This audio is created with AI assistance
Key developments on June 26:
Military liberates village in Donetsk Oblast
Reuters: U.S. to send a new batch of armored vehicles, HIMARS munition
Wagner reportedly builds camps in Belarus for alleged redeployment
Russian attacks across Ukraine kill 1, injure 13 over past 24 hours
Ukraine's Armed Forces have liberated the village of Rivnopil in Donetsk Oblast, Deputy Defense Minister Hanna Maliar said on June 26, confirming an incremental but steady advance in the south.
There are two settlements called Rivnopil in Donetsk Oblast, with the liberated one sits near the administrative border with neighboring Zaporizhzhia Oblast in southeastern Ukraine.
This is the ninth settlement regained since the beginning of Ukraine's long-expected summer counteroffensive.
Ukraine's military has also liberated Lobkove, Levadne, Piatykhatky, and Novodarivka in Zaporizhzhia Oblast and Donetsk Oblast's villages of Neskuchne, Storozheve, Makarivka, and Blahodatne.
Earlier the same day, Maliar and the U.K. Defense Ministry reported some progress made by Ukrainian forces around Bakhmut.
According to Maliar, over the weekend, Ukrainian troops have advanced around 1-2 kilometers toward Orikhovo-Vasylivka, Bakhmut, Bohdanivka, Yahidne, Klishchiivka, and Kurdiumivka.
As part of their larger counteroffensive, Ukraine's forces have "gained impetus" in attacks around Bakhmut, advancing on both the northern and southern flanks of the city, the U.K. Defense Ministry reported on June 26.
According to the ministry's latest intelligence update, "there has been little evidence that Russia maintains any significant ground forces operational level reserves which could be used to reinforce against the multiple threats it is now facing in widely separated sectors."
Those sectors extend from Bakhmut to the eastern bank of the Dnipro River, more than 200 kilometers apart, reads the update.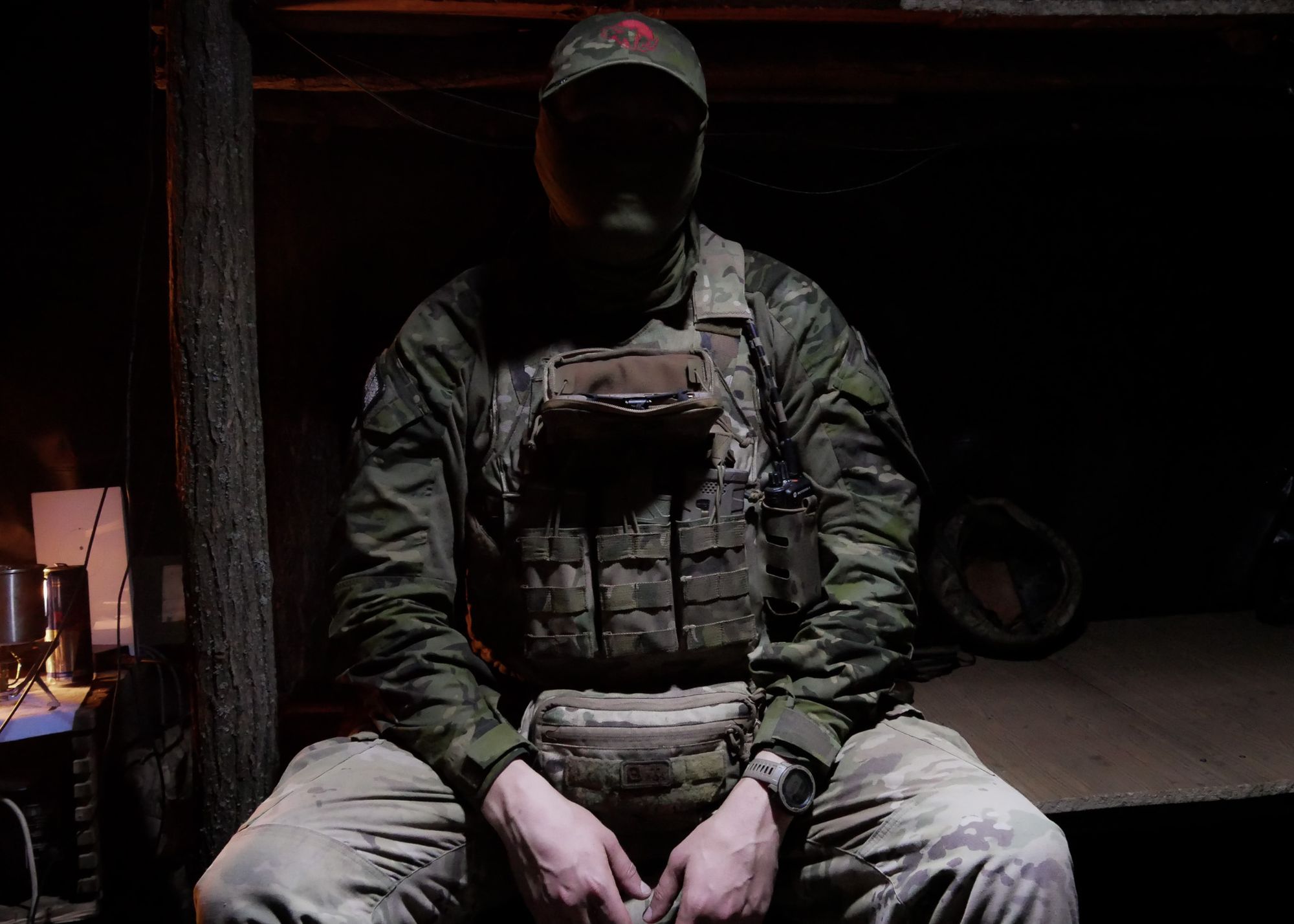 Reuters: US to send armored vehicles, HIMARS rockets in new $500 million aid package
The package, due to be announced on June 27, according to undisclosed U.S. officials quoted by Reuters, could include 30 Bradley fighting vehicles and 25 Stryker armored personnel carriers.
Ukraine may also receive munitions for HIMARS systems, anti-tank weapons including Javelins, as well as munitions for Patriot and Stinger anti-aircraft systems, Reuters reported.
The material will come from U.S. excess inventory.
The security assistance package would be the 41st approved by the U.S. since February 2022, with the total worth being more than $40 billion.
On June 25, President Volodymyr Zelensky spoke with U.S. President Joe Biden, discussing the war and "the processes taking place in Russia" amid the day long armed "rebellion" of Russia's Wagner mercenary group.
The leaders also discussed the importance of delivering more air defense to protect civilians, Zelensky said.
In addition, the presidents coordinated the positions of the two countries on the eve of the NATO alliance summit, which will take place on July 11-12 in Vilnius, Lithuania.
Australia also announced a new aid package for Ukraine worth 110 million Australian dollars (about $74 million), including military and humanitarian assistance, the Guardian reported on June 26.
Australia will reportedly send Ukraine 70 military vehicles, including 28 M113 armored vehicles, 14 special purpose vehicles, 28 MAN 40M medium trucks, and 14 trailers, as well as a new supply of 105mm artillery ammunition.
"This package responds to Ukraine's requests for vehicles and ammunition and will make a tangible difference on the battlefield," Prime Minister Anthony Albanese said.
The country will also commit over $6 million to the United Nations to help provide Ukrainians with shelters, health services, water, and sanitation, the Guardian wrote.
According to the Australian government, cited by the publication, this aid package brings Canberra's total contribution to Ukraine since the beginning of Russia's full-scale invasion to around $527 million, including $407 million in military aid.
Putin lashes out at Wagner, promises no punishment
On June 26, Russian President Vladimir Putin conducted a short speech in which he lashed out at the organizers of the Wagner rebellion but said no repercussions will follow.
Wagner mercenaries will have the option to sign a contract with the Russian Defense Ministry or leave for Belarus, he said.
Camps for the Wagner mercenary group are being built in Belarus, the Russian independent news outlet Verstka wrote on June 26.
The outlet reported that a military camp for 8,000 fighters is being built near Asipovichy in Mogilev Oblast, roughly 200 kilometers from the Ukrainian border, with more camps to come.
According to Verstka's sources, the workers were given tasks to build a camp with an area of 24,000 square meters "very quickly" under the orders of the authorities.
The news outlet also wrote that family members of Wagner contractors confirmed that the fighters are being deployed to Belarus.
In his first public address since the uprising, Wagner's founder Yevgeny Prigozhin said that the mercenary group had marched on Moscow to protest against its imminent dissolution and an alleged attack by conducted by the Russian army.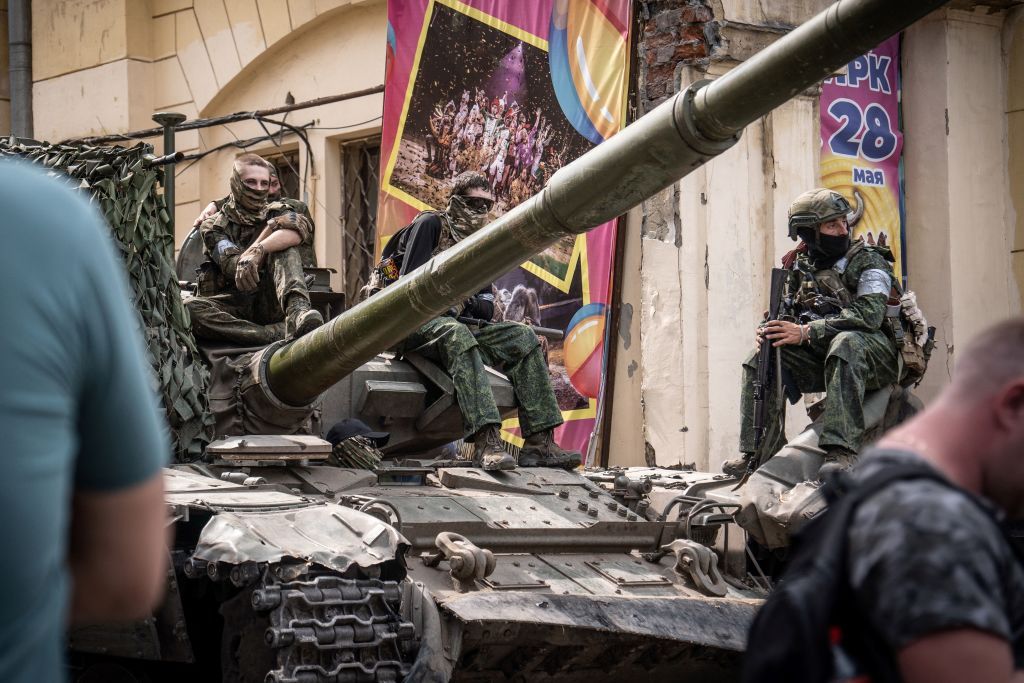 He said that Wagner had ended the rebellion to avoid further causalities on both sides.
Prigozhin said that, according to an order issued by Russia's Defense Ministry, the mercenary group was meant to be dissolved on July 1 and its staff and equipment would then be transferred to the regular army.
However only 1-2% of the mercenaries agreed to sign the contract with the ministry, he said.
Prigozhin again criticized the military's leadership as unprofessional and incompetent, claiming that Wagner represents the most capable force during the Russian invasion of Ukraine.
According to the Russian state news agency TASS, Wagner recruitment offices resumed their work in Novosibirsk and Tyumen.
The agency reported that advertising posters had reappeared, and the centers' employees are back at work after the apparent closure on June 23.
The Kyiv Independent could not verify these claims.
Russian attacks kill 1, wounds 13 over past day
One civilian was killed, and 13 were injured in Russian attacks across Ukraine over the past 24 hours, according to Ukrainian authorities.
Russia targeted 10 oblasts — Donetsk, Sumy, Chernihiv, Kharkiv, Kherson, Zaporizhzhia, Mykolaiv, Odesa, Dnipropetrovsk, and Luhansk.
In the morning of June 26, Russian troops struck southern Kherson Oblast with prohibited incendiary munition, damaging residential buildings, water pipes, gas pipes, and critical infrastructure, the regional administration reported. There were no casualties in the attack.
On June 25, Russian forces launched 95 attacks against southern Kherson Oblast, firing 644 projectiles at the regional settlements, according to Governor Oleksandr Prokudin.
One person was killed, and seven more were wounded in the attacks, said Prokudin.
Russian attacks injured three civilians in Avdiivka, Sukha Balka, and Krasnohorivka, in Ukraine's eastern Donetsk Oblast, Governor Pavlo Kyrylenko reported.
Russia hit seven settlements and two communities in the region, damaging two apartment buildings, 12 private residences, water pipes and power lines, Kyrylenko wrote.
Russian forces struck 14 settlements in Zaporizhzhia Oblast with various weapons, injuring a 73-year-old man and 77-year-old woman in the village of Preobrazhenka, the regional authorities wrote on Facebook.
The attacks damaged 38 civilian buildings, according to the report.
On June 25, Russian troops shelled six border communities in northeastern Sumy Oblast, injuring one civilian in Myropillia. Two residential buildings, a garage, and a car were also damaged, according to the regional administration.