This audio is created with AI assistance
Key developments on June 5:
Russian Defense Ministry claims to have defeated a large-scale Ukrainian counteroffensive in Donetsk Oblast, while Kyiv says it's shifting to offensive actions "in some areas"
Network of sabotage agents backed by Ukraine likely responsible for drone attacks in Russia, US officials tell CNN
Belgium investigating alleged use of its weapons in operations inside Russia
Interior Ministry: Over 30% of checked bomb shelters in Ukraine not ready to receive people
The Russian Defense Ministry claimed to have defeated a large-scale Ukrainian attack in Donetsk Oblast on the morning of June 5 in the first announcement of what could be the start of the long-awaited Ukrainian counteroffensive.
The ministry alleged that Ukrainian forces had launched a major offensive "in five sectors of the front in the southern Donetsk area," using six mechanized and two tank battalions.
According to the report, Ukraine allegedly lost over 250 personnel, 16 tanks, three infantry fighting vehicles, and 21 armored fighting vehicles.
Later on June 5, Ukraine's Deputy Defense Minister Hanna Maliar said that Ukrainian forces were shifting to offensive actions "in some areas," adding that the move was part of the country's general defensive operation that started on Feb. 24, 2022.
According to Maliar, Ukraine's military is successfully advancing near Donetsk Oblast's Bakhmut along a "fairly wide front," capturing the dominant heights. The Bakhmut area reportedly remains the epicenter of hostilities.
Ukrainian troops have advanced 200-1,600 meters toward the villages of Paraskoviivka and Orikhovo-Vasyllivka north of Bakhmut and 100-700 meters toward Ivanivske and Klishchiivka south of Bakhmut, according to the deputy defense minister.
The Ukrainian official also reported fighting "of local importance" in the country's south, which is seen as the most likely direction for Ukraine's major breakthrough.
She added that Russian reports on the alleged start of the long-awaited Ukrainian counteroffensive were meant to divert attention from Moscow's losses near Bakhmut.
Earlier on June 4, Ukraine's Ministry of Defense released a video saying that the beginning of the counteroffensive would not be announced.
On June 3, Ukrainian President Volodymyr Zelensky reiterated Ukraine's preparedness for a counteroffensive.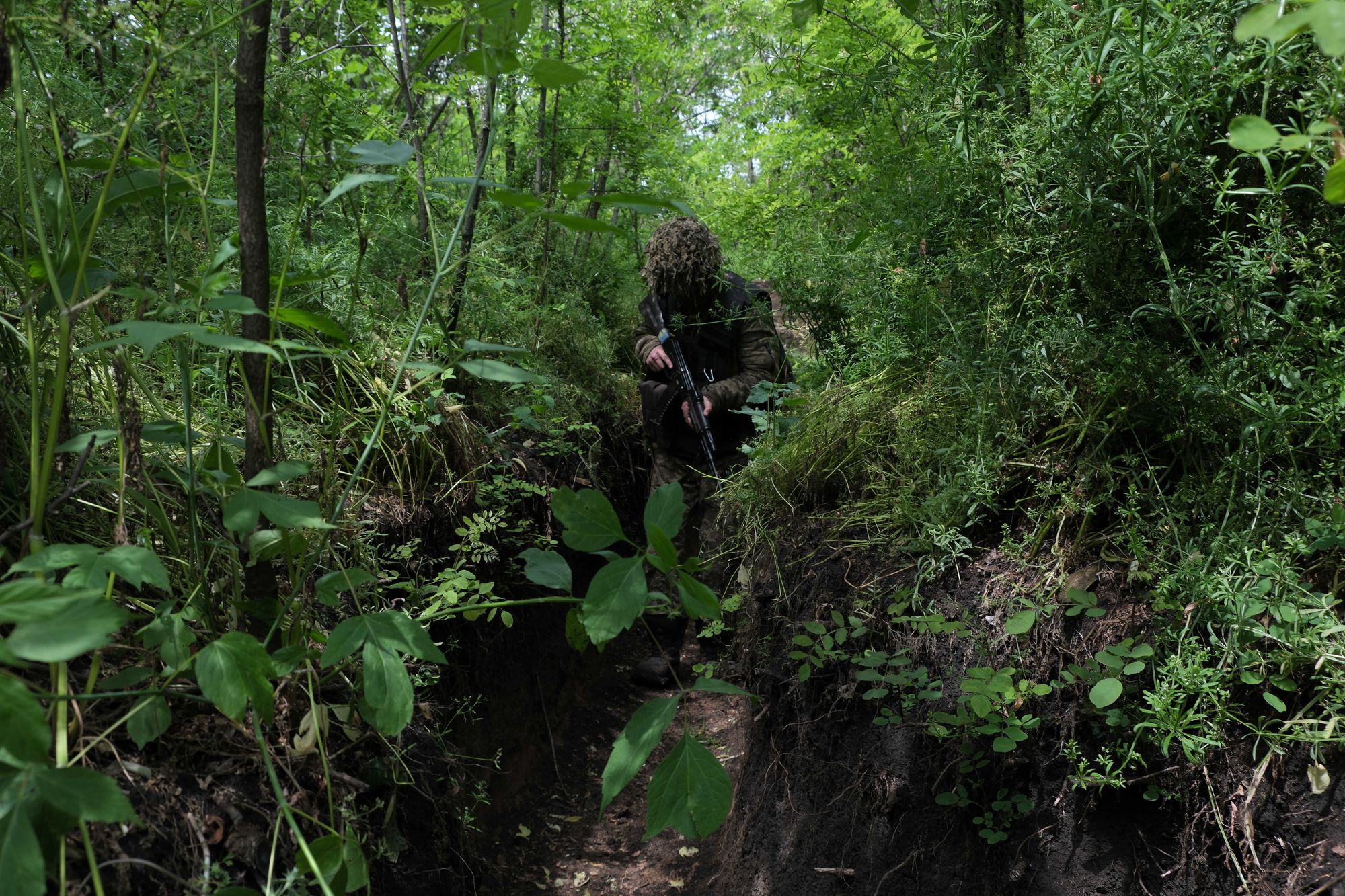 Network of sabotage agents backed by Ukraine likely responsible for drone attacks in Russia, US officials tell CNN
Ukraine has likely created a network of pro-Ukrainian saboteurs on Russia's territory to carry out strategic drone attacks, in particular, the one that targeted the Kremlin in early May, CNN reported on June 5.
According to CNN, several people familiar with U.S. intelligence said that pro-Ukrainian agents and "operatives well-trained in this kind of warfare" are being supplied with Ukrainian-made drones.
Kyiv likely used "well-practiced smuggling routes" along the Ukrainian-Russian border to send drones or drone components to Russia, CNN wrote.
According to the publication's sources, the frequency of drone strikes on Russian territory seems to be "the culmination of months of effort" by Ukraine to "set up the infrastructure for such sabotage."
Ukraine's Security Service neither confirmed nor denied their involvement when asked by CNN for comment.
Multiple isolated attacks have occurred within Russian territory since the start of the all-out war on Feb. 24, 2022. These attacks appear to primarily focus on disrupting the infrastructure that supports the logistics of the Russian military.
Some of these attacks hit Moscow, like the May 3 drone strike on Russian dictator Vladimir Putin's Kremlin residence and the May 30 barrage, reportedly damaging several high-rise buildings in the Russian capital.
Ukraine has not claimed responsibility for most of these attacks.
Belgium investigating alleged use of its weapons in Russia
Belgium will ask Kyiv for clarifications on reports that Russian anti-Kremlin militias had allegedly used Belgian-made weapons provided to Ukraine during the Belgorod Oblast incursion, Belgian Prime Minister Alexander De Croo said, Reuters reported on June 5.
Earlier, the Washington Post wrote that Russian anti-government groups fighting on Ukraine's side had purportedly used rifles made by Belgium and the Czech Republic as well as tactical vehicles originally sent to Ukraine by the U.S. and Poland in their May 22 cross-border raid on Russia's western region.
"Our defense ministry and its intelligence agencies have started an investigation and are asking for information to determine what has happened exactly," De Croo told Belgium's Radio 1, as cited by Reuters.
"European weapons are delivered to Ukraine under the condition that they are used on Ukrainian territory with the purpose of defending that territory. And we have strict controls in place to see that this is the case," he said.
The New York Times also reported the anti-Kremlin militias having used American-made armored vehicles during their operations in Russia.
The article claimed that the groups appear to have used International MaxxPros models of Mine-Resistant Ambush Protected vehicles (MRAPs), known to be provided to Ukraine only by Washington.
In a comment to Suspilne news outlet, Ukraine's military intelligence spokesperson Andrii Yusov said that any questions on the possible use of Western-made weapons by the militias should be addressed to the Russian Volunteer Corps and the Freedom of Russia Legion as they "operate autonomously" on Russian territory.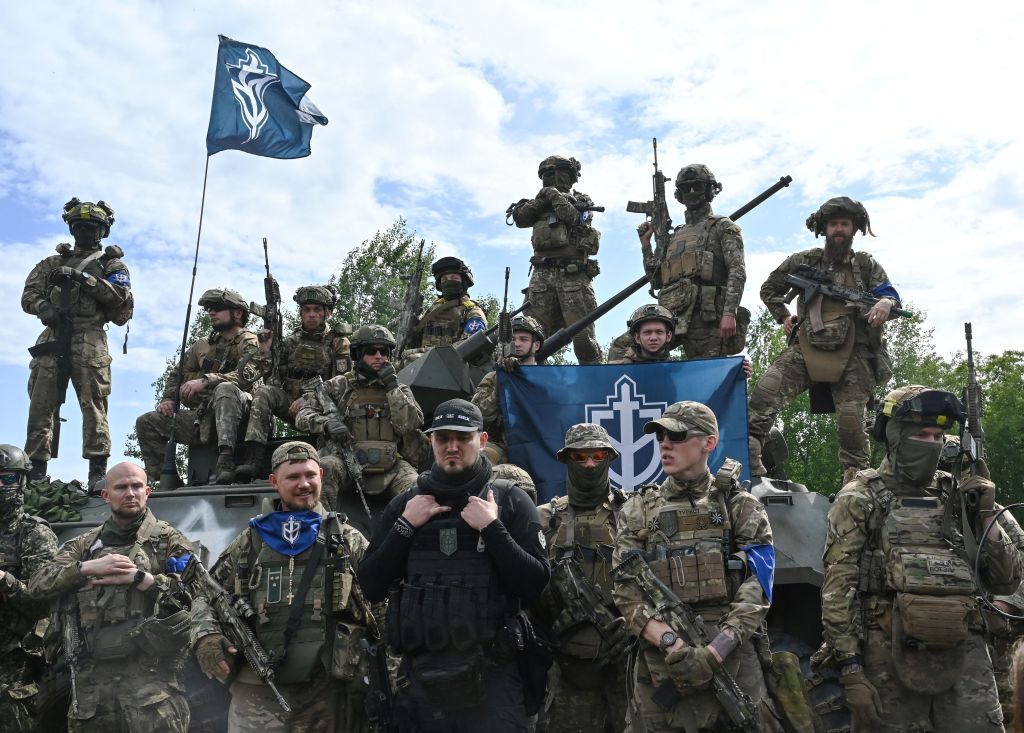 Interior Ministry: Over 30% of checked bomb shelters in Ukraine not ready to receive people
Out of the 50,195 bomb shelters inspected by the authorities on June 5, up to one-third are closed or unsuitable for use, according to Ukraine's Ministry of Internal Affairs.
The National Police, the State Emergency Service, and local authorities reportedly examined 79% of all shelters in Ukraine. Of those already examined, 11,644 (23%) were unsuitable for use, and 4,679 (9%) were closed.
In Kyiv, the authorities have checked 2,156 bomb shelters, which is 48% of the total number in the capital.
The current results show that of all the shelters examined in Kyiv, 804 (37%) were unsuitable, and 137 (6%) were closed, leaving only 1,215 (57%) bomb shelters open and ready to receive people.
On June 1, three civilians were killed as a result of a Russian missile strike against Kyiv while trying to reach an inaccessible bomb shelter. It happened in the city's Desnianskyi district, where Russian missile debris fell on a clinic and a residential building.
The incident sparked outrage toward the authorities as they did not ensure the proper functioning of the civil protection system.
Kyiv Mayor Vitalii Klitschko blamed the head of the medical facility and the Desnianskyi district head Dmytro Ratnikov. The Kyiv City Prosecutor's Office and police began an investigation of the facility and questioned its management.
In an unexpected move that left many commentators frustrated, an arrest hearing on June 3 appeared to place most of the responsibility for the tragedy on the elderly clinic's night guard.
President Volodymyr Zelensky ordered Strategic Industries Minister Oleksandr Kamyshin and Interior Minister Ihor Klymenko to conduct a full audit of all bomb shelters in Ukraine.