This audio is created with AI assistance
Key developments on March 1:
Belarusian dictator Lukashenko visits China, calls for ceasefire in Ukraine
Russia strikes civilian, critical infrastructure in Poltava Oblast
Russia launches 3 missile strikes on Kharkiv Oblast, injuring civilians
Blinken says 'zero evidence' Putin is ready for peace talks
US extends sanctions against Russia until the end of 2023.
As Western officials continue to voice concerns over China possibly providing deadly weapons to Russia, Belarusian dictator Alexander Lukashenko started a three-day visit to Beijing on March 1, where he met with Chinese leader Xi Jinping.
His trip comes a few days after China outlined its vision for the "political settlement" of the Russian war in Ukraine, calling for ceasing hostilities and moving to peace talks.
"Today, not a single issue in the world can be resolved without China," Lukashenko told China's state news agency Xinhua before his visit.
Lukashenko and Xi Jinping have issued a joint statement urging for a ceasefire in Ukraine and negotiations about a political settlement of the war.
"Relevant countries should stop politicizing and using the world economy as their tool, and take measures that truly advance a ceasefire and stop the war and resolve the crisis peacefully," Xi said, referring to the U.S. and allies, as quoted by Chinese state broadcaster CCTV.
Belarus, which is a co-belligerent in Russia's war, having served as a launching pad for Moscow's attacks on Ukraine, "fully agrees with and supports China's position."
Lukashenko described China's proposal on a political solution to the war in Ukraine as "of great significance to resolving the crisis."
The Chinese foreign ministry issued a 12-point statement outlining the country's vision for ending Russia's war in Ukraine. The document called for ceasing hostilities and resuming peace talks, noting that China will "continue to play a constructive role in this regard." However, it did not specifically say Moscow must withdraw its troops from Ukraine.
The Western leaders dismissed the proposal. German Chancellor Olaf Scholz criticized China's peace plan as it does not explicitly include the withdrawal of Russian troops, while U.S. President Joe Biden said the plan would likely only work in Russia's favor.
NATO Secretary General Jens Stoltenberg cast doubt on China's proposed peace plan for Ukraine, pointing to China's failure to condemn the Russian invasion explicitly.
Ukraine's President Volodymyr Zelensky responded to China's proposal by saying, "We have our document, our peace formula, which a large number of states has already backed, and we expect further support for it... I think it is important to have one position."
Xi's meeting with Lukashenko also comes amid the U.S. saying there have been multiple reports recently that China may be considering supplying lethal weapons to Russia. The country has not made a decision yet, according to CIA Director Bill Burns.
In an attempt to deter China from going forward with the provision, Biden's administration is making the information public, similar to what it did in the months leading up to Russia's full-scale invasion, Burns told CBS News on Feb. 24.
"If it goes down that road (supplying Moscow with weapons), it will come at real costs to China," U.S. National Security Advisor Jake Sullivan said last week.
'Zero evidence' Putin is prepared for peace talks, Blinken says
While Belarus and China are calling for negotiations, U.S. Secretary of State Antony Blinken said during his visit to Uzbekistan that his country saw "zero evidence" that Russian President Vladimir Putin was ready to engage in "serious peace talks" over his war in Ukraine.
"To the contrary, the evidence is all in the other direction," Blinken said, adding, "The real question is whether Russia will get to a point where it is genuinely prepared to end its aggression."
The Kremlin repeatedly said that peace is only possible if Ukraine recognizes Russia's illegal "annexation" of Ukraine's Zaporizhzhia, Donetsk, Luhansk, and Kherson oblasts.
Russia declared the "annexation" of four Ukrainian oblasts in late September after Russia's proxies held sham referendums in the occupied parts of these regions and claimed that 87% to 99% of the voters "voted" to join Russia, depending on the region.
Moscow also continued to consider Kherson to be part of its territory, despite the withdrawal of its troops from the city in November.
The Kremlin's spokesperson Dmitry Peskov once again said on Feb. 28 that Moscow "would never compromise" on what he described as new "territorial realities."
On March 1, the U.S. extended sanctions against Russia until the end of 2023. The U.S. prolonged a national emergency pursuant that was declared after Russia's illegal occupation of Crimea in 2014, according to the White House.
Attacks and casualties
On March 1, Russia continued to attack Ukraine, including civilian sites.
On the evening of March 1, the Russian troops fired missiles at civilian and critical infrastructure in the central Poltava Oblast, near the city of Kremenchuk, local governor Dmytro Lunin said. No details on casualties and destruction have been revealed yet.
Moscow's attack on Kherson injured three people on March 1, including a one-year-old child, the Kherson Oblast Military Administration reported.
The child was wounded when Russian artillery hit a residential building in liberated Chornobaivka in the afternoon. The boy has been hospitalized.
Earlier in the day, the shelling of Zmiivka village injured a 54-year-old local resident and a 34-year-old volunteer, who arrived in the area to assist those in need. They were both hospitalized and are now receiving medical assistance.
On March 1, Russia launched a drone that Ukraine's air defense shot down in Kyiv Oblast, Air Force spokesman Yuriy Ihnat told Ukrainian online newspaper Ukrainska Pravda. The type of drone is yet to be established, Ihnat said.
Overnight, Ukraine's air defense shot down five Russian drones over Poltava Oblast.
Russian forces also shelled the communities of Nikopol, Marhanets, Myrove, and Chervonohryhorivka in Dnipropetrovsk Oblast with heavy artillery overnight on March 1, the regional governor Serhiy Lysak reported. The attack damaged transport, industrial enterprises, and power lines in Nikopol. In Myrove, multiple residential houses were damaged, as well as an agricultural facility and a store, according to the governor.
In the eastern Donetsk Oblast, two people were killed in the village of Lastochkyne and one more in Velyka Novosilka over the past day, Donetsk Oblast Governor Pavlo Kyrylenko reported. According to the governor, four people were injured in Donetsk Oblast over the past day.
Russia is concentrating its main offensive efforts on Ukraine's east as it attempts to lay claim to Ukraine's Donbas region, comprised of Donetsk and Luhansk oblasts.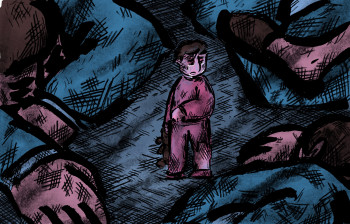 According to Kyrylenko, an estimated total of 1,391 civilians in Donetsk Oblast have been killed since the start of the full-scale invasion, and 3,109 have been injured.
These figures exclude casualty numbers from Russian-occupied Mariupol and Volnovakha, which are currently impossible for Ukrainian officials to establish.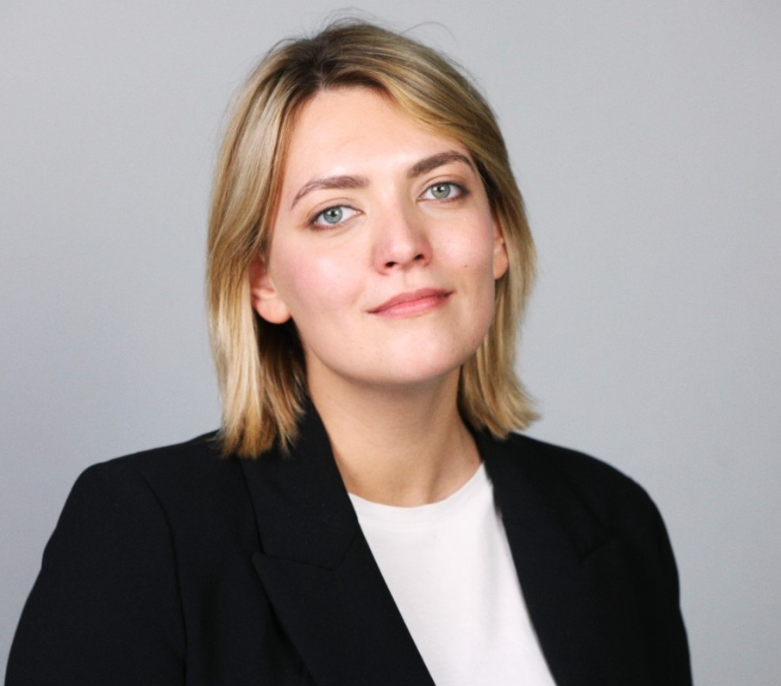 Thaisa Semenova
National reporter
Thaisa Semenova is a national reporter at the Kyiv Independent. She worked as a staff writer for the Kyiv Post until November 2021.