This audio is created with AI assistance
Wagner Group's founder Yevgeny Prigozhin said on June 24 that the mercenaries would stop their march on Moscow and withdraw to military camps.
"Realizing our responsibility for the (possible) spilling of Russian blood from one of the sides, we are withdrawing our columns (marching on Moscow) and going back in the opposite direction to field camps according to our plan," Prigozhin said.
Belarusian dictator Aleksandr Lukashenko claimed he had held talks with Prigozhin, after which Wagner's boss announced the troops' retreat, according to Lukashenko's press service.
Lukashenko's press service claimed that Wagner was negotiating a deal that would envisage security guarantees for the mercenaries.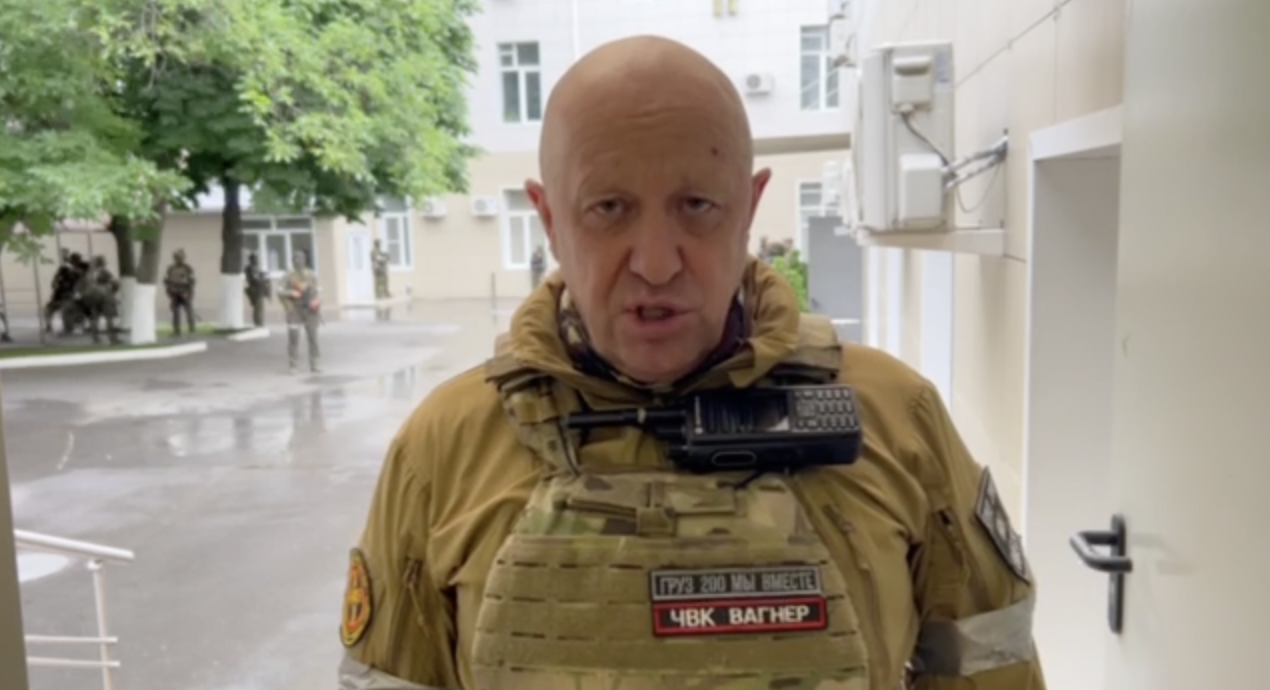 Wagner launched a "march for justice" against Russian military leaders after alleging on June 23 that a missile strike on his mercenary forces in Ukraine had caused substantial casualties.
At around 8 a.m. local time on June 24, Prigozhin's press service released a video where he claimed Wagner had assumed control over all military sites in the southern Russian city of Rostov, including the airfield.
At 5 p.m. the Wagner Group entered Russia's Lipetsk Oblast, Lipetsk Oblast Governor Igor Artamonov said.
Artamonov claimed the situation in the region is under control, adding local law enforcement is taking the "necessary steps" to ensure the population's safety.
Lipetsk Oblast, located 450 kilometers south of Moscow, is the third Russian region Wagner has entered. Moscow Mayor Sergey Sobyanin declared a state of emergency in Russia's capital, adding that counter-terrorist operation measures have been declared. Sobyanin said Moscow residents, with the exception of authorities, must stay home.