This audio is created with AI assistance
Editor's note: The Kyiv Independent spent a day with soldiers from the 80th Separate Assault Brigade in June, and the story is comprised of interviews with them about their experience near Bakhmut. The soldiers are identified by their names or callsigns, and their deployment locations are not revealed for security reasons due to the nature of their job.
DONETSK OBLAST –  About 20 soldiers with Ukraine's 80th Separate Assault Brigade struggled to drive through the narrow streets on an infantry armored vehicle as they headed to the training.
"There are no (cars)!" one of them yelled to the driver before turning right at the start of the half-an-hour drive. "Go, go, go!"
After returning from their intense assault operations near Bakhmut, the soldiers are training every day to recover and prepare for further deployments in the same area. More than a month after Bakhmut's fall to Moscow, Ukraine continues to launch counterattacks on the southern and northern flanks of Bakhmut – forcing Russia to be on defense.
The costly operation near Bakhmut is one of the three axes in Ukraine's much-awaited counteroffensive that kicked off in June. Three weeks after its launch, Ukrainian defense officials say the reported progress is only a preparatory step for the main operation.
Preparations are underway for further counterattacks near Bakhmut, according to 24-year-old Deputy Battalion Commander Ruslan. Many units across various brigades deployed near Bakhmut are training as Ukraine braces for a season of offensives.
A platoon commander whose callsign is "Matvey," named after his nephew, explained that everything – from psychology training to shooting sessions and movement practice – is aimed at increasing the soldiers' chance of survival.
"The harder it is in the training, the easier it will be on the battlefield," Matvey said. "We are constantly learning because the enemy is also learning, and we need to adapt to its tactics."
Psychology is a key factor that often defines the success of the assault operation, according to the soldiers. Since they work in small groups, it's crucial that every member can carry out their tasks even under extremely difficult circumstances – such as when under heavy shelling or seeing comrades killed.
But no matter how much they practice before heading back to the front line, luck is still the major factor on the battlefield, the soldiers say. Even though close-proximity shootouts are common in assault operations, shrapnel wounds account for most injuries.
While working in the gray zones and stepping into Russian-held positions, Matvey says he has a personal goal in mind: To pass down a story to his eight-year-old nephew and godson.
"If god willing and I stay alive, he will know about me just the same as I enjoy listening to the stories of my grandfather, who told me about how it was in World War II," Matvey said.
"I just want to give him this experience, so it's my gift for him."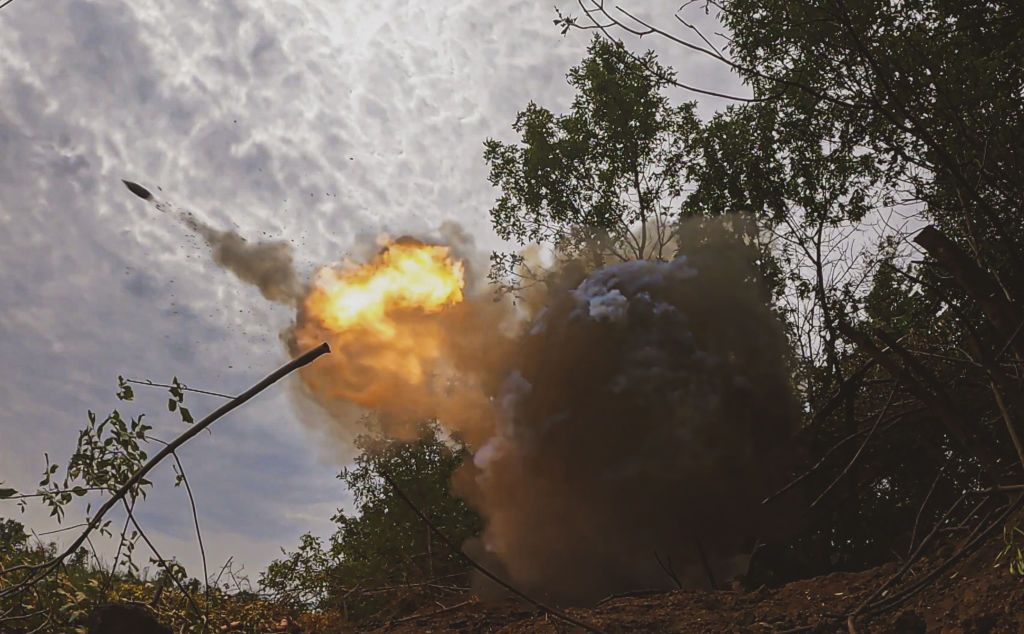 How assault operations work
Enormous planning takes place before every assault operation to ensure minimal casualties, according to Matvey.
After analyzing the drone-collected intelligence data across the Bakhmut front, the General Staff identifies weak points in Russia's defense and lays out plans for assaults in that area.
The plans are then passed down to the assault troops, who carry out the assigned tasks. Matvey explained that the tactics are constantly adjusted because Russian forces get used to them after a while.
The assault is led by a small group of fewer than 10 people, slowly and carefully moving forward across the mined field under heavy shelling. They get sappers' help when running into explosive items and blow them up if needed.
No matter how quietly the soldiers try to move forward, it's nearly impossible to mute the sound of their footsteps because they are walking on leaves and through the bushes. Russian air reconnaissance drones flying across the Bakhmut front can spot them as well.
Everything needs to be done as quickly as possible, the assault soldiers say. The longer they take to reach Russian-held positions, the higher the chance that Russian mortars and artillery would target them.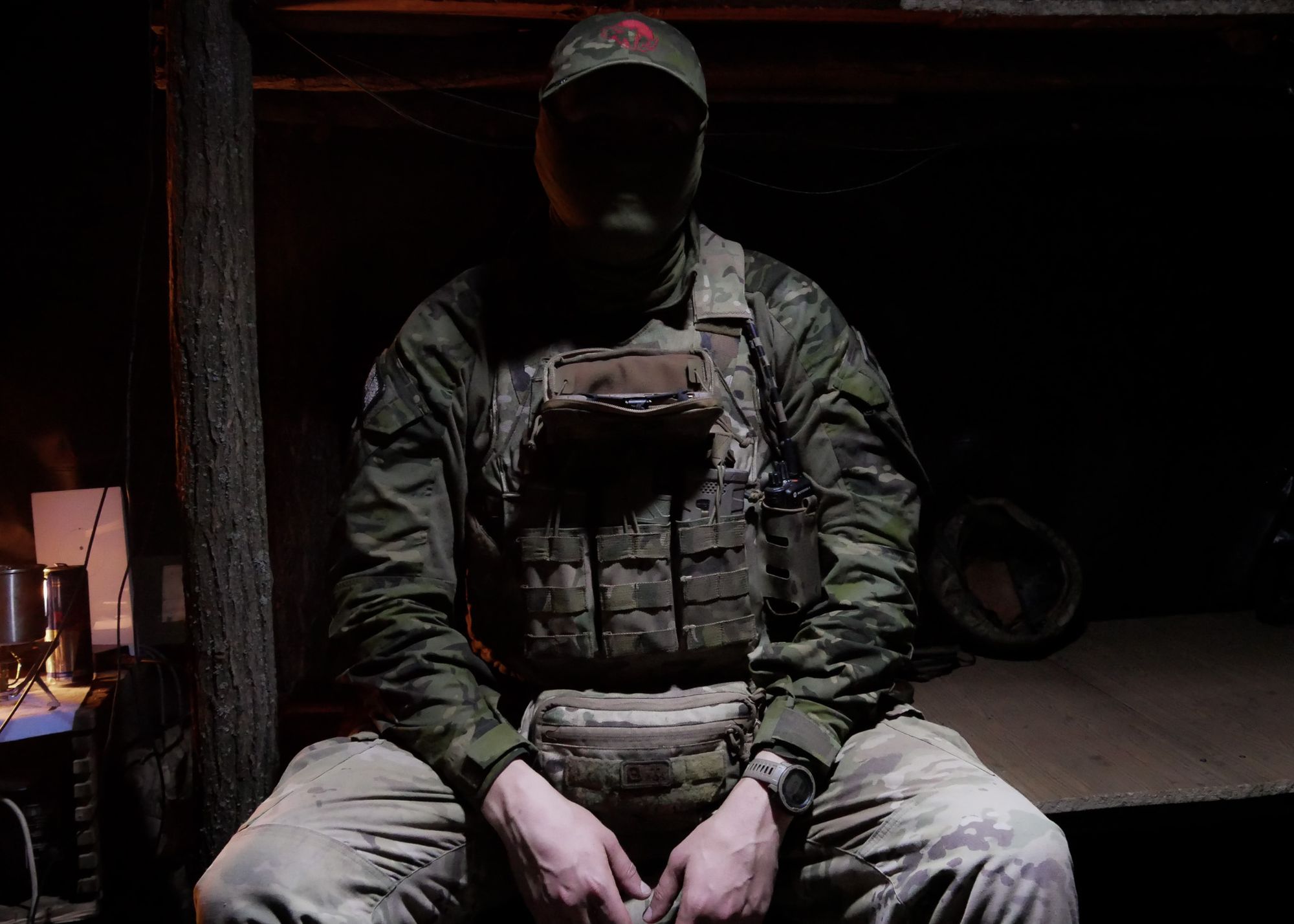 But navigating through the field is difficult because there are also explosive objects, such as shells that haven't blown up yet, on their path. Russian forces have also laid anti-personnel and anti-tank mines to bolster their defense.
"The most difficult thing is overcoming one's own fears – this is work, this is preparation," Matvey said.
Reservist soldiers and a medic team are following the leading assault group in each operation, a 31-year-old squad commander whose callsign is "Skif," told the Kyiv Independent.
Skif said that his group works in a forest, so the bushes and trees make it hard for the Russian drones to spot them.
But it also means they are advancing forward almost blindfolded, making them more prone to Russian grenade attacks – which can be thrown from 20 meters away, according to Skif. Ukraine also struggled to gather aerial intelligence in the forestry field, making it more difficult to plan operations, he added.
How quickly Ukrainians can capture the positions often depends on Russian soldiers' motivation and artillery support, according to Matvey. The Russians can flee, leaving behind a lot of weapons and ammunition, or fight back – in which it all comes down to decisive close-range shootouts over their position.
"They (Russian forces) shoot as best they can, knowing that it's either you shoot, or you get shot at," Matvey said. "And it's the same for us."
"If the person there is stronger than me, then most likely they will win, not me – I should never underestimate the enemy."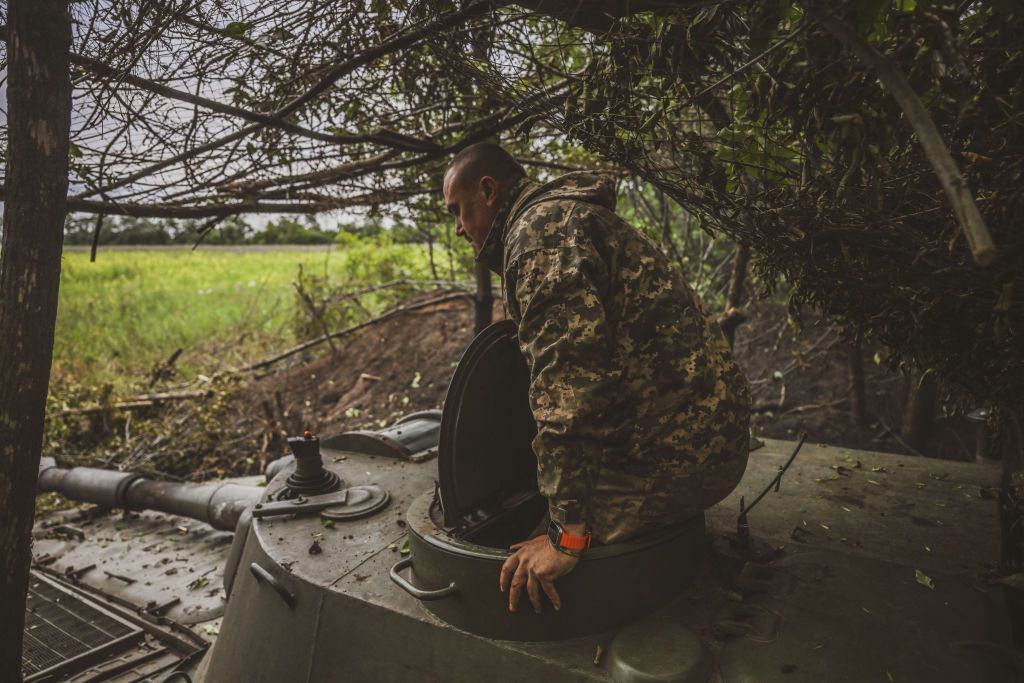 'Brain and luck'
The success of an assault operation is defined by two factors – whether the set goal was achieved in relation to the casualties, according to Matvey.
"Justified and not justified loss – this is what determines our success," he explained.
Bohdan, a 43-year-old taxi driver-turned-soldier from Kharkiv, for example, told the Kyiv Independent that his first day on the battlefield was especially brutal. He said that his group had to pull back because many soldiers were killed and wounded on that April day.
"It was really tough," but he went back to the battlefield after a day of break as planned, Bohdan said.
There is enormous stress on the medics, too. Front-line medic Natalia said that she felt that there weren't enough medics on the Bakhmut front, and it was extremely difficult to keep up with the evacuation of the wounded.
There are also days when evacuation is not possible due to heavy shelling or fighting, and it's "morally tough" when she can't help the wounded, Natalia said. And evacuating the wounded when she knows that they might not make it is painful, she added.
"It's very difficult morally, but I try not to cry so others can continue laughing," Natalia said. "(Sometimes) there was no hand, no leg, and no head, and there was a lot of work."
Artem, a 30-year-old machine gunner from occupied Luhansk who first joined the army in 2014, said that what helps in war is "brain and luck."
Many of his comrades, who he says were stronger and faster than him, were killed, but he survived to this day because it all depends on where Russian shells fall.
Skif, who leads an assault team despite only joining the army four months ago, estimated that about 80 percent of the casualties for assault troops are due to shrapnel. He said they are under constant heavy shelling during their assaults.
A lot of testing and consideration goes into forming assault teams because not everyone can handle the stress, he said. It wasn't just once when he had to calm his comrades and do their tasks, as well as his own, complicating the already high-stakes operation.
"We must know them 100% to be confident in our comrades because each member is very important," the soldier from a now-occupied town near Berdiansk said. "Not everyone can withstand this stress since you see corpses and blood, and this is no one's fault."
Skif admitted that he was an unusual example, but he said he accepted death because it's inevitable, whether in the army or in peace life. "I haven't met a person like me yet, and no one can understand why I'm like this," he said.
"(Working carefully) doesn't give a 100% chance that you will stay alive, but this increases this chance by a few times," Skif said. "I just understand this is a lottery –  you can be lucky or unlucky."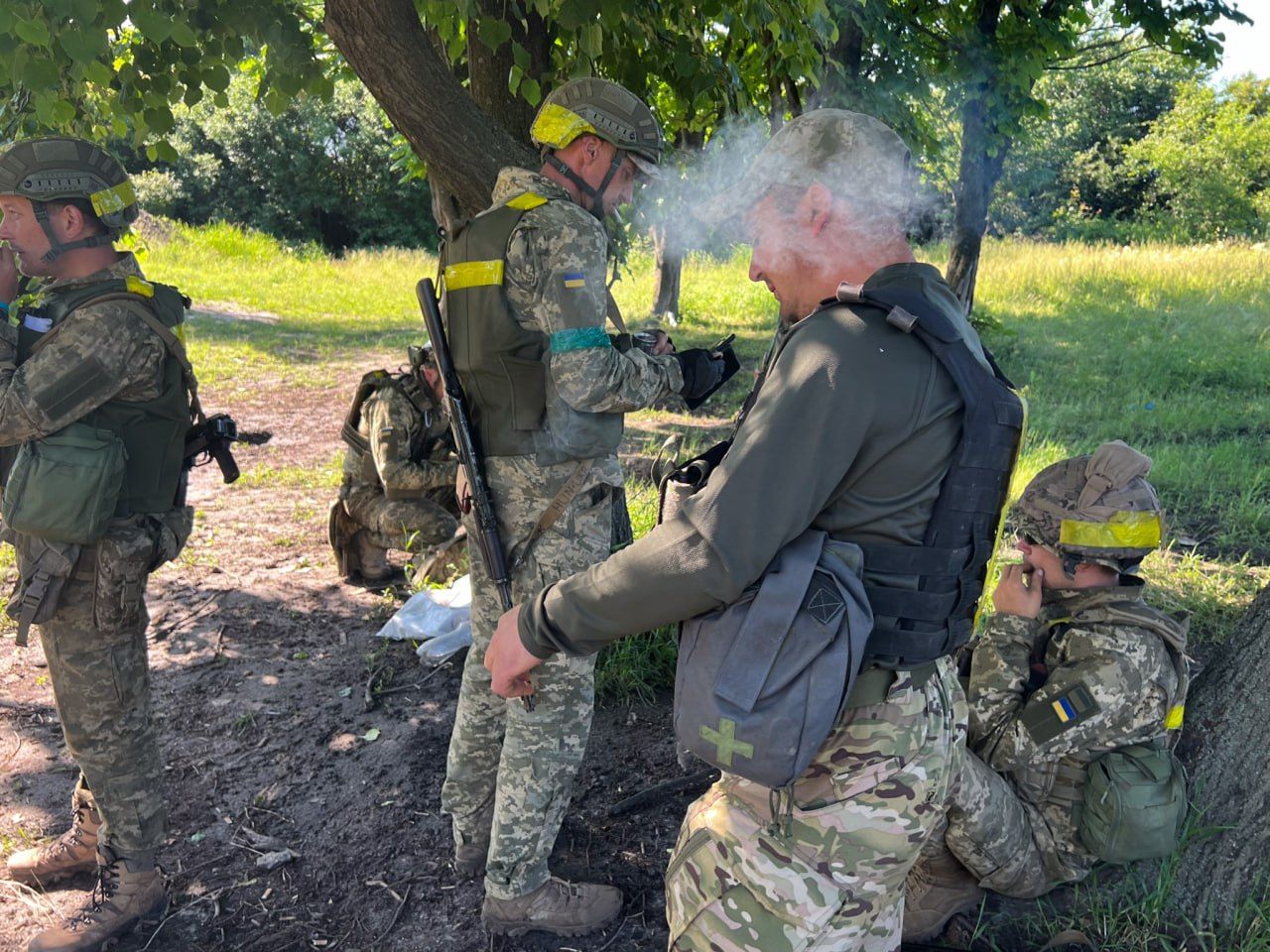 Battle for Bakhmut
On a warm day in June, soldiers took turns shooting with AK-47 rifles and checking whether they hit their target about 100 meters away. The goal is for soldiers to improve their aim so they can shoot better, even with quick movements during assault operations.
Another group of infantry practiced throwing hand grenades into the distance. Loud blasts from hand grenades – used during assault operations and cracks of gunfire spread across the hilly slopes at a secret location in Donetsk Oblast.
"We are always training when there is an opportunity," said Okhtyrka-native Deputy Battalion Commander Ruslan, who, unlike many others, has been shooting for more than 10 years.
Captain Ruslan said the soldiers weren't shooting at the level he would have wanted, but "there is no choice," and they are soon to be sent back to the front, again near Bakhmut.
Ruslan believes Russia's infantry is rather weak overall, and it doesn't have the capability to advance further after capturing Bakhmut at a high cost, but its incessant artillery poses the biggest threat.
No matter the intensity of the shelling, assault soldiers should complete their tasks and not think about fear, Ruslan said.
"Better is possible, worse is impossible, and that's it. You should never pity your life."
"It is not a shame to die for your country," Ruslan said as he began walking back to correct the shooting techniques of assault soldiers.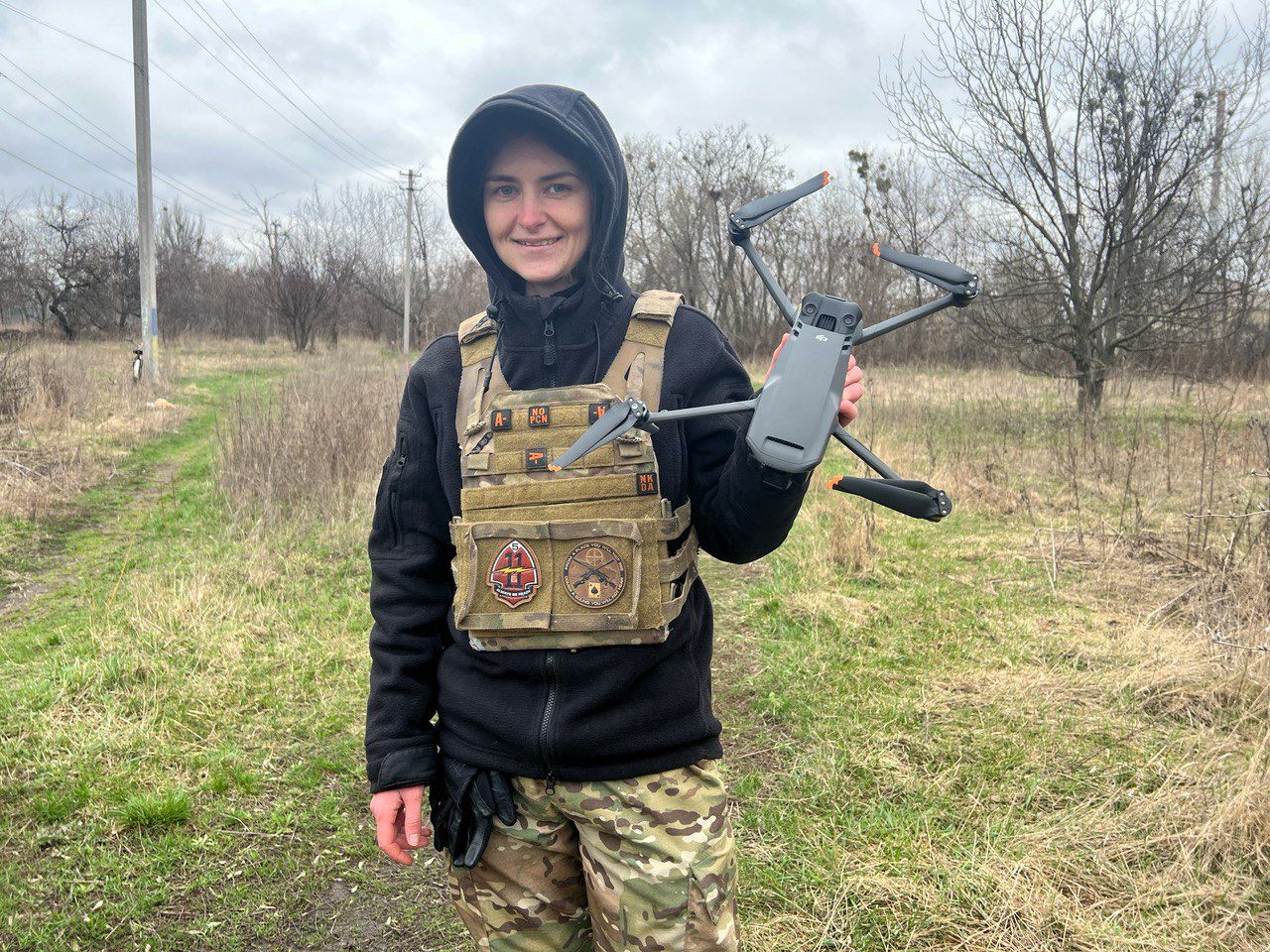 ______________________________________________________
Note from the author:
Hi, this is Asami Terajima, the author of this article.
Thank you for reading our story. The best part of my job is always meeting incredible soldiers who are so bravely fighting for Ukraine despite knowing the risks. The assault troops are particularly undertaking a high-stakes job, recapturing Russian-held positions one by one under heavy shelling, and it's crazy to imagine that most of them were just civilians who rose up to fight in their country's darkest hour.
To help the Kyiv Independent tell stories of Ukrainian soldiers that may otherwise be untold, please consider becoming our supporter.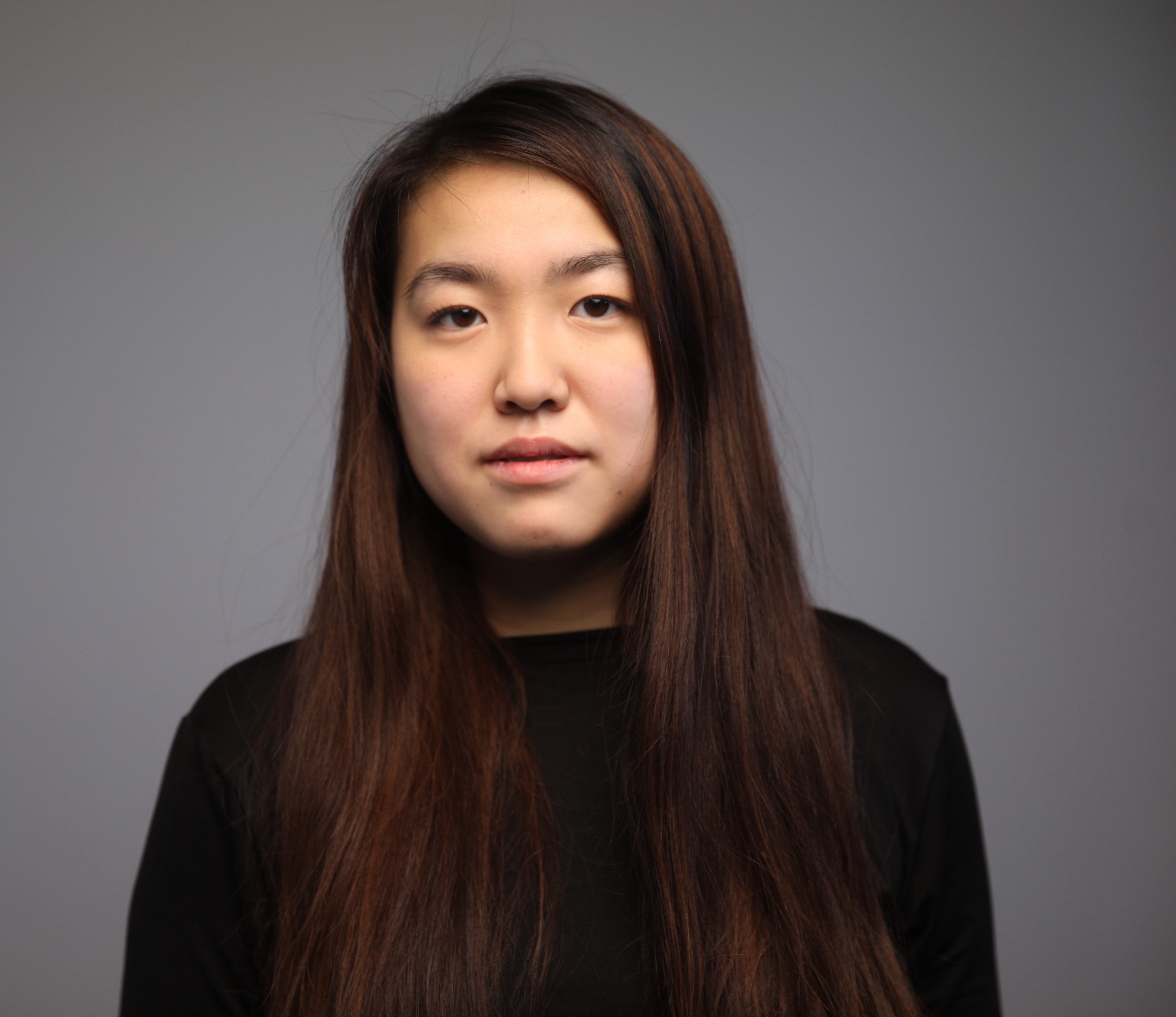 Asami Terajima
Reporter
Asami Terajima is a reporter at the Kyiv Independent. She previously worked as a business reporter for the Kyiv Post focusing on international trade, infrastructure, investment and energy. Originally from Japan, Terajima moved to Ukraine during childhood and completed her bachelor's degree in Business Administration at William Woods University in Missouri, U.S.A. She is the winner of the 2023 George Weidenfeld Prize, awarded for "excellent investigative and courageous research activities" as part of Germany's prestigious Axel Springer Prize.