This audio is created with AI assistance
DONETSK OBLAST – Yuliia Mykytenko, the commander of a Ukrainian air reconnaissance platoon deployed near Bakhmut, has gotten used to seeing surprised faces when doing her job.
Though the 27-year-old is a seasoned service member, Mykytenko said she frequently encounters sexist comments on the battlefield, such as "You are a girl, how can you go (to the front line)? Aren't you scared of the shelling?"
The senior lieutenant says she has learned to ignore these comments, instead focusing on doing her job – leading a platoon that uses drones to observe Russian positions.
While Mykytenko says gender discrimination in the Ukrainian military has abated somewhat over the years, a traditional male-centric mentality persists in the army, with some soldiers judging fighting ability based on gender.
Since Russia first invaded in 2014, Ukrainian women have fought to serve alongside men in the hottest spots of the conflict and have the same rights. A 2018 law finally made female soldiers legally equivalent to males, allowing them to officially serve in front-line combat positions.
Mykytenko is among the roughly 60,000 women serving in the Ukrainian military. While that number is growing, it is still a fraction of the hundreds of thousands of male soldiers. An estimated 5,000 women are serving in active combat roles.
Only 8.9% of officers are women, and none hold senior military roles, according to a March report by the Ukrainian Veterans Foundation, a state institution run by the Ministry of Veterans Affairs.
Russia's full-scale invasion of Ukraine has bolstered female presence in the army, with tens of thousands of Ukrainian women stepping up to defend their country.
Even though Mykytenko first joined the military in 2016, the decision to take up arms once again amid Russia's full-scale invasion in 2022 has become deeply personal: she lost her husband and father, both soldiers, over the course of Russia's nine-year-long war.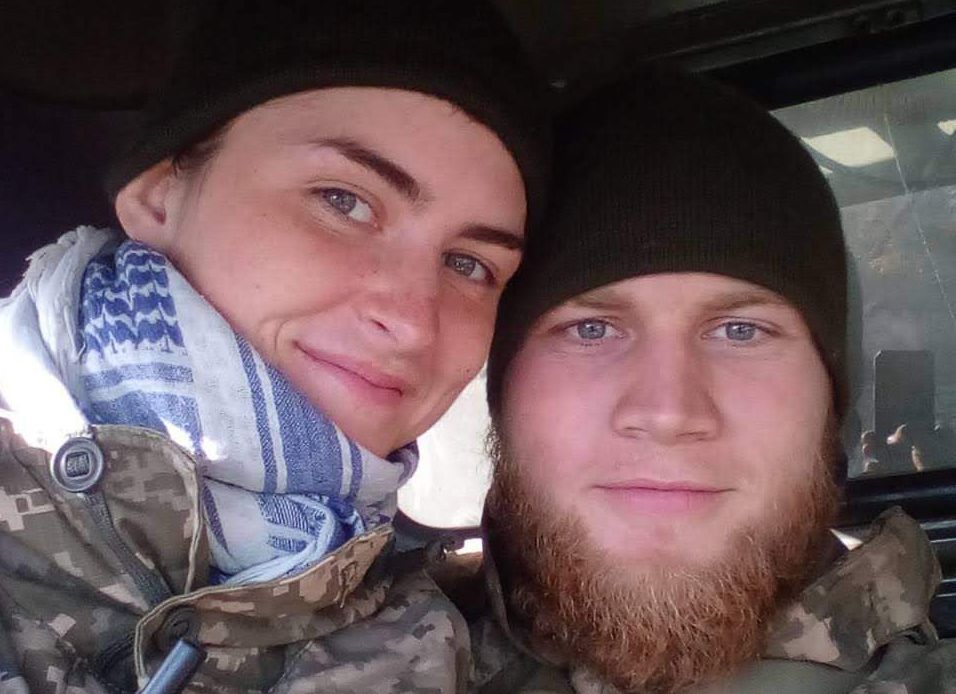 Plundered youth
Mykytenko was a university student in Kyiv when Russia invaded Ukraine in 2014. She was studying philology at the time, hoping to become a translator as she spoke English well.
She had never wished to join the military but when the war started, she was torn between enlisting and finishing her education.
Mykytenko opted to graduate first before joining the army.
Shortly after her father Mykola voluntarily joined the National Guard, he was wounded during an evacuation of a Ukrainian military helicopter shot down by Russian-controlled militants near the then-occupied eastern city of Sloviansk.
And it was while her father was hospitalized that Mykytenko met her future husband, who was injured during a battle near Mariupol in 2015.
Without spending much peaceful time together, Mykytenko joined her husband and enlisted. She said it helped that her loved ones – her husband and father, who recovered from his injury – were also deployed nearby in Donetsk Oblast.
But in February 2018, her husband was killed in action by shrapnel.
Two years later, in October 2020, her veteran father burned himself alive at Kyiv's central Independence Square (Maidan Nezalezhnosti), in an apparent act of protest against the Ukrainian leadership's path to seek peace with Russia.
Her father was immediately hospitalized and died a few days later in a coma due to 70 percent body burns, Mykytenko said.
Many veterans opposed President Volodymyr Zelensky's government at the time over the administration's support for the so-called Steinmeier Formula, a proposal suggested by Germany's then Foreign Minister Frank-Walter Steinmeier (now the president) to end the war in Ukraine.
The formula, signed by Zelensky and other representatives of the Trilateral Contact Group in 2019, called for elections to take place in the Russian-occupied parts of the Donbas under Ukrainian legislation and approval by the Organization for Security and Co-operation in Europe.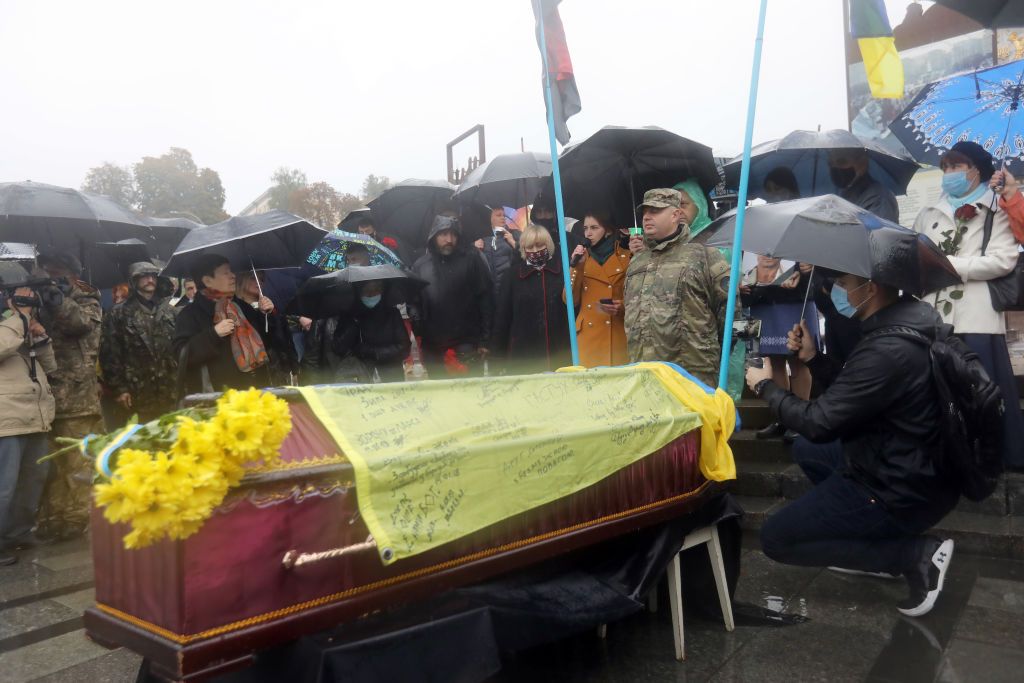 Opponents, including Mykytenko's father, considered the formula was leading the country into "capitulation," according to his daughter, viewing it as a surrender after defending the Donbas at the cost of their friends and relatives.
Thousands of people – students, activists, and relatives of fallen soldiers – gathered at rallies in various cities to protest against the proposal.
Looking back, Mykytenko believes it was "partially" a psychological issue that led to her father's death. She said that while psychological help is available for veterans, many of them  "don't want to address (their issues), considering it a weakness."
While coping with the emotional scars and mourning her loved ones, Mykytenko worked at the Ivan Bohun Military High School, where she was invited to work as a commander of the very first female platoon, for three years. She left military service in August 2021.
War calling back
"Months of depression" followed as the then 26-year-old tried to transition into civilian life. However, she was still indirectly involved in the military through her work at the Institute for Gender Programs.
At the institute, which is run by the NGO Invisible Battalion, veterans like Mykytenko researched gender-based problems in the military and implemented solutions, such as developing an anonymous sexual harassment chatbot for male and female soldiers.
Mykytenko said she worked tirelessly during that period. Thinking back, she feels she always kept herself busy to avoid dealing with her emotions.
When war came to her city on Feb. 24, 2022, she knew exactly what to do: she went to the draft office. She says she was the only woman there.
Mykytenko spent the next weeks defending Kyiv and then headed to Donetsk Oblast with a brigade with which she had served in 2016.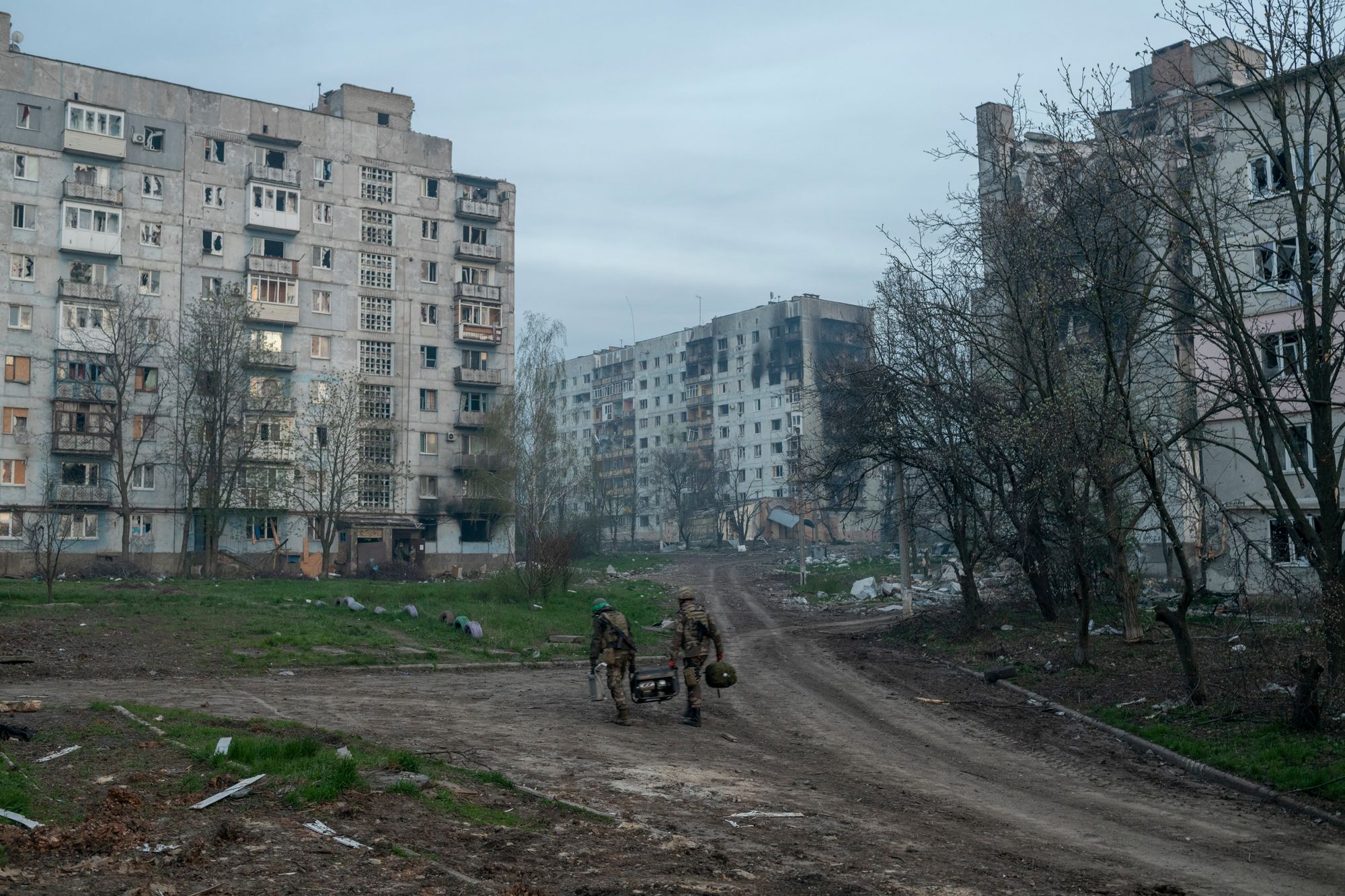 At just 22 years of age the first time she served in 2016, Mykytenko said many male soldiers didn't want to be led by a woman and transferred to other platoons. "There were a lot of conflicts, and as a result, I had to transfer 80% of them (to another platoon)."
Even if the fight against stereotypes in ongoing, Mykytenko says she now "knows how to act in certain situations where people don't want to listen," and has no issues with her current platoon.
While inspiring more women to join the army is one of Mykytenko's goals, she is mainly focused on her daily tasks as a platoon commander.
As an air reconnaissance platoon, Mykytenko's team is tasked with detecting Russian infantry movements then feeding information to the Ukrainian military as to when Russian troops are on the offensive.
Drone operators are typically positioned behind the infantry line, but Mykytenko said casualties still occur as a result of direct hits because "operators don't work in very protected positions."
"It seems to me that sometimes even infantry are more protected because they have the opportunity to hide in a dugout," she said.
Despite the ease with which small, commercial drones can get shot down, air reconnaissance teams play a huge role in the Battle of Bakhmut, with other units – such as infantry and artillerymen – relying on their visuals to correct their targets and better understand Russian tactics.
Asked what motivates her while she is on the front lines with her platoon, Mykytenko said, "I want to go home" to her younger brother and mother waiting in Kyiv.
"The faster the Russians die (on the battlefield), the sooner we will go home," she added.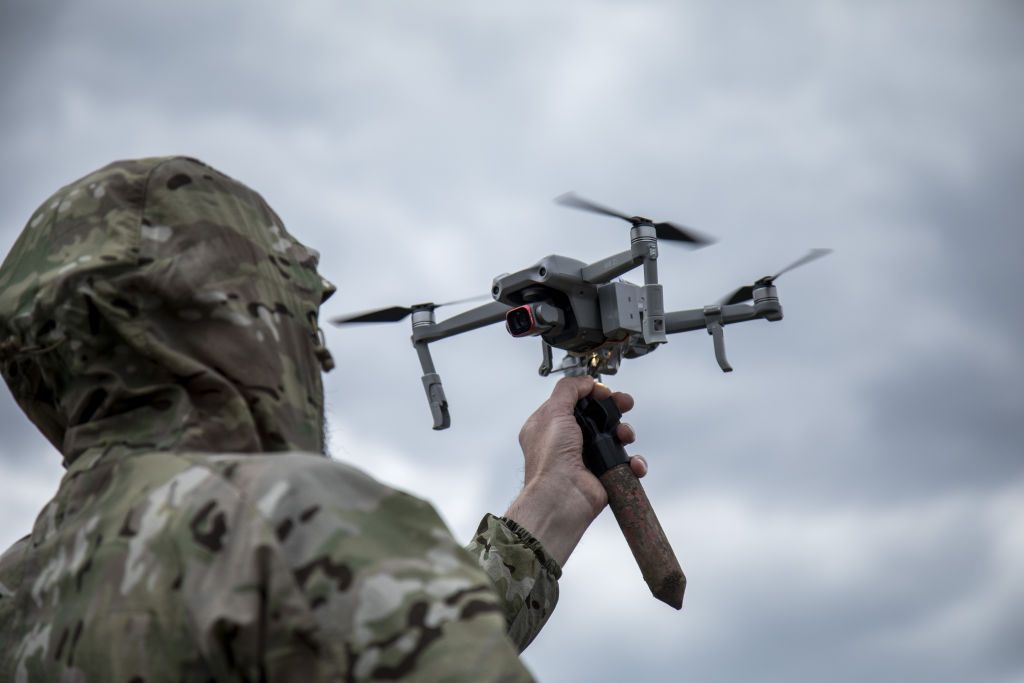 ______________________________________________________
Note from the author:
Hi, this is Asami Terajima, the author of this article.
Thank you for reading my story till the end. It was a pleasure to talk with Yuliia, the second female platoon commander I ran into during the two months that I spent in the Donbas in 2023. I would love to see more female leaders taking senior positions, and I highly respect women like Yuliia, who are putting up a fight against gender biases while heroically defending their country from a brutal Russian invasion. To help the Kyiv Independent continue reporting on the ground, please consider supporting us by becoming our member.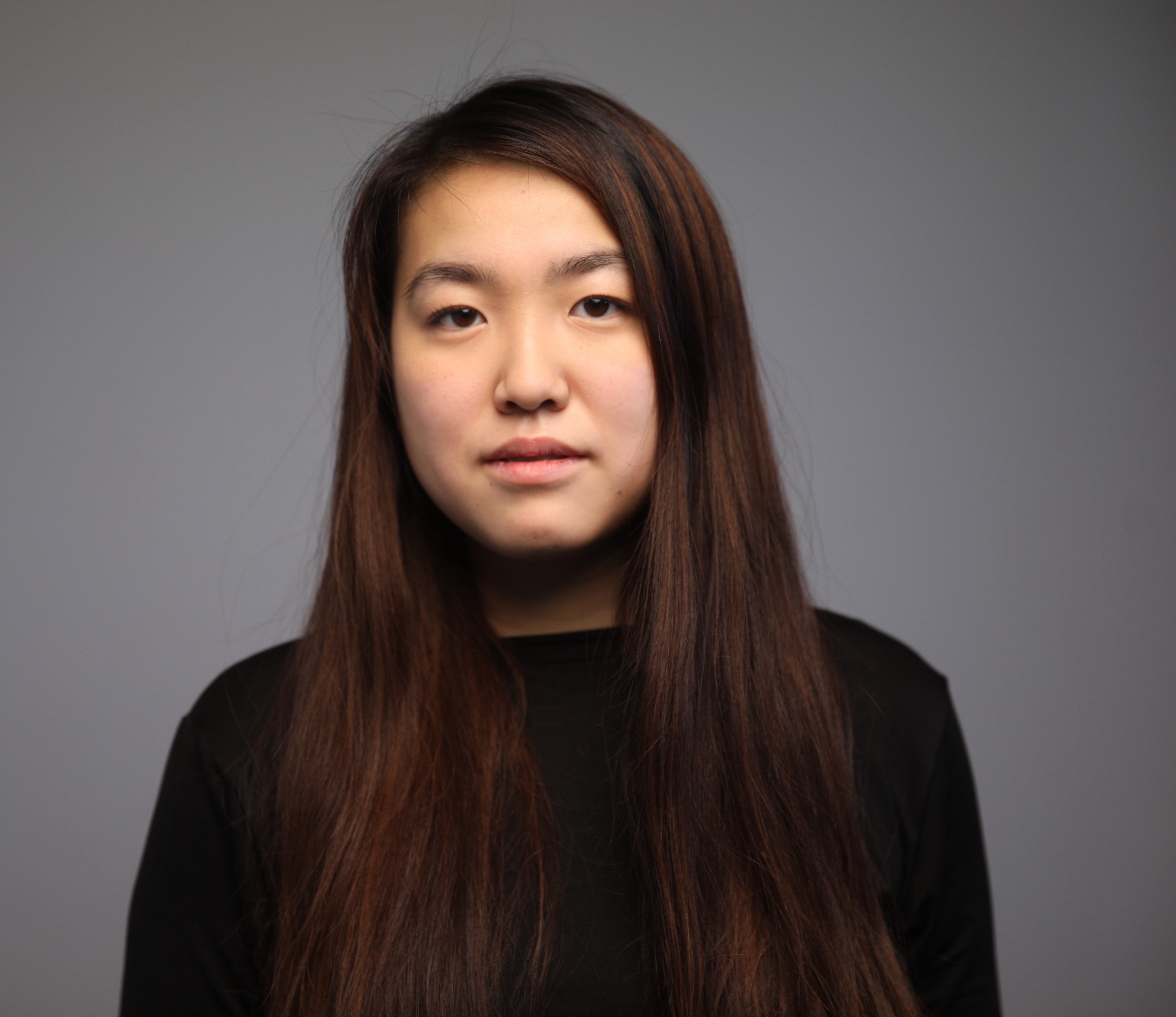 Asami Terajima
Reporter
Asami Terajima is a reporter at the Kyiv Independent. She previously worked as a business reporter for the Kyiv Post focusing on international trade, infrastructure, investment and energy. Originally from Japan, Terajima moved to Ukraine during childhood and completed her bachelor's degree in Business Administration at William Woods University in Missouri, U.S.A. She is the winner of the 2023 George Weidenfeld Prize, awarded for "excellent investigative and courageous research activities" as part of Germany's prestigious Axel Springer Prize.