This audio is created with AI assistance
Welcome to Investigative Stories from Ukraine, the Kyiv Independent's newsletter that walks you through the most prominent investigations of the past week.
If you are fond of in-depth journalism that exposes war crimes, corruption and abuse of power across state organizations in Ukraine and beyond, subscribe to our investigative newsletter.
If you're enjoying this newsletter, consider joining our membership or supporting us with a one-time donation. Start supporting independent journalism today.
Top investigative stories
______________________________________________
Ukrainska Pravda: Russian oligarchs continue luxurious life in London despite sanctions
Russian oligarchs enjoy their lavish lifestyles in London and benefit from sanctioned property, according to an investigation by Ukrainska Pravda media outlet, which expands on findings by the New York Times and Radio Free Europe/Radio Liberty (RFE/RL).
Ukrainska Pravda tracked down Mikhail Fridman, once one of the wealthiest people in Russia, who experts call a Kremlin insider. Fridman has been under sanctions by the U.S., UK, and EU since the full-scale invasion. The Ukrainska Pravda investigation showed him leaving his 80-million-pound London mansion.
When approached by the Ukrainska Pravda journalist on the streets of London, the oligarch declined to comment on Russian President Vladimir Putin or Russia's war against Ukraine, where he was born.
When the all-out war broke out, Fridman called for an end to the "bloodshed" in a private email to employees of one of his businesses, Letter One. It quickly leaked to the press and was consequently published openly by Fridman's firm.
Yet Fridman's statements didn't correlate with his business activities. An earlier investigation by Schemes, an RFE/RL investigative project, showed that Fridman's company was insuring Russian military vehicles, including those of the units deployed to Ukraine.
Soon after the start of the full-scale invasion, the UK announced the end of "Londongrad," a reference to the cluster of Kremlin-affiliated oligarchs spending lavishly and wielding considerable influence in the British capital.
Still, Britain lets the sanctioned Russian oligarchs live there in luxury. An investigation by the New York Times found that the UK government grants pro-Kremlin oligarchs monthly allowances, just enough to maintain their posh lifestyles.
The UK allowed Fridman to spend 300,000 pounds during the first year of the Russian all-out war to pay for 19 members of staff serving in his London mansion. According to the New York Times, the government additionally allowed him to spend 7,000 pounds a month.
Petr Aven, an oligarch and one of Fridman's associates, complained of the effect of sanctions to the Financial Times, worrying whether he would be able to afford a cleaner or a driver.
The New York Times investigation revealed that the UK government allowed Aven to spend 60,000 pounds monthly, most of which went to a financial manager suspected of helping him evade sanctions.
According to the New York Times, by July, the British Treasury had granted monthly allowances to 82 sanctioned oligarchs, and many applications are pending.
Both Fridman and Aven are challenging the UK-imposed sanctions in court, and claim they are "politically neutral businessmen," according to the New York Times.
The Ukrainska Pravda investigation also showed properties owned by Russian oligarchs in London, many likely rented out or used by their children. This isn't a violation of sanctions but raises the question of whether the sanctions have a strong effect.
Watch the full story in Ukrainian with English subtitles here.
Media: Instead of repairing faulty bomb shelters, Mykolayiv officials hid them from online map
After being criticized over the poor condition of bomb shelters, local authorities in Mykolayiv, a city in southern Ukraine 40 kilometers from the front line, removed the shelters from the public online map, according to Nikcenter, a local investigative media outlet.
In June, debris from a Russian missile killed two people and injured another one as the crowd was trying to enter a shelter that was closed in Kyiv. The incident evoked fierce public criticism of Kyiv's mayor and office, pushing him to initiate checks of shelters' condition and availability, which found that more than one-third were unsuitable for use.
The incident triggered inspections of bomb shelters in other cities across Ukraine.
According to Nikcenter, in June, local authorities in Mykolayiv promised to repair shelters in the city following a large-scale inspection that showed Mykolayiv had "some of the worst shelters in Ukraine."
The journalist investigation showed that since their promise in June, Mykolayiv authorities removed more than 300 designated shelter locations from a public map instead of repairing them.
Local authorities told Nikcenter that they spent Hr 1.5 million renovating 29 public shelters and that humanitarian organizations have renovated four shelters since the full-scale invasion.
Nikcenter analyzed the public map and showed that despite the investment, several neighborhoods in Mykolayiv do not have a single shelter.
Mykolayiv is a frequent target for Russian missile strikes due to its proximity to Kherson. Nineteen people were injured in the July 20 strike alone.
Read the full story in Ukrainian here.
Media: Russia puts forward war criminals as candidates in sham elections in occupied territories
Among Russian candidates in the upcoming September sham election on the occupied territories are war criminals, thieves, and mobilized soldiers, according to Russian independent media outlets in exile, iStories, and the Conflict Intelligence Team (CIT).
On Sept. 8-10, Russia is holding regional elections. Along with them, the Kremlin orchestrates a sham vote in the occupied Donetsk, Luhansk, Zaporizhzhia, and Kherson oblasts. Experts call the elections a "charade" and a violation of international law.
According to iStories and CIT, United Russia, Putin's ruling party, is certain to win the sham "elections" on the occupied territories, but three other parties are participating.
Citing party lists, the journalists reported that many United Russia candidates are Russian officials who previously served in occupation administrations.
One such candidate is Oleg Nesterov, who runs with United Russia in Zaporizhzhia. According to the investigation, he is under U.S. sanctions for setting up "filtration centers" and supervising the deportation of civilians from Mariupol.
Another United Russia candidate is Igor Kastyukevich, who is running for the official post in Kherson. He reportedly boasted on social media of his participation in the deportation of children to occupied Crimea.
The unlawful deportation of civilians, especially children, is a war crime. Russia abducted thousands of children from occupied territories in a systematic campaign.
Analysis of party lists conducted by iStories and CIT shows that the other parties are also running anyone willing to participate, including local residents and people convicted of robbery, extortion, assault, and tax evasion.
Collaborating with the occupation authorities amounts to treason under Ukrainian law. According to the report, some of the local officials set to run in elections have already been convicted in absentia in Ukraine.
Read the full story in English here.
Impact
______________________________________________
Defense minister out аfter procurement scandals
Ukraine's President Volodymyr Zelensky announced the decision to dismiss Oleksii Reznikov, defense minister, on Sept. 3 following yet another journalist investigation exposing the ministry of allegedly buying goods for soldiers at inflated prices.
Zelensky's move follows a series of procurement scandals involving the ministry that prompted calls for Reznikov's resignation.
In August, Ukrainska Pravda and ZN.UA journalists found that a company connected to the lawmaker with the ruling Servant of the People party sold overpriced jackets for soldiers to the Defense Ministry.
Earlier in January, ZN.UA revealed that the ministry was buying food supplies for the army at double or triple prices. This journalist investigation led to a probe into possible embezzlement and abuse of office.
Reznikov dismissed two of his deputies after the food procurement scandal but has consistently denied involvement in wrongdoing.
Rustem Umerov, the chairman of Ukraine's State Property Fund, will succeed Reznikov as defense minister.
Umerov previously carried out key government roles, including in the early-war peace talks and as chief negotiator of the Black Sea Grain Initiative.
Umerov served as a member of the Holos party from 2019-2022, which technically sits in opposition but often votes in support of the governing faction.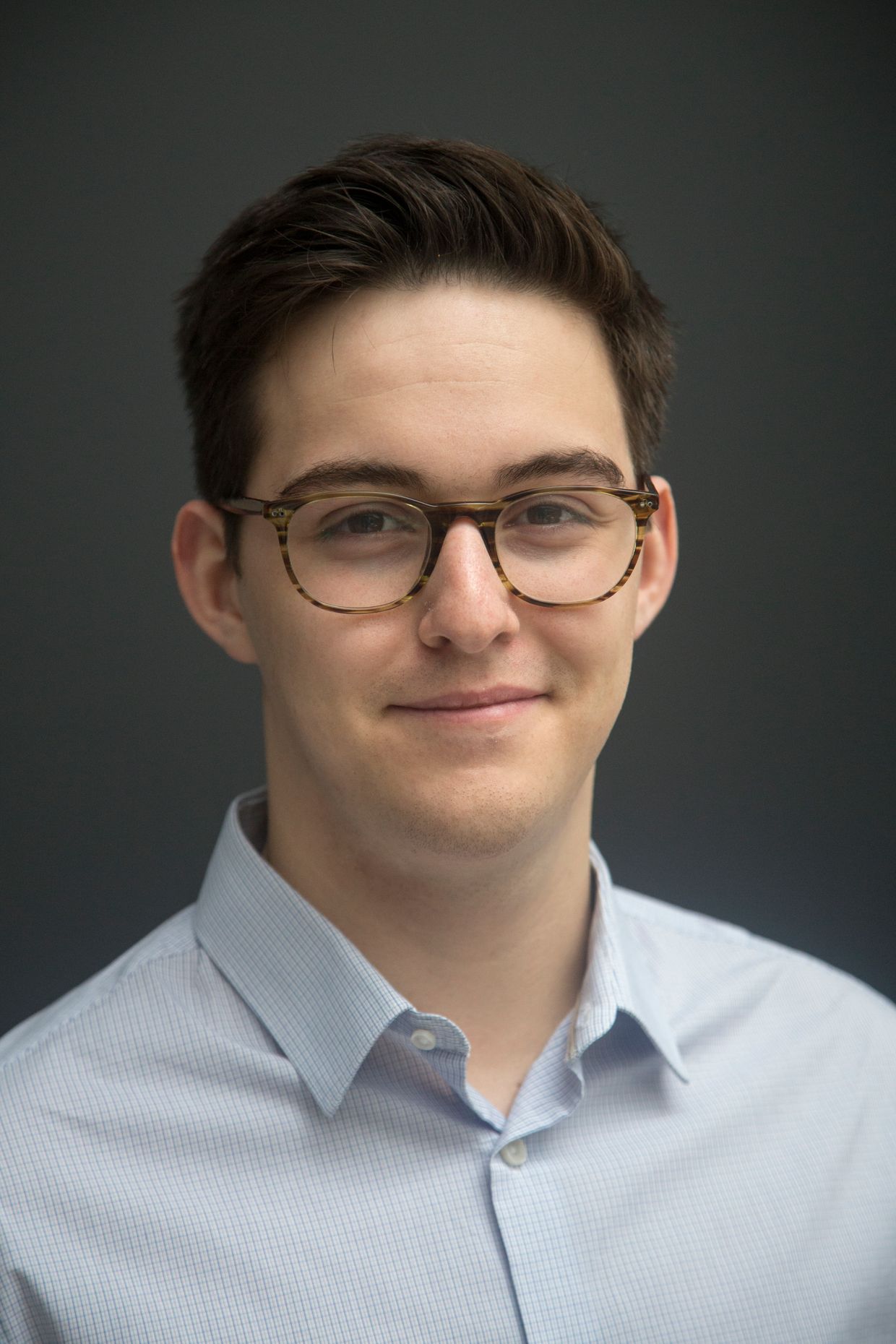 Daniil Ukhorskiy
Investigative Reporter
Daniil Ukhorskiy is an investigative reporter at the Kyiv Independent. He is an international lawyer with experience documenting human rights abuses around the world. Previously, he worked for the Clooney Foundation for Justice investigating war crimes committed by Russian forces in Ukraine. He holds bachelor's and master's degrees in law from the University of Oxford.