This audio is created with AI assistance
Welcome to Investigative Stories from Ukraine, the Kyiv Independent's newsletter that walks you through the most prominent investigations of the past week.
If you are fond of in-depth journalism that exposes war crimes, corruption and abuse of power across state organizations in Ukraine and beyond, subscribe to our investigative newsletter.
If you're enjoying this newsletter, consider joining our membership or supporting us with a one-time donation. Start supporting independent journalism today.
Top investigative stories
______________________________________________
Media: Defense Ministry ordered overpriced jackets for soldiers from MP's nephew's firm
A Turkish company that sold $20 million worth of jackets to the Ukrainian Defense Ministry, was co-founded by a 24-year-old nephew of a member of the Ukrainian parliament, Ukrainska Pravda reported.
Oleksii Kasai, who used to co-own Vector Avia, is the nephew of Henadii Kasai, a member of the ruling Servant of the People party. This lawmaker sits on the parliament's defense committee, which oversees military procurement.
The company's August 2022 sale of jackets to Ukraine's Defense Ministry caught the police's attention two months later.
Oleksii Kasai, a professional handball player, left the company in February 2023, Ukrainska Pravda reported, citing the Turkish company registry. Journalists couldn't reach him for comment.
His uncle, lawmaker Henadii Kasai, said he had recently learned about his nephew's role in the company and didn't know anything about the deal. He denied that he had a conflict of interest since he was sitting on the committee that oversees military procurement.
An earlier investigation by the Ukrainian outlet ZN.UA claimed that the Defense Ministry paid $86 per jacket, while Turkish invoices listed them at $29. Citing leaked invoices, ZN.UA reported that the Defense Ministry was paying for winter jackets but instead received light jackets – the claim that was later disputed by the ministry.
In autumn 2022, Ukraine's police reportedly started an investigation into the Defense Ministry officials' alleged collusion with Vector Avia to inflate prices. Law enforcement soon charged "the founder and director" of the company, according to court documents shown by Ukrainska Pravda that didn't specify which owner was charged.
When this caused a scandal, Defense Minister Reznikov denied all wrongdoing and challenged his outspoken critic lawmaker Anastasia Radina and Ukrainska Pravda's journalist Mykhailo Tkach to a bet. If they can prove that the ministry received light jackets but paid for winter ones, Reznikov said he would resign. Both refused Reznikov's wager.
The jacket scandal is the latest sign of endemic problems within the military procurement system.
Earlier in January, ZN.UA found that the Defense Ministry was procuring food supplies for the army at double or triple prices. The National Anti-Corruption Bureau soon announced that it was investigating alleged misappropriation, embezzlement, or abuse of office at the ministry.

Reznikov later dismissed his deputy Vyacheslav Shapovalov and Bohdan Khmelnytsky, the controversial head of the ministry's state procurement department. Still, Reznikov has consistently denied any wrongdoing in the procurement of supplies.
Information about military procurement is classified in wartime and only appears in public when it's leaked. Media outlets and anti-corruption activists are calling for food and clothing contracts to be made public.
Watch the full investigation in Ukrainian with English subtitles here.
Bellingcat: Russia uses new tactics to smuggle grain from occupied Ukrainian territories
Russian cargo ships turn off their signals and mix stolen grain with non-stolen to obfuscate its origins, according to an investigation by Bellingcat in collaboration with American outlet Scripps News media, and shipping news outlet Lloyd's List.
Earlier investigations into the matter revealed that Russia was systematically stealing grain from Ukraine's occupied territories. The latest story by Bellingcat and its partners shows how this smuggling operation became more sophisticated with time.
According to the investigation, fleets of "ghost ships" turn off their automatic identification systems (AIS), widely used to track maritime commerce, as they leave the port of Sevastopol in Russia-occupied Crimea. Sanctions experts cited in the story say that disabling AIS without a legitimate reason is considered a deceptive practice and is a common tactic for sanctions evaders.
By matching public photos to satellite imagery, Bellingcat and its partners identified four ships that Russia loaded with stolen grain at the Alvita grain terminal in Sevastopol, which is under United States and European Union sanctions.
Piecing together satellite imagery and AIS data, the investigation tracked down the two ships, loaded with Ukrainian grain, all the way to the Bandar Khomeini port in Iran. Altogether, these two ships transported up to 56,000 tons of grain in the last eight weeks, according to the investigation.
The investigation shows that other Russian ships ferry the grain from Sevastopol to the Kerch Strait, between Russia and occupied Crimea. They pass it over to other vessels, mixing it with grain from Russia, which makes it impossible to track down the stolen grain.
According to Bellingcat, cargo transfers in the Kerch Strait are commonplace, with most being unconnected to the grain smuggling operation. This makes identifying stolen grain even more difficult.
Relying on satellite imagery and media reports, the investigation also showed that Russia is using ports in occupied Mariupol and Berdyansk for its grain smuggling operations.
The export of grain from Ukraine, which feeds millions worldwide, has been a pressing issue since the start of the full-scale invasion.
International humanitarian law, which applies to armed conflict, prohibits the seizure and requisition of foodstuff such as grain.
In July, Russia withdrew from the deal that allowed Ukraine to export grain from its ports and attacked grain storage in Odesa. At the same time, Russia launched a propaganda campaign promising free grain to African nations as part of its broader campaign to gain support across the continent.
Read the full investigation in English here.
OSINT investigation identifies employees of new Shahed drone factory in Russia
Molfar, a Ukrainian open-source intelligence collective, identified the employees of a factory manufacturing Shahed kamikaze drones in the Russian Republic of Tatarstan, 300 kilometers east of Moscow.
Shahed drones are a low-cost alternative to missiles Russia regularly uses to overwhelm Ukrainian air defenses. Since October 2022, Russia has used Shaheds in attacks, causing civilian deaths across Ukraine.
Molfar identified 43 employees of the new drone factory by matching company information to social media profiles. The investigation shows that two employees have connections to the FSB, and 18 more have other connections to the Russian military.
An earlier investigation by the Washington Post revealed that Russia began domestic manufacture of Shaheds as early as July 2023. Leaked plans show that by 2024, Russia hopes the facility will produce more than two hundred deadly drones per month.
Read the full investigation in Ukrainian here.
Der Spiegel/ZDF: Ukrainian operatives could have sabotaged Nord Stream pipelines
Ukrainian operatives could have sabotaged the Nord Stream pipelines in September 2022, according to an investigation by Der Spiegel and German public broadcaster ZDF based on interviews with security officials, other witnesses, and open sources.
The journalists claim to have found independent clues that point to Ukrainian involvement.
Reporters retraced the steps of the group that allegedly attacked Nord Stream in September 2022. The investigation found that a Polish shell company owned by a Ukrainian woman rented Andromeda, a small vessel that German police confirmed was used to conduct the attack.
Witnesses from the ports where Andromeda docked confirmed that its passengers were a group of five men and one woman who spoke a foreign language. German police said they had discovered traces of explosives on the boat.
The company that provided Andromeda told the media that the saboteurs had used a Romanian passport when picking up the vessel. Journalists tracked down the owner of the passport, a 60-year-old man living in Moldova. This passport turned out to be fake: it showed a photo of a man in his twenties.
According to Der Spiegel and ZDF, the photograph is almost certainly that of "Valerii K.", a young man from Dnipro, Ukraine, whom the journalists identified through social media.
Journalists spoke with Lyubov, Valerii's grandmother, who confirmed that he was serving in the military.
Through social media analysis, Der Spiegel and ZDF found Valerii's connections to the 93rd Mechanized Brigade and Sokil, a youth military and sports association that promotes Ukrainian nationalism.
An earlier investigation by the Washington Post showed that U.S. and Dutch intelligence had warned Germany of an impending attack on Nord Stream, but the warnings were not heeded.
According to the leaked dispatch warning of the attack, it was authorized by Commander in Chief Valerii Zaluzhnyi, but Volodymyr Zelensky was not informed. The story cites June statement by Zelensky denying his and Ukraine's involvement in the case.
When asked by German authorities, Zelensky's office reportedly denied involvement in the attack.
German officials say their colleagues are "shying away from the question of consequences," worried that evidence of high-level involvement by Ukraine could undermine support.
Roderich Kiesewetter, a leading German policymaker, considers that the attack was likely a "false flag" by Russia. While German security services say they are looking into the possibility, they told Der Spiegel and ZDF they are "certain" the saboteurs were in Ukraine before and after the attack.
Read the full story in English here.
Meanwhile, in Russia
______________________________________________
Navalny's Anti-Corruption Foundation finds yet another Putin's superyacht
An investigation by the Anti-Corruption Foundation (ACF) of Alexei Navalny, the jailed Russian opposition leader, uncovered strong evidence that Graceful, a $100 million superyacht, belongs to Russian President Vladimir Putin.
The 82-meter yacht was hastily evacuated from Germany three weeks before the full-scale invasion. European companies allegedly helped it evade sanctions.
The ACF obtained passenger manifests showing that Graceful is crewed by Russian nationals who previously served on Scheherazade, a $700 million superyacht that also likely belongs to Putin and was seized by Italian authorities.
Photos of the yacht's interior show a special phone that can only be obtained by Russian officials with a high-security clearance.
A past investigation by the Dossier Center detailed how a $1 billion sale of shares in a natural gas company was funneled through shell companies and used to purchase Graceful. The yacht had been officially owned by Putin's childhood friend Pyotr Kolbin until it was recently transferred to unknown owners.
Leaked documents obtained by the ACF show that part of the recent $31 million refit of Graceful was carried out by the Rubin Design Bureau, a primary manufacturer of Russian military submarines.
The U.S. sanctioned Graceful in June 2022 as property in which Putin has an interest.
On Feb. 1, 2022, the superyacht was evacuated from the Blohm+Voss yacht repair facility in Germany to Kaliningrad, Russia. Leaked emails obtained by the ACF show the rushed effort to organize the yacht's transfer, although it was still undergoing major repairs.
According to the ACF, the hasty removal was motivated by Putin's fear that the yacht may be seized by European authorities following the launch of the planned full-scale invasion.
The leaked emails also show a complex scheme to evade sanctions. Companies based in Germany, Italy, and Estonia help the yacht acquire everything from engine parts to crew uniforms, which are not accessible in Russia due to the sanctions.
Watch the full investigation in Russian with English subtitles here.
Media reveals Estonian PM's ties to company doing business in Russia
Estonian Prime Minister Kaja Kallas has connections to companies that have been doing business in Russia after the full-scale invasion began, according to reports by Estonian public broadcaster ERR and Delfi, an Estonian media outlet.
Kallas' husband, Arvo Hallik, is CFO and part owner of Stark Logistics, which helped export raw materials to Russia. Kallas loaned money to her husband's company, which holds his share of Stark, according to an investigation by Delfi.
Stark's largest client is Metaprint, an Estonian company that supplied $30 million worth of raw materials to Russia amid war, according to Delfi. The investigation also showed that Stark and Metaprint share a major shareholder.
Hallik told Delfi that Stark was only helping Metaprint wind down their activities in Russia. However, Metaprint company records show that their operations in Russia grew by 22% after the start of the full-scale invasion. The latest annual report from their Russian partner company states that it is seeking to expand its activities.
Metaprint's profits suffered since spring 2023 because of tighter sanctions on the export of materials such as titanium, not because of an attempt to withdraw business from Russia, according to the investigation.
Kallas has been one of Ukraine's staunchest supporters on the world stage and has criticized companies that continue to do business in Russia.
Amid the growing scandal, opposition parties have called on Kallas to resign. She denied any knowledge of Stark's activities in Russia since the start of the full-scale invasion and said that she would not step down.
Read the full story here.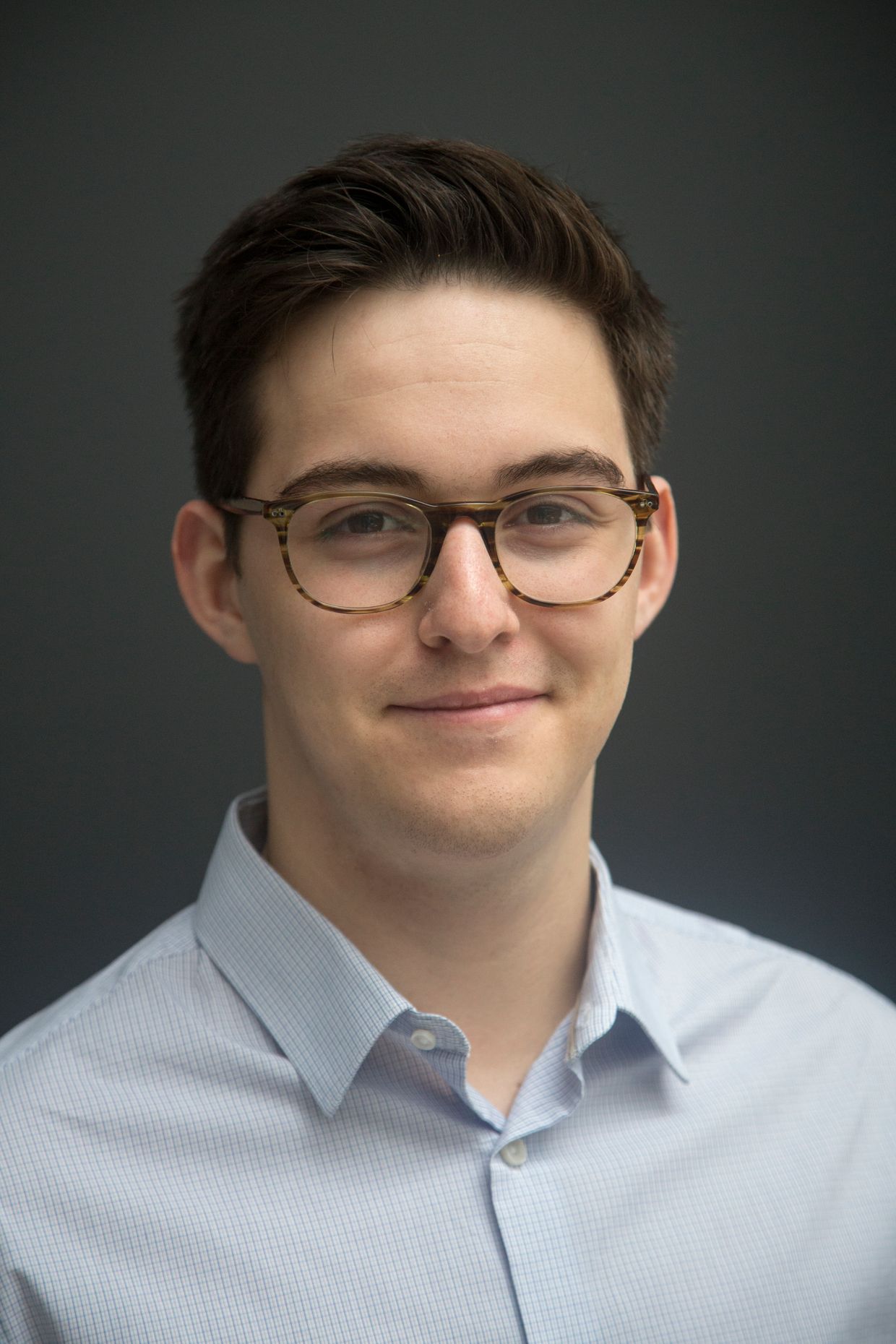 Daniil Ukhorskiy
Investigative Reporter
Daniil Ukhorskiy is an investigative reporter at the Kyiv Independent. He is an international lawyer with experience documenting human rights abuses around the world. Previously, he worked for the Clooney Foundation for Justice investigating war crimes committed by Russian forces in Ukraine. He holds bachelor's and master's degrees in law from the University of Oxford.