This audio is created with AI assistance
Welcome to Investigative Stories from Ukraine, the Kyiv Independent's newsletter that walks you through the most prominent investigations of the past week.
If you are fond of in-depth journalism that exposes war crimes, corruption and abuse of power across state organizations in Ukraine and beyond, subscribe to our investigative newsletter.
To support our journalism, please become a supporter of the Kyiv Independent. Pledges start from just $5 a month. You can also make a singe donation.
Top investigative stories
______________________________________________
Ukrainska Pravda: State arms brokers failed to fulfill defense contracts worth $242 million amid war
Four state-owned enterprises tasked with procuring arms for the military after the full-scale invasion failed to deliver Hr 8.9 billion ($242 million) worth of weapons and ammo after receiving the money, Ukrainska Pravda found.
Citing the court registry, the outlet reported that Ukraine's Defense Ministry filed at least 30 lawsuits against state companies responsible for buying arms and ammunition for the military.
These include Defense Procurement Agency, Ukrspetsexport and Progress, and Spetstechnoexport, supervised by the Defense Ministry.
For example, Progress got Hr 1.3 billion ($35 million) to buy 122-millimeter rounds for the Grad unguided rocket artillery system in May 2022, Ukrainska Pravda reported citing its sources.
Progress has never delivered on this promise. It also failed to procure Humvees for the military despite being given the money to do so.
The Defense Ministry's claims against Progress add up to Hr 2.6 billion ($70.7 million).
One of the top managers of Progress, Oleksandr Myroniuk, has been charged with document forgery and attempted money laundering. When searching his home in connection to a probe into embezzlement of $580,000 in Defense Ministry's money on body armor procurement, law enforcement found Hr 17 million, $400,000, and 100,000 euros of unknown origin in Myroniuk's possession.  
Read the full story by Ukrainska Pravda in Ukrainian here.
To learn more about arms supplies to Ukraine, read the Kyiv Independent's investigation into Western arms dealers making excessive profits on arms supplies to Ukraine.
Eduard Fedorov, the acting head of Ukraine's Economic Security Bureau, which investigates economic crimes, concealed his real estate, cars, motorbikes, and businesses by registering them under the names of his family members, Bihus.Info investigative media outlet found.
The Economic Security Bureau was created in 2021 to take over investigations of economic crimes from the State Security Service, largely seen as corrupt.
According to Bihus.Info, Fedorov uses his relatives as nominal owners to hide his fortune. Neither Fedorov, who has worked in law enforcement his entire career, nor his family members could have afforded these assets, Bihus.Info reported. Fedorov didn't respond to the journalists' request for comments.
For example, Fedorov's mother owns an Audi A6 car and a Ducati XDiavel motorbike, according to the investigation. His father has a large apartment in Kyiv that's valued at about $110,000 and co-owns a land plot worth $1.5 million on an island in Kyiv.
This plot sits next to the land owned by people connected to the State Security Service (SBU) and Ukraine's military intelligence, according to the report.
Among other assets of Fedorov and his family members is land in Chernivtsi Oblast, where their neighbors are current and former SBU officers and their mothers. Fedorov worked at the SBU for years before joining the Economic Security Bureau.
A hotel complex is under construction on Fedorov's land.
Separately, the publication found that his wife Olga Fedorova and an SBU officer's relative co-own a wind power plant in Mykolaiv Oblast. Fedorova also reportedly owns several dozen companies involved in a range of activities, such as education, well drilling, passenger transportation and the sale of various goods.
According to Bihus.Info, one of Olga's companies, Global Technologies of the Future, is supplying spare parts to state railway monopoly Ukrzaliznytsia's repair depots. The parts include diodes that Fedorova's company buys from another firm and resells to Ukrzaliznytsia at four times the price.
Fedorov's predecessor, ex-head of the Bureau Vadym Melnyk, has also made headlines when journalists of Radio Free Europe/Radio Liberty found that he bought an apartment in Odesa for a price twice lower than the market.
Watch the full story in Ukrainian here.
RFE/RL: Father of Security Service deputy chief has Russian passport
The father of Serhii Naumiuk, the newly-appointed deputy head of Ukraine's Security Service (SBU), has a valid Russian passport, according to a report published by the investigative project Schemes of RFE/RL on May 26.
Naumiuk was appointed deputy head of the SBU on May 25 by President Volodymyr Zelensky.
The SBU's press service said Naumiuk had passed "all the necessary (background) checks" prior to his appointment and his relatives were "waiting for the cancellation of (their) Russian citizenship," Schemes wrote.
However, "the authorized bodies of the Russian Federation are deliberately blocking the consideration of applications."
Naumiuk said that his parents used to live in Luhansk, which got occupied by Russia in 2014, and had to obtain Russian passports due to unspecified "circumstances."
According to Schemes, Naumiuk's brother worked in Moscow between 2015 and 2017 before moving to the U.S., and their parents relocated to the U.S. after the start of the full-scale invasion. Afterward, they reportedly began the process of renouncing their Russian citizenship.
Read the full story in Ukrainian here.
RFE/RL: Ex-minister facing treason charges has business in Russia-occupied Crimea
Dmytro Tabachnyk, who served as Ukraine's education minister in the government of the ousted pro-Kremlin President Viktor Yanukovych, has co-owned a construction company in occupied Crimea since 2021, Schemes (RFE/RL) reported.
Citing the Russian company registry, Schemes reported that Tabachnyk owns 50% of the shares of a Simferopol firm called Specialized Developer Tavrida Center. His partner in this business is a Russian citizen, Vladimir Amatuni, according to Schemes.
In Ukraine, Tabachnyk has been charged with high treason committed under martial law for allegedly taking part in organizing sham "referendums" in Russian-occupied parts of Kherson and Zaporizhzhia oblasts. In connection with this case, Ukraine's authorities seized $2 million worth of property from Tabachnyk in January.
Read the full story in Ukrainian here.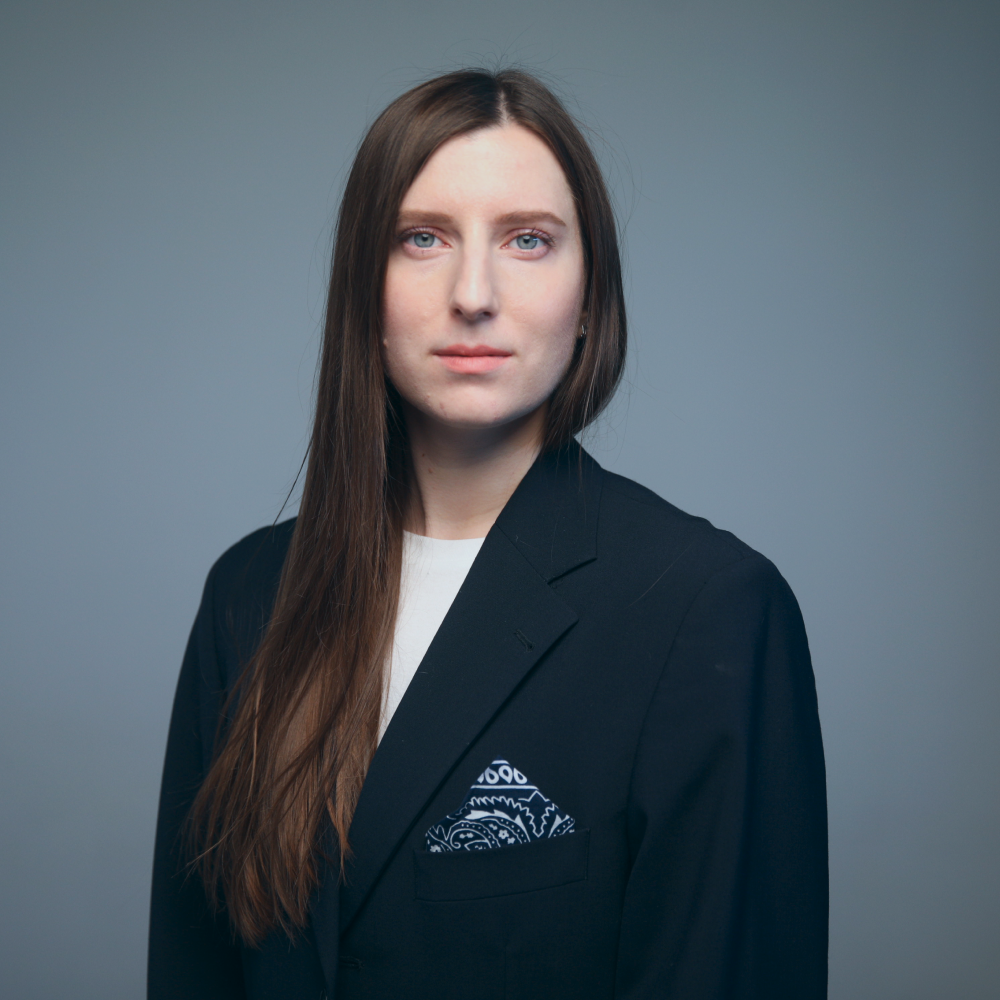 Anna Myroniuk
Head of Investigations
Anna Myroniuk is the head of investigations at the Kyiv Independent. Anna has run investigative projects on human rights, healthcare and illicit trade. She also investigated political and corporate misconduct and alleged wrongdoings in the Ukraine army's leadership. Anna holds a Masters in Investigative Journalism from the City University of London. She is a Chevening Scholar, the European Press Prize 2023 winner, the winner of the #AllForJan Award 2023, an honoree of the 2022 Forbes 30 Under 30 Europe Media & Marketing list, the runner-up in the investigative reporting category of the 2022 European Press Prize, and a finalist of the 2022 Ukraine's National Investigative Journalism Award and the 2020 Thomson Foundation Young Journalist Award.