This audio is created with AI assistance
Editor's Note: This story is a collaborative project of the Kyiv Independent (Ukraine), Eesti Ekspress (Estonia), Die Welt (Germany), Lighthouse Reports, and The Investigative Desk (the Netherlands).
Top findings:
Russian full-scale invasion of Ukraine had driven arms prices times up
High demand has allowed some private brokers that secure arms deals for Ukraine to earn two to four times more than usual
One European company has allegedly gained excessive profits for brokering a deal for Ukraine with a Western firm Ukraine has been working with directly for years
When Russia unleashed its all-out war in February last year, Ukraine urgently needed weapons and ammunition to defend itself.
Desperate for arms, the country was ready to buy at any cost, a top-ranking Ukrainian official involved in the hunt for weapons in the first weeks of the war told the Kyiv Independent.
European private arms dealers saw an opportunity and drove the prices of their services up. In one specific case, the Kyiv Independent and partners found that one broker took three to six times the market average for mediation.
Increased prices affected Ukraine's allies' spending power. The higher the prices, the fewer weapons Ukraine ends up receiving to defend itself, Ukraine's military attaché in the country's embassy in Belgium told the Kyiv Independent's partner in this investigation, The Investigative Desk.
In mid-March, the price of one specific ammunition shipment had risen by almost a third after a complex chain of intermediaries was set in motion to get the arms to Ukraine.
First a Dutch, then an Estonian, and finally, a Czech company got involved in providing Ukraine with much-needed ammo.
The supplier that appears to be the final one in the chain, a Czech company called Excalibur International, is well known to Ukraine's military industry. Ukraine's state-owned arms company Ukroboronprom has been working with the company for years. Yet, in this case, Excalibur International's supplies to Ukraine have taken place through a chain of intermediaries.
As a result of the deal, at least one broker received 2 million euros, 30% of the contract, in commission – an abnormally high commission, according to industry insiders.
"Many companies around the world have earned excessive profits from the war in Ukraine," said Fedir Venyslavsky, a lawmaker with the Servant of the People ruling party and a member of the parliamentary committee for national security.
Why involve brokers at all if they drive the prices up?
The intermediaries normally make sure that the deal goes smoothly by guaranteeing payment. Additionally, in wartime, their presence can be justified by sellers' fear of Russia. Bulgaria, for example, refused to sell to Ukraine directly up until December, afraid of repercussions from the Kremlin. The involvement of a middleman can often disguise the real supplier.
But intermediaries can also be a cover to embezzle money. Ukraine has a long history of corruption in military procurement. Now, amid martial law, bidding is no longer public, which makes it almost impossible to trace where the money goes.
It does not help that the European arms market is secretive, too, and provides full anonymity to traders eager to charge extra.
The full-scale Russian invasion of Ukraine gave a new impetus to the global arms market, challenging brokers to find Soviet-era arms and ammo for Ukraine urgently, but also providing them with remarkable cash flow.
Urgent order
One particular deal took place on March 16, three weeks into the full-scale Russian invasion of Ukraine.
On that day, in one home in Bucha, Russian soldiers slaughtered three civilians, an elderly couple and a young woman. In Mariupol, Russian aircraft dropped bombs on the drama theater, killing, by various estimations, up to 600 people sheltering there.
The same day, the Dutch broker Applied Research Laboratory Europe (ARLE) B.V. billed the Estonian company Bristol Trust OÜ, according to documents seen by the authors of this story.
ARLE ordered RPG-7 grenade launchers and ammunition that were to be used in Ukraine. The arms were to be shipped to Poland, where they were handed over to Ukrainian representatives.
An RPG-7 is a Soviet anti-tank grenade launcher type, first produced 60 years ago. One of the world's most widely used weapons, its popularity is largely due to its low price (around 1,500-2,500 euros before Russia's war, and about twice as much now): One can destroy an enemy's expensive tank or bunker for a pittance.

To this day, RPGs are produced in four or five European factories in countries like Bulgaria, Romania, and the Czech Republic.
By that time, mid-March of last year, the prices of arms had already gone up. Arms shortage was among the reasons. Ammunition stocks in Europe have often been deliberately kept low in peacetime because of their obsolescence and maintenance costs.
Governments, private companies, and non-profit organizations were all chasing the same goods, starting to outbid each other.
"We all unintentionally created a frenzy that heated up the arms market, and those who have been in this market for a long time understood this perfectly and took advantage of the moment to earn extra profits," Venyslavsky said.
Some Western brokers compare the early days of the Russian invasion of Ukraine to the beginning of the Covid-19 outbreak.
"Whereas in the early days of the coronavirus crisis, traders were looking for masks en masse, now arms dealers from all over the world are chasing weapons and ammunition to send to Ukraine," says one of the eight European arms dealers we spoke to for this story anonymously.
"The current arms market is a f*cking mess. You have to go around and ask everyone: How much do you have in stock? It's a logistical nightmare," said another dealer who did not want his name mentioned.
Arms for Ukraine were sought all over the world "from Kuwait to Kenya and from the Philippines to Sudan," one dealer said.
Ukraine's needs were also quite specific: Soviet-made mortars, grenade launchers, and ammunition, the stuff most used by the Ukrainian army but in short supply in the West.
Only a handful of Eastern European countries had what Ukraine needed at the time. Some were reluctant to sell, fearing Russia's reaction.
Bulgaria, which is dependent on Russian gas, banned direct sales of its weapons to Ukraine back in 2016. But after Russia invaded Ukraine further, Bulgaria secretly sent arms supplies through intermediaries, according to Politico.
Prices for Soviet-made arms and ammunition produced in Bulgaria increased three to four times following Russia's invasion of Ukraine, according to a Bulgarian trader who wishes to remain anonymous, fearing for his safety. "This price is paid by the dealers. The price paid by the end buyer is likely to be even higher," he said.
The desire to keep a low profile is widespread among brokers. It is not only geopolitics but also personal security.
Some of the brokers told journalists that their colleagues had been threatened by the Russians. In Belgium and Norway, arms dealers claim to have been followed on their way home. A well-known Bulgarian arms dealer was poisoned by the Russian military intelligence agency GRU in 2015 and narrowly survived the attack.
Hunt for grenades
ARLE is a small company run by two former Dutch servicemen, a marine and a policeman.
Since 2004, ARLE has reportedly been involved in bodyguarding VIPs in Iraq. Ever after, the company has represented foreign arms manufacturers willing to sell military equipment to countries like the Netherlands or Jordan.
They initially received the order and began the search for RPG launchers and grenades for Ukraine in early March.
In its search, ARLE came to the Estonian broker Bristol Trust.
Bristol is an intermediary like ARLE. They are no strangers to one another: in their respective countries. Both represent the U.S. arms manufacturer SIG Sauer Inc. Neither stores arms and both work on a made-to-order basis.
Having no RPGs in stock, Bristol Trust came to the Czech firm Excalibur International. Part of their business is precisely the old Soviet military hardware, something Ukraine was looking for. Excalibur, which is part of the Czechoslovak Group arms manufacturer, agreed to supply grenades to Bristol, according to the documents seen by the Kyiv Independent and partners.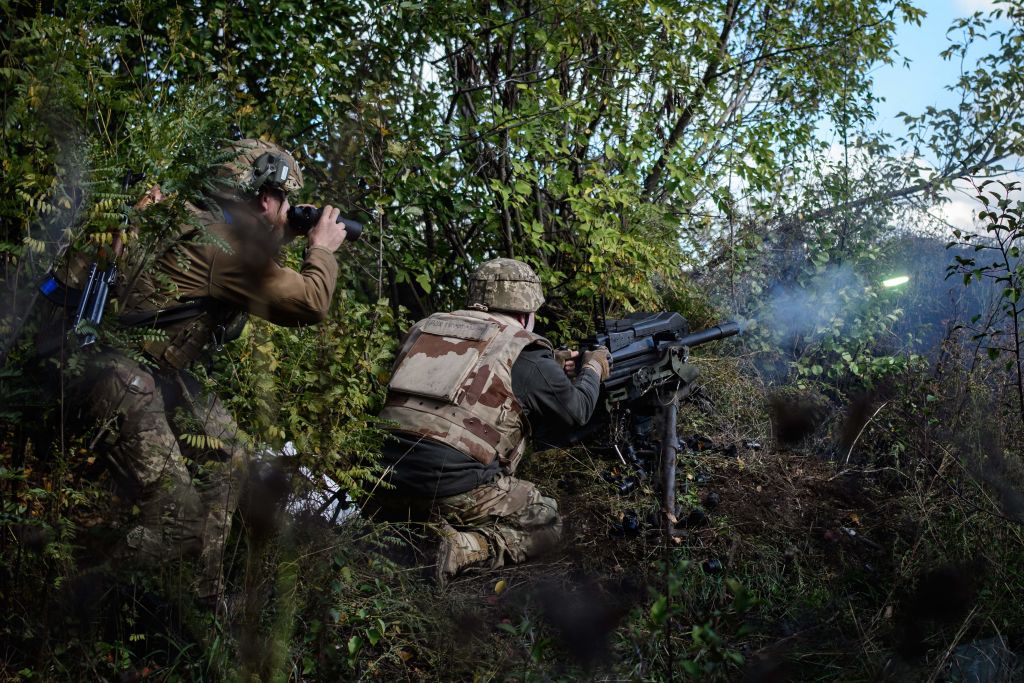 By March 27, the deal between ARLE and Bristol was locked in but in a different shape.
The initial order for 100 RPG-7 launchers and 5,000 rounds of ammunition was replaced with another one: Bristol agreed to sell ARLE 12,500 RPG grenades for 6.8 million euros.
According to documents seen by journalists, Bristol made 2 million euros on brokerage. It's unknown how much ARLE charged for its services.
The price is hefty: each grenade turned out to be at least twice more expensive than before the war. Back then, they sold at 200-250 euros apiece, according to the arms experts interviewed for this story.
Several European arms dealers and experts said the average commission in this business is between 5 and 10 percent of the deal value. The near 30 percent that Bristol claimed is "out of proportion," said one broker.
Ants Põldsam, owner of Bristol Trust, neither confirmed nor denied the deal.
"Due to the brutal war going on, for the safety of my family, my partners, and myself, I am not in a position to comment publicly on the alleged transaction or its existence. Describing similar transactions could put lives at risk," he said.
However, Põldsam said that none of last year's deals earned him 30 percent of the deal.
"Claiming a certain, but not unethical, profit in transactions is necessary," he said.
The amount Bristol allegedly made on the deal would have been almost enough to buy the 12,500 grenades before Russia's war.
If the Dutch broker had purchased the grenades directly from the Czech company, it would have allegedly saved 2 million euros – which could have bought 3,750 more RPG grenades for Ukraine's defense. If Excalibur had sold directly to Ukraine, the price could have been even lower.
Excalibur acknowledged being one of the weapons suppliers to Ukraine but refused to comment on the details of its involvement. The company only said it mostly provides Ukraine with artillery ammunition and heavy weaponry.
Since the start of Russia's all-out war against Ukraine, revenues of Czechoslovak Group, the mother company of Excalibur, doubled. The company said in November that it had made 580 million euros in the first six months of 2022, twice as much as the same period the year before.
"The conflict in Ukraine, as well as global demand for defense material in the last year, led to a substantial increase in prices because the demand exceeds the offer," a spokesperson for Excalibur said.
Supplier with history
Ukraine's Ukroboronprom not only knows Excalibur but has had a memorandum on cooperation with them since 2018.
In previous years, a sister company of Excalibur International called Excalibur Army had apparently repeatedly sold directly to Ukrspecexport, a state-owned company and then-subsidiary of Ukroboronprom.
Between 2020 and 2021, Excalibur supplied Ukrspecexport ammunition for howitzers, mortars, and vehicle parts, according to the Importgenius database.
Ukroboronprom "actively cooperates" with Excalibur, said Hlib Kanevskyi, chairman of Statewatch, a Ukrainian procurement and reform watchdog non-profit, so there "should be no problem" for the two to close the deal without intermediaries.
Kanevsky sees two possible reasons why it didn't happen. The intermediaries may have provided cover for the supplier, if it was, for example, Bulgaria. Another possible explanation is corruption, Kanevsky believes.
Ukraine has a history of defense procurement scandals. Unlike other state procurement, most of the defense spending is done in secrecy. The secrecy is often explained as being in the interest of national security but has been abused by corrupt actors in the past.
One defense procurement scandal, where corruption was alleged but not proven, has shaken up Ukraine recently.
On Jan. 21, the ZN.UA media outlet reported that the Defense Ministry had bought food for the army at inflated prices for a total amount of Hr 13 billion ($360 million). Journalists published a leaked procurement contract for 2023 with some prices two to three times higher than those at Kyiv grocery stores.
The National Anti-Corruption Bureau (NABU) said that it had been investigating the matter for some time, even before the journalists broke the story. The Defense Ministry called it a technical error of the contractor.
Just days later, Ukrainska Pravda published a story detailing another alleged corruption scheme. Two Ukrainian businessmen acting on behalf of the Defense Ministry allegedly contracted bulletproof vests from a Turkish firm, then asked the firm to give them $580,000 or 3% of the deal's amount for subcontracting. The vests were apparently never shipped to Ukraine.
Ukroboronprom and its subsidiaries tasked with importing and exporting military goods for the state have attracted law enforcement's attention in the past.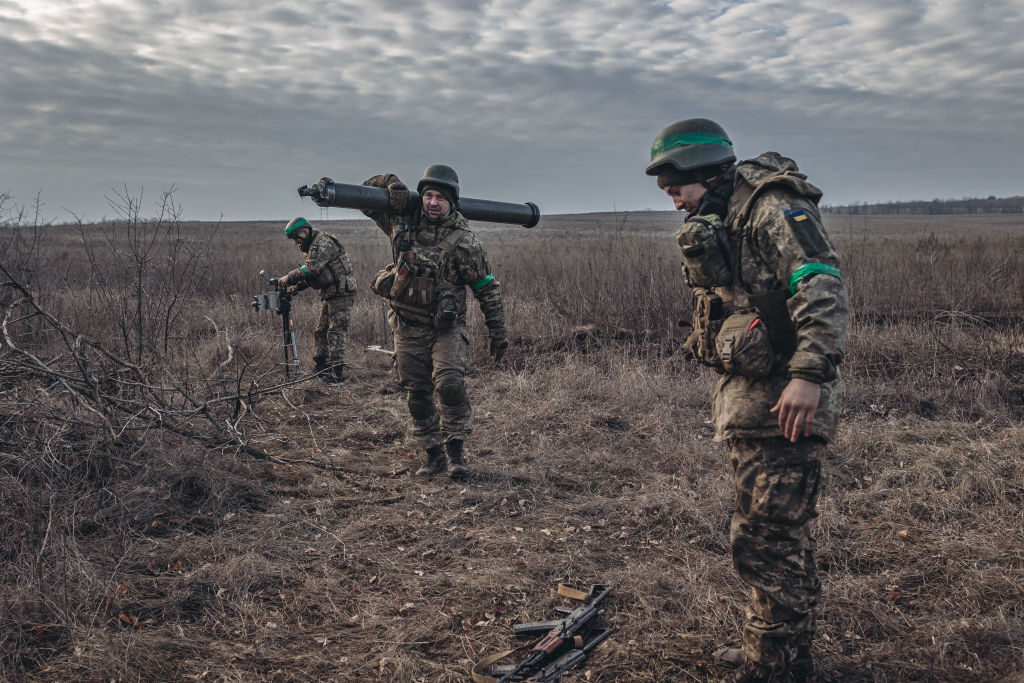 In early March, Ukroboronprom handed over its subsidiaries, Ukrspecexport and Spetstechnoexport, to Ukraine's Defense Ministry. Five months later, the Ministry fired the companies' directors.
The latest announcement by NABU from January says the agency had exposed Spetstechnoexport, then under Ukroboronprom, for embezzling $2.3 million between 2014 and 2015.
According to NABU, the company's officials used a foreign brokerage firm affiliated with them to funnel money outside Ukraine as well as to purchase goods at prices inflated three and a half times.
In November 2018, the anti-corruption agency charged three officials of Avikon, an aircraft repair plant under Ukroboronprom, with abuse of office, which allegedly cost the state Hr 13 million in damage.
In 2014, the plant's ex-managers decided to order a dozen fuel tanks for helicopters from an offshore company in the Caribbean. It later emerged that the company then ordered the tanks from Georgia at half the price, according to NABU.
"Unfortunately, there have been cases where exporters artificially inflated these commissions to get more money from the Ukrainian budget before the full-scale invasion," Kanevsky said.
A few scandals even involved Excalibur.
The New Voice media outlet reported that in 2016-2017 Ukraine's Defense Ministry paid ten times more than the seller's initial price for infantry vehicles. The machines came from Excalibur to Poland, where the intermediary firm Wtorplast dismantled their turrets. Armored chassis and turrets then arrived at the state-owned Zhytomyr Armored Plant, part of Ukroboronprom, where the infantry vehicles were pieced back together, raising in price from $20-25,000 to $205,000 apiece. Ukroboronprom denied the allegations.
Another sale that involved Excalibur happened in 2017, according to the New Voice. A Cyprus firm, PetraLink Limited, registered in the premises of a laser therapy clinic, reportedly made $ 681,000 on brokering the deal between Real Trade, a subsidiary of the Excalibur Army, and Ukraine's Defense Ministry.
Who placed the order?
It's unclear who ordered the 12,500 grenades for Ukraine in March, setting off the deal that involved the chain of intermediaries.
Ukroboronprom told the Kyiv Independent that neither it nor its subsidiaries made the order. The majority of the orders come from Ukraine's Defense Ministry, though, which now supervises two export and import companies that previously were under Ukroboronprom. The Ministry told the Kyiv Independent it had not ordered the 12,500 grenades in question.
The Dutch owner of ARLE said it was the Dutch Ministry of Defense that commissioned the grenades for Ukraine.
However, in its official response, the Dutch government categorically and repeatedly denied being behind the purchase. The officials said that the Netherlands does not involve intermediaries to help Ukraine and has not purchased any RPG ammunition for the country.
According to Venyslavsky, foreign companies driving prices up have sometimes tried to benefit from their countries' military procurement for Ukraine.
"Business people who had lobbying relationships in those countries that help Ukraine also used their connections to receive orders for their companies within the framework of that financial aid or military-technical aid, to also make money from it," Venyslavsky said.
ARLE did business with the Dutch Defense Ministry twice in 2022, according to the Ministry's spokesperson.
In Estonia, the Bristol Trust's boss Põldsam is considered a well-connected arms dealer. He has repeatedly supplied material to the country's military and police. Bristol Trust shows a photo on its website of a visit by Estonia's then-defense minister in 2018.
Growing rich
To what extent has Russia's war against Ukraine boosted the Western arms market? The profits that arms dealers declare speak for themselves.
Estonian Bristol Trust's revenue in 2021 was 6.37 million euros, according to the numbers the company reported to the tax authorities. In the second quarter of 2022 alone, in the months following the start of the war, Bristol made 17.8 million in revenue.
For the whole year of 2022, the Estonian broker claimed the highest revenue in its history, 27.6 million euros, four times more than the year before.
In off-the-record conversations, representatives of European brokerage firms have confessed to driving up the prices.
"Immediately after Russia invaded Ukraine, panic levels were high, and it was easy to drive up prices," one European arms broker said. "Delivery time was more important than the price at that moment."
---
Note from the author:
Hey! It's Anna Myroniuk, head of investigations at the Kyiv Independent. I was a part of the international team of journalists that worked on this story for you.
Investigating military procurement amid war is a challenging task, especially since the arms market is a secretive world. Please, consider supporting our work to allow us to do watchdog journalism that drives change.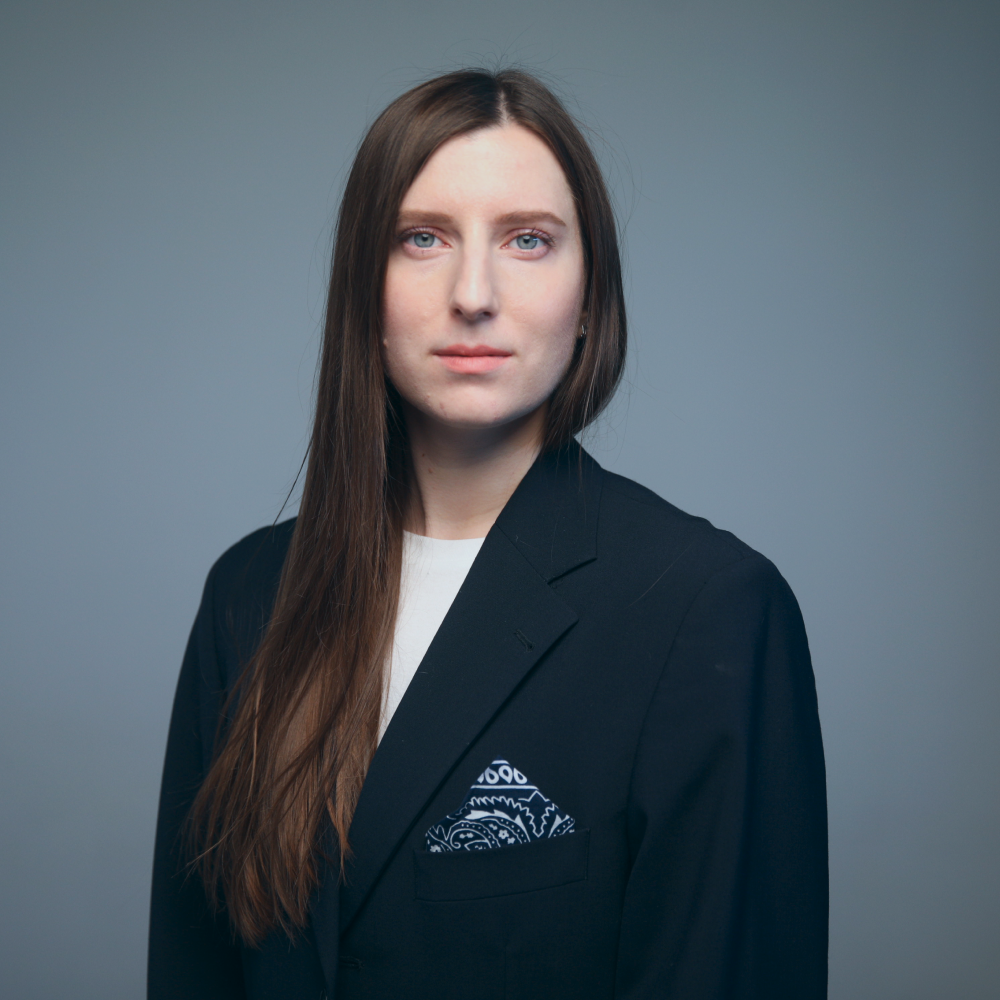 Anna Myroniuk
Head of Investigations
Anna Myroniuk is the head of investigations at the Kyiv Independent. Anna has run investigative projects on human rights, healthcare and illicit trade. She also investigated political and corporate misconduct and alleged wrongdoings in the Ukraine army's leadership. Anna holds a Masters in Investigative Journalism from the City University of London. She is a Chevening Scholar, the European Press Prize 2023 winner, the winner of the #AllForJan Award 2023, an honoree of the 2022 Forbes 30 Under 30 Europe Media & Marketing list, the runner-up in the investigative reporting category of the 2022 European Press Prize, and a finalist of the 2022 Ukraine's National Investigative Journalism Award and the 2020 Thomson Foundation Young Journalist Award.