This audio is created with AI assistance
Editor's note: In this story, the Kyiv Independent is not disclosing the Ukrainian soldiers' full names or their deployed positions due to security concerns amid the ongoing war in Ukraine.
Donetsk Oblast – At an abandoned building about 20 minutes drive from Bakhmut, wounded Ukrainian soldiers pour in from the front line to receive emergency medical care.
One after another, the wounded are brought into a musty-smelling basement that is the 5th Separate Assault Brigade's stabilization point for the soldiers fighting in the Battle for Bakhmut. Some soldiers can still walk on their own, while others are evacuated by their comrades from the battlefield.
Some days are harder than others, the combat medics say. It all depends on whether Ukrainian or Russian forces launch an assault on the others' positions. With the ever-changing battlefield situation, the medics are always on standby.
"We sleep and work at the same place," 59-year-old combat medic Serhiy, known by his callsign Kaplya (Drop), told the Kyiv Independent during a short break.

Anticipating a sudden influx of wounded soldiers at any time, Serhiy has taught his team to never let their guard down. Even when dealing with just a few light injuries, he emphasizes the importance of working quickly to be ready for all possible scenarios.
Once the wounded soldiers arrive at the stabilization point, the medics' most important task is to stop their bleeding before transferring them to a hospital. But it gets especially difficult when dealing with serious cases like head injuries, which require more help and skill.
"The toughest moment is when you need to help many (soldiers with serious injuries) at once," Serhiy said. He admitted that there were times when medics had to prioritize whom to help because they didn't have enough hands.
"There are laws of military medicine, and this is called triage," said Serhiy, explaining situations when medics choose who to save first.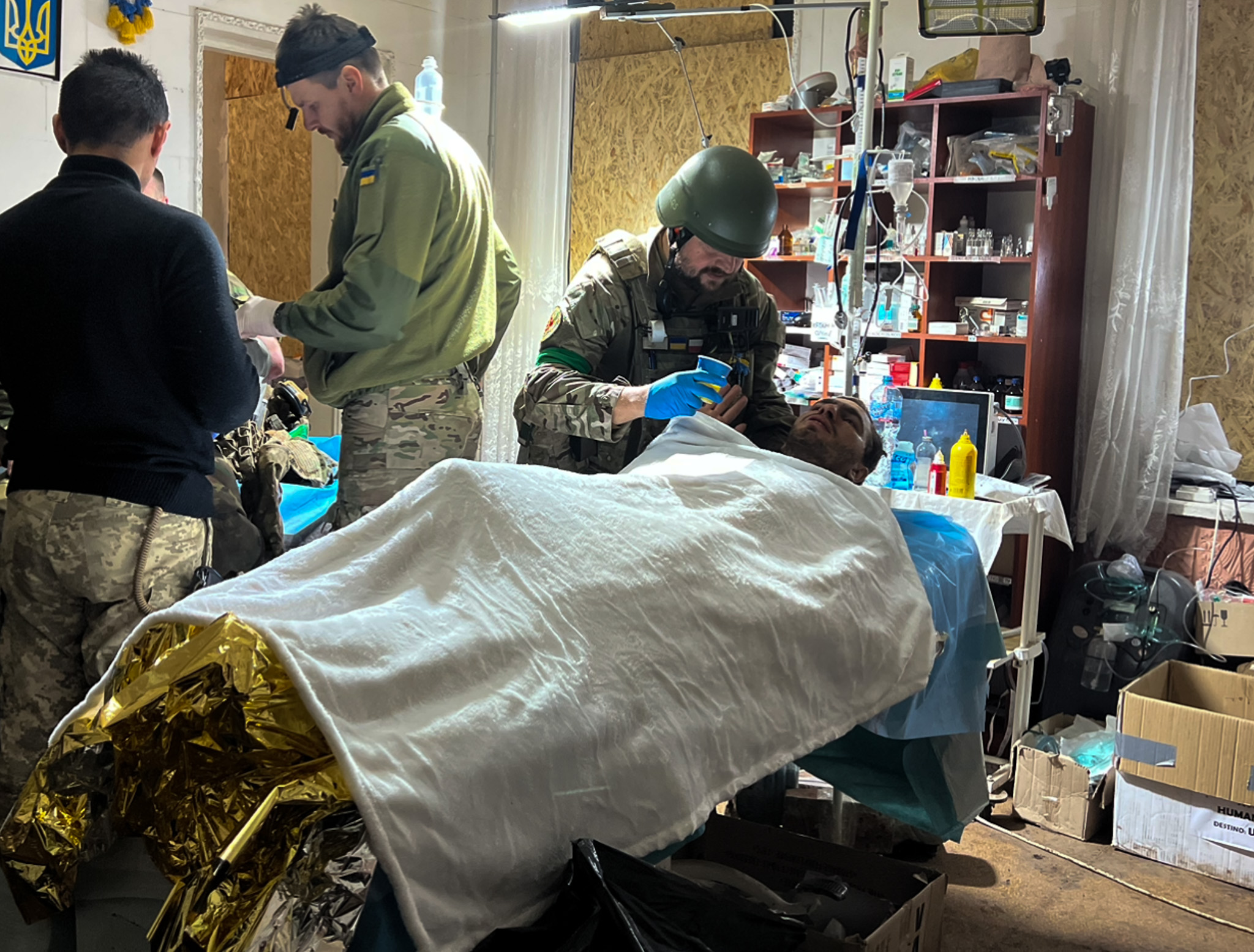 Front-line medics near Bakhmut, the main hotspot of the war, are under enormous pressure as Ukrainian soldiers' casualties mount due to Russia's seemingly endless attacks.
More than eight months into the Battle of Bakhmut, Russia has closed in on the city but appears unable to make the final push.
About 90 percent of all casualties come from shrapnel injuries, according to 42-year-old combat medic Dmytro. He estimated that another four to five percent are from bullet wounds, and there are "a lot" of concussion cases as well.
Every day is "unpredictable," Dmytro said. There are usually 30 to 45 wounded soldiers arriving daily. On some days, more than half of them have serious injuries, he added.
Though most arriving soldiers have a good chance of recovery if they make it to the stabilization point, that's not always the case, Serhiy said. He said that he puts his emotions on hold during work, to avoid getting distracted.
"We keep working, and then, well, then I cry," Serhiy said.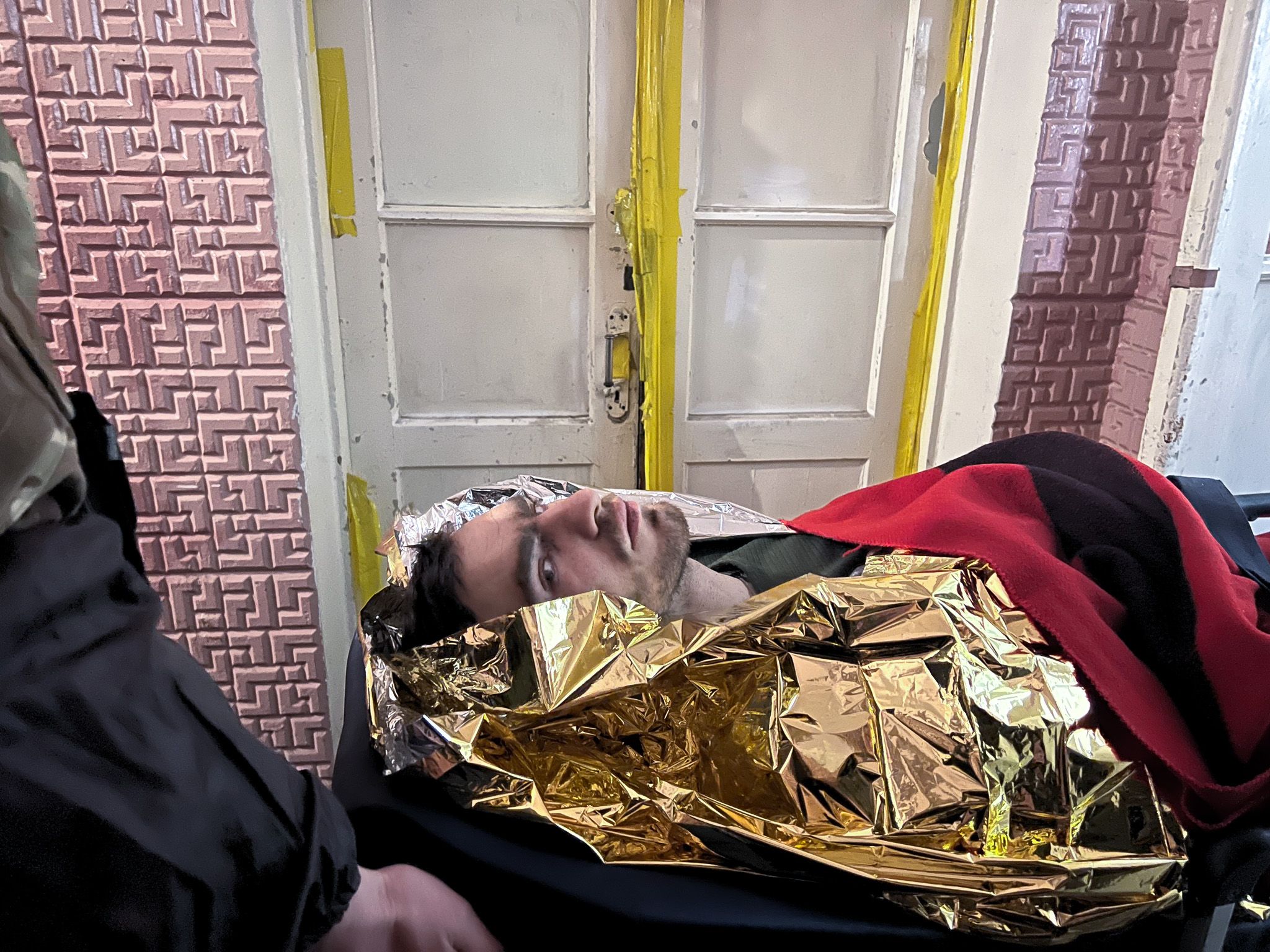 'Morally difficult'
Under immense pressure, the group of 20 medics is doing everything to support each other. But spending the whole day in the basement and not being able to get out in the fresh air makes it hard, Dmytro said.
Many of the medics have not left the basement for a long time in more than a month. They are staying extra cautious to prevent Russian reconnaissance drones from spotting the stabilization point – one of the few in the area that haven't yet been targeted. The indiscriminate shelling also makes it dangerous to go outside.
Dmytro said that he used to jump rope every day when his team was deployed near Toretsk – a town a few dozen kilometers south of Bakhmut. But now, in his current position, he never sees the sun and is worried that he will soon develop hypoxemia, due to low levels of fresh air.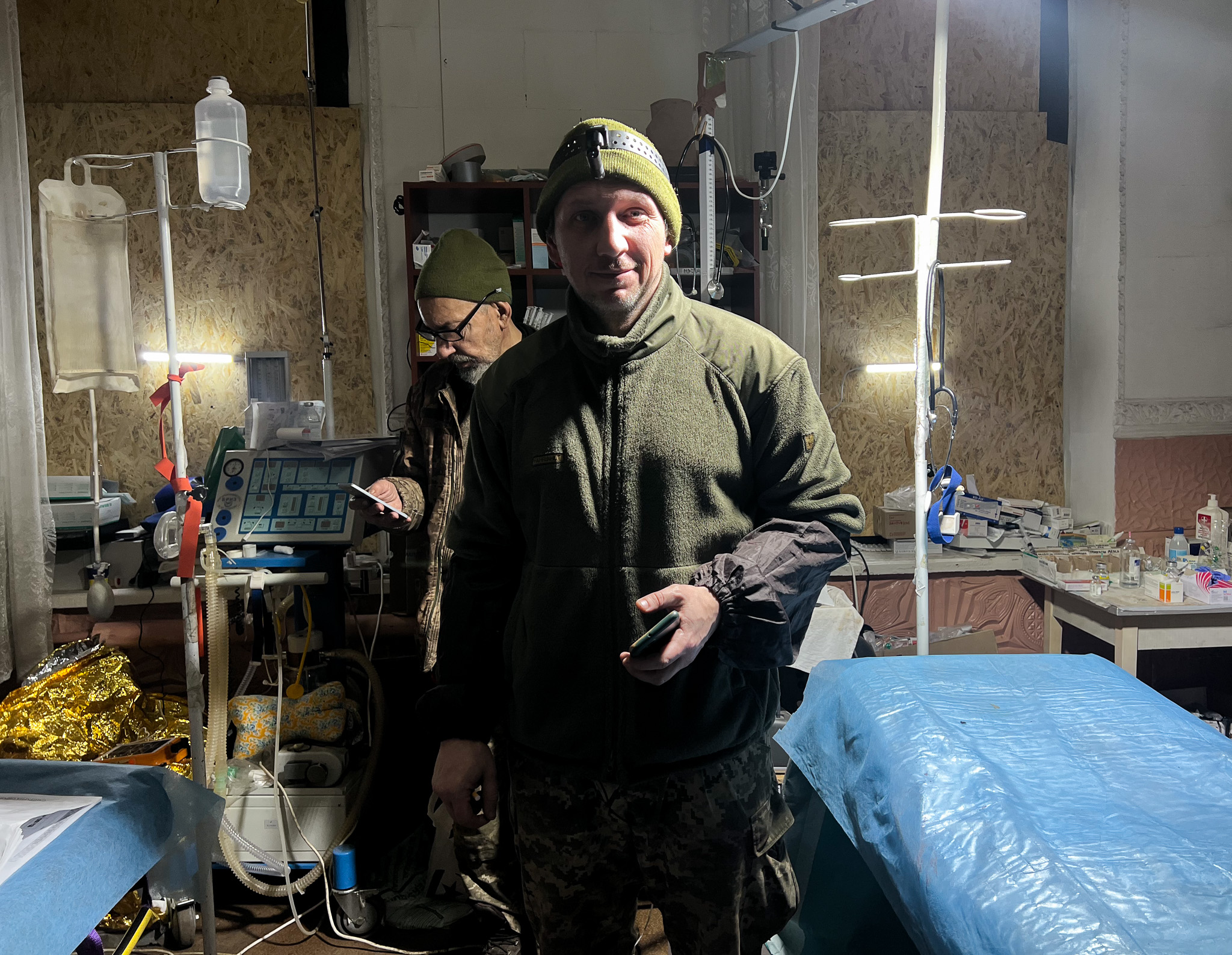 His comrade Serhiy says his vitamin pills are helping him to stay energized.
For Serhiy, who has over 30 years of experience working in an intensive care unit of a maternity hospital and other medical facilities in Kyiv, the hardest part is that sometimes his patients are beyond help.
Sometimes, the wounded aren't brought to the makeshift hospital fast enough. When there is ongoing combat or intense shelling, soldiers can't evacuate their comrades.
Even if the wounded make it to the evacuation point – a designated meeting spot typically 500 meters to 1 kilometer from the front line, combat medics are not always able to get to them in time.
"You see that there is a soldier with serious injury, and you could have helped him, but if they (the combat medics) couldn't bring him to you on time, it's too late to help him," Serhiy said.
"This is the most difficult thing when a person is dying simply because of excessive blood loss," he added. "It's morally very difficult when there are severely wounded (soldiers), and you can't help them."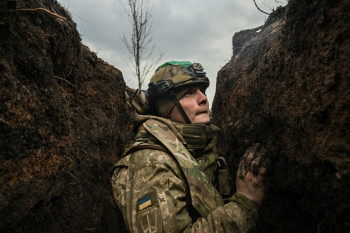 Saving the wounded
No matter how severely wounded the soldiers are, Serhiy tries to be honest with them.
"I'm not used to deceiving people, and I tell the truth," Serhiy said. "Maybe I don't say everything, but I try to be real, and if a person needs surgery, I say, 'you need surgery.' If the (patient's) condition is difficult, I tell them that."
But despite the pain and agony, soldiers usually find a way to remain positive and sometimes even exchange a few jokes, Serhiy said.
Some are scared of doctors or needles.
"It's actually not that rare. A lot of people are just afraid of doctors from childhood… So they are afraid of doctors, but not Russians," Serhiy joked. "It's so funny that we look at each other and just start laughing."
For Serhiy and his team, it's important that the wounded soldiers feel comfortable talking to them and relax a little.
But the atmosphere is completely different when dealing with soldiers who just saw their comrades killed, Serhiy said. They don't crack a smile and are still in shock.
Just before speaking to the Kyiv Independent, Serhiy treated a young soldier whose friends were killed – and he laid on the table staring blankly at the ceiling, covered in a hypothermia blanket.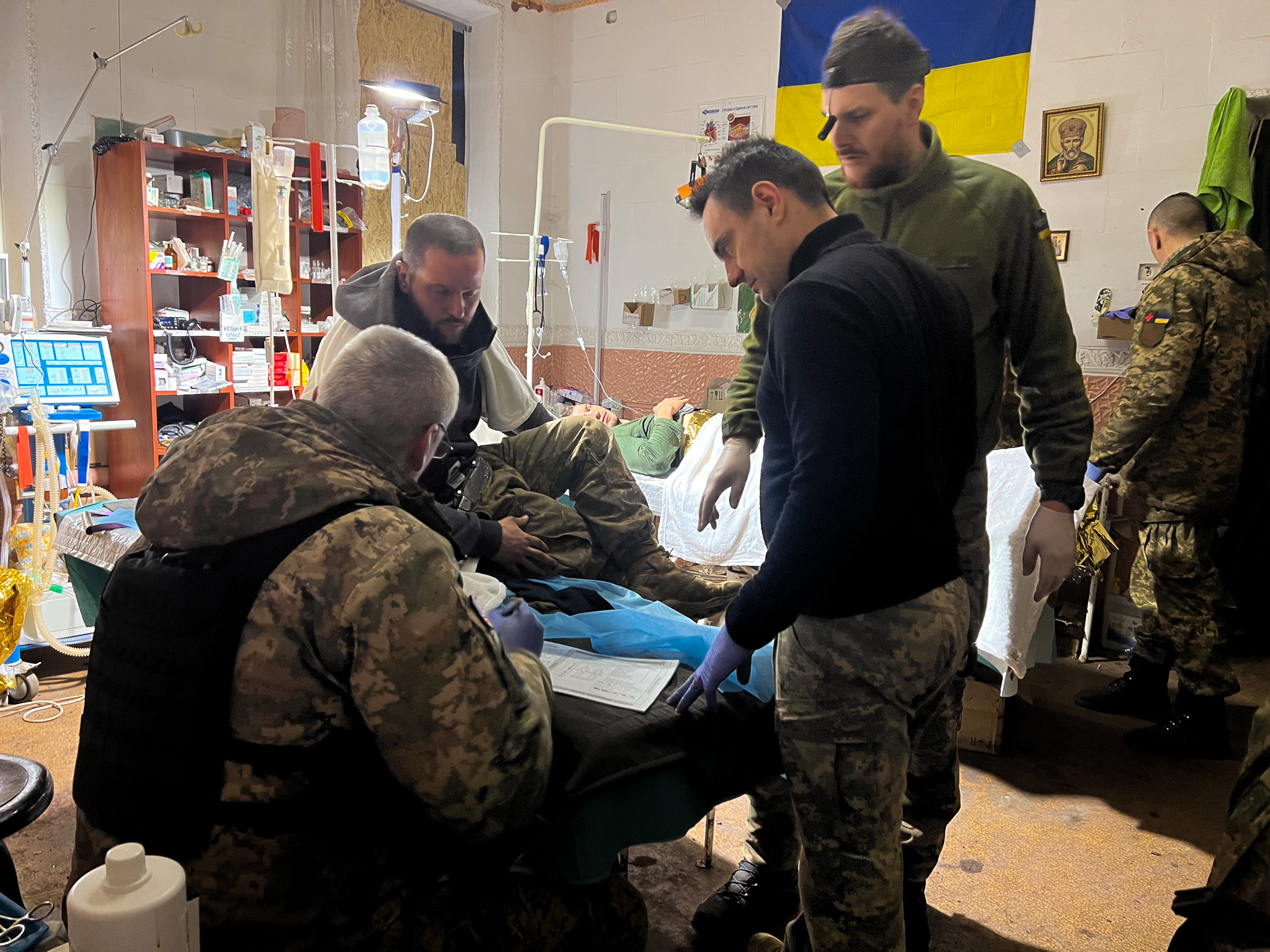 "The guys who don't joke are those whose friends were killed at that moment, and they themselves were injured – but their friends are dead," Serhiy said of the young man and others who suffered a similar fate.
Next to the young man, infantry assault soldier Vitalii was receiving treatment on his left arm.
While waiting for an evacuation vehicle to arrive, Vitalii told the Kyiv Independent that he only felt "anger" towards Russian forces and about the fact that he could no longer fight.
"I need to be evacuated, and my comrades have to stay there and fight," Vitalii said, showing his bandaged arm with a shrapnel wound.
Vitalii said he was hiding in the trenches when the Russians attacked his position with mortars and tanks, and it was his second day of the two-day-long duty on the "zero line" before getting a day of rest.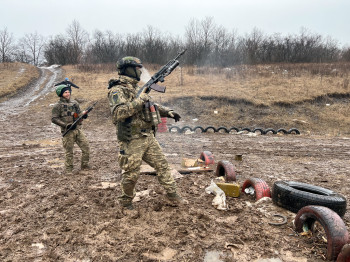 Vitalii, who comes from western Ukraine, said the fighting was especially difficult that day. He explained that the Russians kept attacking throughout the night, not letting him and his comrades sleep. They did everything to hold onto the position they'd been clinging to for six days.
Vitalii, who served since the beginning of the full-scale invasion in 2022, said it felt like abandoning his friends as he followed a doctor's order to go to the central Ukrainian city of Dnipro for treatment.
The Ukrainian Defense Ministry on March 20 acknowledged that Russian forces had made advances in "certain areas" despite suffering heavy casualties.
Shortly after, Yevgeny Prigozhin, the head of Russia's Wagner mercenary group, claimed in a letter addressed to Russian Defense Minister Sergei Shoigu that his forces controlled "70% of Bakhmut."
Neither the Ukrainian nor Russian authorities reacted to Prigozhin's claim by publication time.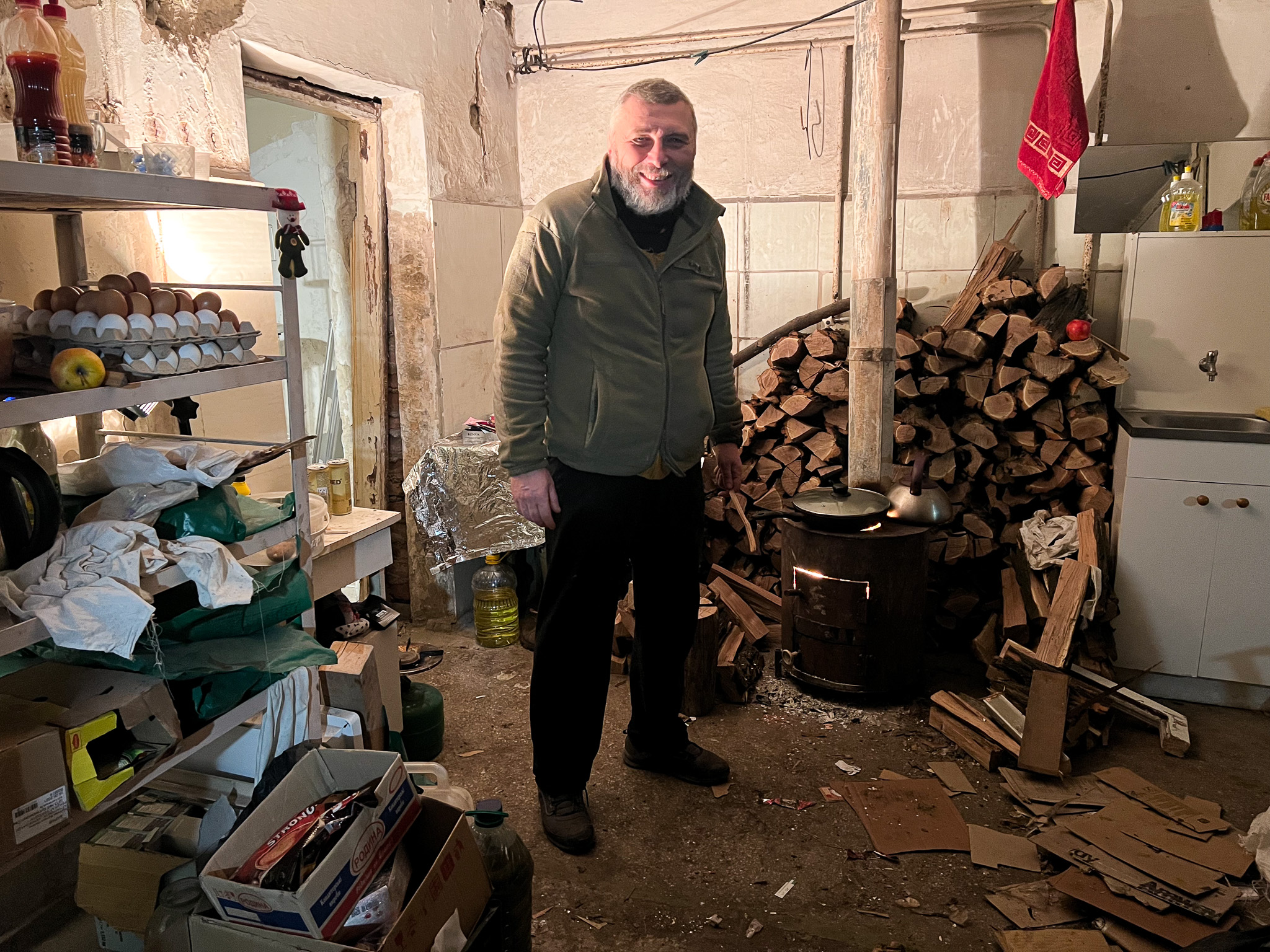 Postponing family life
The platoon from the 5th brigade had come a long way since the first day of the 2022 invasion when it was a lot more disorganized, and many of the combat medics were serving for the first time, Dmytro said.
But more than a year after Russia launched its full-scale invasion, Dmytro, who was also mobilized after Feb. 24, 2022, said he feels that his team is better prepared for hardships ahead.
Even though the team had spent months together, Serhiy said they barely talked about personal things, such as their family, because there was always so much going on. But Serhiy says the medics plan to meet after the war to get to know each other better.
"We write down each other's phone numbers, and we know in our head that after victory, we will meet, talk, and meet each other's wife and children," Serhiy said.
"But it doesn't always work out this way," he added, scrolling through his phone to find the last photo taken with his comrade Maksym from the northeastern city of Sumy.
On that day in February, Maksym, who usually remained in the basement, went outside to evacuate the wounded. He was killed en route to the evacuation point when Russian shelling hit his car.
Serhiy remembers how Maksym told him how eager he was to see his wife and two kids.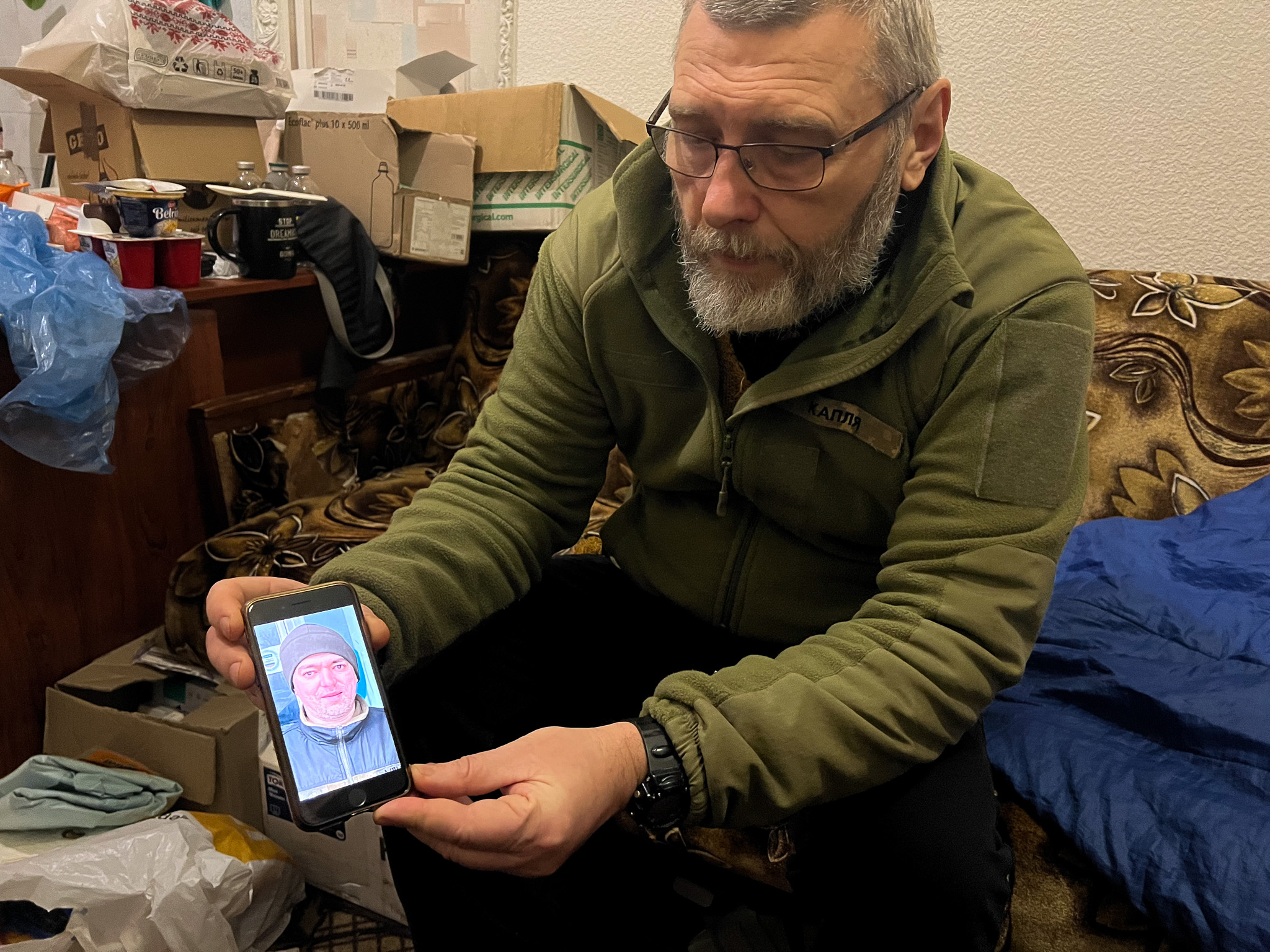 Like with others, Serhiy only remembers that Maksym was in his 50s and not much more because they only had time to talk about their work during their few months together.
Serhiy and Dmytro try to separate their war life from their private life. Dmytro has not seen his 18-year-old daughter and 12-year-old son since evacuating them from Ukraine in February 2022.
But despite the challenges, Serhiy doesn't regret voluntarily joining the army in 2014, when Russia started its war against Ukraine. He said that he did so after understanding that the combat medics he saw on television were a lot less experienced than him but deployed on the front line.
He had served for one year. When Russia launched its full-scale invasion in 2022, he went to the draft office again. He said he felt like it was his only choice.
"I am an extreme person somewhere in my soul," Serhiy said. "When there is a situation that concerns me, my country, it's boring for me to be on the sidelines, it's not fun, and it's bad."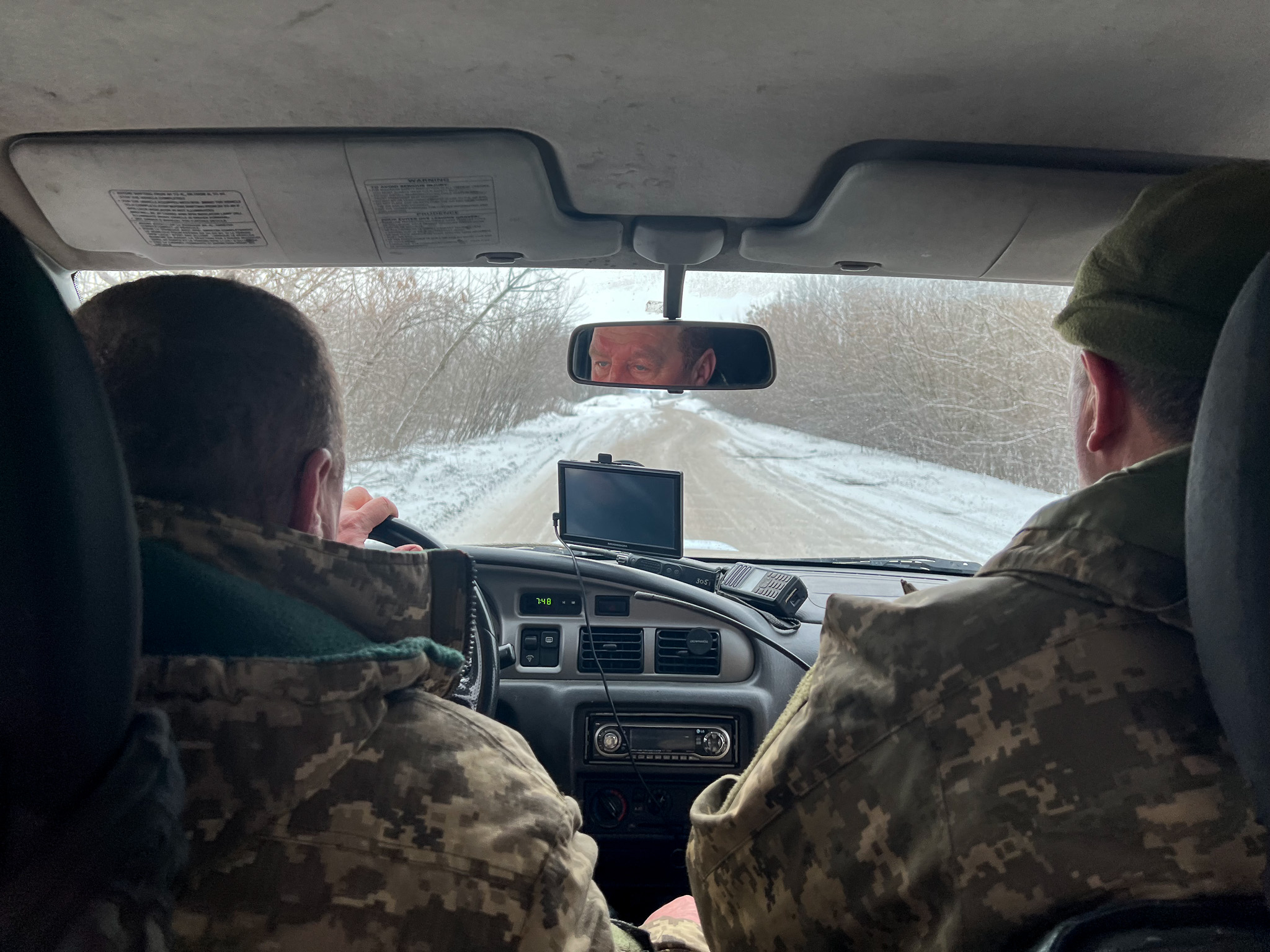 __________________________________________________________________________________________________________________________________________
Note from the author:
Hi, this is Asami Terajima, the author of this article.
Thank you for reading my story till the end. I have spent most of February and March in Donetsk Oblast, spending time with Ukrainian soldiers to get a better grasp of what is happening on the battlefield. Unfortunately, the fighting is extremely brutal. But no matter the danger, I saw how hard combat medics fought to save the wounded soldiers' lives and took care of each other. To help the Kyiv Independent tell more stories of Ukrainian soldiers and continue reporting on the ground, please consider supporting us by becoming our patron.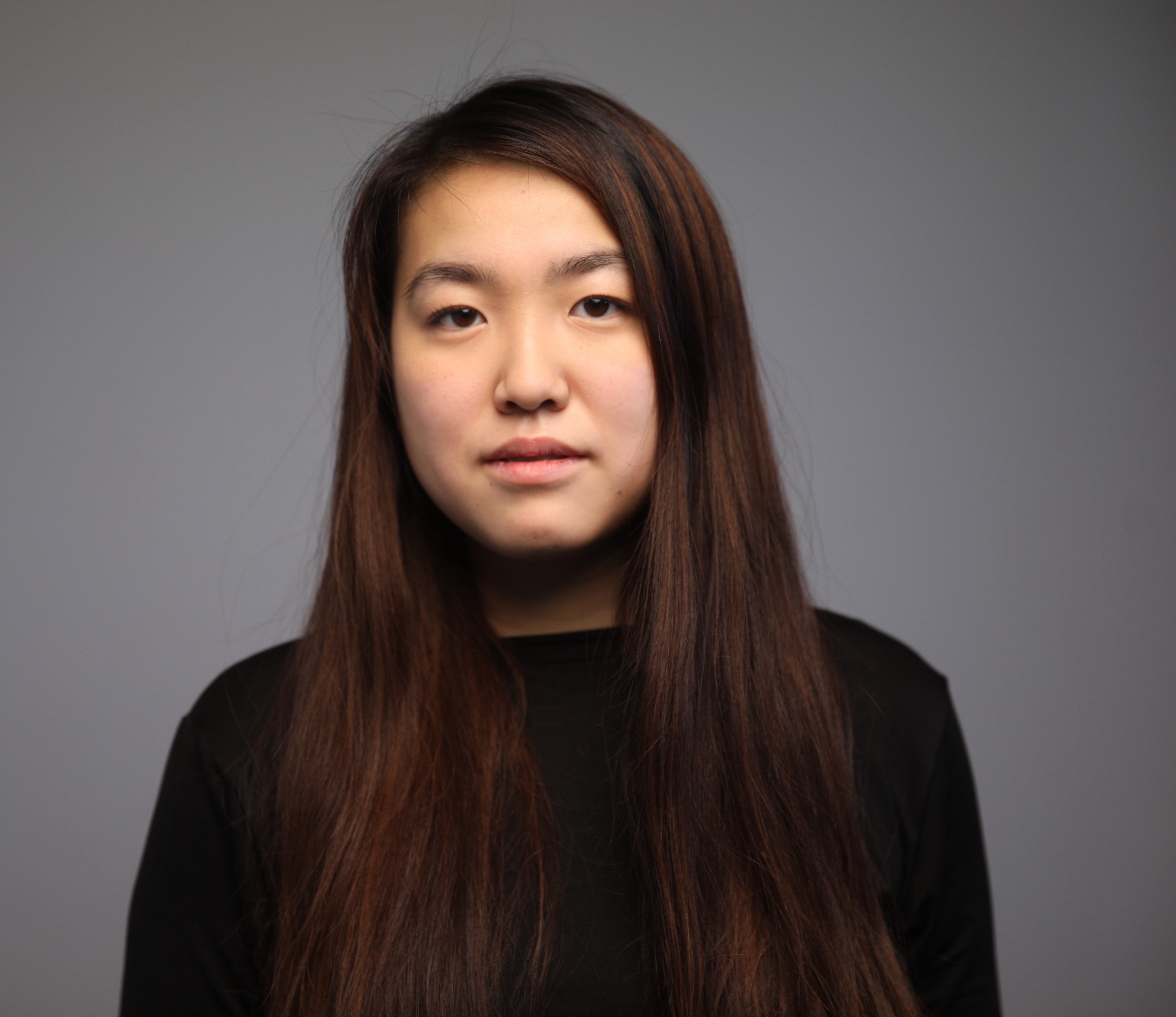 Asami Terajima
Reporter
Asami Terajima is a reporter at the Kyiv Independent. She previously worked as a business reporter for the Kyiv Post focusing on international trade, infrastructure, investment and energy. Originally from Japan, Terajima moved to Ukraine during childhood and completed her bachelor's degree in Business Administration at William Woods University in Missouri, U.S.A. She is the winner of the Thompson Reuters' Kurt Schork Local Reporter Award 2023 and the George Weidenfeld Prize, awarded as part of Germany's Axel Springer Prize for Young Journalists 2023.