This audio is created with AI assistance
Hungarian Prime Minister Viktor Orban and his Slovak counterpart Robert Fico voiced objections to the EU's aid for Ukraine, while most of the bloc's leaders affirmed continued support during the Brussels summit on Oct. 26, Reuters reported.
Orban, "for the time being," rejected the planned 50 billion euros ($53 billion) aid package for Kyiv, and Fico named corruption in Ukraine as a potential challenge to future support, Euroactiv said.
"The one (package) in front of us … that's not going to work. So, for the time being, we will reject that as well, and we will see where we get in December," Orban said. EU leaders are expected to reach consensus on future financing for Ukraine by the last month of 2023.
Fico, the newly appointed head of Slovakia's government, said shortly before he set off for the summit that Bratislava would halt all military aid to Ukraine, focusing only on humanitarian assistance.
He also vowed to promote this view in Brussels, adding that Slovakia will not support future sanctions against Russia without a proper analysis of potential domestic impacts.
Bulgarian Prime Minister Nikolay Denkov commented, however, that neither of the two leaders rejected support for Ukraine outright.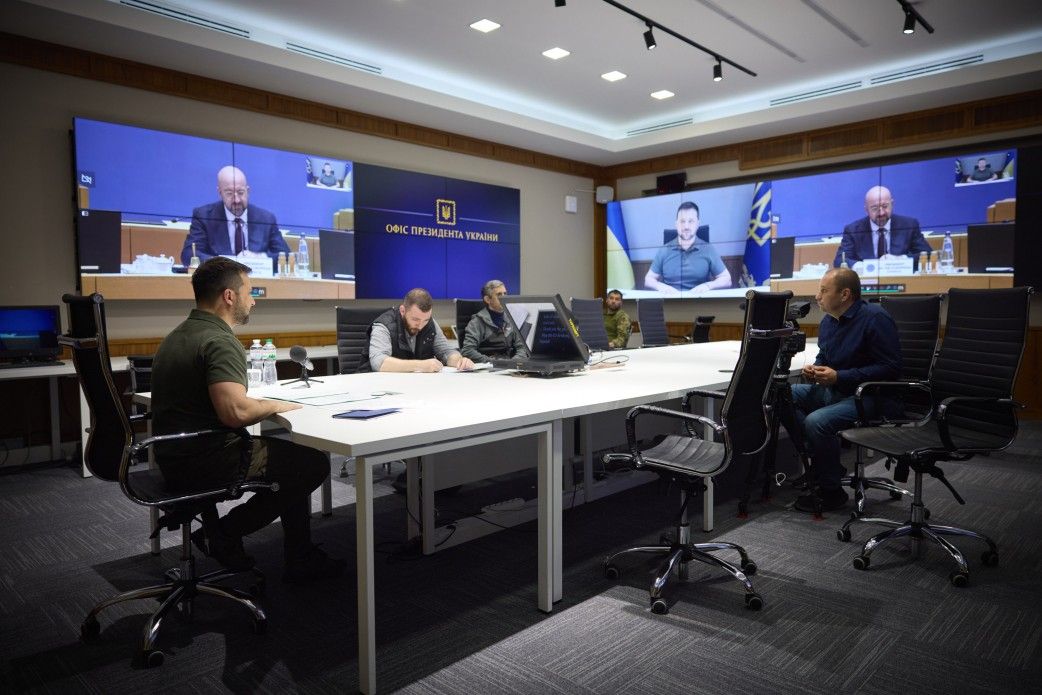 "Neither of them rejected the possibility of providing aid to Ukraine – even in the long term. The question is what types of aid and how it is used, how the European Union can be sure it is used effectively," Denkov said on Oct. 27.
Orban may very well be withholding his approval for the $53 billion package as a bargaining chip. The debate on Ukraine aid comes just as Budapest is trying to unblock billions in funding earmarked for Hungary but frozen by the EU Commission over worries about the country's democratic backsliding.
Fico and Orban's positions earned criticism from among some of their peers. Estonia's Prime Minister Kaja Kallas asked them to consider the consequences of cutting military aid to Ukraine.
"If Russia wins, what's next? Why do they think we will be safe if we don't support Ukraine now?" Kallas said.
EU leaders convened for a two-day summit in Brussels between Oct. 26-27. In spite of the doubts voiced by Budapest and Bratislava, the joint statement of the bloc's chiefs pledged future support for Ukraine's struggle against Russian aggression.
"The European Union will continue to provide strong financial, economic, humanitarian, military, and diplomatic support to Ukraine and its people for as long as it takes," the statement read.