This audio is created with AI assistance
Robert Fico's Direction – Social Democracy (Smer) has secured victory in the latest Slovak
elections with 23% of the vote.
Ex-Prime Minister Fico, who expressed dissatisfaction with his country's support of
neighboring Ukraine, has an open road to a third stint as the country's prime minister. Yet,
despite winning the elections on an openly anti-Ukrainian platform, little will change for Kyiv.
If Fico becomes prime minister, heading a likely euro-skeptic coalition, little will be done to
change Slovak's foreign policy, with the emphasis being placed on domestic issues and
political opponents back home.
Since Russia launched its full-scale invasion of Ukraine, Slovakia emerged as one of Kyiv's
staunchest supporters.
A country of 5.5 million people with a less-than-average economic output may not match the financial and military contributions of global or regional powerhouses like the U.S. and the U.K., but it is still undeniable that the nation has been punching above its weight.
Slovakia has offered refuge to nearly 200,000 Ukrainians, is an unflinching supporter of
economic sanctions against Russia, and has made substantial military contributions in both
practical and symbolic terms.
During the early stages of the war, when many countries hesitated due to the fear of
"escalation," Slovakia provided Ukraine with a vital S-300 air defense system. Subsequently, by donating its remaining MiG-29 supersonic fighter jets, Slovakia set a precedent for others to increase the supply of heavier weaponry to Ukraine.
However, the country's strong pro-Ukrainian stance may soon see its end.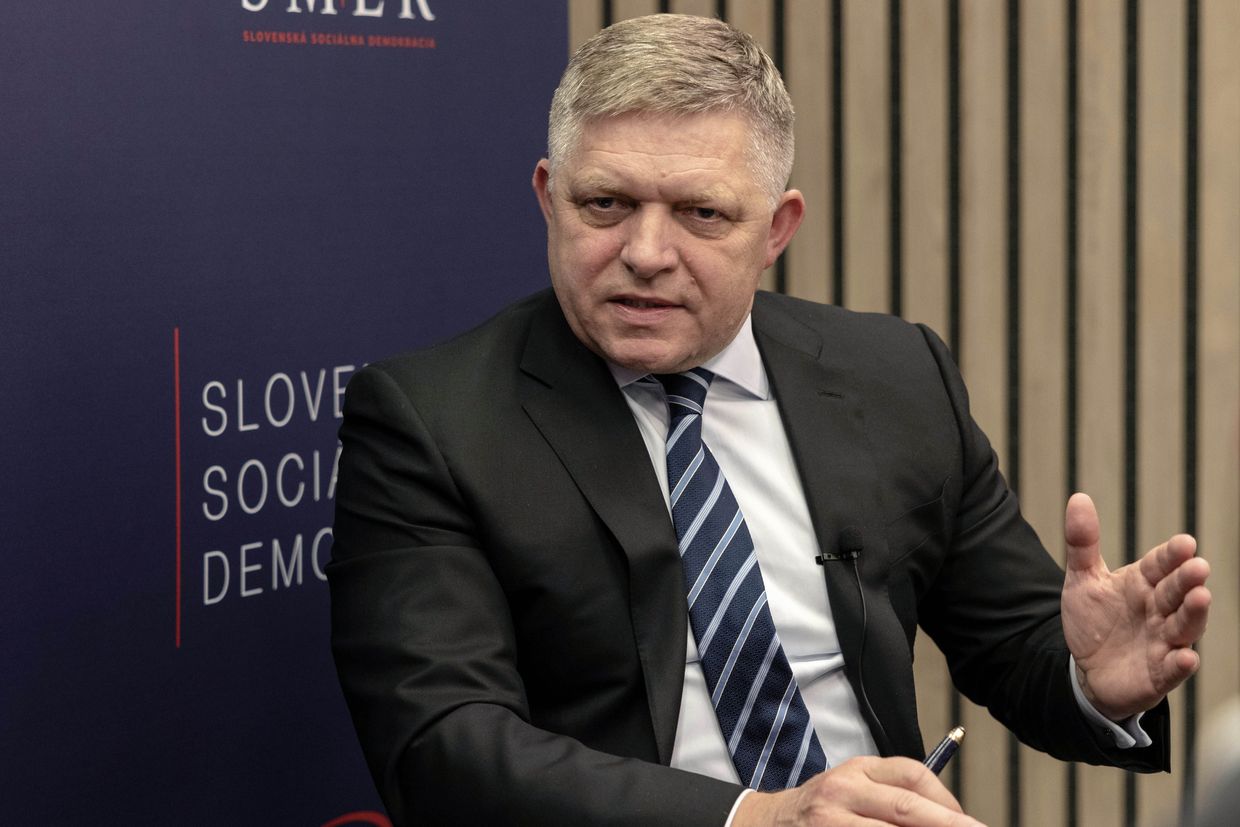 On Sept. 30, Slovakia held a snap parliamentary election that saw the Euro-skeptic parties
take the upper hand over the previously ruling Ukraine-friendly coalition.
The snap election was called after the collapse of the previous government in mid-December
as a result of a series of external and internal troubles and political mismanagement by the
overwhelmingly unpopular government led by the populist but pro-Western Ordinary People and Independent Personalities (OLaNO) party.
The governing OLaNO party received only 9% of the vote, which is set to transform into 16
seats in the 150-seated parliament.
The Euro-skeptic Smer is set to receive 42 seats, the runner-up Progressive Slovakia, a
liberal party led by Vice President of the European Parliament Michal Šimečka, secured 18%
or 32 seats, while the kingmaker Hlas (Voice) party, led by former Prime Minister Peter
Pellegrini, received under 15% of the vote or 27 seats.
The pro-European conservative Christian Democratic Movement received 6.8% or 12 seats,
the liberal Freedom and Solidarity (SASKA) party received 6.3% or 11 seats, and the far-right
Slovak National Party gained 10 seats.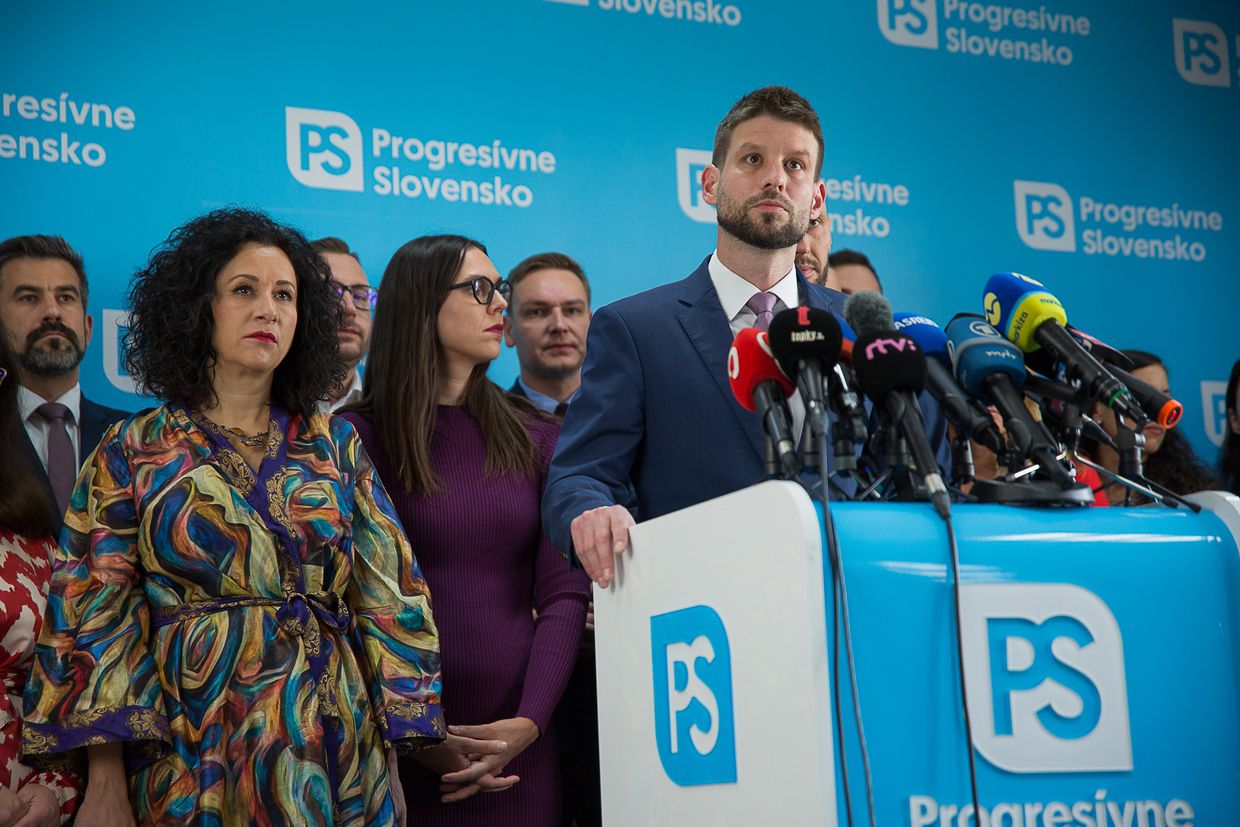 The two camps that competed for the voter's attention could have hardly been different.
Fico, a 60-year-old three-time former prime minister, led a socially conservative, nominally eurosocialist, but in reality populist, euro-skeptic, and pro-Russian party with far-right overtones.
Fico's governments were marked by notorious corruption, and a number of his former
officials were convicted of misusing public funds and obstructing justice. His return is thus
viewed also as an attempt to overturn court decisions and seek revenge on those who
instigated them.
In contrast, Šimečka, 39, has been the face of a progressive-liberal, centrist, strongly pro-
European, pro-Western camp, pledging unwavering support for Ukraine.
Now, all attention is on Hlas, which split from Smer three years ago.
Pellegrini was once a strong contender for the prime minister's post, and while this is now a
very distant possibility, no government can be formed without his party's support.
After the election, Pellegrini didn't show support for any of the two camps despite being
ideologically closer to Fico's Smer.
The most likely coallition of Smer, Hlas and the Slovak National Party together would have a narrow majority of 77 seats.
Now, for Fico, the question is whether he will make good on his promise not only to curb certain civic liberties pertaining mostly to NGOs, return to his practice of obstructing justice,
exact revenge upon his enemies, but also to prevent any further assistance to Ukraine,
political, economic and military.
Concerns are real. It is actually safe to say that Fico personally despises Ukraine as a country, and it is no overstatement to say he hates its political leadership.
He makes no qualms about it, calling Ukrainian politicians liars, disseminating Moscow propaganda concerning Ukrainian "Nazis," repeating outlandish claims about Kyiv's perpetrated "genocide" in the Donbas, claiming that it is impossible for nuclear power to lose a conventional war and promising not to provide Ukraine "a single bullet."
However, there are certain rather strong counter-arguments that Fico will be able to change
Slovak foreign alignments.
First, Slovakia has already provided Ukraine with most of its military materiel, which it could possibly spare.
Second, even if Smer leads the country, it will be either politically or
financially reliant on both domestic and foreign partners.
Third, for all the talk Fico has about "ineffective" sanctions and his preference to return to
business as usual, including reinstating Russia as a major gas and oil supplier, this will not be a matter of domestic decision and will be decided in Brussels, not in Bratislava.
Slovakia has diversified its sources of gas and will likely do the same for oil, and any significant changes in these areas would necessitate agreement with European partners.
Similar considerations apply to the import of grain. While Slovakia was one of the countries
to prolong the ban on the import of Ukrainian wheat without EU consent, a common solution to overcome this obstacle is already in the works.
Nine days before the election, Kyiv and Bratislava agreed on a licensing system to replace the unilateral agricultural ban.
The main question thus is: will Fico be willing to take part in these solutions, or will he disrupt them?
There is some indication from his past. He always claimed to oppose Brussels, much less Washington, however, he has shown pragmatism in the past.
In the wake of the 2006 election, he pledged to withdraw Slovak troops from Iraq, which he truly did – and deployed much more troops in Afghanistan. Needless to say, for Western allies, this was the most convenient way to fulfill promises without straining partnerships.
Throughout Fico's career, we have seen tens of such compromises, not least the one when he personally helped to reverse gas flow from Slovakia to Ukraine in 2014 after Russia occupied Ukraine's coal-rich parts of Donetsk and Luhansk oblasts.
Fico is a domestic political powermonger rather than a cultural campaigner like Hungarian Prime Minister Viktor Orban, with whom he is often compared.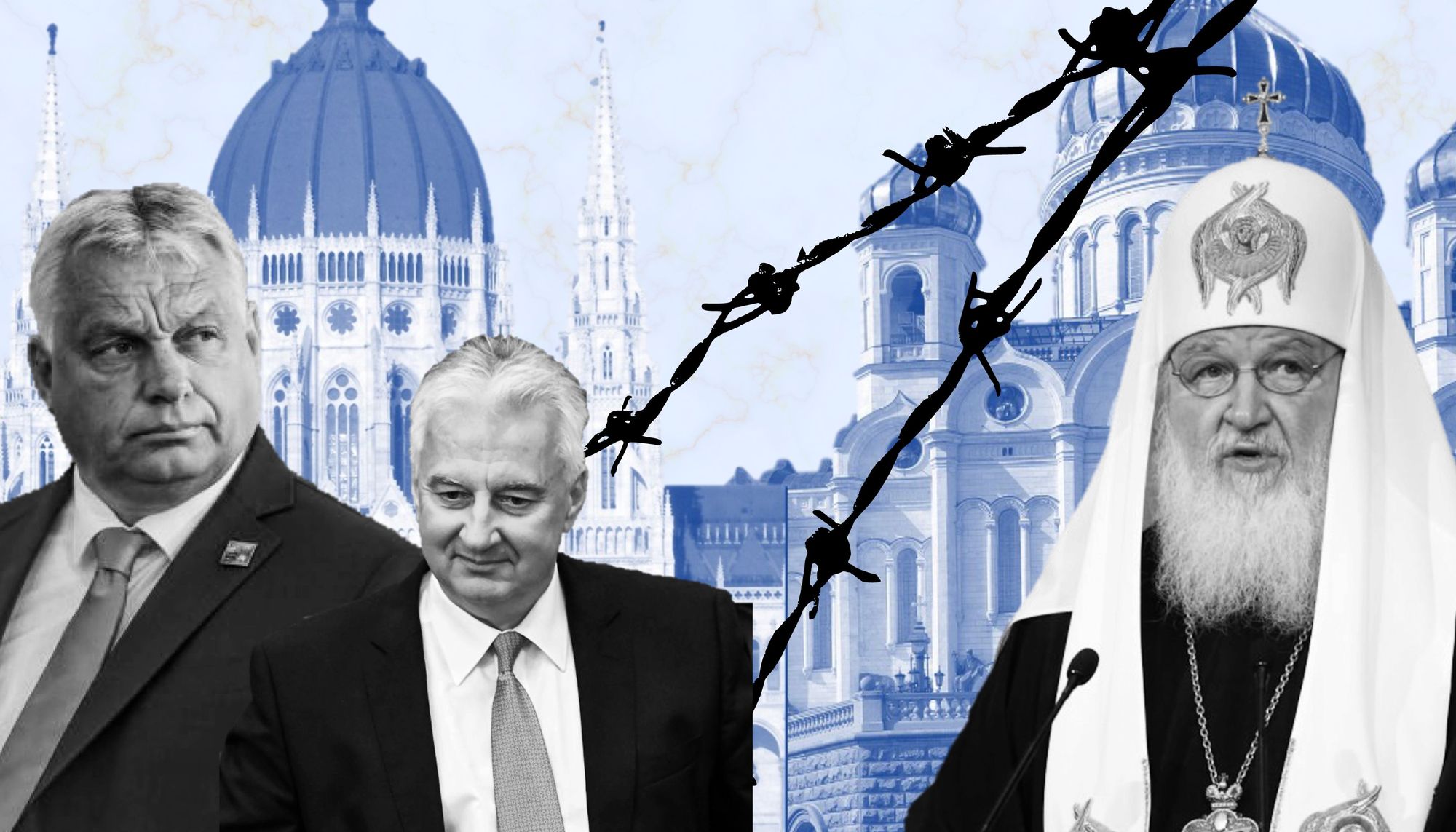 Does he wish to settle the score with his domestic opponents? Sure he does. Is he willing to stretch himself to harm Ukraine against the Western consensus? Most likely not.
All of the above means that in case Fico's Smer actually forms a government, he will have a lot to do domestically and not much political capital to spare on anti-Ukrainian affairs.
True, he will do absolutely nothing to promote the Ukrainian cause, will continue to talk about Ukraine in the most despicable terms, and call for "peace," by which he means to succumb to Russian demands.
But will he have the power and will to exert himself and to make a tiny and financially dependent Slovakia a game changer for Ukraine's struggle to maintain its independence and regain occupied territories?
Not so much.