This audio is created with AI assistance
In the occupied Crimean Peninsula, an unyielding spirit endures despite years of unremitting repression exerted by Russia upon Ukrainian citizens, particularly the Crimean Tatar population. Here, a determined force of Ukrainian partisans meticulously prepares for an armed uprising, waging a war largely in the shadows.
The resilience of Ukrainian partisans signifies an important shift: Crimean inhabitants are casting off their Russian-imposed fear, as they anticipate being liberated by Ukrainian armed forces in the near future.
Amidst continued Russian attempts to strengthen their defenses across Crimea, the flame of resistance against Russian occupation refuses to be extinguished. Ukrainian partisans make careful preparations to regain control of government buildings and military installations once Ukrainian forces reach Crimea's administrative borders.
Their actions attest to their readiness, from damaging railway lines, which Russia uses to transport military supplies, to covert displays of defiance and gathering critical intelligence for the Ukrainian army to strike Russian positions.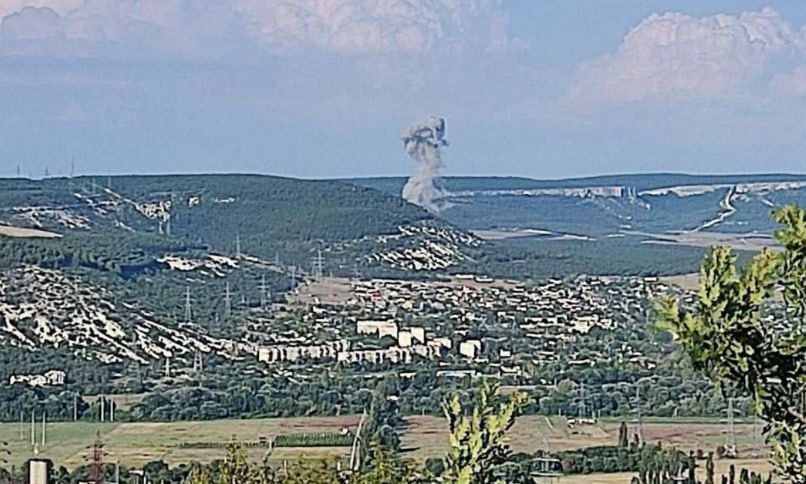 The Ukrainian National Resistance Center, created by the Ukrainian special forces, takes a leading role in organizing, training, and expanding these resistance movements. It provides guides on operating drones, capturing enemy tanks, and creating improvised weapons, all contributing to the continued liberation efforts.
Crimean partisans create havoc for Russian operations through various daring and disruptive actions. These include bombings, arson, and sabotage, specifically targeting infrastructure like rail networks and Russian military assets. There are often reported acts of sabotage inside Crimea by unknown actors.
For example, in December 2022, Russia's Defense Ministry blamed saboteurs for explosions at a military warehouse in northern Crimea. In July 2023, Ukrainian intelligence reported that the explosions at ammunition warehouses near Sevastopol were caused by sabotage. The majority of these efforts are likely coordinated efforts with Ukrainian special forces, contributing significantly to their tactical disruptions.
One of the primary partisan groups is ATESH, which translates to "fire" in Crimean Tatar. Based on its Telegram channel, the organization's primary mission is to dismantle the Russian army. Crimean Tatars account for 13% of the Crimean Peninsula's population, but 85% of political arrests and illegal searches were targeted against them by the Russian authorities. The frequency of confrontations between the pro-Ukrainian population and the occupational forces is on the rise.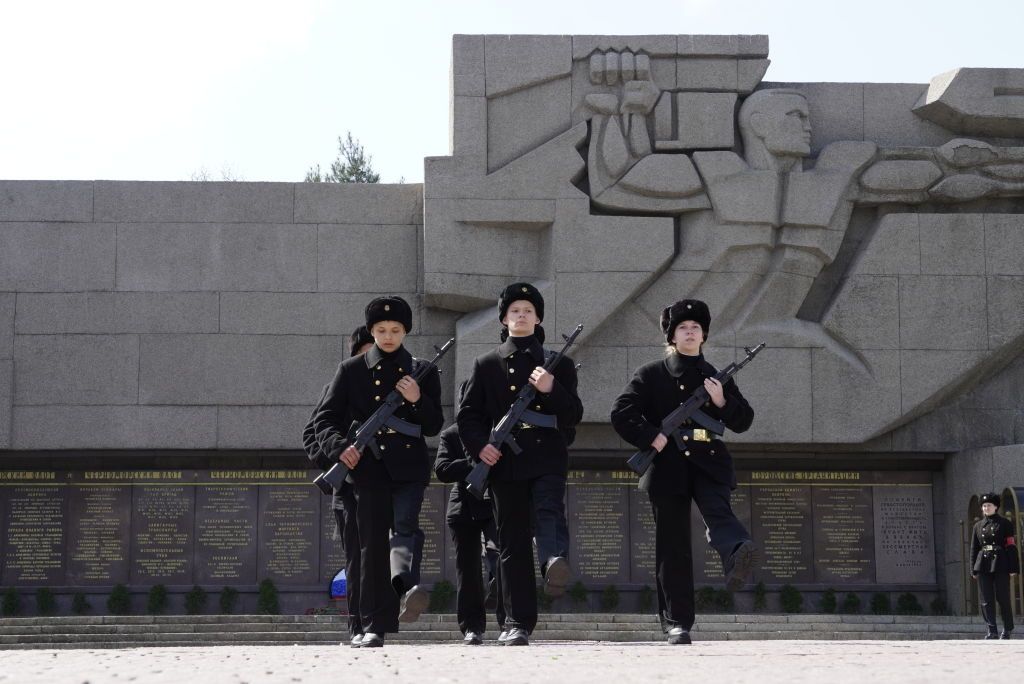 Many in the Tatar population would take up arms if the Ukrainian army was approaching Crimea, according to Mustafa Dzemilev, one of the primary leaders of the Crimean Tatar community.
ATESH's public feats include setting a Russian military base ablaze in Sovietskyi and killing 30 Russian soldiers in the hospitals of Simferopol, among many others.
Despite such publicity, secrecy ultimately determines the effectiveness of partisan actions, creating a sense of paranoia among Russian occupiers. The group claimed that over 4,000 Russian soldiers have already enrolled in an online course on how to "survive the war" by destroying their own equipment.
Adding another layer to this unsettling environment is the work of the Yellow Ribbon organizers. Comprising about 2,000 individuals in Crimea, they counter Russian propaganda by defacing posters and other occupation symbols with yellow paint. The group opted for non-violent methods of resistance because they believe that in this way they can unite more people.
Yellow Ribbon partisans believe that such acts of defiance cause psychological stress among the Russian soldiers and their collaborators. Their disruptive actions echo across the digital sphere.
As one anonymous Yellow Ribbon coordinator told NV.UA, "When he opens Telegram, when he opens online publications, YouTube, and sees everywhere the Yellow Ribbon, or some other actions of the Ukrainian resistance forces, he understands he doesn't belong here."
The Crimean Combat Seagulls, another partisan group, reportedly has over 1,000 members. It is a constant physical thorn in the side of Russian occupiers in Crimea, claiming responsibility for numerous acts of defiance, including arson attacks on Russian military vehicles and bombings on their military sites.
The partisans play a crucial role in the fight against the Russian occupiers. Their work in disrupting enemy logistics, gathering intelligence, and engaging in psychological warfare is integral to supporting Ukrainian military units. According to Ukraine's military intelligence, pro-Ukrainian residents have been conducting "systematic" attacks on Russian military bases in occupied Crimea using Molotov cocktails.
This resistance comes at great personal risk to partisans, as the peninsula is teeming with Russian intelligence and law enforcement agencies, revealing Russia's genuine fear of the movement. Russia is also resorting to mass detentions and violence to target individuals they consider "suspicious" and potentially involved in partisan activities. 
The impending engagement of Crimea's partisans promises to further disrupt enemy operations to prepare the groundwork for Ukraine to liberate Crimea. This was evident even in Kherson, as the activity of partisans was critical to their liberation.
In response to these successful actions, Russia has increased efforts to identify Ukrainian underground members through random checks of passports and personal phones. The Russian occupational authorities have had to install over 150 new security cameras mainly along the railroads to protect against sabotage.
This also causes Russia to tie up resources in Crimea rather than deploying them to the front line. Crimean partisans even claimed they made an arrangement with a police chief, who offered them access to his arsenal when necessary, with the promise of putting in a good word on his behalf when the Ukrainian authorities return.
A student living on the occupied peninsula was fined 50,000 and 60,000 rubles ($546 and $655) for expressing support to Ukrainian President Volodymyr Zelensky on TikTok. Similarly, another man received a fine for discrediting the Russian Armed Forces simply for sharing the Ukrainian flag on his Instagram. The Russian occupiers closely monitor even the smallest acts of resistance, aware that many locals are eager to rise and overthrow the occupying force.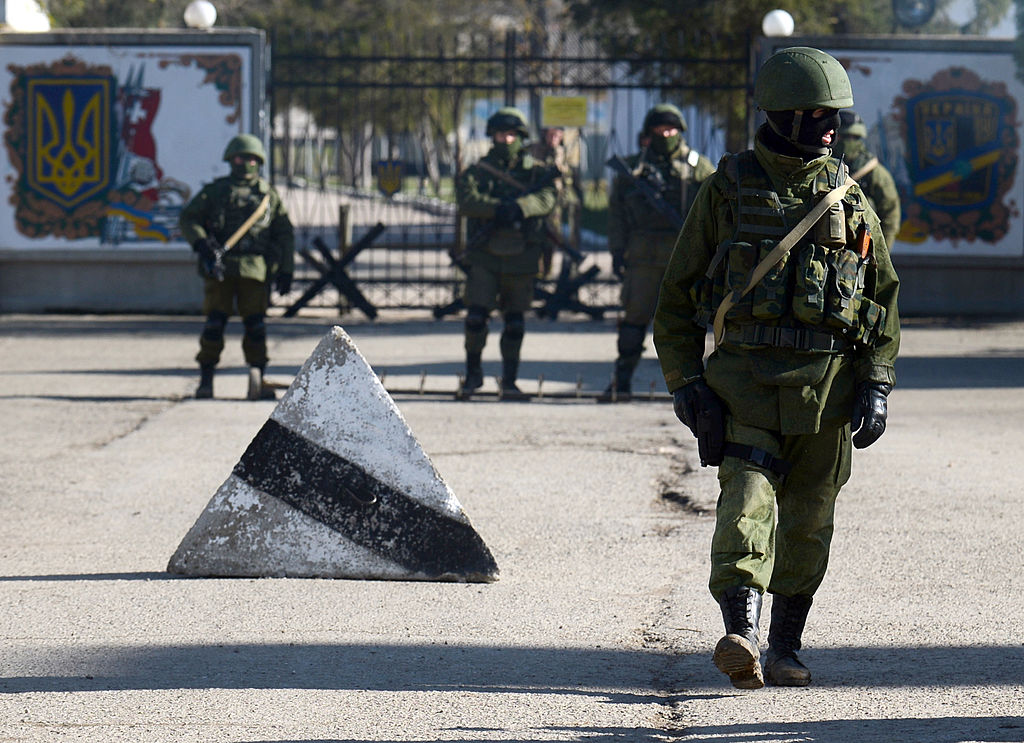 In anticipation of an imminent Ukrainian operation, strict measures have been enforced by the occupying forces, such as banning recreational activities along the coast and disrupting mobile internet services to prevent locals from passing information to Ukrainian intelligence when Russian convoys are on the move.
Russian occupiers are digging trenches for many miles to prepare for trench warfare and families of military personnel are being secretly evacuated. Russia is also fortifying the region by mining a chemical factory in the northern town of Armiansk, to create a man-made disaster as a defense mechanism, much like what the Russians previously did by blowing up the Kakhovka Dam.
As the Ukrainian counteroffensive gradually progresses toward Crimea, the resistance movement within the occupied peninsula will only amplify. The involvement of Crimea's partisans in the resistance movement will play a crucial role in facilitating Ukraine's victorious liberation of the peninsula.
Today Crimea remains a territory of fear, but soon, like the rest of Ukraine, Crimea will be a territory of freedom once again.
Editor's Note: The opinions expressed in the op-ed section are those of the authors and do not purport to reflect the views of the Kyiv Independent.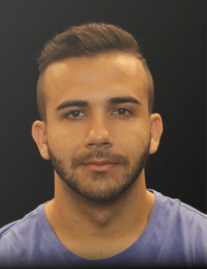 David Kirichenko
David Kirichenko is a freelance journalist covering Eastern Europe. He can be found on the social media platform X @DVKirichenko.