This audio is created with AI assistance
Editor's Note: This is issue 99 of Ukrainian State-Owned Enterprises Weekly, covering events from July 29 – August 11, 2023. The Kyiv Independent is reposting it with permission.
Ukrainian SOE Weekly is an independent weekly digest based on a compilation of the most important news related to state-owned enterprises (SOEs) and state-owned banks in Ukraine. This publication was produced with the financial support of the European Union within the project "Supporting Ukraine in rebuilding and recovery" implemented by the KSE Institute. The contents of this publication are the sole responsibility of the editorial team of the Ukrainian SOE Weekly and do not necessarily reflect the views of the European Union.
Corporate governance of SOEs
The OECD Secretariat to assess a key draft law regarding the corporate governance of SOEs. On Aug. 10, lawmaker Dmytro Natalukha of President Volodymyr Zelensky's ruling Servant of the People Party and chair of the Economic Development Committee of the Verkhovna Rada, announced that the Organization for Economic Cooperation and Development (OECD) Secretariat will offer its opinion on Draft Law No. 5593-d.
This would clear the way for a second reading of the bill in parliament.
Draft Law No. 5593-d is aimed at significantly improving corporate governance of SOEs. Its current wording is not yet in full compliance with the OECD Guidelines on Corporate Governance of SOEs and needs improvement.
Oleksandr Lysenko, a member of the SOE Weekly team, has been formally asked by the Economic Development Committee of the Verkhovna Rada to assist it in the development of improvements for Draft Law 5593-d.
Natalukha highlighted that reforming the corporate governance of SOEs is a foremost priority and a commitment of Ukraine to the international community. He also added that the Committee is dedicated to aligning the final version of Draft Law No. 5593-d with best international practices.
According to Natalukha, the Committee officially reached out to the OECD on 12 July, formally requesting an assessment of this draft law. According to him, the OECD Secretariat is expected to deliver such an assessment by Sept. 8.
Natalukha also said that last week, Group of Seven (G7) ambassadors in Ukraine sent the authorities a joint letter urging for this reform. He expressed gratitude for their support and underscored that the Economic Development Committee has already worked on the draft law for a long time and actively engaged with international partners and experts to refine it.
In SOE Weekly (Issue 82), we reported that the IMF's current program requires that Ukraine adopt a law that brings Ukraine's corporate governance framework in line with the OECD Guidelines on Corporate Governance of SOEs.
Draft Law No. 5593-d is supposed to strengthen the accountability and broaden the powers of supervisory boards so they have the ultimate authority to appoint and dismiss CEOs, among other things. According to the IMF program, the law must be adopted by October 2023.
In Issue 36, we reported that the Verkhovna Rada, Ukraine's parliament, approved this bill in the first reading on July 15, 2021.
Former Antonov СEO, whose negligence led to destruction of the Mriya aircraft, will be tried. On July 28, the Security Service of Ukraine (SBU) reported that prosecutors of the Prosecutor General's Office (PGO) had indicted him for negligence.
As we wrote in Issue 78, Serhiy Bychkov was the CEO in question at the time.
According to the PGO, the ex-CEO improperly performed his duties to ensure the safety of property. As a result, the AN-225 Mriya transport aircraft was not transported from the danger zone – the Antonov airfield in Hostomel – in a timely manner, before the start of Russia's full-scale invasion of Ukraine.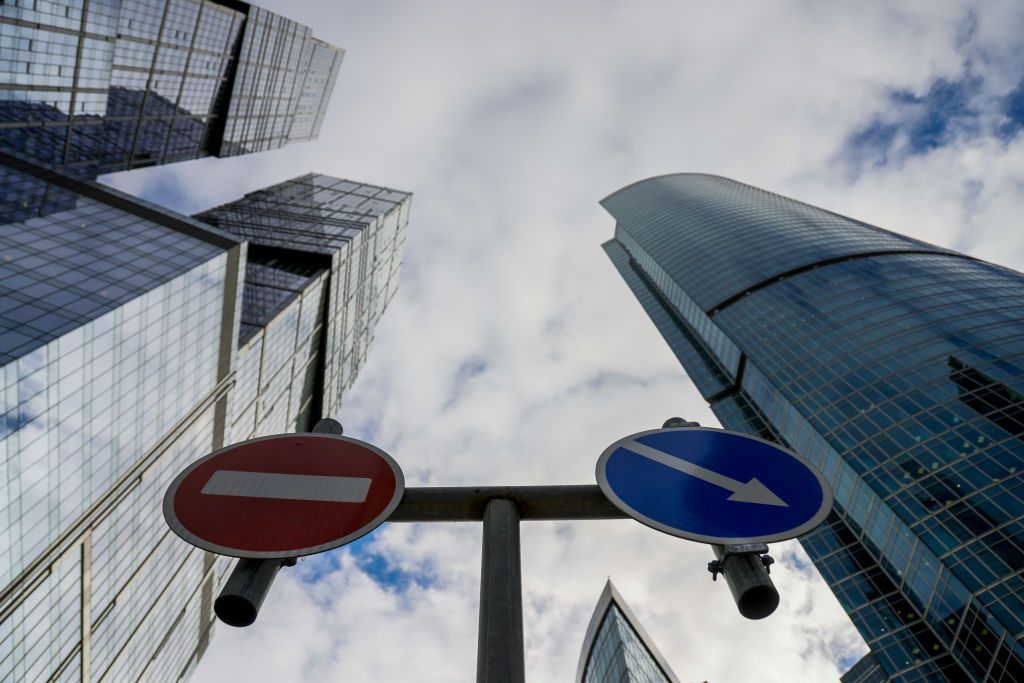 As a result of shelling by Russian troops, the aircraft was destroyed, a loss of Hr 8.5 billion ($229.5 million).
The SBU and PGO said that the suspect was already in custody.
In SOE Weekly (Issue 78), we wrote that the SBU charged Bychkov with obstructing the Armed Forces of Ukraine. In Issue 82, we reported that he was charged with negligence that allegedly caused the destruction of the world-famous AN-225 Mriya.
Ukreximbank's supervisory board gets a new state representative. On Aug. 4 2023, the Cabinet of Ministers appointed Oleksandr Bevz as a state representative to Ukreximbank's supervisory board, nominated by the Verkhovna Rada's Committee on Finance, Taxation, and Customs Policy.
Oleksandr Bevz was the Director of the Licensing Department of the National Bank of Ukraine (NBU) in 2017-2021. In June 2021, Bevz and his subordinates filed their resignations. See more in SOE Weekly's Issue 34.
Currently, he is the project manager of the working group on international security guarantees for Ukraine, which was established by the president's office in May 2022. In addition, Bevz has worked as a non-staff adviser to the head of the president's office since March 2023.
Bevz will replace Yuriy Terentyev, who had been a Rada-nominated member of the supervisory board since December 2020 and whose powers were terminated on Aug. 4.
In addition, the cabinet reappointed state representatives Viktoriya Strakhova (nominated by the president) and Yuriy Butsa (nominated by the cabinet) for a second term. Strakhova has been a member of Ukreximbank's supervisory board since July 2019, and Butsa since May 2019.
In SOE Weekly (Issue 90), we reported that the cabinet appointed new independent members to Ukreximbank's supervisory board. (See more about independent members in Issue 90.)
High Anti-Corruption Court extends Kobolyev's pre-trial detention for another two months. The Specialized Anti-Corruption Prosecutor's Office (SAPO) reported that, on Aug. 9, the High Anti-Corruption Court (HACC) made a decision to extend the Hr 229 million ($6.2 million) bail for another two months and left procedural obligations, including pre-trial restrictions, of the former Naftogaz CEO Andriy Kobolyev unchanged.
Kobolyev also wrote on his Facebook page that the HACC refused to broadcast the hearing due to "no requests from the press." He also said that the prosecution did not present the results of interrogations of independent members of Naftogaz's supervisory board. According to him, no "reasonable explanation" for this fact was provided.
In SOE Weekly (Issue 84), we reported that on April 17, the HACC issued a two-month extension on a ruling concerning Kobolyev, including pre-trial restrictions. Among other things, Kobolyev must continue to submit to wearing an electronic monitoring device.
As we reported earlier, on Jan. 19, NABU and SAPO charged Kobolyev with illegally awarding himself a bonus of Hr 229 million ($6.2 million) for Naftogaz's victory against Russia's Gazprom in Stockholm's court of arbitration in 2018.
For an extended background on the Kobolyev case, see SOE Weekly's Issues 71, 72, 73, 77, 78, 79, 83, 84, 88, and 91.
For a detailed analysis of this case from a corporate governance perspective, see series of columns by SOE Weekly team members Andriy Boytsun, Oleksandr Lysenko, and Dmytro Yablonovskyy: "Are Kobolyev's bonuses a threat to corporate governance reform?"Part 1, Part 2, Part 3, Part 4, and Part 5.
Energy sector
European traders start storing gas in Ukrainian underground storage facilities. On Aug. 8 2023, Reuters reported that European gas traders had begun storing natural gas in Ukrainian underground storage facilities to take advantage of lower prices and available capacity there, in spite of the risks.
According to the media outlet, the European Union (EU) is expected to fill its own storage facilities to 90% capacity by November 2023. According to the transparency platform GIE, EU countries' gas storage facilities were 87% full on Aug. 7.
Traders said there was commercial logic to storing gas in Ukraine to take advantage of cheaper prices now versus for future delivery, Reuters added.
The Czech EPH group said that its decision to use Ukrainian storage facilities was also a sign of confidence in the country.
Slovakia's state-owned SPP, which supplies most of the Slovak market with gas, some of it Russian, said it was looking at the possibility of using Ukrainian storage, as its own is already 90% full.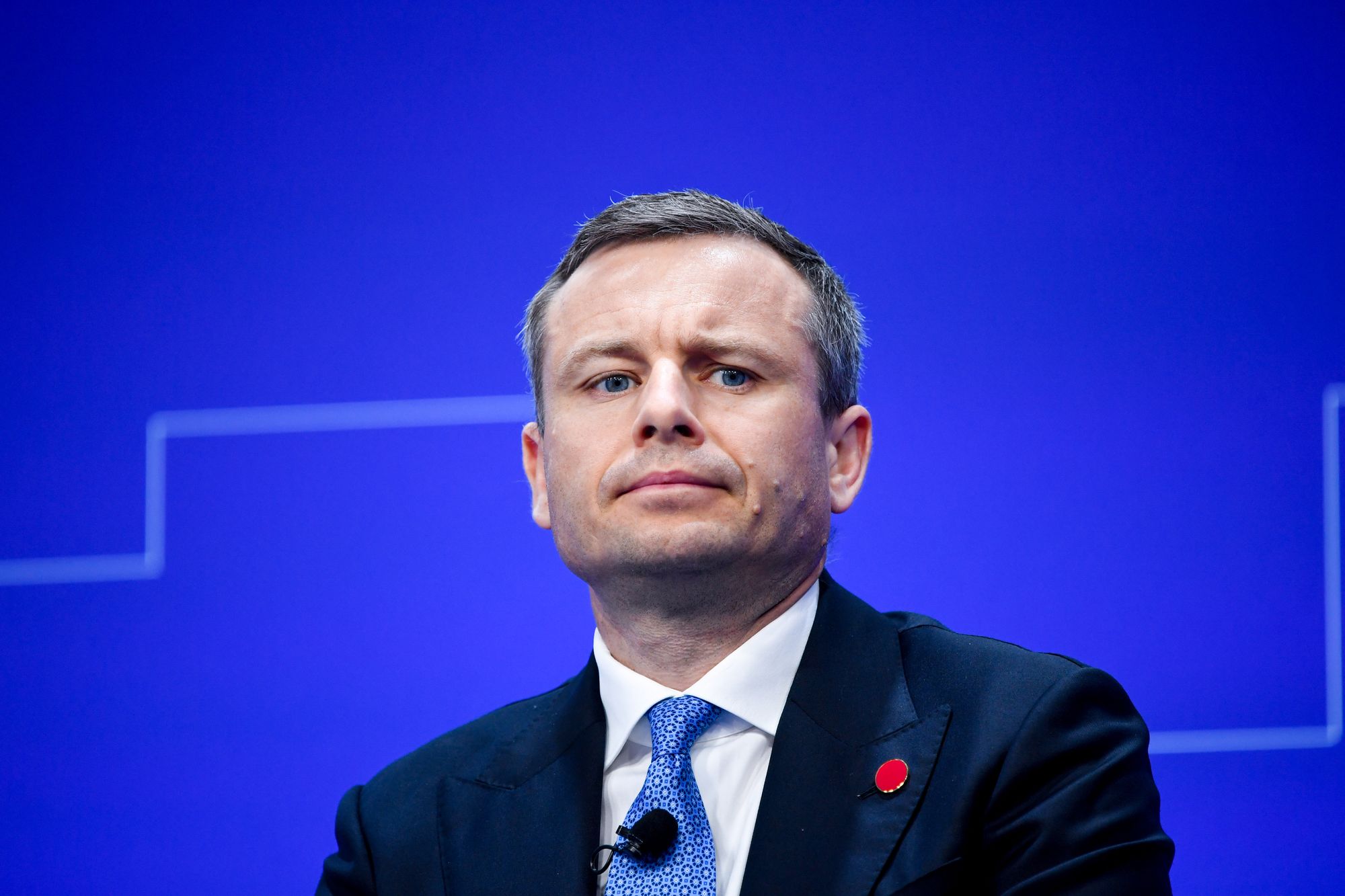 According to Reuters, other European traders said there are risks due to possible military strikes or questions over what happens to the network if Russia stops pumping the gas it still sends westward via Ukraine.
The Brussels-based think tank Bruegel said in July that Ukraine could increase Europe's storage capacity by about 10%, the media added.
At the same time, the gas storage operator Ukrtransgaz, a Naftogaz subsidiary, reported on gas injections by foreign traders into Ukrainian facilities.
Naftogaz said that foreign customers could use more than 10 billion cubic meters of storage. The country has around 30 billion cubic meters of capacity, mostly in the west, far from the front lines.
Foreign traders can store their gas in Ukraine without customs clearance for three years and re-export it to gas storage facilities in other countries without any obstacles, Naftogaz explained.
In SOE Weekly (Issue 92), we reported that the EU was considering the possibility of storing gas in the Bilche-Volytsko-Uherske underground storage facility in Lviv Oblast and other gas storage facilities in Ukraine, when demand and gas prices increase in winter.
Naftogaz pays over Hr 48 billion in taxes for the first seven months of 2023. On Aug. 9, Naftogaz Group reported that it paid over Hr 48 billion ($1.3 billion) into state and local budgets for January–July 2023.
According to the company, that accounts for 12% of Ukraine's total tax revenue for this period.
As we reported in SOE Weekly (Issue 87), Naftogaz paid Hr 33 billion ($891 million) in taxes for the first four months of 2023.
In Issue 85, we reported that the Cabinet of Ministers established how much SOEs must pay in dividends for 2022. Naftogaz must allocate 30%, and the rest of the profit must be used to purchase natural gas produced in Ukraine.
In Issue 77, we reported that Naftogaz expected to post a loss of Hr 40 billion ($1.1 billion) in 2022, according to preliminary results. If Naftogaz gets losses, it will not pay any dividends.
Naftogaz's CEO Oleksiy Chernyshov blamed significant receivables that arose due to the state's use of Naftogaz's working capital to meet the needs of energy consumers.
He said that the underlying receivables of the company had three components: the difference in tariffs (Hr 36 billion), the debt of regional gas suppliers and gas distribution companies (Hr 76 billion), and public service obligations (PSOs) for 2022-2023 (Hr 158 billion).
It appeared at that time that, if Naftogaz got the compensation for PSOs from the state budget as expected, its net fiscal impact in 2022 would be negative.
Infrastructure
SAPO completes the pre-trial investigation in the Pyvovarsky case. On Aug. 2, the Specialzed Anti-Corruption Prosecutor's Office (SAPO) reported that the HACC extended procedural duties, including pre-trial restrictions, for Volodymyr Shulmeister, former First Deputy Minister of Infrastructure.
Later, on Aug. 9, SAPO announced that the pre-trial investigation was completed and the National Anti-Corruption Bureau of Ukraine (NABU) detectives were instructed to open the case file to the defense for review.
Shulmeister and former Minister of Infrastructure Andriy Pyvovarsky are suspected of abuse of power, which caused the state almost $50 million in losses, SAPO reported.
As we wrote in SOE Weekly (Issue 82), in April 2023, the HACC imposed a measure of restraint on Shulmeister, including a bail of Hr 4 million ($108,000).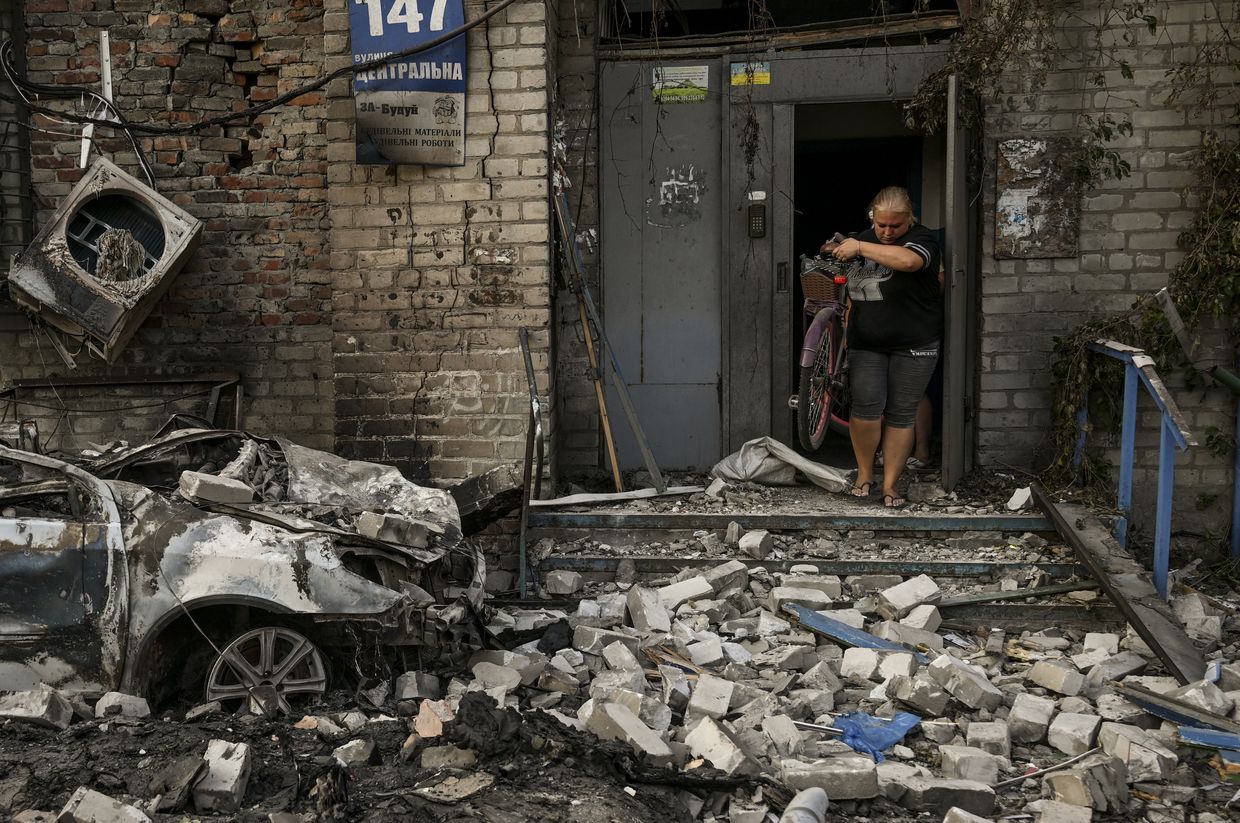 As we reported in Issue 85, NABU and SAPO served Pyvovarsky with a notice of suspicion for allegedly causing over $30 million in damage to the state in 2015 by allowing private companies to charge half the harbor dues at Pivdenny seaport.
For a detailed overview of the Pyvovarsky case, see SOE Weekly's Issues 76, 77, 79, 80, 82, 83, 85, 88, and 98.
Other sectors
The Cabinet returns notorious Yanukovych-era monopolist EDAPS to state contracts with Polygraph Combine Ukraina. According to Ukrainska Pravda, in 2021-2023, the Cabinet of Ministers under Prime Minister Denys Shmyhal made a series of decisions that allowed the notorious document producer of the 2000s, the former EDAPS consortium, to monopolize the industry again.
According to the media outlet, since the autumn of 2021, EDAPS has actively participated in public procurement. This became possible due to the cabinet's decisions, Ukrainska Pravda wrote. The Prime Minister's advisor Serhiy Stefurak allegedly lobbied for EDAPS, Ukrainska Pravda's sources said.
Ukrainska Pravda wrote that in October 2021, the cabinet changed the requirements for passports, driving licenses, and technical passports, introduced a monopoly on the production of notarial forms, and returned the requirement that excise stamps should feature a hologram. Materials for all of these productions are currently only supplied by Polly-Service, a company owned by the former EDAPS.
The production itself is carried out by the state-owned Polygraph Combine Ukraina, whose top management is represented by people close to EDAPS, the media outlet said.
Polygraph Combine Ukraina specializes in producing passports, ID cards, and other secure documents and printing products.
According to Ukrainska Pravda, EDAPS has received at least Hr 2.3 billion ($62 million) in subcontracts from the printing plant alone over almost two years. The company had other, yet much smaller, government customers.
In their comments to Ukrainska Pravda, the government and Polygraph claimed that the technologies, materials, and suppliers were changed at NABU's initiative to get rid of the monopoly of companies allegedly linked to the former CEO of Polygraph, Maksym Stepanov. The innovations themselves have significantly increased state budget revenues, they responded.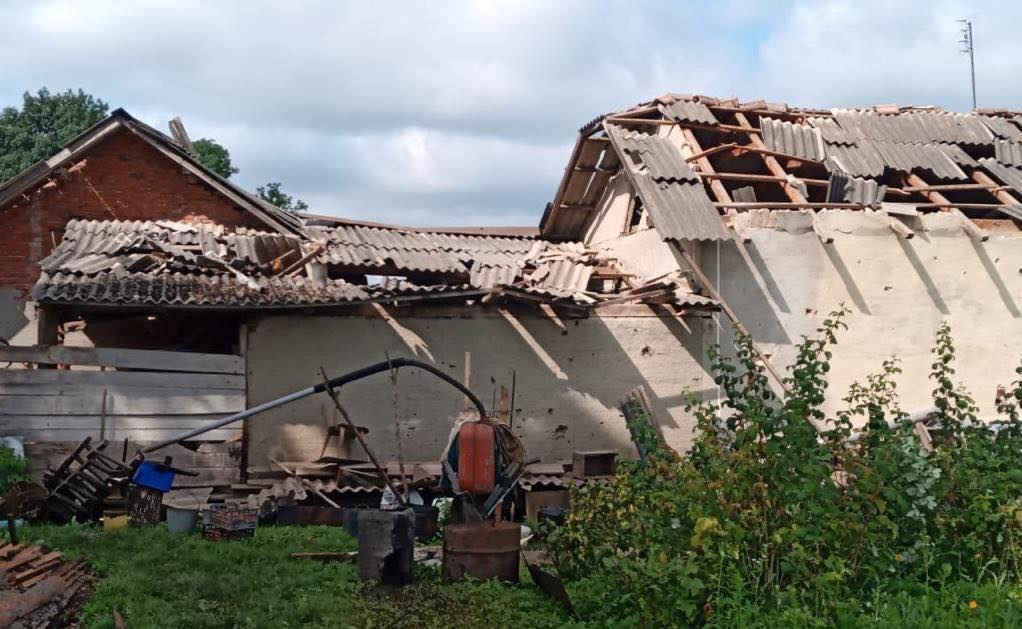 As we reported in SOE Weekly's Issue 98, NABU and SAPO reported that they exposed a massive misappropriation scheme at Polygraph Combine Ukraina. Over Hr 450 million (12 million) has been stolen, they said.
The former CEO, Maksym Stepanov, was charged. See more in Issue 98.
Ukrainska Pravda said that NABU did not comment on this issue, in particular, to indicate which innovations it had initiated. It also did not want to disclose whether it was investigating the current events at Polygraph, the media added.
According to biz.censor.net, Polly-Service has received contracts worth Hr 8.9 billion ($240 million) since Russia's full-scale invasion.
According to the media outlet, in early 2021, Yuriy Onyshchenko, Polygraph's CEO, who was close to Stepanov, was fired, and Tetyana Bondarenko was appointed instead. The media outlet claimed that she was close to Iryna Obydenko, the head of the former EDAPS, and was approved by the presidential office.
Obydenko is now a co-owner of the Innovation and Industrial Group (a new name for the former EDAPS), which has taken over the companies that were previously part of the consortium, biz.censor.net wrote.
Privatization
SPFU fails to sell Investagro, previously seized from Russian oligarch Shelkov. According to Prozorro.Sale, the Aug. 10 auction of agricultural company Investagro, which previously belonged to sanctioned Russian oligarch Mikhail Shelkov, failed to take place.
According to the auction results protocol, there were no bidders. (There was no public comment from the State Property Fund of Ukraine (SPFU) at the time of writing.)
The starting price was Hr 55 million ($1.4 million), and the deposit fee to participate in the auction was Hr 11 million ($297,000) —20% of the starting price, as required by law.
Prozorro.Sale has automatically announced a second auction for the privatization of the asset with a 50% reduction in the starting price of Hr 27.5 million ($743,000). Potential buyers have seven days to apply.
In SOE Weekly (Issue 74), we reported that on Feb. 3, the High Anti-Corruption Court (HACC) satisfied an appeal by the Justice Ministry and confiscated the Demurinsky Mining and Processing Plant formerly owned by Shelkov.
In Issue 75, we reported that on Feb. 15, the Security Service of Ukraine (SBU) exposed attempts by sanctioned Russian oligarchs Sergei Chemezov and Mikhail Shelkov to prevent nationalization of assets that both men formerly owned in Ukraine.
In Issue 77, we reported that the Cabinet of Ministers transferred the assets of Shelkov to the SPFU, including Investagro and Demurinsky Mining and Processing Plant.
As we reported in Issue 97, the SPFU announced the start of privatization of assets seized from Russian oligarchs.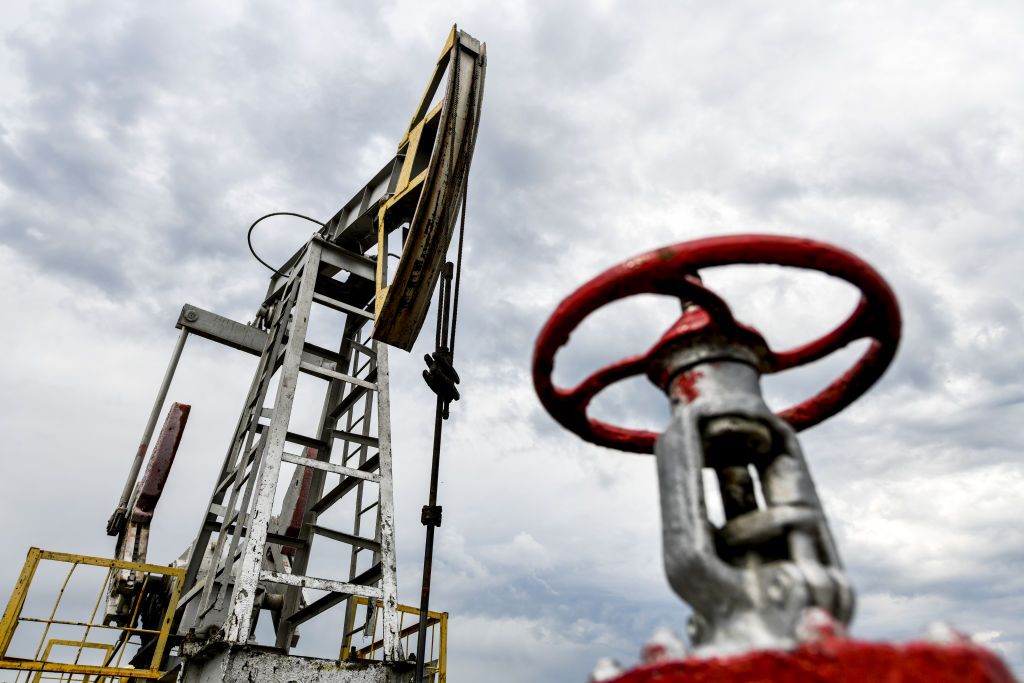 Fifth attempt to sell Bilhorod-Dnistrovskyi seaport fails, SPFU announces yet another auction. According to Prozzoro.Sale, the fifth auction to try to sell the Bilhorod-Dnistrovskyi trade seaport, scheduled for Aug. 7, was not held due to the absence of bidders. Thus, the fifth attempt to sell the asset failed.
The starting price was set at Hr 184.92 million ($5 million), excluding VAT.
The SPFU announced a new auction scheduled for 15 August. The starting price halved to Hr 92.45 million ($2.5 million).
In SOE Weekly (Issue 93), we reported on the previous attempts to sell Bilhorod-Dnistrovskyi seaport.
The first privatization auction for Bilhorod-Dnistrovskyi failed as no one registered.
At the second auction, the seaport was sold for Hr 220 million ($5.9 million) to Ukrdoninvest LLC, owned by Ukrainian businessman Vitaliy Kropachov. However, Ukrdoninvest did not pay up.
As we reported in Issue 85, the company said that it backed out while hashing out the terms of the purchase agreement with SPFU's regional office in Odesa and Mykolaiv oblasts.
Later, SPFU announced that it would put Bilhorod-Dnistrovskyi up for privatization for a third time, which also failed (see Issue 93).
For more detail, see SOE Weekly's Issues: 74, 78, 79, 84, 85, 87, and 93.
Confiscation of the aggressor state's assets, nationalization, and asset seizure
Seized Tatneft filling stations to be transferred to Ukrnafta's management. On July 28, the Asset Recovery and Management Agency (ARMA) reported that more than 100 petrol stations seized from Russian company Tatneft will be given to Ukrnafta.
According to ARMA, the transfer of the remaining assets in Kharkiv and Poltava oblasts will follow a special procedure. The cabinet's draft resolution of this procedure was considered at a meeting with the Economy and Finance ministries and the Anti-Monopoly Committee on July 28.
In June 2022, Ukraine seized the property of Ukrainian subsidiaries of Russian financial and industrial groups worth Hr 4.5 billion ($121.5 million), including the Rostec Corporation, the aluminum company RusAl owned by oligarch Oleg Deripaska, and the Tatneft oil holding.
In July 2022, at the request of the Prosecutor General's Office (PGO), the corporate rights of 19 Ukrainian companies controlled by Russian corporations were transferred to ARMA. Their value totals over Hr 7.75 billion ($209 million), including the corporate rights of Tatneft.
ARMA takes over Glusco petrol station chain from Naftogaz's management and wants to transfer it to Ukrnafta. On July 25, ARMA said that it suspected that Naftogaz subsidiary, Naftogaz Oil Trading, which operates the seized Glusco petrol station chain, did not submit or properly document information on the activities of the chain.
The Glusco chain, which includes 81 petrol stations, oil depots, and other property, was formed on the basis of Rosneft's retail business, which was bought by international trader Proton Energy Group S.A. in 2016 through its sister company Glusco Energy S.A.
From then until the end of 2021, the network was owned by Israeli businessman Nisan Moiseev, who is associated with Ukrainian politician Viktor Medvedchuk, who is suspected of high treason. Moiseev himself said that they were friends with Medvedchuk, but had no business relations.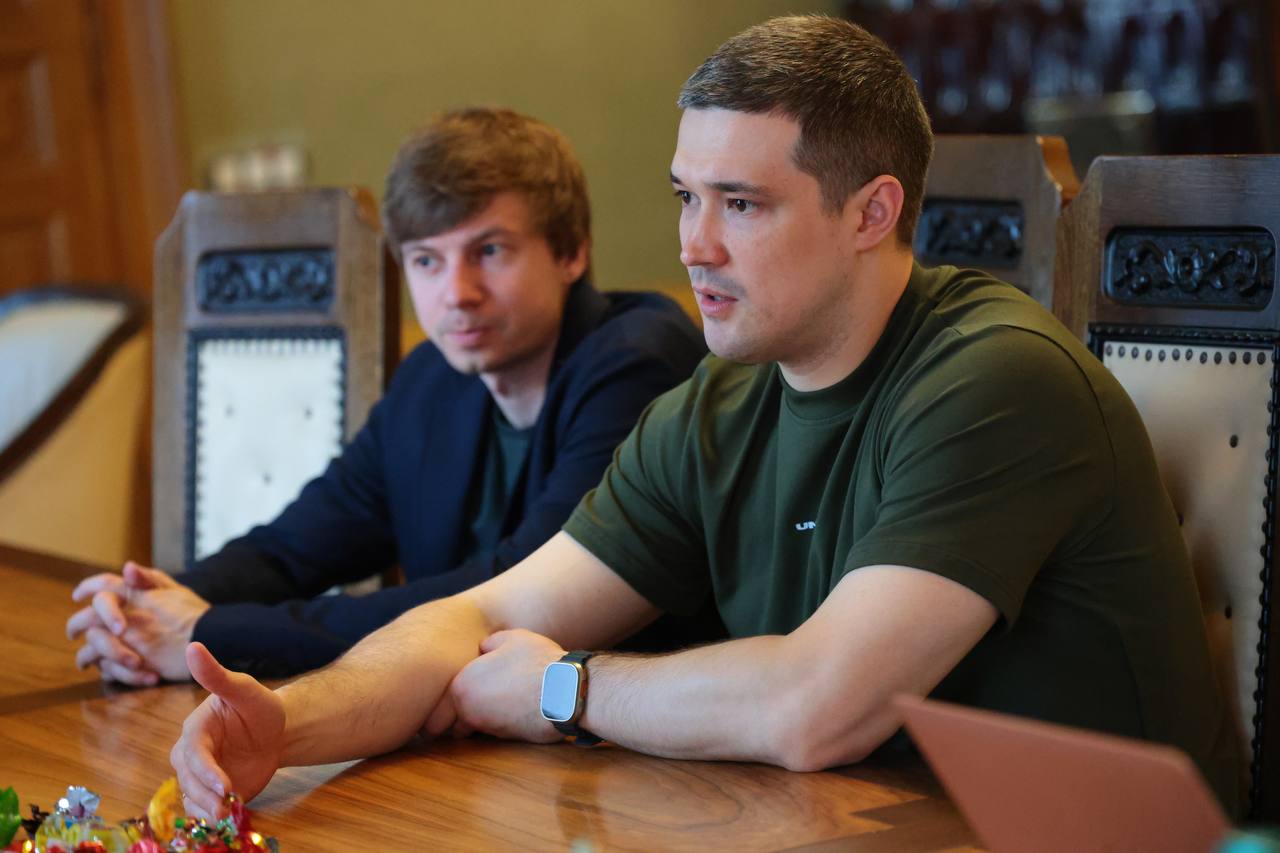 In May 2022, the cabinet transferred more than 170 Glusco filling stations to the management of Naftogaz, with Naftogaz subsidiary Naftogaz Oil Trading becoming the manager. These filling stations now operate under the U.GO brand.
On Aug. 3, ARMA unilaterally terminated its petrol station management agreement with Naftogaz Oil Trading. The key allegation was that the manager systematically provided false information about revenues from the use of petrol stations and oil depots. As a result, the state budget received only about Hr 1.5 million ($40,000) in revenue for more than a year, ARMA said.
Naftogaz disagreed with this conclusion and said the management change was illegal. The company said that it reported the management results to ARMA every month and received no complaints about data inaccuracy. The company said that it planned to continue managing the network.
Later, Naftogaz CEO Oleksiy Chernyshov sent a letter to Prime Minister Denys Shmyhal, stating that Hr 280 million ($7.6 million) had been spent to restore the operation of these assets and the management agreement for the filling stations should not be terminated until these costs are compensated.
On Aug. 8, ARMA reported that the Energy Ministry supported its proposal to transfer the Glusco network to the management of Ukrnafta under a special procedure.
According to Ukrainska Pravda's sources in the government, despite Chernyshov's statements, the cabinet is likely to side with ARMA and transfer the petrol stations to Ukrnafta.
Naftogaz owns 50% + 1 share of Ukrnafta. In Issue 68, we reported that the shares of Ukrnafta (other than those owned by Naftogaz) were seized "for the needs of the state" and transferred to the Defense Ministry.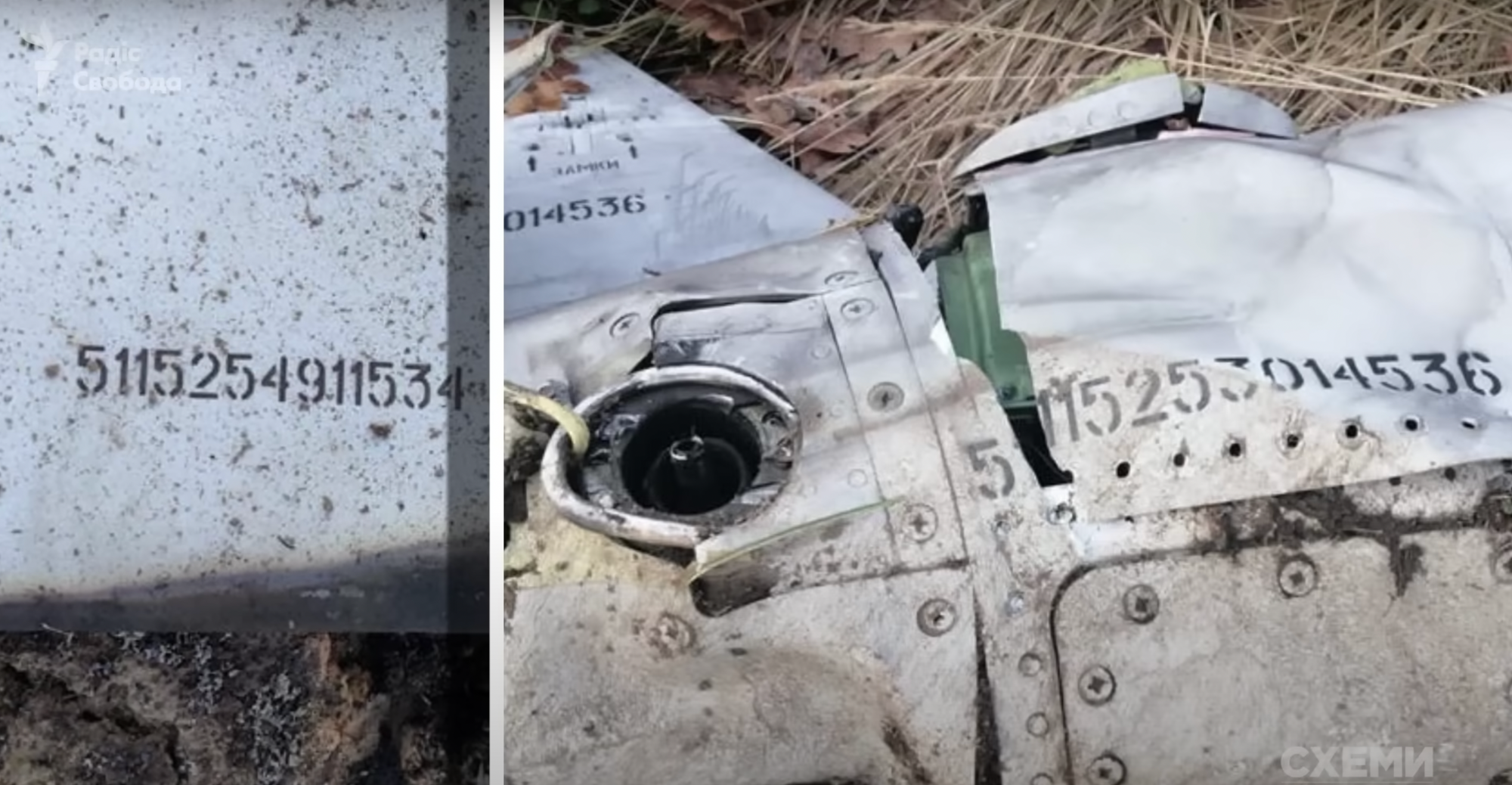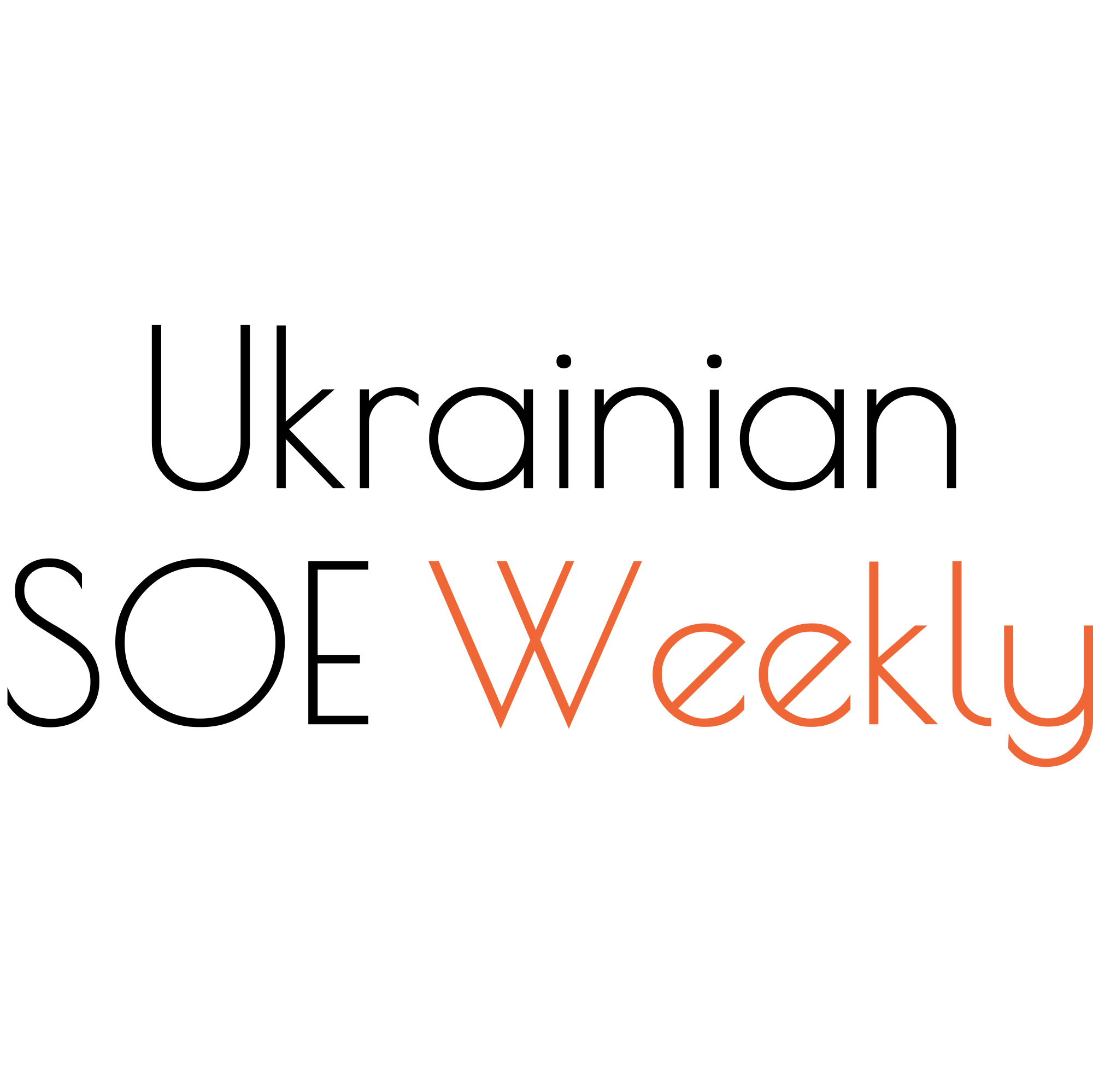 Ukrainian State-Owned Enterprises Weekly
Ukrainian SOE Weekly is an independent weekly digest based on a compilation of the most important news related to state-owned enterprises (SOEs) and state-owned banks in Ukraine. Editorial team: Andriy Boytsun, Dmytro Yablonovskyi, Oleksandr Lysenko, Oleksii Pavlysh, and Mariia Kramar.