This audio is created with AI assistance
Welcome to Investigative Stories from Ukraine, the Kyiv Independent's newsletter that walks you through the most prominent investigations of the past week.
If you are fond of in-depth journalism that exposes war crimes, corruption and abuse of power across state organizations in Ukraine and beyond, subscribe to our investigative newsletter.
If you're enjoying this newsletter, consider joining our membership or supporting us with a one-time donation. Start supporting independent journalism today.
Top investigative stories
______________________________________________
RFE/RL: Russia fires at Ukraine same missiles Kyiv once gave it to pay off gas debt
Russia attacked Ukraine with Kh-55 missiles Kyiv gave to Moscow back in 1999 to pay off its gas debt, according to a new report by Schemes, an investigative journalism project of Radio Free Europe/Radio Liberty.
The agreement was signed by the then-two prime ministers, Ukraine's Valeriy Pustovoytenko, and Russia's Vladimir Putin. The document provided that Ukraine gave Russia eight Tu-160, three Tu-95MS bombers, and 575 Kh-55 missiles for them, among other things. For that, Russia wrote off the $275 million that Ukraine owed it for gas supplies.
Journalists obtained the list of the Kh-55 missiles Ukraine gave to Russia back then. It showed that the unique numbers of at least 10 of them matched those found on the missiles Russia had used against Ukraine. One reportedly hit the garden of a private house in Kyiv this spring. Another one fell into a lake in January this year. The debris of yet another one hit an apartment building and killed a woman in Kyiv at the end of 2022, according to Schemes.
Most top-level Ukrainian officials responsible for this decision at the time refused to discuss it with the journalists of Schemes.
Then-Defense Minister Oleksandr Kuzmuk, who now serves as an adviser to the commander of Territorial Defence Forces, is among the very few who agreed to talk. He said that there were no significant security concerns at the time, especially because the Treaty of Friendship and Cooperation between Ukraine and Russia was signed in 1997. This agreement provided that the parties respect one another's territorial integrity and confirm the inviolability of existing borders between them. Russia breached it by invading Ukraine in 2014.
Watch the full video in the Ukrainian language via the link.
Ukrainska Pravda: Controversial company once suspected of corruption resurfaces, gets lucrative state contracts
A controversial firm that makes materials used in the production of passports and driver licenses has resurfaced and regained a monopoly it once had, according to Ukrainska Pravda, a Ukrainian news outlet. Ukraine amended legislation to make it possible.
In 2021, Ukraine switched the contractor supplying materials for the production of passports, from a French-registered firm to a Ukrainian one.
The new Ukrainian contractor originates from a group of companies known as The Unified State Automated Passport System. It gained ill fame in 2006 – its monopolistic position and lucrative state contracts drew the attention of investigative journalists and law enforcement, leading to allegations of corruption.
Today, the company is known as Industrial Innovation Group. It is officially owned by several low-profile Ukrainians, a citizen of the United Arab Emirates, and a few offshore companies.
The change of the contractor reportedly led to the increase of passport production prices and a potential 1.5 million euros lawsuit by a former contractor, Linxens, headquartered in France.
The return of the old contractor followed the change in management of the state-owned passport-printing factory "Ukraina," which picks its contractors. Ukrainska Pravda links the new management of "Ukraina" to the Unified State Automated Passport System, which was later rebranded as Industrial Innovation Group.
According to Ukrainska Pravda's government sources, lawmaker David Arakhamia, head of the governing Servant of the People faction, lobbied for the Industrial Innovation Group to get state contracts. He denied it.
Read the full story in the Ukrainian language by the link.
Meanwhile in Russia
______________________________________________
iStories: Russian oligarchs help recruit, finance fighters deployed to Ukraine
Companies of Russian oligarchs sponsor their country's war effort against Ukraine by offering extra compensations to army recruits, iStories, a Russian independent investigative media outlet, found.
According to the publication, oligarch companies help recruit fighters by offering them employment, which is essentially a cover-up for paying them extra bonuses to boost their motivation to get deployed. Such bonuses range from 100,000 to 300,000 rubles a month ($1,000 - 3,000) in addition to 200,000 rubles ($2,000) paid by the Russian Defense Ministry. The scheme is reportedly the same across all the oligarch-owned businesses that apply it.
Among the companies that iStories name as using the scheme is Rusal, one of the world's largest aluminium enterprises owned by Oleg Deripaska, Novatek, a large natural gas firm owned by billionaires Leonid Mikhelson and Gennady Timchenko, Mospromstroy, a construction company of Mikhail Gutseriev, and PIK Group, Russia's largest real estate developer owned by Sergey Gordeev.
While most of the oligarchs in question are under international sanctions, their businesses are either free of sanctions or barely feel any effect of them, according to iStories.
Read the full story in English via the link.
Media: Kremlin pays German MPs to try and stop tanks supply to Ukraine
A Russian operative, supposedly from the Federal Security Service, or FSB, paid a Germany-based Russian propagandist Vladimir Sergienko to recruit German politicians to halt military aid for Ukraine, according to a joint investigation by Der Spiegel and The Insider, a Russian independent media outlet.
Apart from regularly appearing on Russian state television, Sergienko also aids Eugen Schmidt, a member of the German parliament with the Alternative for Germany, the right-wing political party.
According to the investigation, Sergienko recruited lawmakers with the Alternative for Germany to file a lawsuit against the German government aiming to slow down or stop the delivery of Leopard tanks to Ukraine. A few months after the idea was first discussed, on July 5, the Alternative for Germany faction filed the lawsuit. This, however, has not stopped Leopard tanks' delivery to Ukraine.
The price tag of the entire operation stood at $93,000. Sergienko has allegedly personally carried cash from Moscow to Berlin.
The information came from leaked emails and text messages between Sergienko and his alleged Russian handler.
Making sure Ukraine didn't get Leopard tanks was reportedly one of many operations Sergienko was part of. The Insider and Der Spiegel also established that Sergienko kept contact with another self-proclaimed political strategist, Sargis Mirzakhanian. He arranged payments to European politicians to support Russia's annexation of Crimea, OCCRP reported earlier.
Read the full story in English via the link.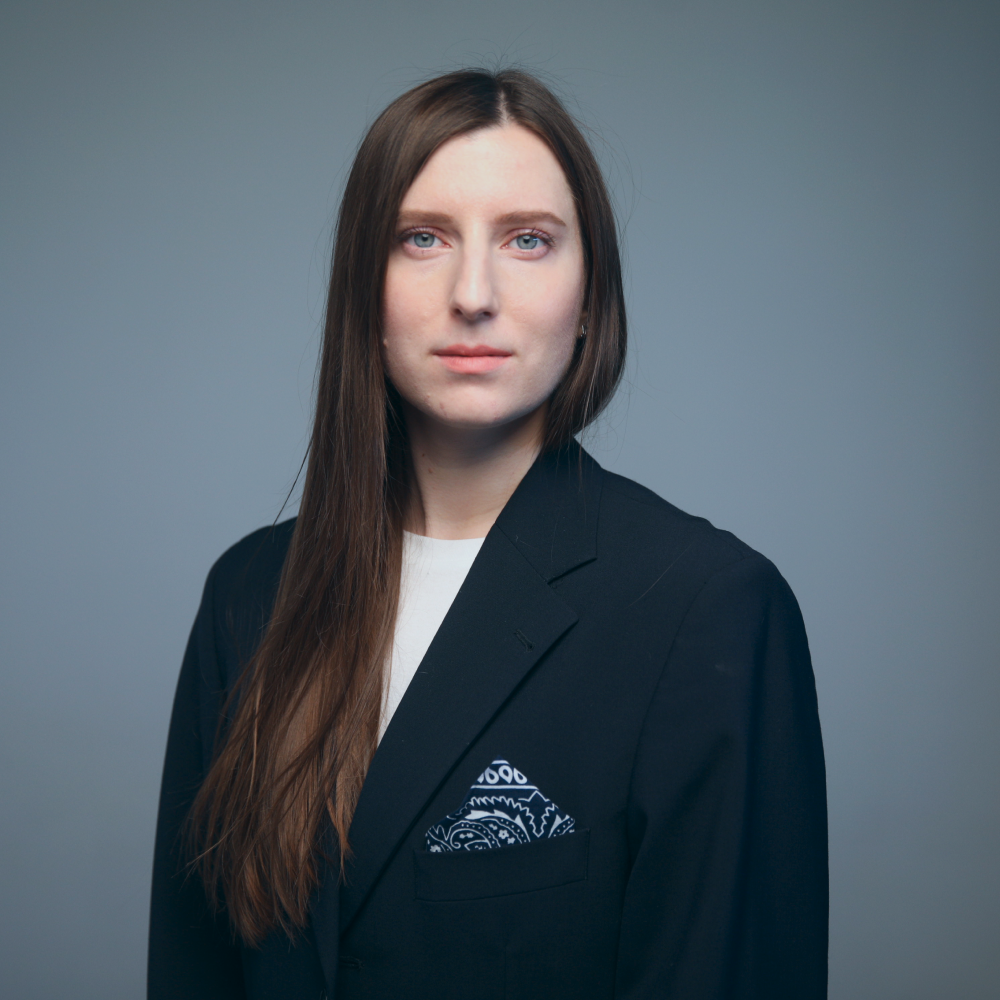 Anna Myroniuk
Head of Investigations
Anna Myroniuk is the head of investigations at the Kyiv Independent. Anna has run investigative projects on human rights, healthcare and illicit trade. She also investigated political and corporate misconduct and alleged wrongdoings in the Ukraine army's leadership. Anna holds a Masters in Investigative Journalism from the City University of London. She is a Chevening Scholar, the European Press Prize 2023 winner, the winner of the #AllForJan Award 2023, an honoree of the 2022 Forbes 30 Under 30 Europe Media & Marketing list, the runner-up in the investigative reporting category of the 2022 European Press Prize, and a finalist of the 2022 Ukraine's National Investigative Journalism Award and the 2020 Thomson Foundation Young Journalist Award.