This audio is created with AI assistance
Key developments on March 3:
Pentagon announces new military aid package for Ukraine
CNN reports Russian hit on vital bridge to Bakhmut as Wagner Group leader claims city is 'practically surrounded'
Ukraine's General Staff says Battle for Bakhmut continues
Ukraine's Ground Forces Commander comes to Bakhmut
Air Force says it shot down Russian Su-34 aircraft over Donetsk Oblast
Nearly 10,000 Russian soldiers have surrendered via 'I want to live' hotline since its creation.
The U.S. Department of Defense announced a new military aid package worth $400 million for Ukraine to support its critical security and defense needs.
The package includes a range of equipment, such as additional ammunition for High Mobility Artillery Rocket Systems (HIMARS), 155mm, 105mm, and 25mm artillery rounds, armored vehicle-launched bridges, demolition munitions, and equipment for obstacle clearing.
"To meet Ukraine's evolving battlefield requirements, the United States will continue to work with its allies and partners to provide Ukraine with key capabilities," Pentagon said in the statement announcing the aid.
On the one-year anniversary of Russia's full-scale invasion on Feb. 24, the U.S. announced a defense aid package worth $2 billion.
The latest aid announcement comes as the fierce battle continues for the eastern Ukrainian city of Bakhmut.
Bakhmut update
Russian troops overnight blew up a key bridge connecting Bakhmut with the village of Khromove, CNN reported on March 3, citing an unnamed official from the region's police and a soldier in Bakhmut.
The bridge is a vital route for evacuating civilians and transporting supplies such as ammunition, and it is the last major supply route from Bakhmut to Chasiv Yar.
CNN quoted a special forces soldier fighting in Bakhmut, who said a Russian Iskander missile had hit the bridge.
Police in neighboring Kostiantynivka said local authorities will attempt to repair the bridge soon, but in the meantime, Bakhmut can still be reached via dirt tracks and fields.
The report comes as the press service of Yevgeny Prigozhin, the founder of the Russian state-backed Wagner Group mercenaries, claimed Bakhmut was "practically surrounded" by Wagner forces and called on Ukrainian troops to withdraw from the city.
Despite Russian claims, Colonel General Oleksandr Syrskyi, commander of Ukraine's Ground Forces, allegedly visited Bakhmut on March 3.
The Armed Forces shared photos of Syrskyi in Bakhmut.
Ukraine's military is reportedly weighing the option of withdrawing from Bakhmut as it becomes increasingly difficult to hold the city.
Eastern Operational Command spokesman Serhiy Cherevaty said on March 2 that the Armed Forces have the option to withdraw from Bakhmut, but such a decision will only be made if it is "absolutely necessary."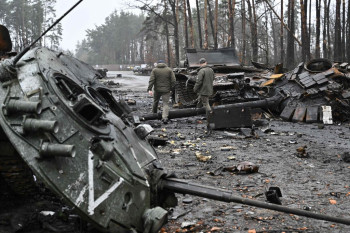 Meanwhile, the General Staff of Ukraine's Armed Forces said in its regular evening update that the Battle for Bakhmut continues.
According to the report, the Ukrainian military successfully repelled numerous attacks around Vasyukivka, Dubovo-Vasylivka, and Bakhmut in Donetsk Oblast during the past 24 hours.
Ukraine's Air Force also reported on March 3 that Ukrainian anti-aircraft gunners destroyed a Russian Su-34 fighter bomber near the town of Yenakiieve in Donetsk Oblast.
The Su-34 is one of Russia's most advanced fighter aircraft, able to hit targets up to 1,000 kilometers away while carrying 12 tons of bombs and missiles, according to Forbes.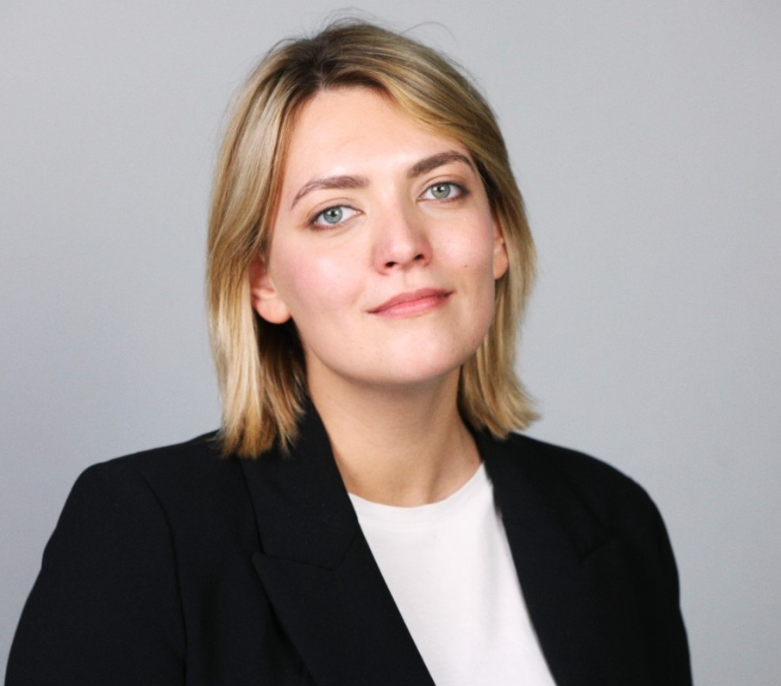 Thaisa Semenova
National reporter
Thaisa Semenova is a national reporter at the Kyiv Independent. She worked as a staff writer for the Kyiv Post until November 2021.