This audio is created with AI assistance
Key developments on Feb. 10:
Ukraine's Air Force insists Russian missiles entered Romanian airspace.
Air defense downs 61 out of 71 missiles launched on Feb. 10.
The mass strike hits energy infrastructure in 6 oblasts.
Russia unleashed its 14th mass missile strike targeting Ukraine's critical infrastructure on the morning of Feb. 10. Dozens of air- and sea-launched cruise missiles were launched at targets across Ukraine.
Throughout the morning, explosions were reported in the city of Kyiv, as well as Dnipropetrovsk, Kherson, Ivano-Frankivsk, Zaporizhzhia, Vinnytsia, Kharkiv, Khmelnytskyi, and Lviv oblasts. The strike resulted in eight injuries in Kharkiv Oblast, according to Oleh Syniehubov, the governor of the region.
As the day went on, air raid alerts sounded two more times across Ukraine.
Ukraine's Air Force reported it had downed 61 out of 71 missiles fired.
In Kyiv, Mayor Vitalii Klitschko reported that 10 missiles were downed over the city and that there were no casualties, but the energy grid was damaged. Debris from one of the missiles damaged a car and the roof of a private house in the city's Holosiivskyi District.
In the southern Odesa Oblast, which borders Moldova, 13 missiles were reportedly downed, according to the region's governor, Maksym Marchenko.
Russian missiles allegedly violated NATO airspace, Ukraine says
Valerii Zaluzhnyi, commander-in-chief of the Ukrainian Armed Forces, said that two Russian Kalibr cruise missiles were reported to have crossed the Ukrainian border with Moldova in the morning on Feb. 10 and then entered Romanian airspace.
Following the attack, President Volodymyr Zelensky said in a video address that "this terror can and must be stopped by the world."
"Several Russian missiles flew through the airspace of Moldova and Romania. Today's missiles are a challenge to NATO, collective security," Zelensky said.
Moldova confirmed Ukraine's claim about a Russian missile entering its airspace and summoned the Russian ambassador.
However, Romania's Defense Ministry published a statement acknowledging that the missile did enter the airspace of Moldova, but reportedly passed just 35 kilometers past the Romanian border on its way to Ukraine.
Still, Yurii Ihnat, Ukraine's Air Force spokesperson, backed up Zaluzhnyi's claim at a press conference following the mass missile attack on Ukraine. According to Ihnat, Ukrainian radar systems recorded the two Russian missiles flying into the airspace of Romania and Moldova.
Ihnat added that Ukraine is waiting for data from international partners to confirm its findings. The country is seeking confirmation from surveillance systems and radars from other nations.
It is not the first time Russia has violated the airspace of other states while conducting missile attacks against Ukraine. According to Ihnat, Moldova's airspace was used at least three times to carry out missile strikes on Ukraine's western and central regions.
Energy grid damaged
Energy Minister Herman Halushchenko said that energy infrastructure had been hit in six regions during the Feb. 10 attack. The minister states that thermal and hydroelectric power plants, as well as other high-voltage infrastructure have been impacted.
According to Halushchenko, the most difficult situation was seen in Zaporizhzhia, Kharkiv, and Khmelnytskyi oblasts.
However, he credited the successful work of the Air Defense Forces and early technical measures for preserving the integrity of the energy system. The minister added that the emergency services are working around the clock to repair the damages.
One missile hit a critical infrastructure site in Ukraine's western city of Khmelnytskyi. The attack also damaged an educational facility, high-rise buildings, and houses, but there were no casualties, according to Oleksandr Symchyshyn, the city mayor.
In southeastern Zaporizhzhia, the Russian forces targeted energy infrastructure early on Feb. 10, with 17 strikes on the city in just one hour, the City Council Secretary Anatolii Kurtiev reported.
Since early October, Russian troops have repeatedly attacked Ukraine's critical infrastructure with hundreds of missiles and drones, killing dozens of civilians and severely damaging the country's energy system.
Moscow has admitted that Ukraine's energy infrastructure is among its primary targets, and targeting vital public infrastructure is considered a war crime under the Geneva Conventions.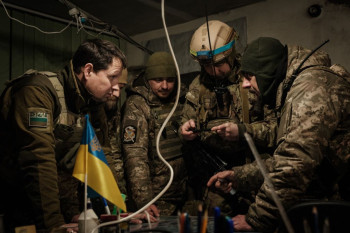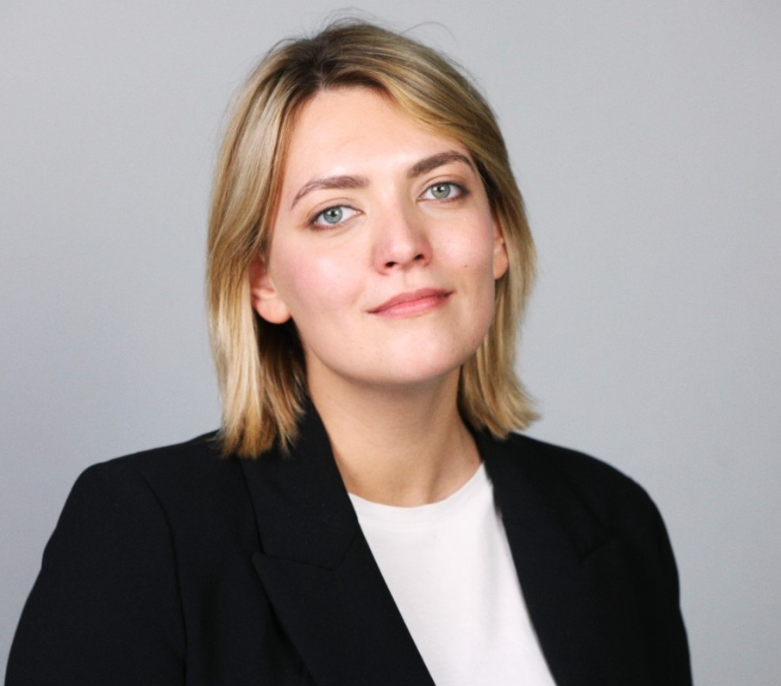 Thaisa Semenova
National reporter
Thaisa Semenova is a national reporter at the Kyiv Independent. She worked as a staff writer for the Kyiv Post until November 2021.