This audio is created with AI assistance
Key developments on Feb. 16:
Russia launched 32 missiles in Feb. 16 strike on Ukraine;
The attack didn't cause energy shortage, according to Ukrenergo;
European Parliament urges EU countries to consider giving fighter jets to Ukraine;
101 prisoners of war return to Ukraine in major swap.
On Feb. 16, Russia launched a new mass missile strike against Ukraine.
According to Ukraine's Air Force, Moscow fired 32 missiles. Ukrainian military downed 16. Russia also used drones for the attack.
In central Dnipropetrovsk Oblast, a 79-year-old woman was killed by a missile strike on the city of Pavlohrad, 75 kilometers east of the regional capital Dnipro, according to Governor Serhii Lysak.
Lysak reported that seven civilians, including a 79-year-old man and a 37-year-old woman, were injured in the attack, and they have been hospitalized.
Two missiles hit infrastructure in Kremenchuk, Poltava Oblast, Governor Dmytro Lunin reported.
Critical infrastructure near Kropyvnytskyi was also hit, Kirovohrad Oblast Governor Andrii Raykovich said.
Ukrenergo, Ukraine's state-owned grid operator, said Russia's Feb. 16 nationwide missile strike would not lead to blackouts.
The consequences of the mass strike, however, have been felt beyond Ukraine's borders.
Subscribe to the Newsletter
Belarus Weekly
The country's Interior Ministry reported that debris was found near the border village of Briceni in Moldova.
This is the fourth time a missile has fallen in Moldova since Russia began launching mass missile strikes on Ukraine on Oct. 10, according to the ministry. The most recent incident occurred on Jan. 14.
Russian troops have attacked energy infrastructure across Ukraine since early October, killing dozens of people and causing electricity, water, and heating outages.
Moscow has admitted that Ukraine's energy system is one of its primary targets. Due to integration with the Ukrainian electricity grid, Moldova also suffered from blackouts during a mass missile attack on Ukraine on Nov. 23.
According to the Geneva Conventions, attacking vital public infrastructure constitutes a war crime.
Major prisoner swap
In a major prisoner exchange, one civilian and 100 military personnel were released from Russian captivity, the Coordinating Headquarters for the Treatment of Prisoners of War reported on Feb. 16.
The majority of those freed were from Mariupol, including 63 defenders of the Azovstal steel plant, Mariupol's last stronghold.
During the Russian siege of the now-occupied Mariupol, the Azovstal steel plant became a vital stronghold for the city's defenders.
Thousands of Ukrainian fighters, including the Azov regiment, held the plant for nearly three months. After enduring weeks of relentless bombardment by Moscow's forces, the last Ukrainian defenders of Mariupol surrendered in May.
Among other Ukrainians released in the swap were soldiers defending Kherson and Kyiv oblasts. Many of the service members were wounded when captured.
The Coordinating Headquarters specified that 46 of the freed military POWs belonged to the Naval Forces, 29 to the State Border Service, 12 to the National Guard, eight to the Armed Forces of Ukraine, and five to the Territorial Defense Forces.
The one civilian who returned to Ukraine is Ivan Samoidiuk, deputy mayor of the occupied city of Enerhodar in Zaporizhzhia Oblast. Samoidiuk was held in captivity for 333 days after being captured at a military checkpoint near Blahovishchenka, Luhansk Oblast, on Mar. 19.
In total, 1,464 service members and 132 civilians were freed from Russian captivity in 2022, according to the Ministry for Reintegration of Temporarily Occupied Territories.
Fighter jets supply discussion continues
The European Parliament on Feb. 16 urged EU member states to consider supplying Ukraine with fighter jets, helicopters, missile systems, and more ammunition.
Ukraine has been pleading for the fighter jets for months, as Western, Ukrainian, and Russian sources continue to indicate that Russia is preparing for an imminent offensive.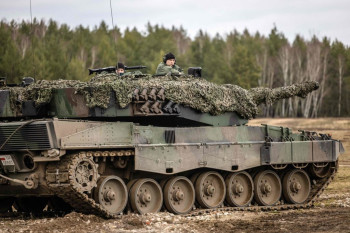 So far, the West has been reluctant to transfer aircraft to Ukraine after greenlighting modern tanks for Ukraine amid fears of escalating tensions with Russia.
NATO Secretary General Jens Stoltenberg said that the decision to provide Ukraine with Western fighter jets "is not the most urgent issue now," while the US and the UK ruled out sending aircraft to Ukraine any time soon.
However, President Volodymyr Zelensky said on Feb. 9 that "several" European leaders expressed readiness to provide Ukraine with fighter jets and other necessary weapons without further details.
Meanwhile, only Poland has publicly shown readiness to send fighter jets to Ukraine – but it said the delivery needs NATO approval. Sweden said, on Feb. 15, it is considering transferring Gripen fighter aircraft after receiving a request from Kyiv.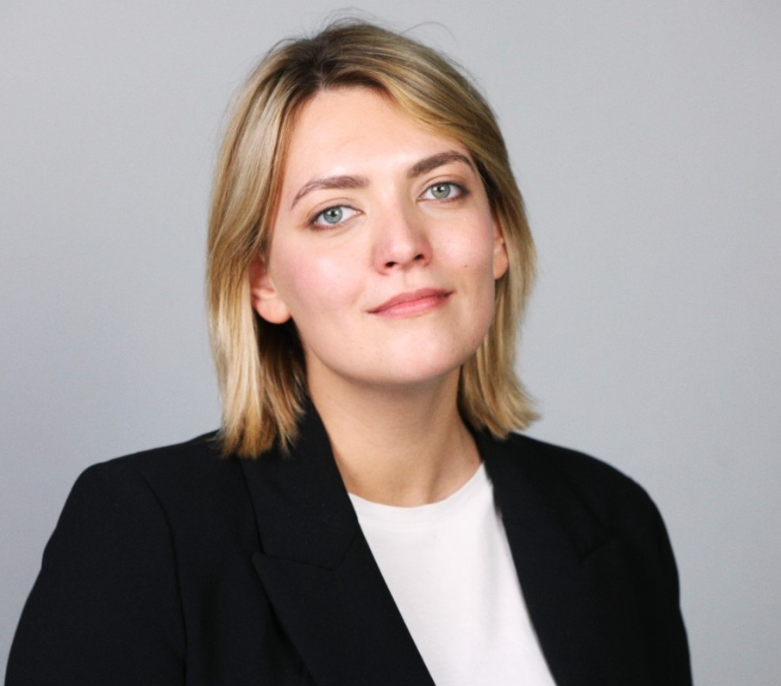 Thaisa Semenova
National reporter
Thaisa Semenova is a national reporter at the Kyiv Independent. She worked as a staff writer for the Kyiv Post until November 2021.