This audio is created with AI assistance
Key developments on July 7:
Pentagon announces $800 million aid package
US approves cluster munitions for Ukraine
Zelensky arrives in Turkey
Russia excludes IAEA experts from Zaporizhzhia plant's reactor rooftops
NATO to agree on package 'to bring Ukraine closer,' says Stoltenberg
Czechia to send Ukraine more attack helicopters, ammunition
Germany delivers military aid, including anti-drone equipment
The U.S. will provide Ukraine with cluster munitions, National Security Advisor Jake Sullivan said on July 7.
"Russia has been using cluster munitions since the start of the war to attack Ukraine," Sullivan said.
"Russia has been using munitions with a high dud or failure rate of 30-40%," Sullivan added.
"In this environment, Ukraine has been requesting munitions in order to defend its own territory. The cluster munition that we would provide has dud rates far below what Russia is doing, not higher than 2.5%."
Sullivan added that this provision will come as part of a larger military aid package for Ukraine, which will be further specified by the Department of Defense.
Under Secretary for Defense Policy Colin Kahl later announced an $800 million military aid package, which will include cluster munitions, armored vehicles, and other types of ammunition.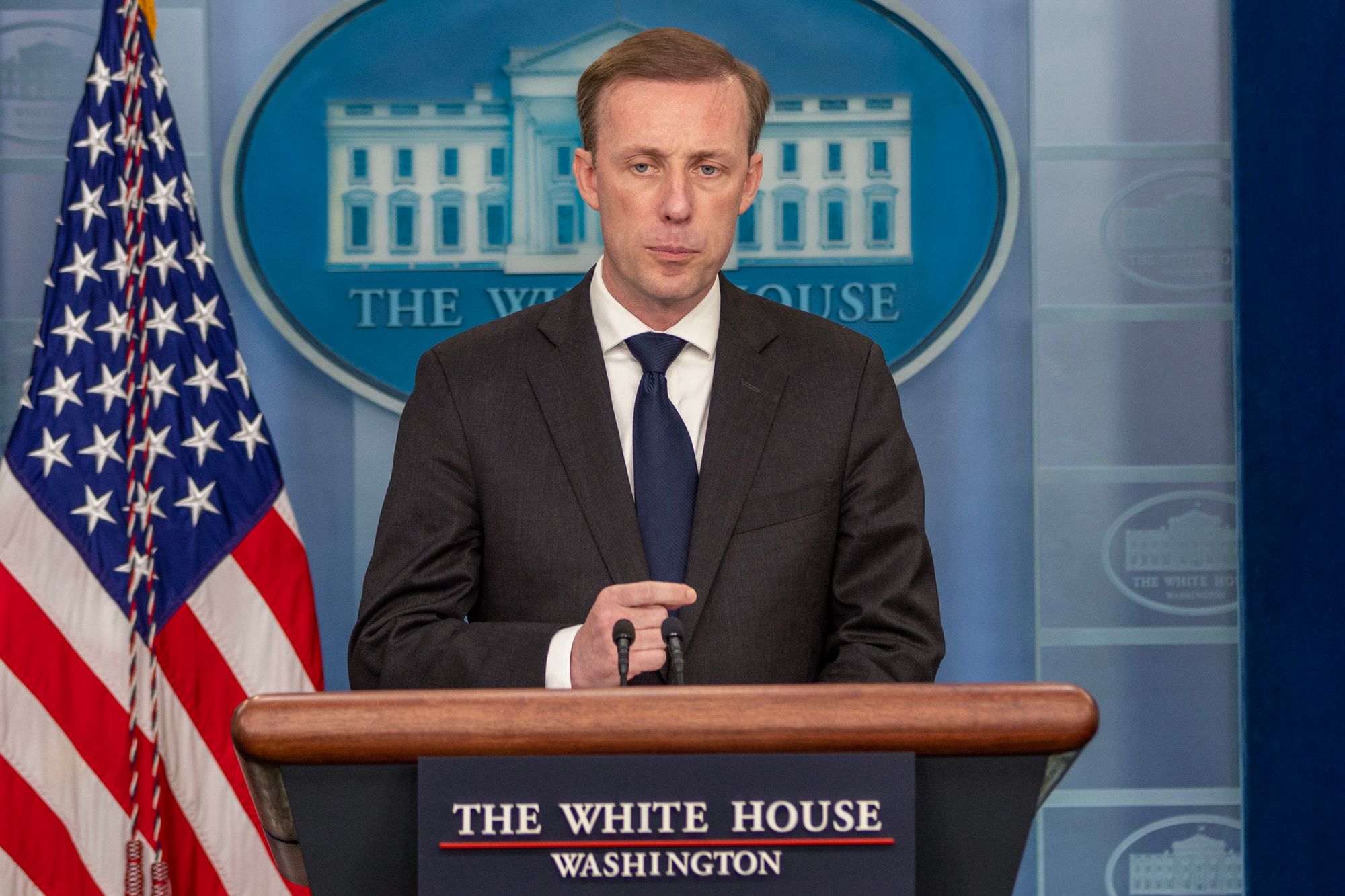 Next to the cluster munitions, or the dual-purpose improved conventional munitions (DPICM), the package will also include artillery rounds, ammunition for Patriot air defense systems, High Mobility Artillery Rocket System (HIMARS), Bradley and Stryker armored vehicles, precision aerial ammunition, and various other support equipment.
The step to provide DPICM could prove controversial due to humanitarian concerns over the use of cluster munitions. The unexploded bomblets may pose a danger to the civilian population in the area long after the hostilities end.
More than 100 countries joined the Convention on Cluster Munitions, banning their use, production, and stockpiling. The U.S., Russia, and Ukraine are not among the signatories.
Zelensky's European tour
President Volodymyr Zelensky met his Slovak counterpart Zuzana Čaputová in Bratislava on July 7.
Bratislava became the third European capital visited by Zelensky in the past few days. A day prior, Zelensky visited Sofia and Prague.
Čaputová said that the defense cooperation between Ukraine and Slovakia is expanding.
The contract for supplying 16 Zuzana-2 howitzers to Ukraine will be "signed soon," said Čaputová, adding that both countries would launch the joint development of a new type of howitzers.
Slovakia has already supplied Ukraine with multiple Zuzana-2 Slovak-made 155 mm howitzers.
The same day, Czech Prime Minister Petr Fiala announced the delivery of additional attack helicopters and "hundreds of thousands" rounds of large-caliber ammunition "in the coming months" to Ukraine.
The Czech Republic will also help Ukraine train pilots, including on F-16 fighter jets, said Fiala.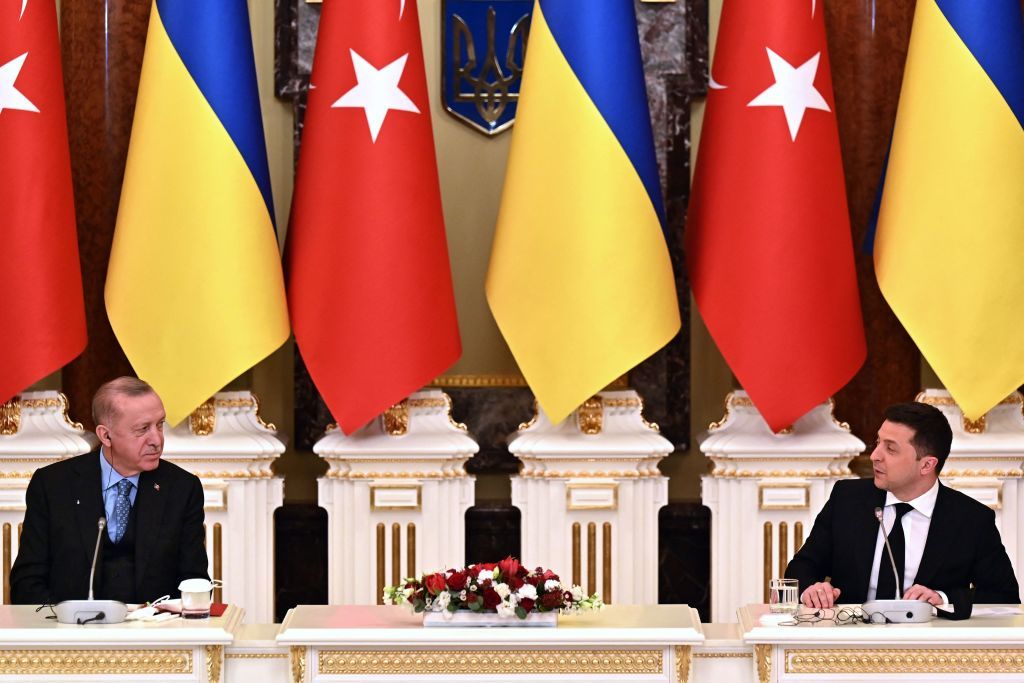 The country will deliver flight simulators to enable Ukraine to conduct the training on its soil, not just in Western countries.
The announcement comes a day after Zelensky arrived in Prague to meet with Czech President Petr Pavel, Fiala, and other top officials.
Late on July 7, Zelensky's plane landed in Ankara.
Zelensly tours European capitals to seek additional support for Ukraine's NATO membership bid, ahead of an upcoming NATO summit in Vilnius scheduled for July 11-12.
NATO to agree on package 'to bring Ukraine closer,' Stoltenberg says
NATO member states are expected to adopt a three-part package "to bring Ukraine closer" to the alliance, NATO Secretary-General Jens Stoltenberg said on July 7.
The package will include a multi-year support program "to ensure full interoperability" between the Ukrainian forces and NATO, establishing the NATO-Ukraine Council "to upgrade political ties" and reaffirming that Ukraine will become a NATO member, Stoltenberg said.
NATO chief also said Zelensky would join the inaugural meeting of the new Council, adding that he "looks forward to welcoming" the Ukrainian leader at the Vilnius summit.
Ukraine applied to join NATO months after Russia launched its full-scale invasion.
While acknowledging the country cannot enter the alliance before the war's end, Ukrainian leadership has repeatedly called for a "clear signal" on the membership from the allies during the upcoming summit.
On June 3, Zelensky said that "there is no point" in attendance at the Vilnius summit unless NATO offers a membership invitation or "some kind of signal."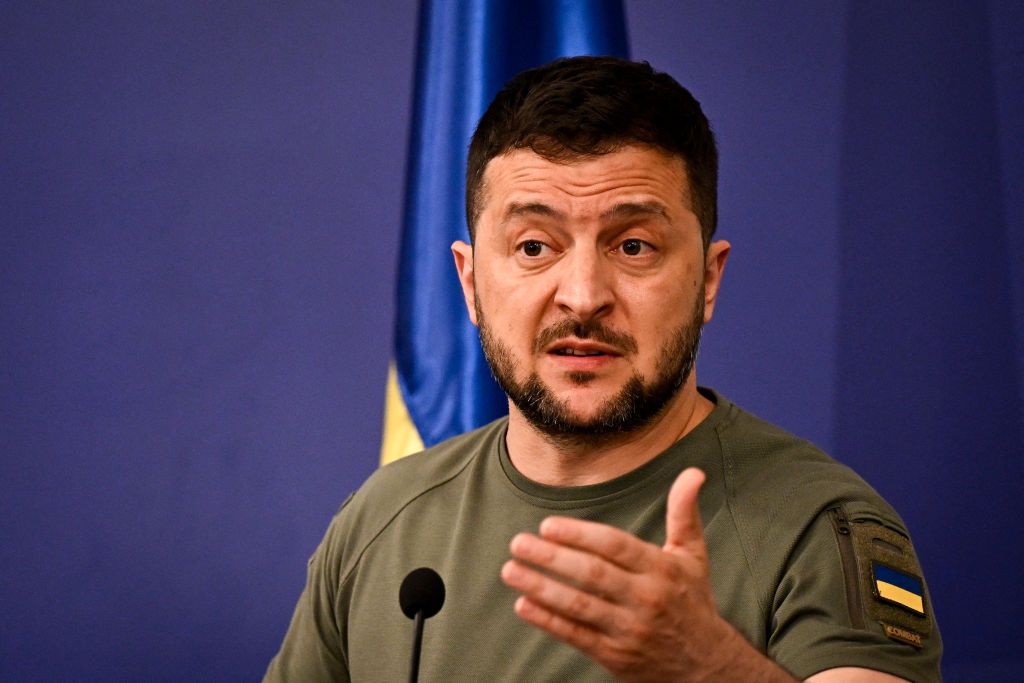 Germany delivers more aid
The German government announced on July 7 it had delivered a new aid package for Ukraine, including anti-drone equipment.
The latest aid is meant to bolster Ukraine's military engineering capabilities as it includes Beaver bridge-laying vehicles and bridges, as well as Dachs armored engineering vehicles.
Ukraine also received three radio jammers, two anti-drone sensors and jammers, six HX81 truck tractor trains, and three semi-trailers.
In its previous package from June 29, Germany's aid also focused on bridge layers, as well as mobile demining systems, vehicles, and a TRML-4D air surveillance radar station.
Russia excludes UN monitors to Zaporizhzhia Nuclear Plant rooftops
The International Atomic Energy Agency (IAEA) experts have been denied access to the rooftop of the occupied Zaporizhzhia Nuclear Power Plant, IAEA Director General Rafael Grossi said during a press conference in Japan on July 7.
On July 4, Zelensky said, citing intelligence, that Russian forces placed explosives on the roof of two power units in "preparation for a provocation" at the Zaporizhzhia nuclear plant.
The same day, Renat Karchaa, an adviser to the head of Russia's nuclear power operator Rosenergoatom, claimed that "Ukraine is going to attack" the nuclear plant.
Russia has regularly blamed Ukraine for attacks it itself has perpetrated.
Meanwhile, Ukrainian authorities launched drills and evacuation plans for residents in the area near the plant.
Ukraine and its allies and partners called on Russia to withdraw its troops from the nuclear plant and transfer effective control to the IAEA, the UN nuclear agency.