This audio is created with AI assistance
American author Elizabeth Gilbert ignited a heated online debate when she decided to postpone the release of her new novel, "The Snow Forest," which is set in Russia.
Many Ukrainians (and not only) thought that it was insensitive for a bestselling author to choose Russia as the backdrop to their novel while the country is engaged in a full-scale war against Ukraine.
But now, some critics are vehemently condemning the choice to postpone the publication as an "attack" on Russian culture and freedom of expression, not to mention setting a bad precedent for the publishing industry.
This raises a thought-provoking question: Are there boundaries that should be observed when creating art during times of war?
"The Snow Forest" was set for publication in February 2024 and is said to be based off of the story of the Lykov family, a group of Old Believers who spent decades in partial isolation to avoid religious persecution from the Soviet authorities.
The book began to receive waves of negative reviews on Goodreads, mainly from Ukrainians who were angry that Gilbert (whose books have been translated into Ukrainian and is quite popular amongst Ukrainian readers) would choose to publish a novel set in Russia amid the war.
"It is not the time for this book to be published. And I do not want to add any harm to a group of people who have already experienced, and are all continuing to experience, grievous and extreme harm. So that is the choice that I have made," Gilbert said in a video uploaded to Twitter explaining her reasoning for pulling the book from its scheduled publication date. In the comments below the post, she received an outpouring of gratitude from Ukrainians.
The subsequent backlash, however, followed a painfully predictable pattern, highlighting the limited understanding the public possesses of Ukraine and Russia.
In her op-ed, writer and former President of PEN America Francine Prose expressed her concerns about a potential escalation resulting from the novel's postponement, asking, "Should I build a bonfire in my backyard and consign Gogol, Tolstoy, and Chekhov to the flames?"
"Do we sacrifice Tchaikovsky, Dostoyevsky, Tolstoy, Chagall? What about Russian hats, Russian dressing, the breed of cat known as a Russian Blue? Do we boycott the ballet?" Kat Rosenfield continued.
An even more pitiful outcry was Peter Savodnik's introduction to Rosenfield's piece, in which he wagered that Gilbert's book "would have reminded them (Russian readers) of another Russia mirrored in the lives of those who refuse to conform – think Yuri Zhivago or Ivan Denisovich. It would have moved things in the right direction."
This reasoning presumes that a novel would have tipped the scales and possibly – finally – ushered in a democratic Russia, unlike the countless other writers published in Russia over the centuries, including those persecuted or even killed by the Russian state…
Does it matter to any of these critics that Gogol was Ukrainian, Chekhov and Tchaikovsky had Ukrainian ties, or that Chagall was a Belarusian Jew? What about the fact that Russian dressing is actually an American concoction? Or that the White Russian cocktail was actually thought up by a Belgian barman, and Poland also has a strong claim to being the birthplace of vodka?
It's almost absurd to point out the later examples, yet they serve to underscore the ignorance of such individuals and, more importantly, reveal a lack of emotional involvement in the subject matter.
Let's not forget that some Russian artists have a history of supporting Russian aggression abroad, and therefore calls for canceling concerts or public appearances are not just the so-called "woke mob" at work against all things Russian.
For example, opera singer Anna Netrebko publicly condemned Russia's full-scale invasion in 2022, but many Ukrainians remember that she was photographed at an event in St. Petersburg in 2014 alongside Russian proxy official Oleg Tsaryov and the flag of Russian-occupied Donetsk. At the event, Netrebko donated one million rubles to a theater located in Russian-controlled Donetsk, saying that she was doing it to support artists during wartime. American poet Katha Pollitt conveniently left this out of her piece, instead saying she wasn't "belitting" Ukrainians who criticized Gilbert, but that "war makes people crazy."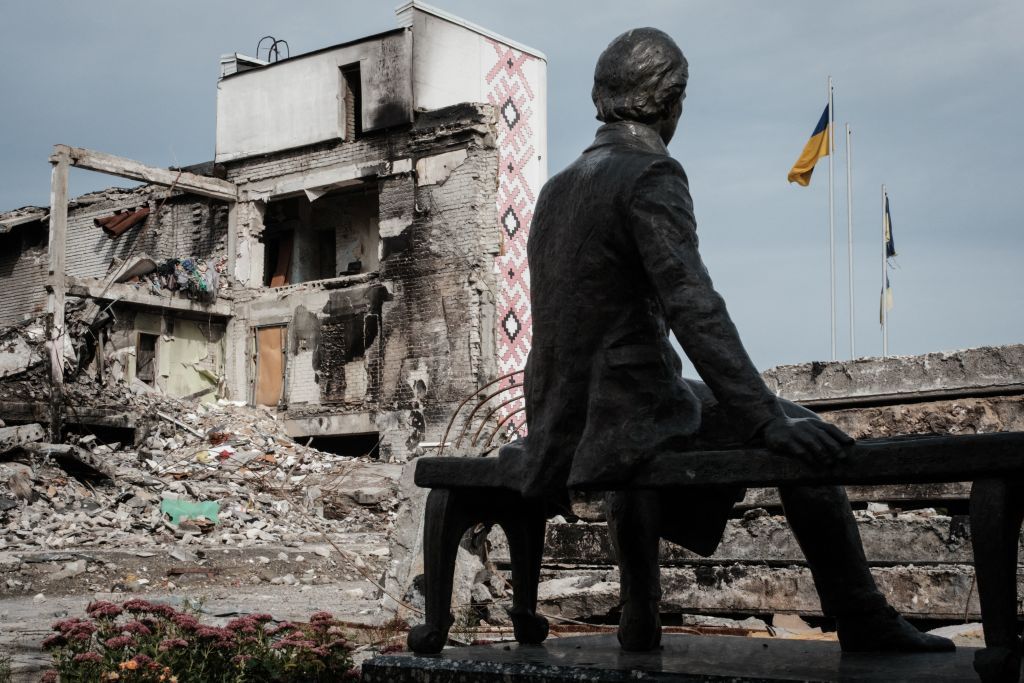 A contributing editor at Literary Hub, Janet Manley, seemingly condescended to Ukrainians in her op-ed on the matter, which has since been amended due to reader backlash.
"There are those purporting to be Ukrainian (suspicious) on Goodreads (suspicious)" was one of the original lines in the text which drew the most criticism, including from yours truly, because it appeared she was implying that Ukrainians couldn't possibly know of Elizabeth Gilbert or her work.
Manley went on to say that the book's release would have coincided with the "three-year anniversary of Russia's invasion of Ukraine," despite the fact that it started last year. According to Manley, the full-scale invasion started "a few years after the annexation of Crimea," which is quite a vague way of referring to the fact that nine years have passed since then – this information can be easily found online through a Google search.
She also referred to the "current iteration of a centuries-old shuffling of borders," as if border disputes in Eastern Europe (or anywhere else in the world, for that matter) have always been little more than some stifling bureaucratic issue and not often defined by unspeakable violence and horror.
While the amendments to Manley's text are appreciated, one can't help but wonder why someone who clearly has no knowledge of the region was allowed to even write about it, not to mention the lack of any conceivable fact-checking prior to the piece's publication. Given that Literary Hub is one of the most-read sites for literature lovers in the English-speaking world, it's a bit disheartening.
Meanwhile, the British philosopher Kathleen Stock went for passive-aggressive snark, starting off her op-ed in Unherd by trivializing the losses incurred by Ukrainian forces during the counteroffensive, recent missile strikes in Odesa and Kryvyi Rih, and the aftermath of the Kakhovka dam disaster by concluding: "In better news, however, the American author of 'Eat, Pray, Love' has withdrawn her next book from publication."
The online crusaders against the so-called "woke mob" or "suspicious Ukrainians" have been quick to defend the right to tell stories set in Russia, yet few people online offer any meaningful examples themselves.
It seems many westerners' knowledge of anti-Soviet literature is limited to their school-day memories of reading Aleksandr Solzhenitsyn. In that case, it's worth noting that Solzhenitsyn later in life became an ardent supporter of the ideas now embodied in the politics of Russian dictator Vladimir Putin, so perhaps he's not the most effective symbol of standing up to authoritarianism…
There most definitely are stories set in Soviet Russia worth telling, like the mass executions that took place from 1937-1938 in the Sandarmokh forest, where an estimated 2,154 Russians, 762 Finns, 676 Karelians, 493 Ukrainians, 212 Poles, 184 Germans, and 89 Belarusians were executed by the Soviet secret police. Many of them were writers, journalists, and people of culture – their only "crime" was not going blindly along with the doctrines of the Soviet regime.
Nadezhda Mandelstam's memoirs are also a testament to surviving Stalin's Russia, as she poignantly recounts how she stood by her husband – the Russian poet Osip Mandelstam, who was arrested and tortured by the Soviet police for his poetry – despite the risk that it posed her.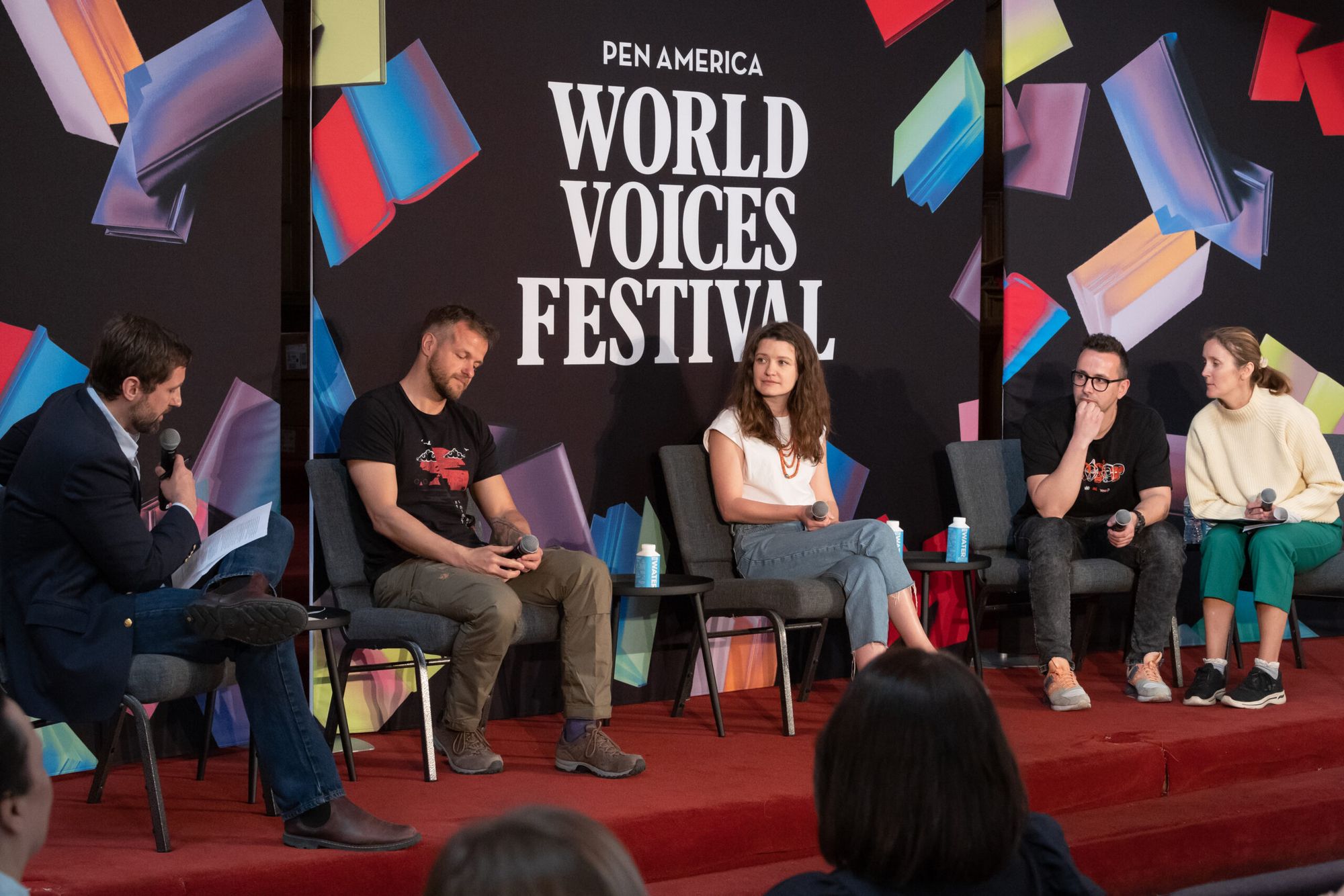 Examples of Soviet oppression are not limited to the time of Stalin's rule. The Ukrainian poet Vasyl Stus was arrested multiple times and spent years of his life in prison for his anti-Soviet views and advocating for Ukrainian national identity. He died under suspicious circumstances during a hunger strike in a Russian penal colony in 1985, the very same year that the world praised Mikhail Gorbachev for the policies of "glasnost" and "perestroika."
None of this, to my knowledge, has surfaced in the discourse surrounding the postponement of Gilbert's book. Instead, a swarm of op-eds bemoaning the "attack" on all things presumed to be Russian was unleashed on the public.
Russia's all-out war in Ukraine has been dubbed the most documented war in history, and yet much of the world remains content with a surface-level understanding of what's been happening between the two countries. They seem intent on continuing to find the good in Russia, and to take every opportunity to call out Ukrainians for being "too emotional."
Could media fatigue be the cause? Are we destined for ignorance in the digital age, navigating aimlessly without a paddle, forever lost amidst a vast sea of information? Can we hold individuals accountable for their inability to fully comprehend the pervasive impact of war when they themselves are not directly affected by it?
These are complex questions with no easy answer, but the absence of empathy that fuels these conversations does not augur well for anyone.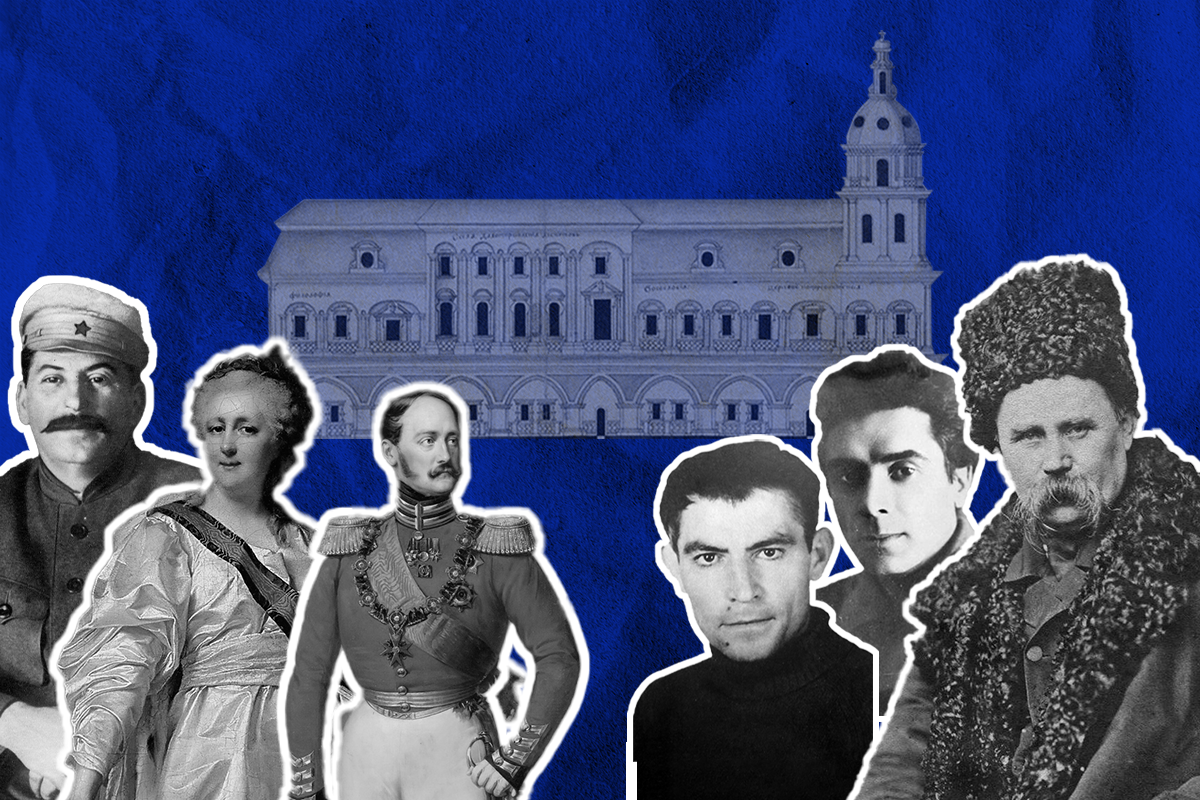 Gilbert's book will be released at a later date, and it will most certainly sell well. Until then, none of us can offer a definitive argument in favor of or against it.
However, the memoir "Eat, Pray, Love," which catapulted Gilbert to fame, was criticized by many for being too self-centered and using the cultures of Italy, India, and Indonesia as more of set pieces than anything else.
Both Russia and the West have frequently indulged in romanticizing the so-called "Russian soul," which essentially glorifies suffering, hardship, and even criminality. The end result, especially in the post-Cold War era, typically involves artistic displays of unadulterated – sometimes violent – kitsch.
With the delay of Gilbert's book, readers might just have been spared – at least for now – yet another attempt to mysticize Russia, rather than finally understand it for what it is.
Editor's Note:  This op-ed has been amended to clarify that Anna Netrebko and Oleg Tsaryov were photographed in St. Petersburg.
The opinions expressed in the op-ed section are those of the authors and do not purport to reflect the views of the Kyiv Independent.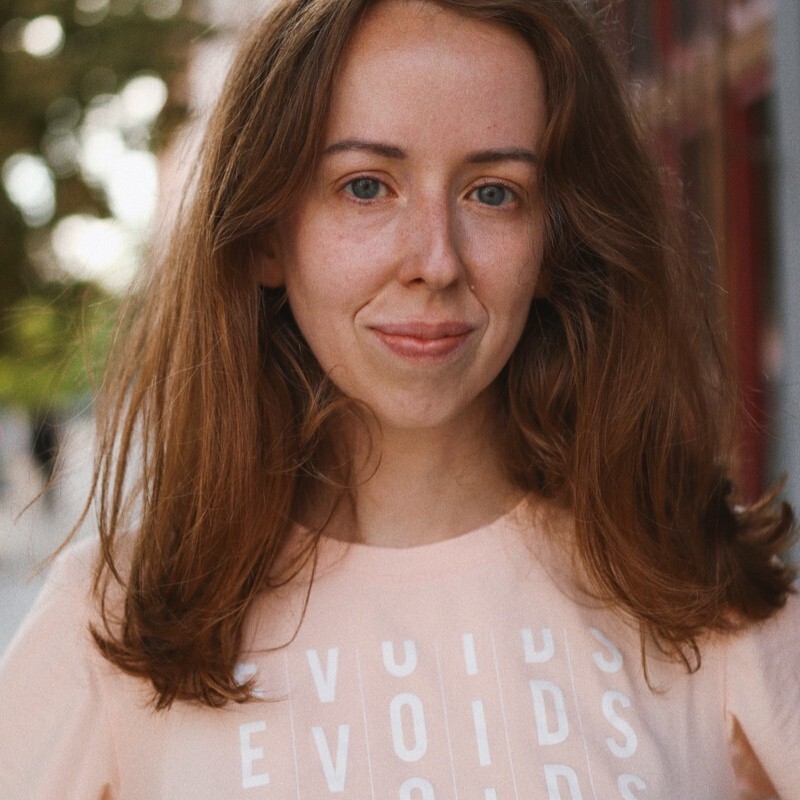 Kate Tsurkan
Reporter
Kate Tsurkan is a reporter at the Kyiv Independent. She is a writer, editor, and translator. Her work has been published in The New Yorker, Vanity Fair, Harpers, The Washington Post, and elsewhere. She is the co-founder of Apofenie Magazine. Originally from the U.S., she resides in Chernivtsi, a city in the west of Ukraine.