This audio is created with AI assistance
Russia "continues to weaponize religion" to discredit Ukraine in the international arena and uses information operations about religion to achieve its military goals, the Institute for the Study of War wrote in its latest update.
According to the April 9 update, Moscow is conducting an information operation "falsely portraying Russia as a religiously tolerant state" and accusing Ukraine of "religious intolerance towards the Moscow Patriarchate."
"The Kremlin continues to use long-standing false narratives that the Ukrainian government is oppressing religious liberties as a moral justification for its refusal to negotiate with Ukraine, likely in the hopes of turning international public opinion against Ukraine," reads the report.
Ukraine has long accused the Russian-controlled Ukrainian Orthodox Church of the Moscow Patriarchate (UOC-MP) of serving as the Kremlin's propaganda arm on the religious front. The conflict between the Ukrainian government and the UOC-MP intensified during Russia's full-scale invasion of Ukraine.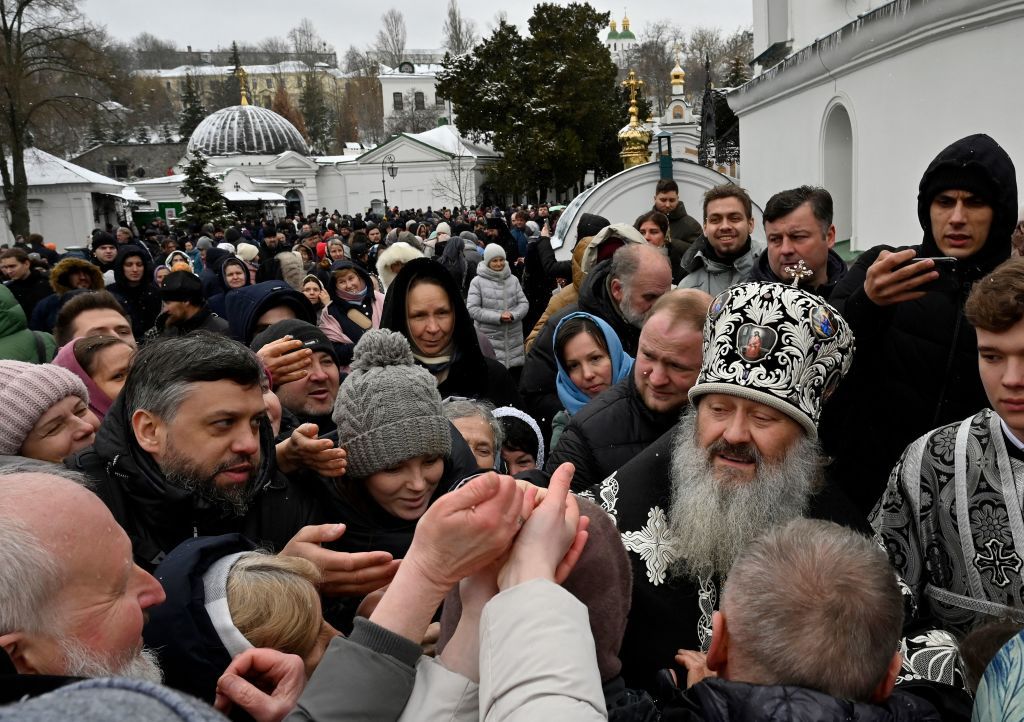 The ISW also wrote that Russia could use the upcoming Orthodox Easter holiday on April 16 to delay a Ukrainian counteroffensive. It may call for a ceasefire "out of respect for the Orthodox religion" despite showing no such respect for the religion in Ukraine's occupied territories.
"No combatant is obligated to accept a ceasefire on religious or any other grounds, however. Should Russia offer and Ukraine refuse a ceasefire over Orthodox Easter, the Kremlin will not thereby have demonstrated any greater devotion to the defense of Christianity or Christian values nor shown that Kyiv rejects those values. Putin will merely have demonstrated, once again, his cynicism."
According to the ISW, since the beginning of Moscow's all-out war on Feb. 24, 2022, Russian troops or occupation authorities have committed at least 76 acts of religious persecution in Ukraine.
Moscow-installed proxies in the occupied Ukrainian territories have reportedly closed, "nationalized," or forcibly converted at least 26 places of worship to the Kremlin-controlled Russian Orthodox Church, killed or captured 29 clergymen or religious leaders as well as looted, desecrated, or intentionally destroyed 13 places of worship.
"Russian religious persecutions are likely also part of an ongoing Russian cultural genocide and ethnic cleansing campaign aimed at extirpating the idea of an independent Ukrainian nationality or Ukrainian Orthodox Church," the ISW added.