This audio is created with AI assistance
While the world was gripped by the horrendous flood that hit Ukraine's southern Kherson Oblast after Russian forces destroyed the massive Kakhovka dam over the Dnipro River on June 6, fearless volunteers and regular Ukrainians spent no time doubting they had to step up again.
Many rushed directly to the site of the disaster to help rescue those trapped in the catastrophic flood zone, as well as deliver drinking water, first aid, and food to those who decided not to evacuate. Others sheltered rescued pets or donated money and goods to those affected.
"We did not spend a second hesitating whether to go to Kherson or not," Argisht Darchinyan, the head of Kryvyi Rih-based non-profit Viking, told the Kyiv Independent.
The team behind the Dnipro-based foundation "Reconstruction of Ukraine" also rushed to help the flood-hit region.
"We joined forces with several other charities to have a bigger team working there," says the charity's head Illia Odyntsov.
The challenging evacuations from the flood-hit area have been mainly conducted by Ukrainian first responders and volunteers, while none of the major international organizations, such as the UN or International Committee of the Red Cross, have sent missions to help.
Amid the threat caused by the strong current of cold water and Russian shelling, locals, volunteers, and rescuers have been working almost non-stop, shoulder-to-shoulder, to help eliminate the outcomes of one of Russia's most horrendous war crimes in Ukraine.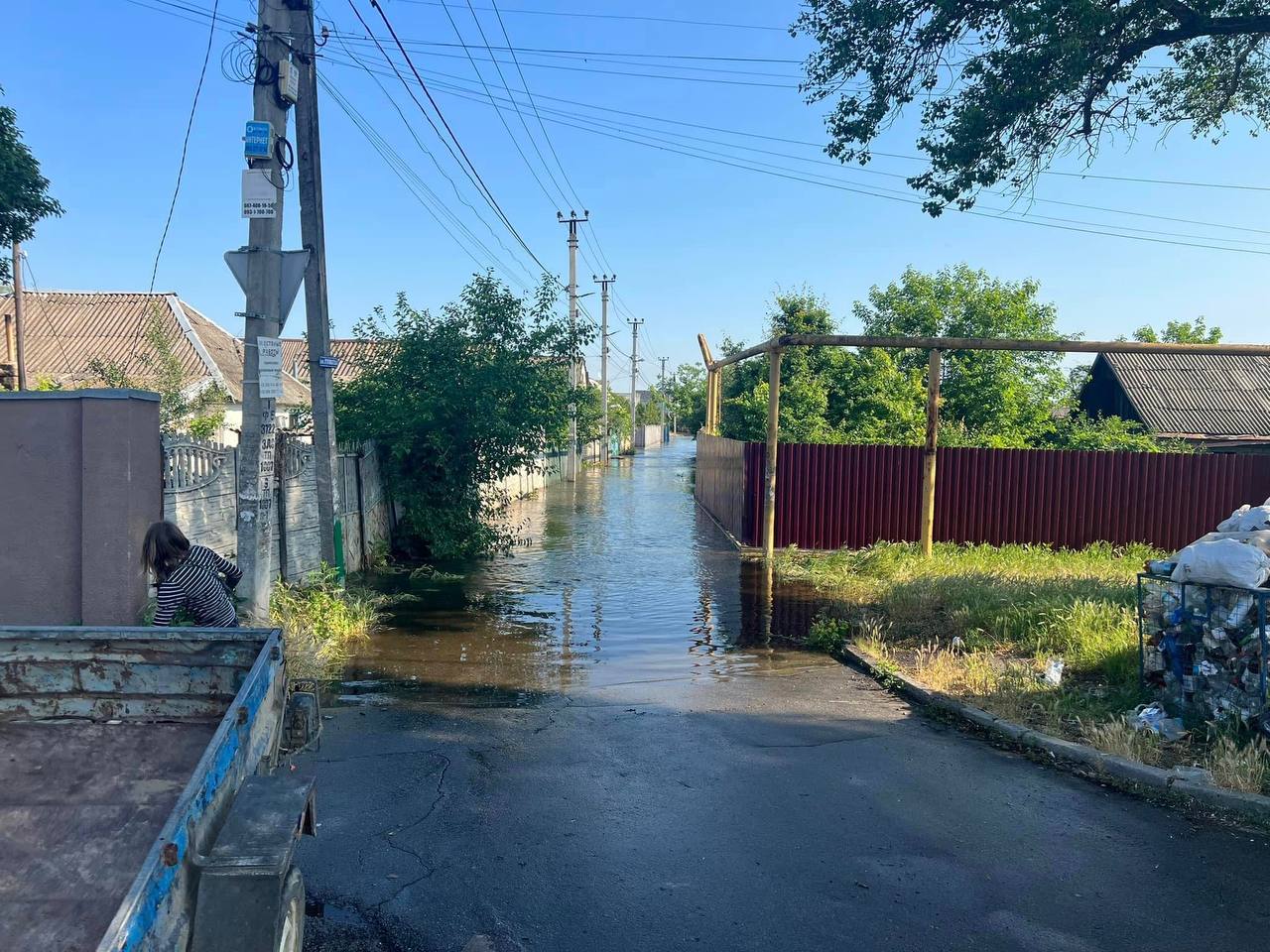 Interior Minister Ihor Klymenko reported on June 12 that due to the flooding caused by Russia's destruction of the dam, 10 people have died, and 42 are considered missing, including seven children.
As of June 17, 28 settlements in Kherson Oblast remained flooded, according to Kherson Oblast Governor Oleksandr Prokudin. Eleven of them are located on the Ukrainian-controlled west bank of the Dnipro River, and 17 on the Russian-occupied east bank.
According to Interior Minister Ihor Klymenko, 3,761 people have been evacuated from flood-hit Kherson and Mykolaiv oblasts as of June 14.
"With everything happening in Ukraine — we have to be united," says Darchinyan. "Anyone in Ukraine can become a victim of Russia. The enemy does not pity any of us."
"So whether it's Kherson or Kryvyi Rih, we need to go and help. No one will do it but us," he adds.
Volunteers, assemble  
Darchinyan and two other volunteers from his non-profit left for Kherson in the early morning of June 6. The tough mission to save as many lives as possible began as soon as they arrived.
"These people have lost everything. It's hard to describe the horror they have witnessed," Darchinyan says.
People waited for evacuation on the balconies and on the rooftops, with some spending days waiting to be saved, the volunteer says.
"I will never forget that frightened look on the children's faces. Many of them were very hungry and thirsty, very exhausted."
Darchinyan's non-profit rescued 23 people and 30 pets from Kherson and the settlements nearby in the first week. Throughout his time in Kherson, Darchinyan says he felt a "strong sense of unity and synergy" among the volunteers working there: "We helped each other a lot."
Bulgarian Petya Petrova, who volunteers for the well-known Ukrainian animal rights organization UAnimals, says their rescue team went to Kherson shortly after learning about the dam's demolition on June 6.
Petrova says their hotline received a lot of requests on the first day to rescue animals in the flood-hit areas. But they did not have a motor boat at first, crucial for rescuers considering the strong current.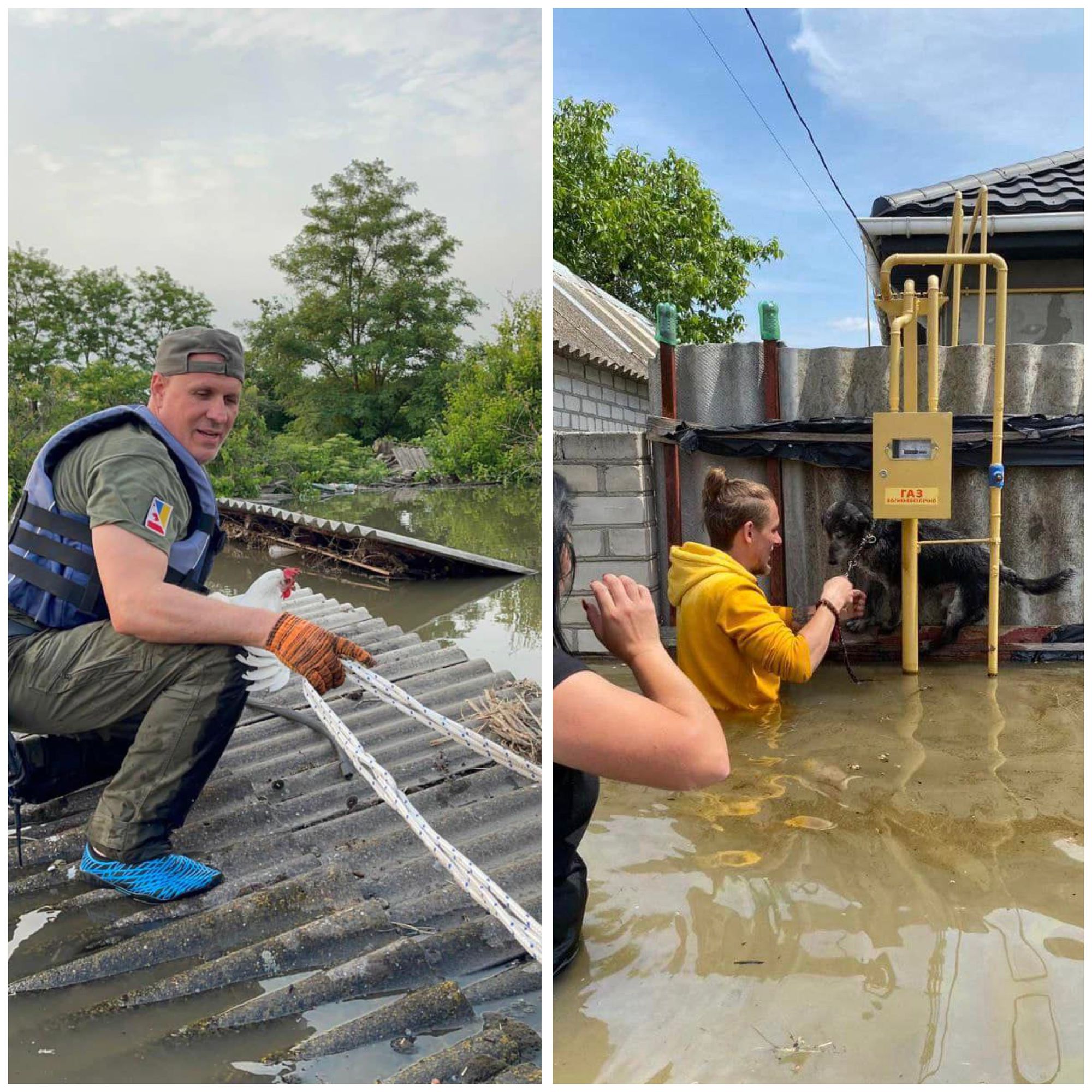 Rescuers had to use a rubber boat on the first day of their mission, preventing them from reaching all the places where their help was needed, Petrova says. They then started collaborating with other volunteers who were better equipped and forwarded them some of the requests for help.
"I think that is the right way to do it because whoever can go and save animals should do it," Petrova says. "Time mattered so much. We realized we had to work together to really provide help."
The head of the Kyiv-based non-governmental organization Petro and Mazepa, Dmytro Pidturkin, agrees with Petrova. He says that the State Emergency Service workers also forwarded requests about animals to rescue to volunteers and were "happy to get their help."
According to Pidturkin, first responders welcomed their help especially when cats needed to be rescued since they knew "how badly they could bite." Pidturkin says he experienced it himself.
"One Kherson cat, which I caught right out of the strong current of water, decided to bite my arm. I had a high fever for almost two days, and I still don't have full mobility in my arm," he says.
Despite his injury, he continued working at the site because there was a strong need "to save lives."
Odyntsov says most volunteers and nonprofits working in Ukraine now "have similar values." When the disaster occurred in Kherson Oblast, they knew that unity would be the key to successful missions there.
Odyntsov's foundation cooperated with four other charities, both local and Dnipro-based, to collect, sort, and deliver the aid — mostly drinking water, food, hygiene products, and portable chargers — across Kherson and nearby settlements as fast as possible.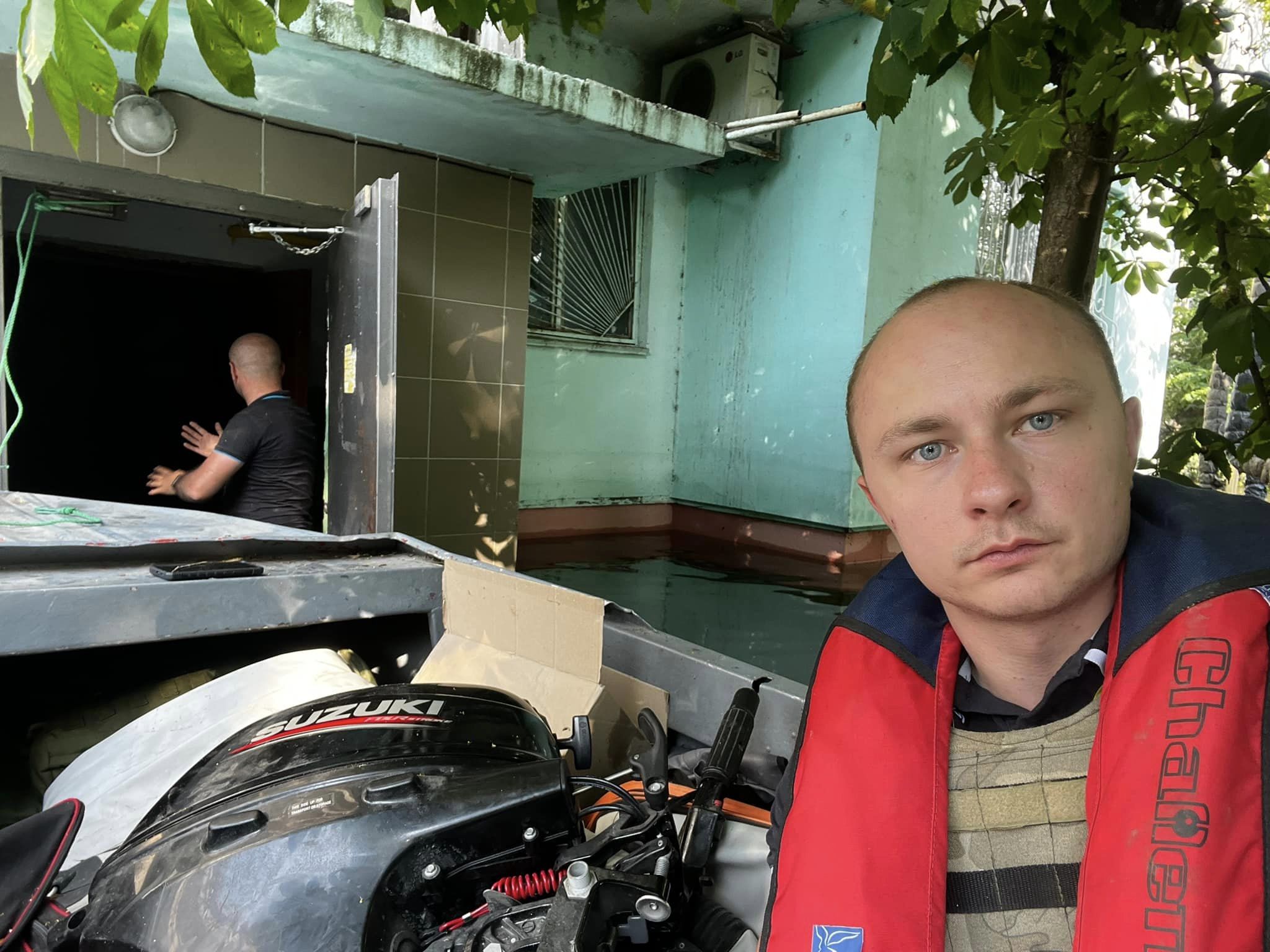 During such delivery missions, they have also worked with the State Emergency Service and local police, Odyntsov says.
"I was surprised that all of the rescue workers and police officers collected the phone numbers of those who asked for their help and tried to find every item that they asked for,"  Odyntsov says.
"I saw them even buying cigarettes for the people at their own expense. Although it was not the first thing people needed, they brought it too," he adds.
"Everyone was just so concerned about them (the affected)," Odyntsov says.
The State Emergency Service, along with President Volodymyr Zelensky, have thanked volunteers for their help.
"We are grateful to all the volunteers and citizens who join and help us," the head of the State Emergency Service civil protection department told Ukrainian TV.
"I thank every rescuer, military and police officer, local communities and international organizations currently operating in Kherson and Mykolaiv oblasts, all our volunteers — each and everyone who helps save people, animals, and life in general in the disaster zone," Zelensky said.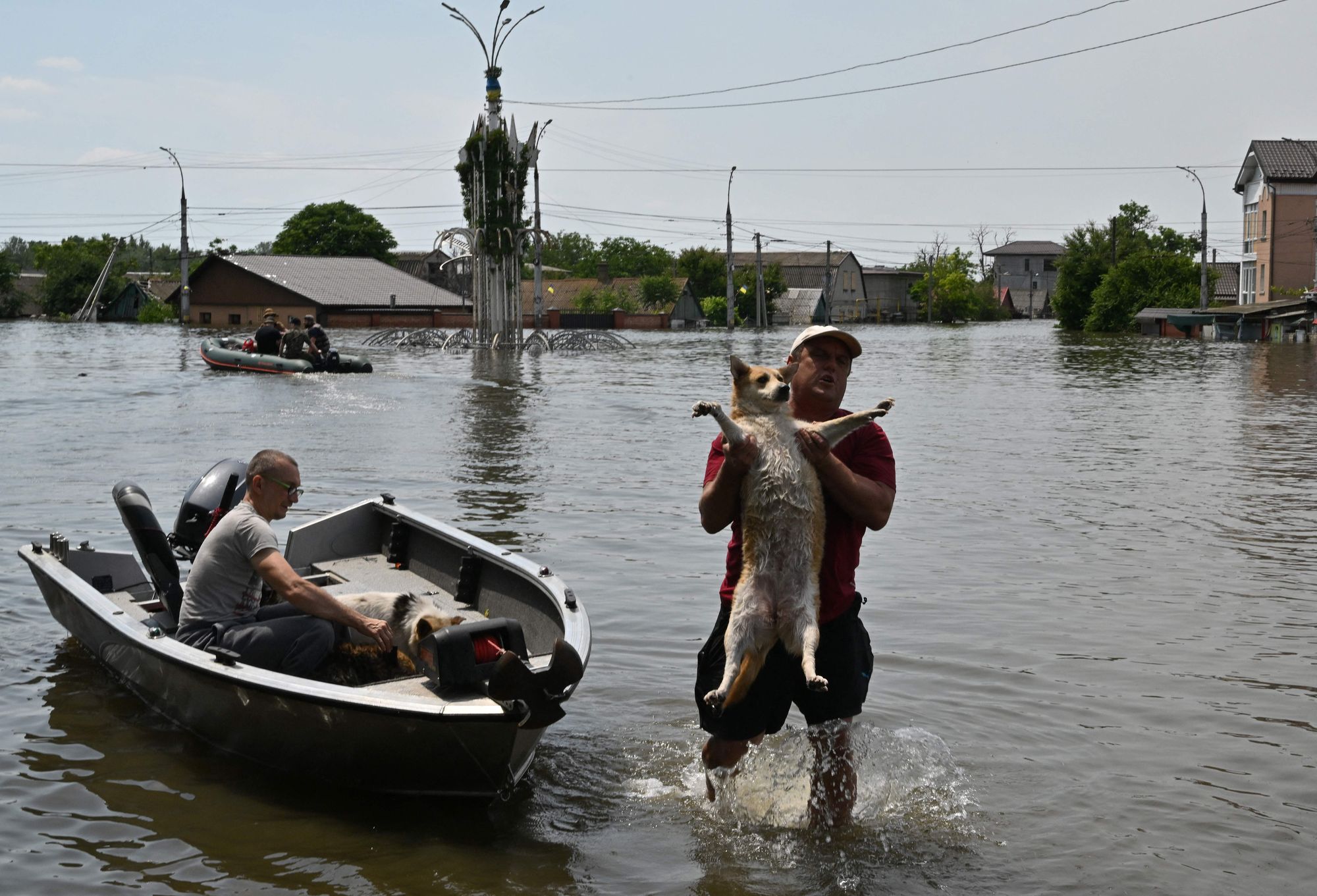 All help is priceless
Not only volunteers and first responders supported those affected by the flooding. Locals and regular Ukrainians have stepped in too.
Serhii Yeremenko, a 45-year-old dog trainer from the village of Bilozerka, just 18 kilometers from Kherson, says he has rescued seven dogs and helped many of his fellow residents to evacuate from their flooded homes. Some of the dogs he saved remain at his home until today.
The dogs were almost drowning and were suffering from hypothermia when Yeremenko found them.
He knew that after staying in the dirty water for some time, they had a high risk of getting sick with enteritis or distemper. He contacted local volunteers to help him get medicine and vaccines for the dogs.
His phone didn't stop ringing, Yeremenko says, adding that he didn't expect so many calls.
"The issue is solved now. I have all the medicine needed."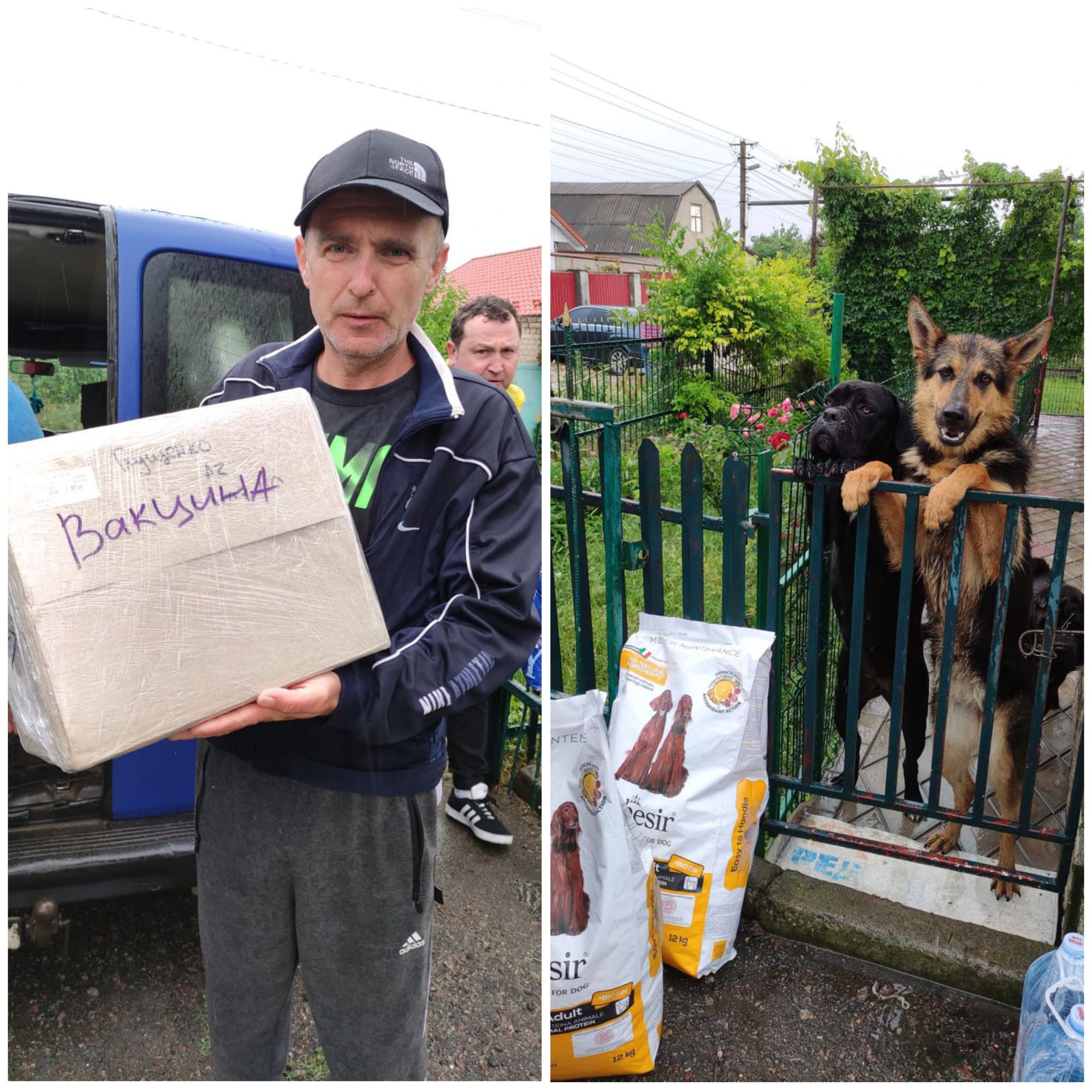 On June 11, UAnimals reported that schoolchildren from Kyiv had donated over 500 kilograms of pet food for the animals in the flood-affected Kherson Oblast.
"Local residents, their cats, and dogs were very grateful for the support," the organization wrote on Facebook.
Pidturkin says his organization often arranges events to provide low-income pet owners with dog and cat food all over Ukraine.
Last Saturday, they planned a similar event in Pryluky, a town in Chernihiv Oblast. To Pidturkin's surprise, the event was canceled when the organizers invited people to join it: They all refused, saying that "it would be better to send pet food to Kherson."
"These are the regular elderly people from Pryluky… It's priceless," he says.
As of June 17, the flood water level in Kherson Oblast has decreased to 1.32 meters, suggesting that the toughest rescue missions have likely already passed. But first responders, volunteers, and locals continue working there to help eliminate the fallout of the horrific flooding.
"People who did not leave their homes have already started to clean up the surrounding areas," Kherson Oblast Governor Oleksandr Prokudin wrote on Telegram on June 16.
"Once again, I admire the resilience of Ukrainians," he wrote.
"This tragedy has once again shown the consolidation of us as a nation," says Pidturkin.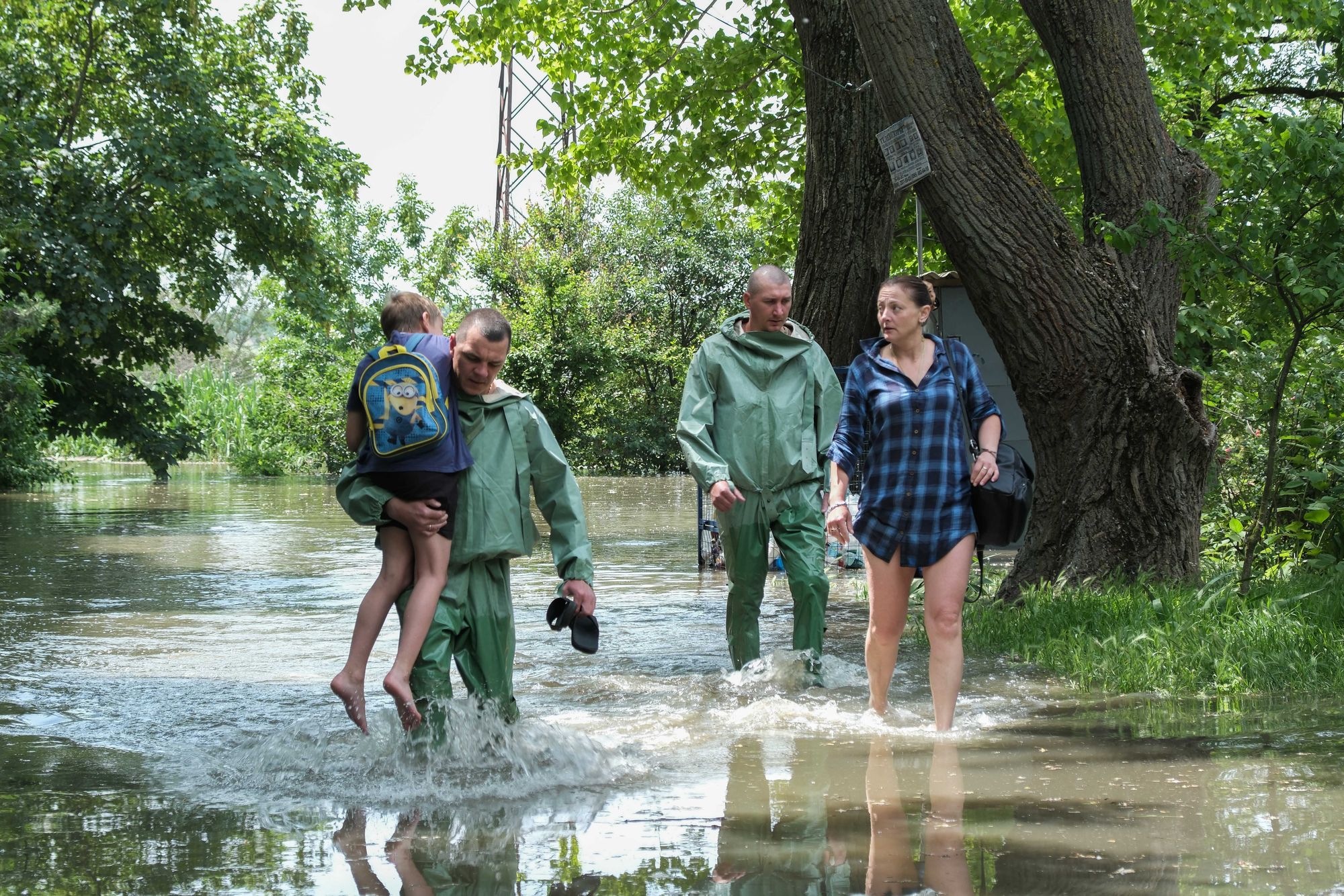 Note from the author:
Hi! Daria Shulzhenko here. I wrote this piece for you. Since the first day of Russia's all-out war, I have been working almost non-stop to tell the stories of those affected by Russia's brutal aggression. By telling all those painful stories, we are helping to keep the world informed about the reality of Russia's war against Ukraine. By becoming the Kyiv Independent's patron, you can help us continue telling the world the truth about this war.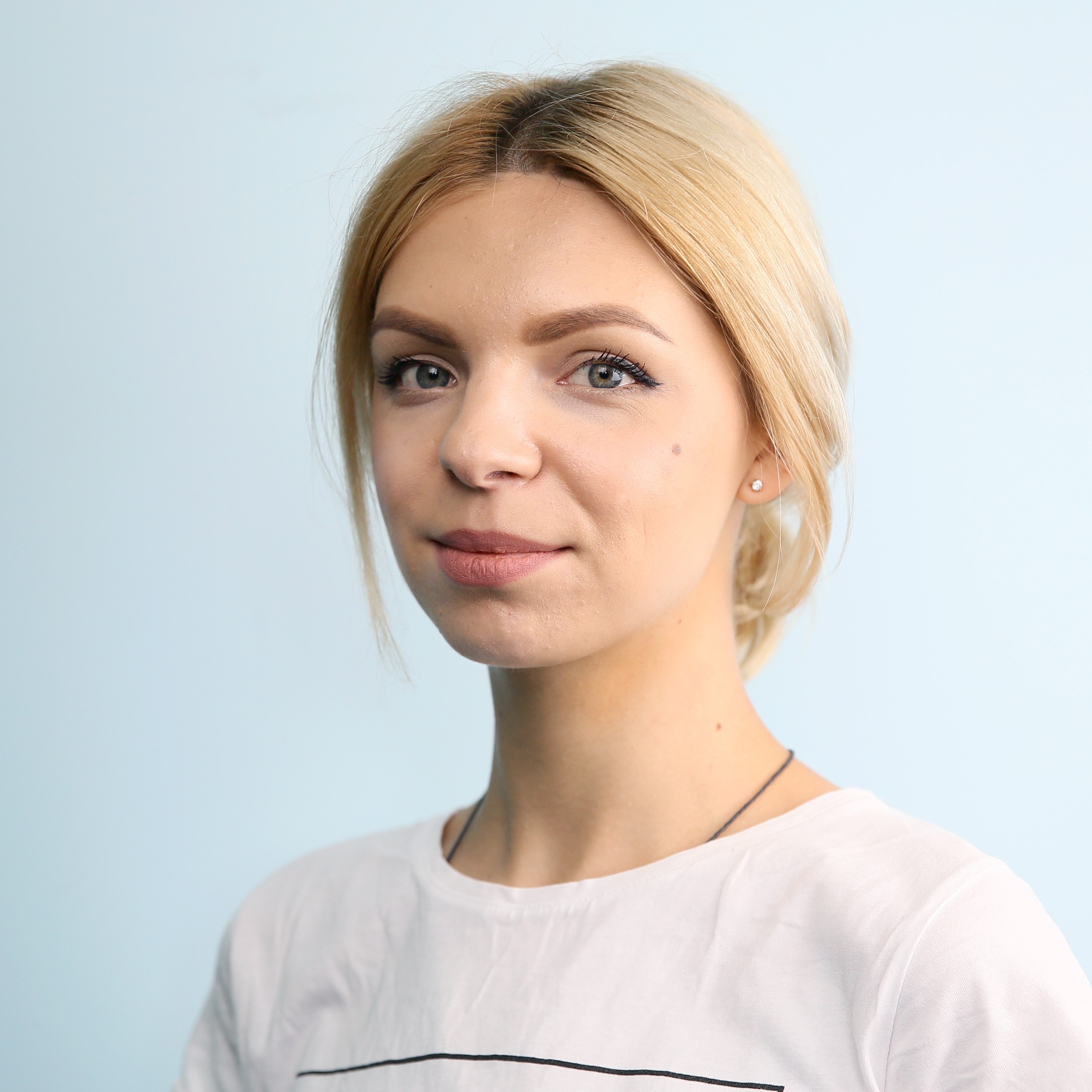 Daria Shulzhenko
Reporter
Daria Shulzhenko is a reporter at the Kyiv Independent. She has been a lifestyle reporter at the Kyiv Post until November 2021. She graduated from Kyiv International University with a bachelor's in linguistics, specializing in translation from English and German languages. She has previously worked as a freelance writer and researcher.