This audio is created with AI assistance
The rise in Russia's disinformation efforts continues to be an ever-growing concern for Western nations. This uptick is notably concentrated on Russia's all-out invasion of Ukraine, aiming to weaken Western backing for the country.
These strategic propaganda operations are far from isolated events. They represent a broader pattern of information warfare conducted by Russia since 2014, meticulously crafted to erode democratic values, foment discord, and control the narratives within Western media on Ukraine.
Over the past decade, Russia has systematically manipulated narratives to denigrate Ukraine. Leveraging strategic storytelling, it has cast Ukraine as a nation spiraling into chaos, perpetuating misconceptions about Ukraine failing as a state.
This campaign of deceit, which escalated significantly after the 2014 Revolution of Dignity, the Russian invasion of eastern Ukraine, and the illegal annexation of Crimea, has permeated global media channels often without the requisite fact-checking scrutiny required by reputable outlets.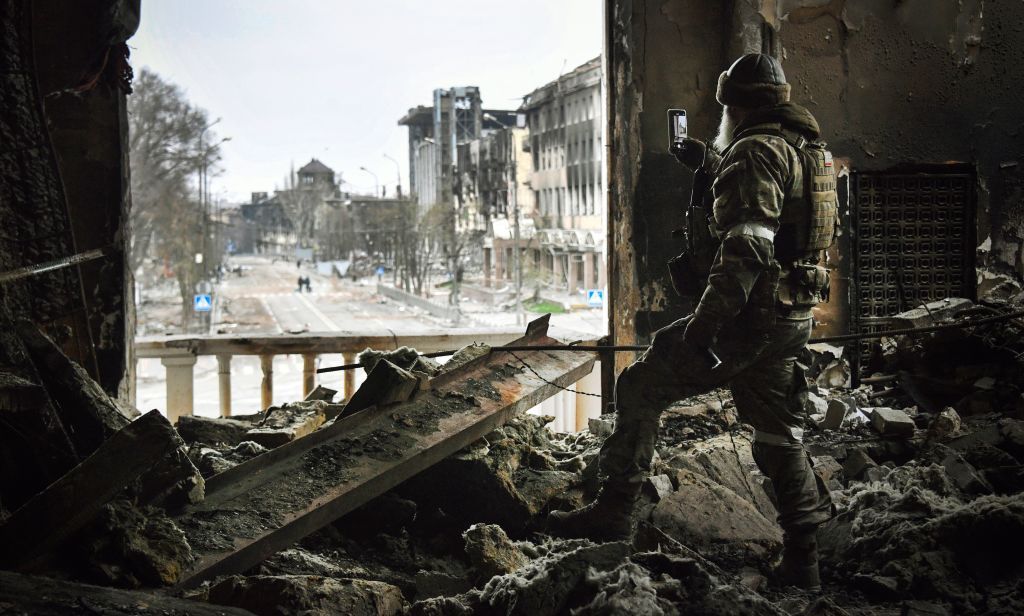 The evolution of Russia's disinformation narratives presents a historical puzzle. Moving from revisionist interpretations surrounding the Crimean annexation to disseminating untruths about neo-Nazi penetrations into the Ukrainian government and the existence of clandestine biological weapons labs, the Kremlin employs confusion and division as its modus operandi.
Designed to strengthen the domestic and global perception of Russia's actions, these strategies pose an existential threat to Western democracies and their continued support for Ukraine's fight for its existence.
Jessica Brandt, a policy director at the Brookings Institution, highlighted that "Russia doesn't pull even its most outlandish narratives out of thin air – it builds on existing resentments and political fissures." Consequently, Russia harnesses far-right ideologies, exploiting "America First" sentiments to undercut support for Ukraine.
Emerging evidence demonstrates the sophistication of Russia's disinformation operatives. Leaked documents indicate a prowess in manipulating social media algorithms and search engine rankings, using countless deceptive online profiles to promote disinformation. This disinformation is as varied as claims about the Ukrainian military's ineptitude to spurious vaccine side effects.
As the 2024 U.S. presidential race looms, Chris Krebs, the former chief of the U.S. Cybersecurity and Infrastructure Security Agency, foresees significant foreign and domestic interference. Anticipating actions from nations such as Russia, China, and Iran, he warns of rising tensions and the urgent need for countermeasures to secure democratic processes.
Krebs posits that foreign actors are even more incentivized to interfere than in the 2020 elections, striving for both influence (shaping public opinion) and interference (targeting election infrastructure). Furthermore, ordinary internet users are inadvertently becoming disinformation conduits, amplifying chaos and discord, obviating the need for Russian troll and bot intervention. Meanwhile, Russian trolls continue to perfect their craft and learn from previous mistakes to better hide their identities.
Twitter's (now known as X) recently introduced paid verification system has inadvertently become a catalyst for Russian disinformation. Verified accounts allegedly operating outside Russia propagate Kremlin narratives and disinformation about Ukraine, circumventing U.S. sanctions. These verified accounts continue to post videos from other countries claiming the footage is from Ukraine and spreading narratives asking why we should be sending money to help Ukraine. As a result, many ordinary users share this disinformation and it spreads like wildfire across the platform.
Recent findings by the research firm Reset highlight a significant flaw in a system that allows anonymous accounts to buy verification. This offers them preferential placement in searches, mentions, and replies. These accounts frequently share content from Russian state media and disinformation about the conflict in Ukraine. Consequently, state media accounts from authoritarian regimes such as Russia, China, and Iran have seen a 33% surge in views, significantly expanding their disinformation reach.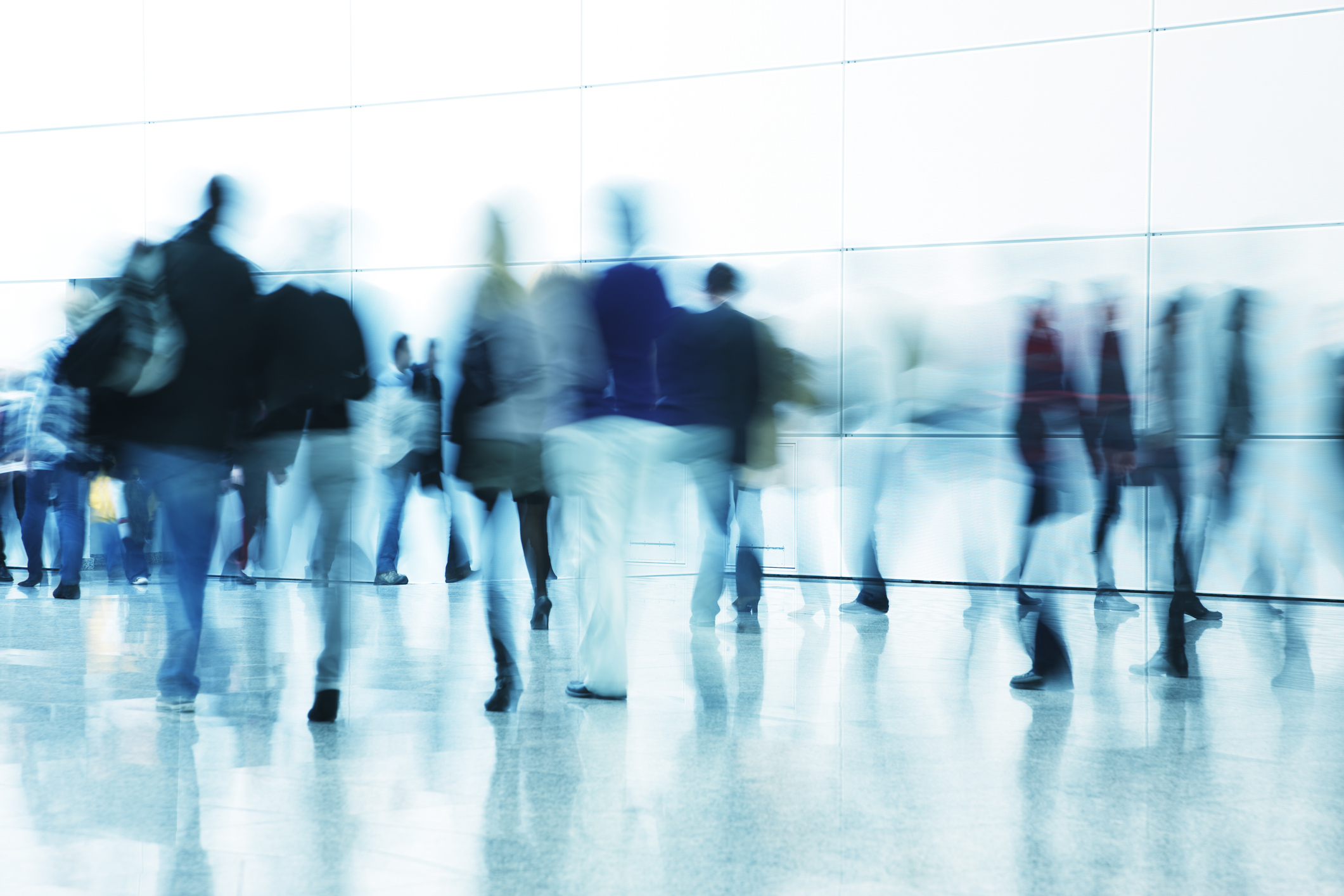 An analysis from NATO's Strategic Communications Center of Excellence on 11 Russian accounts, previously identified by X, indicated a 60% average rise in views following Musk's policy shift. This includes diplomatic profiles such as the Russian Embassy in the U.S., which experienced a 133% increase in engagement and a 150% uptick in views, as per the research report.
The European Commission, the EU's governing body, also concluded in a study that X has been instrumental in amplifying Russian propaganda about Ukraine to a wider audience than before the onset of the war. This was largely due to "the dismantling of Twitter's safety standards."
Margarita Simonyan, RT's Editor in Chief, one of the primary Russian propagandists, expressed gratitude to Musk for removing her state affiliation on X. In 2022, she stated that Ukraine should be wiped out, asserting, "There will be no Ukraine." Upon Russia's full-scale invasion of Ukraine, Simonyan conveyed immense joy at the event, remarking, "I've been anticipating this for eight years... it finally happened. This is true joy."
Russian disinformation's impact isn't confined to sowing discord; it is increasingly influencing political outcomes. Slovakia's President, Zuzana Čaputová, warned of an ongoing influence campaign polarizing her country and risking support for Ukraine. With the upcoming elections approaching, the populist party Smer-SD, which advocates ending military support to Ukraine, leads the polls, indicating the fertile ground for Russian narratives in Slovakia.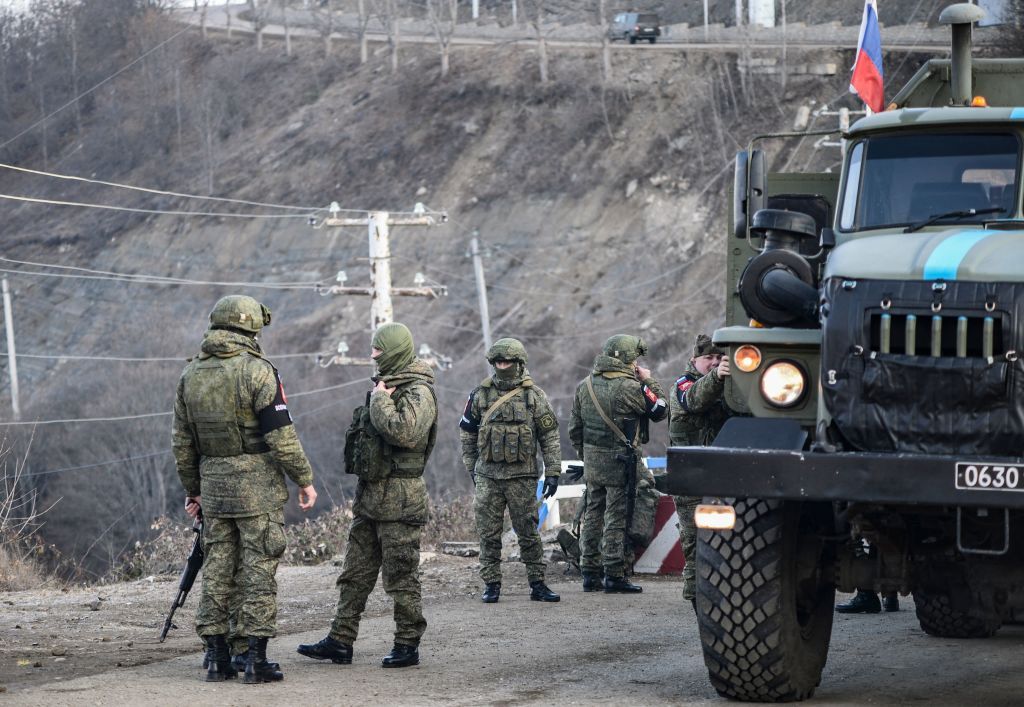 France also recently exposed a significant Russian disinformation campaign utilizing false news items disguised as articles by renowned media. This typifies Russia's hybrid warfare approach, undermining democratic institutions and manipulating public sentiment. Techniques such as "typosquatting" – using domain names almost identical to legitimate sites – can mislead internet users to false news sites.
U.S. intelligence has suspected that Russia's Federal Security Service (FSB) is covertly shaping Western policy and opinion by instructing Russian civilians to befriend influential Western figures. These individuals then promote Kremlin-friendly narratives, all while masking the FSB's involvement behind seemingly independent actors.
As a result, the ideas that were generated from Russian propaganda are then organically formulated from within Western society rather than from Russia as the "campaigns have sometimes been effective at planting Russian narratives in the Western press, according to the intelligence."
Russia's disinformation campaigns are expansive and insidious. By exploiting political fault lines and stoking existing resentments, they undermine democratic processes through disinformation by making people believe conspiracies and lies and question their reality. It is important for Western societies to understand that Russia's war against Ukraine isn't limited to the battlefield, it continues to be fought every day in the digital realm too.
Editor's Note: The opinions expressed in the op-ed section are those of the authors and do not purport to reflect the views of the Kyiv Independent.