This audio is created with AI assistance
Editor's Note: The opinions expressed in the op-ed section are those of the authors and do not purport to reflect the views of the Kyiv Independent.
There have been many optimistic takes claiming that Russia is losing or has already lost the information war against the West. This optimism is both misguided and dangerous.
"President Putin has comprehensively lost the information war in Ukraine and in the West," said Sir Jeremy Fleming, the director of GCHQ, the U.K.'s intelligence, security, and cyber agency.
"Ukraine isn't just winning the battle for hearts and minds online, it has already won," wrote P.W. Singer, the co-author of "Likewar: The Weaponization of Social Media."
These are just a sample of the many similar opinions we hear throughout private conferences and debates, as well as public media commentary.
This optimism seems to be grounded primarily in two observations: a) that Ukrainians are not buying into the Kremlin's propaganda, and b) that the West is still helping Ukraine resist the Kremlin's aggression.
It is reinforced by circumstantial evidence that is eagerly seized on, like the claim that Russia is losing the information war because visitors to a conference in India laughed at Russian Foreign Affairs Minister Sergei Lavrov's false assertion that Russia did not start the war.
Ukraine is heroically resisting not just in the military arena, but also on the information front. This could mean that Ukraine has become significantly stronger in the information domain since 2014, just as it has become much stronger militarily and in cyberspace.
Another factor to consider is that Russian crimes in Ukraine have crossed the line at which they could be excused by even flawless communication by the Kremlin. After all, it is always one's actions that are the most important message – and the Kremlin's actions are so atrocious that the horror and the responsibility for them cannot be hidden or blurred even by Russia's massive disinformation machine, at least in Ukraine.
The resilience of Ukrainians is admirable and inspiring, and it does hopefully mean that Russian disinformation will not be successful there anytime soon. However, Russia's lack of success in Ukraine does not tell us anything about Russia's impact elsewhere, including on Western support for Ukraine.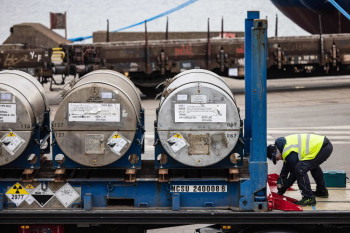 As CEPA President and CEO Alina Polyakova eloquently put it, the West is giving Ukraine "just enough to survive, but not to win." Patriots and HIMARS used to be considered a "no-go" for Ukraine, as they could be perceived as escalatory by the Kremlin. Now it's combat aircraft and advanced drones that are considered impossibly escalatory.
As security expert Keir Giles highlighted in his most recent book, Russia is constantly playing the "fear of escalation" card, and the West keeps falling for it. According to a recent report by the Estonian Foreign Intelligence Service, the Kremlin is playing for time, believing that Ukraine and the West will wear out before Russia. Polls conducted in the U.S. and statements by influential politicians show that this may be a reasonable bet.
If we see that Western support for Ukraine remains inadequate, that it is constantly downscaled and constrained amid fears of the Kremlin (for more details, see "Russian Nuclear Intimidation," a forthcoming report by Keir Giles), and that even this insufficient support might be weakening, can we really say that Russia has comprehensively lost in the information domain?
There are still other indicators that the Kremlin's disinformation efforts are far from unsuccessful.
The Pope, a moral authority for over a billion people on this planet, regularly repeats elements of the Kremlin's propaganda. For example, in June 2022, he suggested that Russia's full-scale war was "perhaps somehow either provoked or not prevented."
Elon Musk, while he could probably not be further from the Pope, has also regularly echoed Russian disinformation to his audience of millions. Multiple influential politicians do the same, be they in North America or Europe.
Lies that NATO is to blame for Russia's war crimes against Ukraine are repeated by academics, while other disinformation about Russia's war successfully penetrates Western media outlets and thus receives newfound credibility. Pro-Russian lies about the atrocities committed in Bucha outperformed facts on the same topic on Facebook.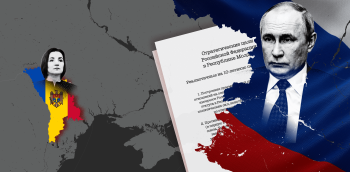 While the Kremlin's disinformation narratives are being spread in the West, does this mean that people actually believe the Russian lies?
Yes, many of them do – opinion polls taken over the past 13 months prove this.
One-third of Slovaks agreed with the lie fabricated and pushed by Russia that the West provoked the war against Ukraine. In Bulgaria, 26% agreed; in Hungary, it was 18%. In Italy, 17% of people blamed NATO for the war, while 17% didn't know who to blame and 4% blamed Ukrainian President Volodymyr Zelensky. In Germany, 18% of respondents blamed the West (although according to another poll, it was actually 40% – 19% agreed with the statement fully and 21% partly agreed).
These are polls on just one Kremlin lie about the war that only Russia started and continues to wage. There are many other lies and not enough polls to cover how many people believe in them.
Half of France reportedly believes in at least one Ukraine-related conspiracy theory spread by the Kremlin. Over a quarter of Americans said they believe that the U.S. has been developing a "bioweapons lab" in Ukraine. More than two-thirds of Canadians say disinformation campaigns about Russia's full-scale invasion of Ukraine have impacted their ability to sort through information about the war.
And this is only in the Euro-Atlantic space – Russia is active outside the Western bubble, where some argue that it is actually the West that is losing the information war. "Russian propaganda today has an edge in the global South," said eminent historian Timothy Snyder.
Taking all of this together – that the West is repeatedly paralyzed into not sufficiently helping Ukraine; that many Western opinion-makers continue to repeat and amplify the Kremlin's disinformation narratives; that we see one-fifth to one-third of the population of Euro-Atlantic countries believing in various Kremlin lies and that the situation in the Global South is even worse  – can we really be so optimistic that Russia is losing the information war?
So far, it seems that the whole "we are winning" the information war resembles the German Zeitenwende: it sounds very attractive to say it, we would love to believe in it, and we are desperately looking for any trace of evidence that it's finally there, but, in reality, it's just not happening yet.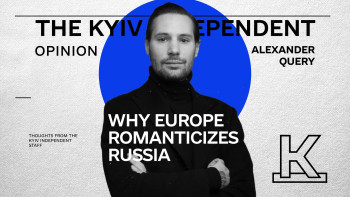 This optimism and wishful thinking are not only misguided but also very dangerous.
Since the start of Russia's renewed information aggression starting with the Revolution of Dignity in 2014, we have seen most of the democratic world struggle to react to the threat adequately and proportionally.
Government agencies, civil society organizations, and individuals countering the Kremlin's disinformation in Europe are significantly outnumbered and outspent by Russia. They are regularly attacked not only by pro-Kremlin actors but also by various local enablers who wittingly or unwittingly facilitate Russia's disinformation efforts. The Euro-Atlantic reaction to Russia's disinformation onslaught remains inadequate, and even that inadequate reaction is constantly undermined.
The message that the West is winning the information war creates complacency and further weakens the already insufficient countermeasures to this problem.
We will have a much better chance to finally defeat the Kremlin's propaganda if we honestly admit that it still presents a danger both in our own countries and globally, that it has achieved many successes, and that there are still years of hard work ahead for those of us who wish to repair at least some of them.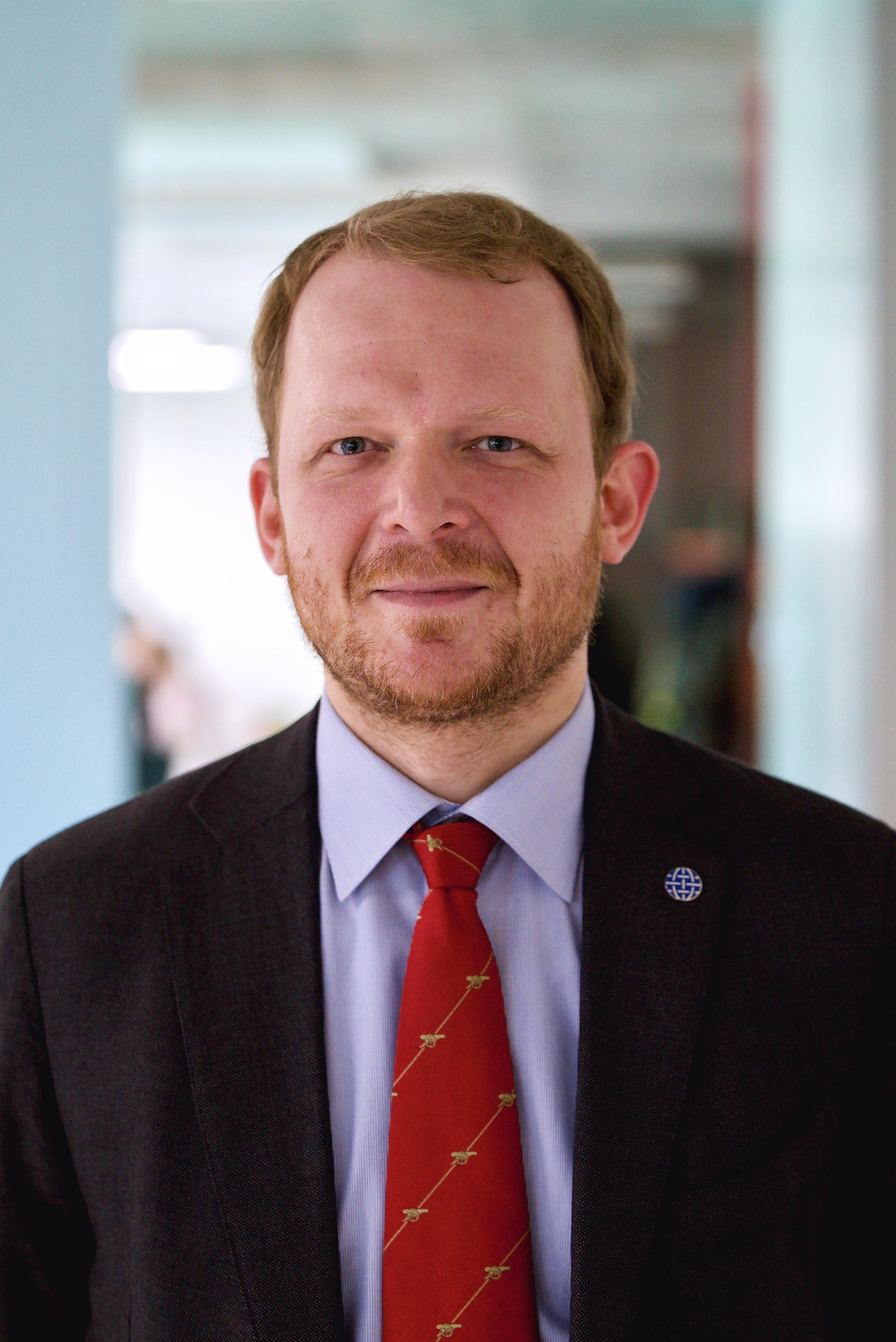 Jakub Kalenský
Jakub Kalenský is a senior analyst at the European Centre of Excellence for Countering Hybrid Threats (Hybrid CoE) in Helsinki, Finland, focusing on Russian disinformation. He was previously a senior fellow at the Atlantic Council's DFRLab and a member of the EU's East StratCom Task Force, where he founded the EUvsDisinfo campaign. This text represents his opinions only and does not reflect the position of his employer.