This audio is created with AI assistance
A European Parliament resolution calls for additional sanctions on Belarus. The statement also concerns the "so-called integration" of Russia and Belarus.
A report issued by the UN High Commissioner for Human Rights suggests that ongoing repressions against dissidents in Belarus may constitute "crimes against humanity."
Belarusian authorities sentence TUT.by Editor-in-Chief Maryna Zolatava and the outlet's CEO Liudmila Chekina to 12 years in prison.
Jailed Belarusian journalist Ihar Losik reportedly attempts suicide amid his ongoing hunger strike in solitary confinement.
Subscribe to the Newsletter
Belarus Weekly
European Parliament resolution urges more sanctions against Belarus
In a resolution adopted on March 15, the European Parliament condemned the Belarusian regime's ongoing "crackdown on dissenting voices" in the country, including through "politically-motivated and closed-door show trials."
The resolution also expressed concern over the progressive militarization in Belarus and the ongoing "so-called integration" of Russia and Belarus, which it said "amounts to de facto occupation… and which goes against the will of the Belarusian people."
The signatories called on the European Union to expand its sanctions against Minsk and on EU member states to ready court cases against Belarusian authorities involved in human rights violations. They also called Hungarian Foreign Minister Peter Szijarto's visit to Minsk on Feb. 13 deplorable, saying it "contradicts the EU policy on Belarus and on Russia's war of aggression against Ukraine."
In a press release issued the same day, the European Parliament expressed concern over the recent jailing of Belarusian journalists and activists, including Nobel Peace Prize laureate Ales Bialiatski and journalist Andrzej Poczobut.
The statement reiterated Belarus' role as a co-belligerent in Russia's full-scale war against Ukraine and emphasized the need for the EU to "boost ties" with
Belarusian democratic forces.
The Belarusian parliament's upper house dismissed the European Parliament's statement, saying it "rejects all assessments of the situation in our country without exception."
[subscribe-true-history /]
UN: Belarus' human rights abuses may constitute 'crimes against humanity'
In a report issued on March 17 by the UN High Commissioner for Human Rights, UN experts said the Belarusian government's crackdown on dissidents amid the fraudulent 2020 presidential election may amount to "crimes against humanity."
The report is based on interviews with 207 victims and witnesses, as well as the examination of over 2,500 pieces of evidence, including audiovisual material and medical and court records.
"There are sufficient grounds to believe that systematic, widespread, and gross human rights violations have been and are being committed in Belarus," the report stated.
The report accuses Belarusian authorities of "widespread unnecessary and disproportionate use of force," torture, and arbitrary arrests against dissidents and protestors. It has also documented over 100 cases of sexual and gender-based violence and hundreds of torture cases.
Belarus' permanent mission to the UN dismissed the accusations, calling the report "a lobbying tool for Western countries' anti-Belarusian agenda at the United Nations and the Human Rights Council."
"The (Belarusian) Government owes it to its people to bring a halt to this mass repression and to conduct impartial and transparent investigations to ensure that those responsible for grave violations are held accountable," UN High Commissioner for Human Rights Volker Türk said.
Franak Viacorka, a senior advisor to Belarusian opposition leader Sviatlana Tsikhanouskaya, said the report is an important step in the right direction, comparing the report to the International Criminal Court's recent arrest warrant against Russian President Vladimir Putin.
Authorities sentence TUT.by leadership to 12 years in prison
Belarusian authorities sentenced two staff members with TUT.by, one of the largest independent online media outlets in Belarus, to 12 years in prison on March 17.
The trial of Maryna Zolatava, the chief editor of TUT.by, and Liudmila Chekina, the outlet's former director, began behind closed doors in Minsk on Jan. 9.
Zolatava and Chekina were charged with alleged "tax evasion" and "organizing activities aimed at inciting racial, ethnic, religious, or social hatred." They are also charged with "public calls aimed at damaging the national security of Belarus."
The evening before the trial, Belarusian state media released a so-called "investigative report" on TUT.by, allegedly detailing the outlet's "negative impact" on Belarus.
Jeanne Cavelier, the head of Reporters Without Borders' Eastern Europe and Central Asia desk, denounced their sentences.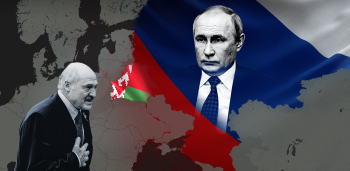 "These emblematic figures of a free press – Alexander Lukashenko's worst enemy because it is a pillar of democracy – Maryna Zolatava and Liudmila Chekina are innocent," she said.
"We call on the international community to step up pressure on Belarus, Russia's subservient ally, to release them and all of the other journalists it has imprisoned," she added.
TUT.by journalists Volha Loyka, Alena Talkachova, and Katsyaryna Tkacheka, three other defendants in the case, are being tried in absentia as they are no longer in Belarus. The court placed them on a wanted persons list.
The trial has been dubbed "politically motivated" by human rights watchdogs.
Belarusian authorities forcibly closed TUT.by in May 2021 when law enforcement raided the outlet's offices and employees' homes, arresting several of its journalists.
Human rights watchdog: Jailed Belarusian journalist attempts suicide
Jailed Belarusian journalist Ihar Losik was transferred to a medical facility on March 15 after he "attempted suicide," Radio Free Europe/Radio Liberty (RFE/RL) reported, citing Belarusian human rights watchdog Viasna.
Losik allegedly cut his hand and neck amid his ongoing hunger strike in solitary confinement, where he was sent after protesting "an order to clean his barracks."
RFE/RL noted that, while inmates in Belarus are typically expected to clean their premises, doing so might afford them a "lower status," and thus worse treatment by fellow inmates.
According to RFE/RL, Belarusian authorities have not commented on the situation. Losik's family and lawyer have reportedly been unable to get in contact with him for weeks.
Losik was a freelance writer for Radio Free Europe/Radio Liberty and the author of a Telegram channel that was the mouthpiece for political protests in Belarus amid the fraudulent 2020 presidential election. He was sentenced to 15 years in prison in 2020.
In July 2022, Losik was labeled a so-called "terrorist" by the state.
His wife, Darya Losik, was sentenced to two years in prison following an interview where she said her husband was illegally convicted. Belarusian authorities convicted her of facilitating alleged "extremist activity."
On March 21, Belarusian authorities rejected Darya's appeal against her prison sentence.
Lukashenko boasts increasing persecutions after airfield bombing
On March 17, the Ministry of Internal Affairs reported conducting 100 searches as part of the sweep ordered by dictator Alexander Lukashenko in the aftermath of the attack on the Russian long-range radar aircraft A-50 stationed at the Machulishchy airfield.
Deputy Internal Affairs Minister Gennady Kazakevich reported that over 1,000 Belarusians are officially wanted for "extremist" activities, the accusation widely used against the regime's opponents in Belarus.
On March 17, the list of extremists was extended with 31 new entries, with the total number of so-called "extremists" in the country reaching 2,562.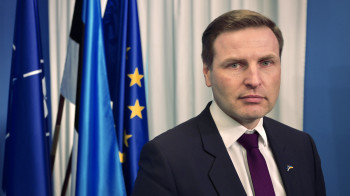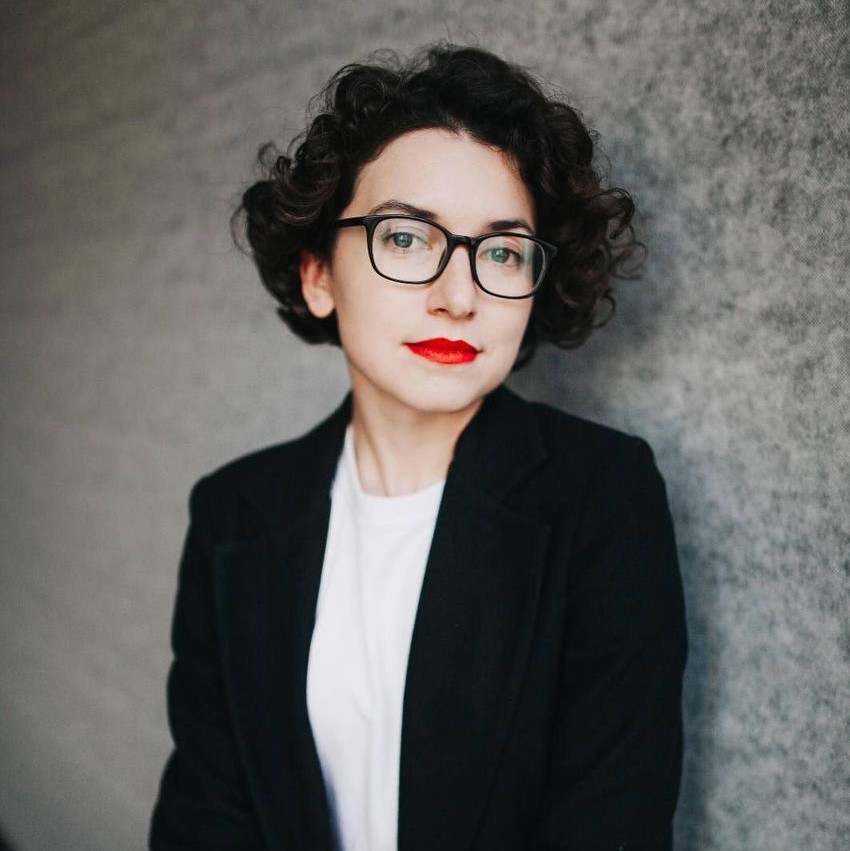 Maria Yeryoma
contributing author
Maria Yeryoma is a Belarusian media manager and a contributing author at the Kyiv Independent. She recently led the commercial "special projects" at TUT.BY — the biggest independent online media in the country. In May 2021, TUT.BY was raided by Belarus authorities leaving 15 employees in custody and forcing the team to leave the country to continue their work. Maria moved to Kyiv and helped establishing a new media outlet — Zerkalo.