This audio is created with AI assistance
Less than a month into the full-scale invasion of Ukraine, Russian shelling destroyed a popular bookstore on Kharkiv's main street.
Ukrainian writer and Kharkiv local Serhiy Zhadan uploaded a photo of the bookstore's ruins onto social media on March 15 and asked, "Does anyone still want to talk about Dostoevsky?" His question was in reference to those who have tried to counteract the crimes of Russian aggression with the proclamation that Russian culture is "not at fault."
While Russian forces failed to capture the city, Kharkiv remains under constant threat of attack as it is located just 30 kilometers from the Russian border.
Zhadan was in Kharkiv at the start of the full-scale invasion, and his social media posts documenting those first few months from a civilian perspective have now been translated into English by Reilly Costigan-Humes and Isaac Stackhouse Wheeler. Yale University Press has published the collection under the title "Sky Above Kharkiv: Dispatches from the Ukrainian Front."
Best recognized among English-language readers for his novel "The Orphanage," which centers around a teacher who has to enter occupied territory at the start of the Russian invasion of Donbas in 2014 to rescue his nephew, Zhadan's writing has come to predominantly revolve around the challenges faced by ordinary Ukrainians and the decisions they are confronted with in response to Russian aggression.
Zhadan's body of work is impressive, comprising prose, poetry,  music albums, and even an operatic libretto. In that sense, choosing to collect his social media posts and publish them as a book might seem like a perplexing editorial choice. However, Zhadan and many other Ukrainian writers actively engage with their readers on social media and share newly penned work. Some also utilize social media as a testing ground for crafting long-form, non-fiction prose pieces. For better or worse, social media plays a role in the developmental stages of modern Ukrainian literature.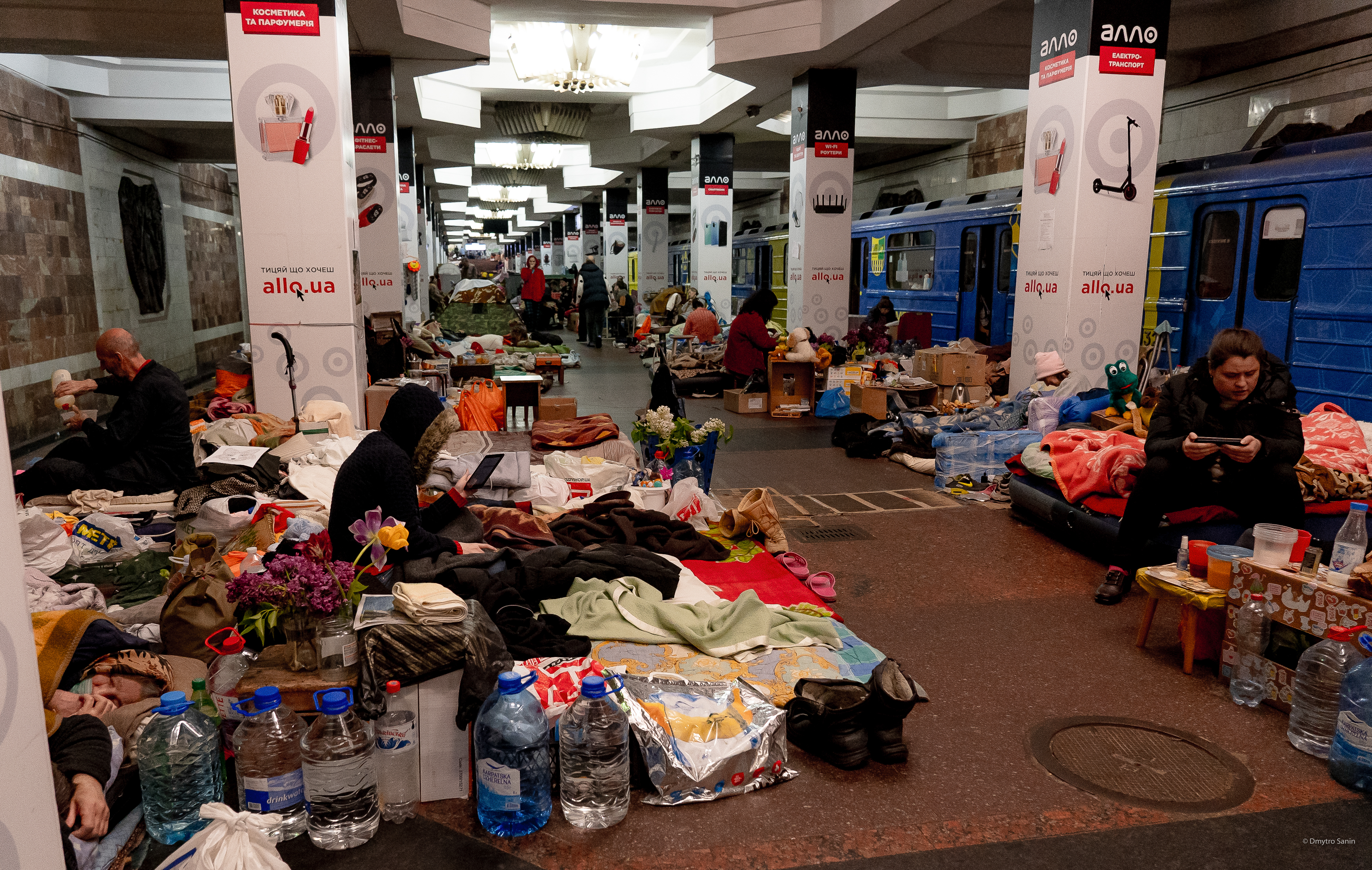 In his posts, Zhadan recounts coordinating with volunteer units to provide humanitarian aid to civilians, talking with soldiers and law enforcement officers about the front-line situation, and helping to evacuate civilians from neighborhoods under fire. He also ventures into the city's subway system to meet with people who relocated there – primarily women, children, and the elderly – desperately seeking safety until it was possible to return above ground.
Zhadan has been using his social media since Feb. 24, 2022, to raise funds for the Ukrainian military and provide updates on their use. To date, he has purchased over 200 vehicles for the front line thanks to donations. Buses, minivans, and SUVs are repurposed and serve as vital tools to help move soldiers quickly through rough terrain and transport injured soldiers off the battlefield in time for life-saving medical treatment.
Above all, Zhadan conveys his affection for the people of Kharkiv: "The residents of Kharkiv have shown so much courage, so much strength, and so much humanity." He also thinks about "the sheer number of brilliant people in our city, about what an amazing place it is." These affirmations are coupled with encouragements for Kharkivites to rest and regroup, reminding them that "we'll wake up one day closer to our victory."
This sentiment arguably rings true over a year and a half later. While many windows in the city center of Kharkiv are still boarded up, they are adorned with signs like "We are open!" Those who fled to other regions at the start of the fighting are slowly returning to the city. The streets are arguably more pristine-looking than in some western Ukrainian cities that do not face the same daily threat of Russian attacks, serving as a testament to the people of Kharkiv's pride in the place they call home.
The constant threat of danger during the onset of the full-scale invasion is palpable in Zhadan's posts, evoking a sense of unease in the reader. For instance, Zhadan writes about how his friend was killed during their efforts to help evacuate civilians from Saltivka, one of Kharkiv's largest residential districts. Once home to over 300,000 people, many of its buildings have been partially or completely destroyed. Russian forces struck Saltivka with Grad multiple rocket launchers during the evacuation, and had Zhadan been standing closer to his friend, he could have been killed, too.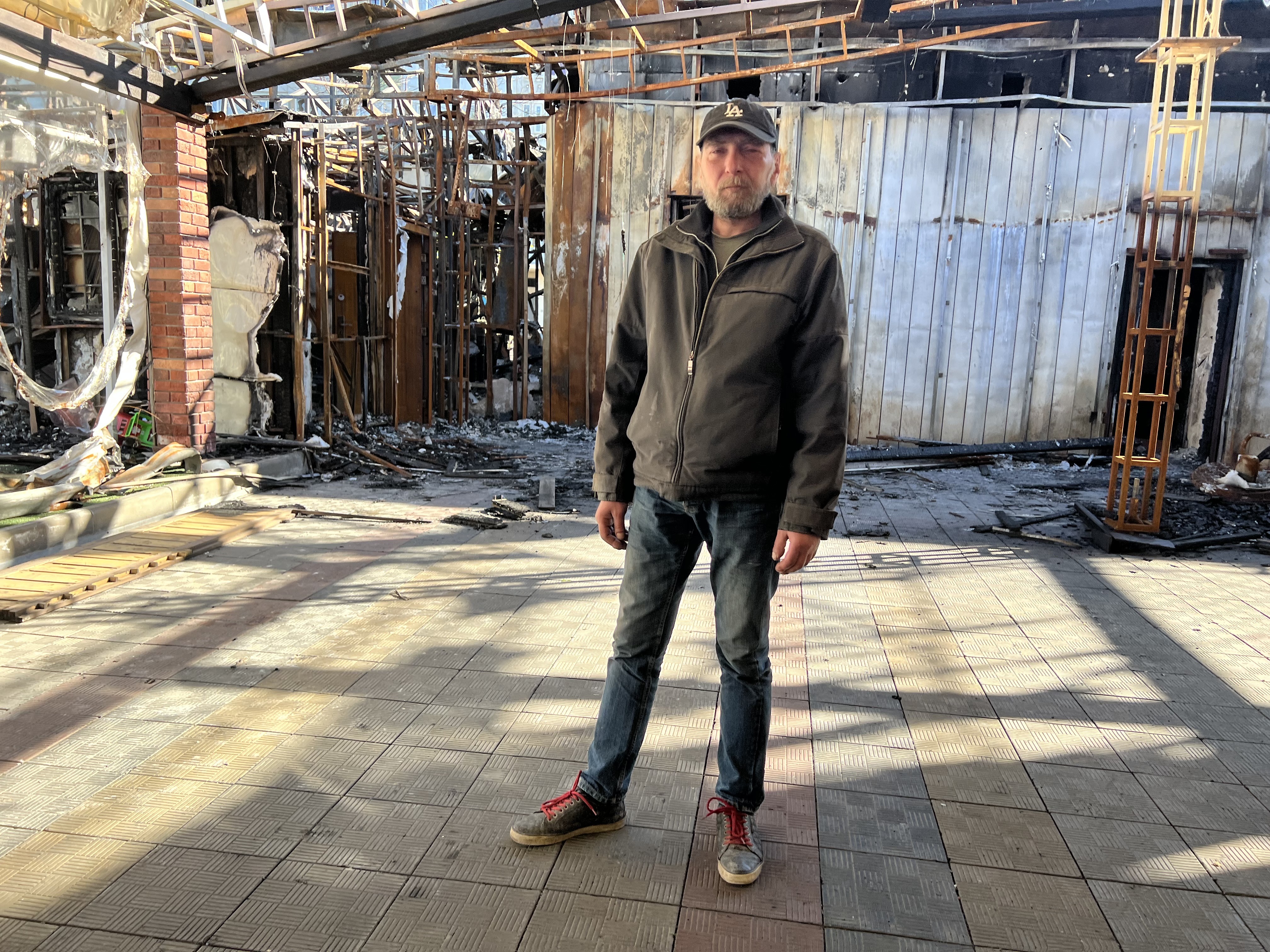 The possible threat of saboteurs is also present, something that Zhadan warns locals in his posts to keep in mind for their own safety. He references an incident where Ukrainian volunteer units were able to push back a Russian column to a school. However, the Russians "knew (our guys) were coming. They'd stocked up on provisions and even had time to set up machine guns. They did some serious prep work. It didn't help them, but still."
Zhadan does not shy away from reminding his readers what is at stake if Ukraine loses the war: "Remember one thing, my friends. This is a war of annihilation. We cannot afford to lose – we must win." He bluntly articulates why everyone must do their part to help the war effort, irrespective of what that role entails: "The way I see it, you're being killed by the Russians whether you like it or not. I imagine you don't."
Russia's all-out war against Ukraine is a war against Ukraine's culture and history. For years, Kharkiv was erroneously dismissed by some as a "culturally Russian" city, but it occupies a unique place in the history of Ukrainian art, literature, and theater. It was the capital of Soviet Ukraine for 15 years. Prior to the full-scale invasion, it was one of the country's top educational, scientific, and industrial hubs.
Russia has systematically tried to erase Ukrainian culture and history in Kharkiv and elsewhere in Ukraine. During the Holodomor, Stalin's engineered famine that took the lives of an estimated 3.5 million Ukrainians in 1932-1933, Kharkiv Oblast experienced losses second only to Kyiv Oblast.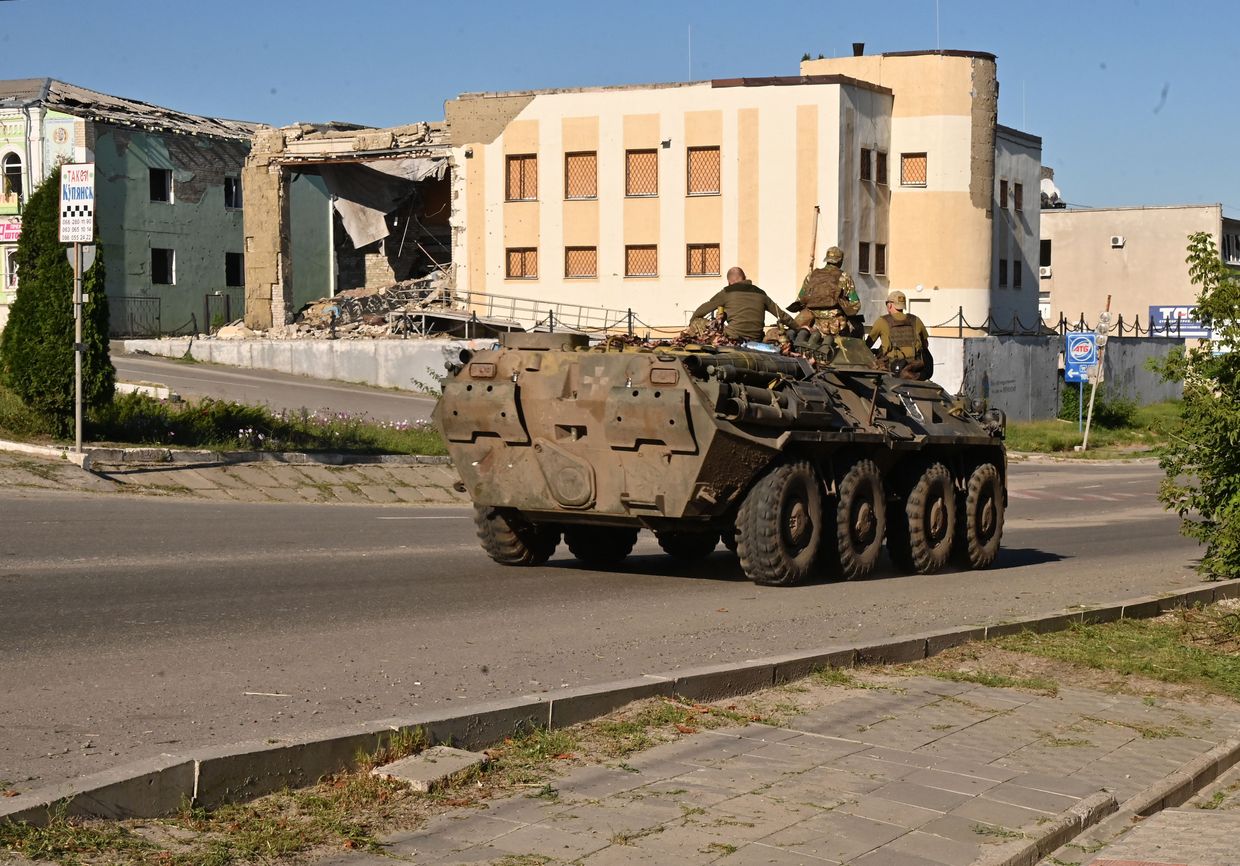 Since the start of the full-scale invasion, Russian forces have also targeted important cultural sites in Kharkiv and the surrounding region. In March 2022, Kharkiv's legendary Slovo ("Word") building was hit by a missile. While the building wasn't destroyed, the attack left damage. Slovo was once home to prominent Ukrainian writers, artists, and journalists, many of whom were imprisoned, tortured, and killed during the Stalinist purges in the 1930s. Today, they are referred to collectively as the Executed Renaissance.  
Zhadan describes the missile strike in one post as an act of barbarism, adding that this is "perfectly natural for the Russians, as they've always destroyed our culture." However, he remains resolute, promising his readers that "they won't pull it off this time" and "we'll rebuild the Slovo building."  
While Zhadan's social media posts convey the same wit and sincerity seen in his poetry and prose, they are not quite on the same level, structurally and stylistically speaking. The publisher also chose to retain certain elements that betray them as social media posts, notably the extensive use of emojis. Moreover, there are appeals to donate to certain volunteers' bank accounts, but the relevant account info is not included. Had they avoided such editorial choices, it might have bridged the gap between social media and literature better and made for smoother reading.
Nevertheless, Zhadan's "Sky Above Kharkiv" should be valued for preserving an important personal testimony from one of the most pivotal battles during Russia's all-out war against Ukraine. Russian forces expected to be greeted "with flowers" as liberators in Kharkiv, but Zhadan (and other Kharkiv residents) repeatedly joke about how those "flowers" came in the form of fierce resistance.
Kharkiv has only reembraced its Ukrainian identity in the wake of Russian aggression, and it will undoubtedly be one of the most important cities to watch during Ukraine's post-war reconstruction. Or, as Zhadan puts it: "History isn't just being rewritten right now. It's being rewritten in Ukrainian."
"Sky Above Kharkiv" is out now and can be purchased from most major book retailers.
---
Note from the author:
Hi, this is Kate Tsurkan, thanks for reading this book review. There is an ever-increasing amount of Ukrainian books available in English translation, and I hope my recommendations prove useful when it comes to your next trip to the bookstore. Ukrainian culture has taken on an even more important meaning during wartime, so if you like reading about this sort of thing, please consider supporting The Kyiv Independent.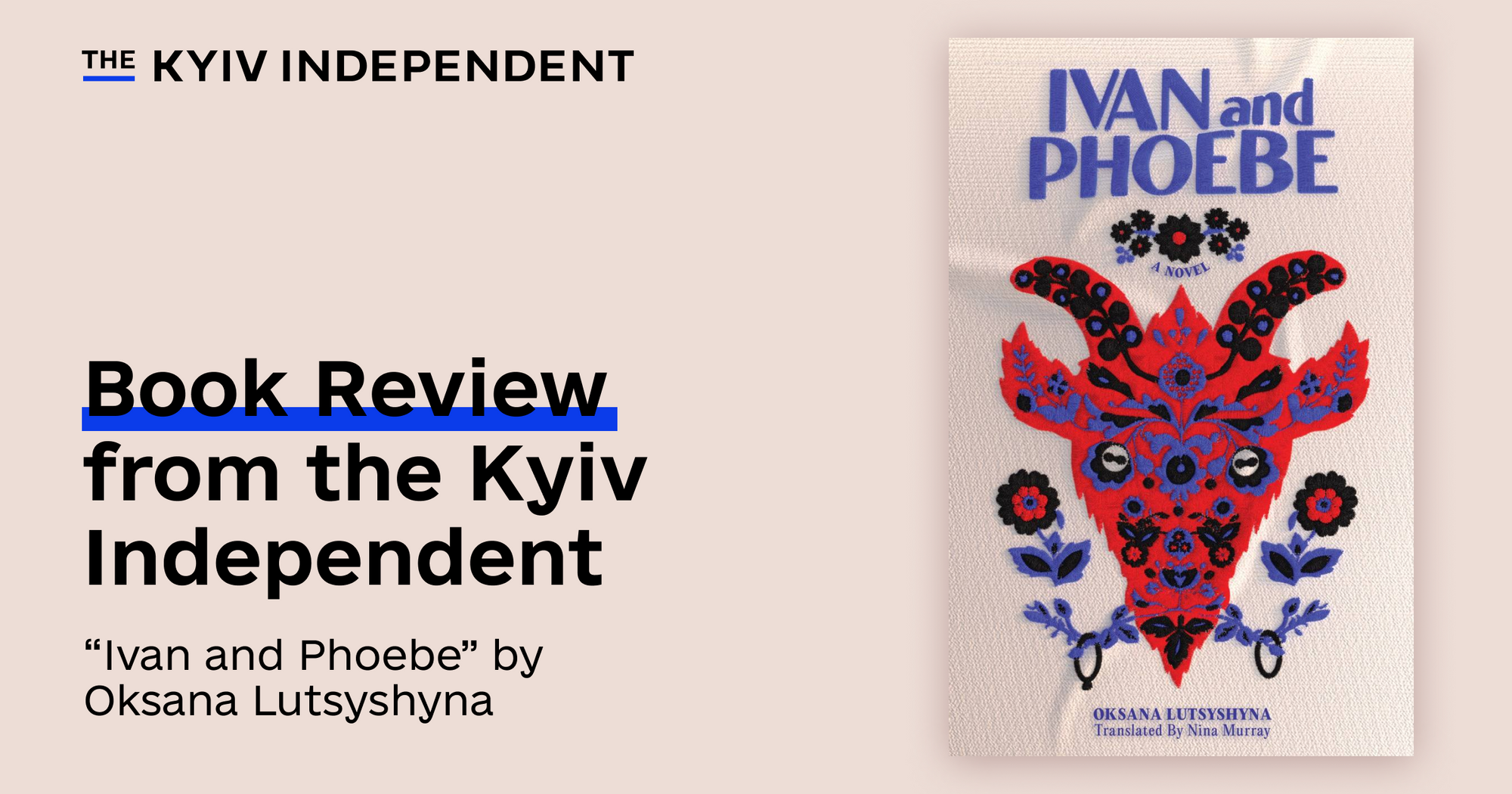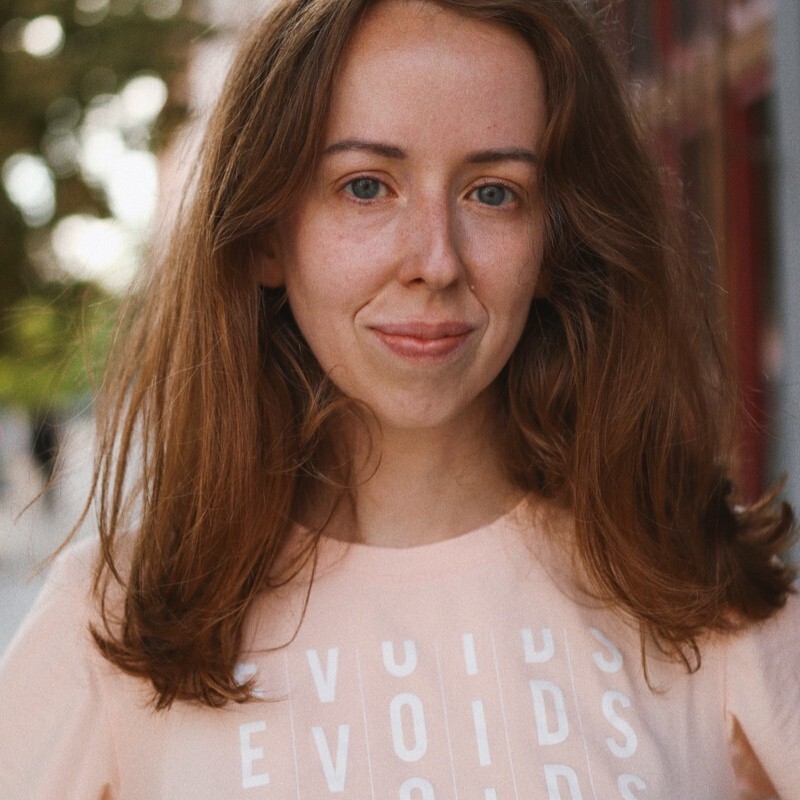 Kate Tsurkan
Reporter
Kate Tsurkan is a reporter at the Kyiv Independent. She is a writer, editor, and translator. Her work has been published in The New Yorker, Vanity Fair, Harpers, The Washington Post, and elsewhere. She is the co-founder of Apofenie Magazine. Originally from the U.S., she resides in Chernivtsi, a city in the west of Ukraine.