This audio is created with AI assistance
Key developments on Feb. 9:
Zelensky speaks at European Parliament, attends EU Summit
Zelensky: 'Several' European nations ready to provide Ukraine with fighter jets
Intensified fighting reported near Kreminna, Luhansk Oblast
Wagner Group claims to have stopped recruiting prisoners for war against Ukraine
President Volodymyr Zelensky said on Feb. 9 that "certain positive decisions" concerning Western-made fighter jets were made in Brussels, with "several" European countries showing readiness to send them to Ukraine when the time comes.
Zelensky's discrete comments at the EU Summit news conference come amid his second known international trip nearly a year after Russia launched its full-scale invasion of Ukraine.
While details remain unclear, Zelensky said he was due to hold a series of bilateral meetings with EU leaders, where "combat aviation" would be among the topics discussed in-depth.
Poland is the only country that has publicly shown readiness to send fighter jets to Ukraine – but it said the transfer needs NATO approval. The West feared the aircraft transfer could escalate tensions with Russia – especially just after green lighting modern tanks for Ukraine.
Zelensky did not reveal the names of countries that have agreed to transfer Ukraine's long-sought jets or what the timeframe would be.
His chief of staff, Andriy Yermak, also ambiguously hinted that there is a shift in the West's hard-no stance regarding the aircraft, saying that the issue concerning fighter jets and longer-range weapons "seems like it can be solved." Yermak did not provide further details.
Mixed signals from the West
The West sent mixed signals regarding the possible transfer of the fighter jets on Feb. 9.
The U.K., which announced on Feb. 8 that it would begin training Ukrainian pilots on NATO jets, dashed Ukraine's hopes of an immediate transfer of Western aircraft.
British Defense Secretary Ben Wallace told BBC on Feb. 9 that sending fighter jets for another country to use in a conflict could potentially take months, so he said alternatives – such as the transfer of longer-range missiles and drones – were being considered to help Ukraine protect its sky.
Earlier, the U.K. seemed to be warming toward sending fighter jets to Ukraine. Prime Minister Rishi Sunak said, standing next to Zelensky on Feb. 8, that "nothing is off the table," including the potential transfer of the jets.
German Chancellor Olaf Scholz stressed his country's "key contribution" to ensure the timely delivery of Western-made tanks to Ukraine, but he did not comment on the fighter jets, the German newspaper Bild reported on Feb. 9.
French President Emmanuel Macron, who traveled to Brussels with Zelensky after their meeting in Paris, did not comment on the possible transfer of fighter jets to Ukraine in public on Feb. 9. Earlier on Jan. 30, he said that he does not "exclude" it, but multiple conditions need to be considered first.
Amid the mixed signals, European Parliament President Roberta Metsola called on member states to quickly consider providing Ukraine with fighter jets.
"You need to win and now (EU) member states must consider quickly as the next step providing long-range systems and the jets that you need to protect your liberty," Metsola said.
After securing hundreds of Western-made tanks and armored vehicles in January, Ukraine is now focused on its pleas for fighter jets and longer-range weapons – to shoot targets deeper behind the front line.
The delivery of the Western fighter jets is crucial for Ukraine, whose small air force is made of outdated Soviet-standard aircraft, including MiGs. Highly maneuverable F16 jets are considered to be the best fit for Ukraine.
Intensifying battle in Luhansk Oblast
As Zelensky wrapped up his trip to western Europe, where he addressed the European Parliament and attended a special meeting afterward with the EU's 27 leaders on Feb. 9, fierce battles raged in Donbas, an industrial heartland in the east of Ukraine comprising Donetsk and Luhansk oblasts.
Serhiy Haidai, an exiled governor of Luhansk Oblast, claimed that Russian forces intensified their shelling of Ukrainian positions near the Russian-occupied town of Kreminna.
Haidai added that Ukrainian forces still held the defensive line in the Kreminna area, where Kyiv was reportedly working on a counteroffensive to recapture the key town for months.
Kreminna is a gateway to the region's occupied cities of Sievierodonetsk and Lysychansk, which fell to Russia in June and July.
The Institute for the Study of War (ISW), a Washington D.C.-based think-tank analyzing the war in Ukraine, said in its Feb. 8 report that "Russian forces regained the initiative in Ukraine," launching their "next major offensive" in the mostly occupied Luhansk Oblast.
The ISW reported that the Russian offensive between Kreminna and Svatove, another key town in Luhansk Oblast, has "increased markedly over the past week."
Russian forces appeared to be launching attacks on Ukrainian defensive lines in the border areas of Kharkiv and Luhansk oblasts, and their "marginal advances" northwest of Svatove (near Kupiansk) were confirmed with geolocated combat footages, according to the ISW.
The think-tank added that Russian forces have also likely made gains west of Kreminna.
The General Staff of Ukraine's Armed Forces mentioned Russian attacks in Luhansk and Kharkiv oblasts, but has not confirmed Moscow's reported advances.
Russian forces are "trying to take full control of the territory of Donetsk and Luhansk oblasts," the General Staff said.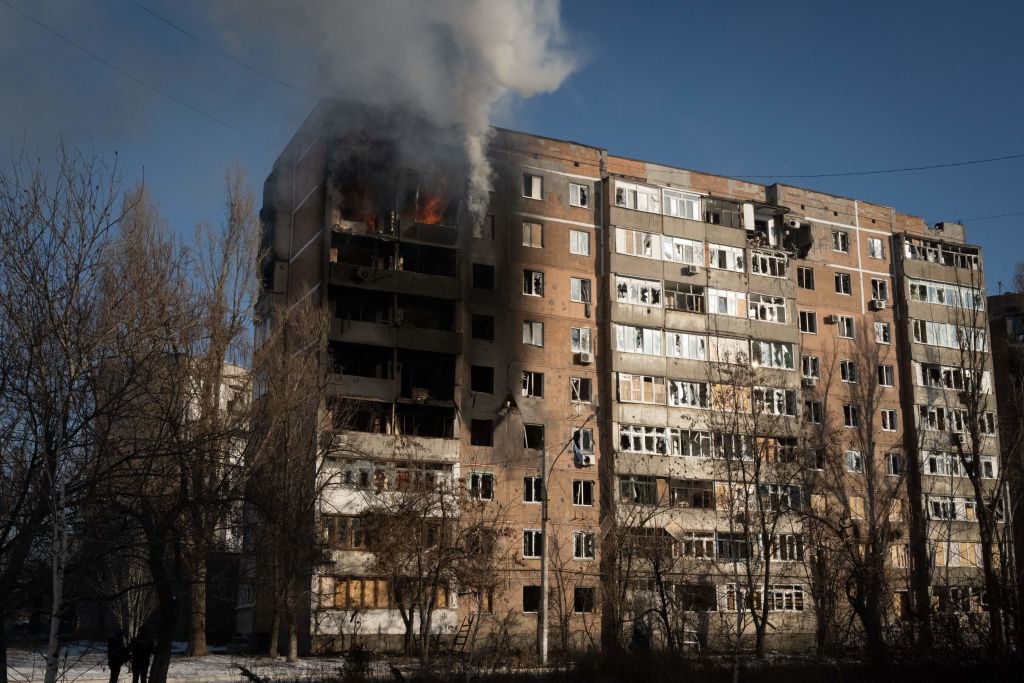 Wagner Group claims to have stopped recruiting prisoners
Russia's Wagner mercenary group has "completely stopped" recruiting prisoners to fight alongside Russian forces in Ukraine, Wagner founder Yevgeny Prigozhin said on Feb. 9.
Prigozhin's claim comes nearly half a year after Wagner began recruiting prisoners, whom, according to their contract, are offered an official pardon if they serve six months on the battlefield.
While Wagner Group forces oversaw the capture of Soledar and other areas around Bakhmut in Donetsk Oblast, evidence points to its high casualties and other internal issues.
Investigations by the New York Times and Reuters have revealed that Wagner has suffered extremely high casualties in Ukraine.
In late January, Olga Romanova, head of Russia Behind Bars, a nonprofit that protects the rights of convicts, said that only 10,000 of the nearly 50,000 mercenaries recruited into Wagner had remained in service – suggesting that the rest had deserted or had been killed or wounded.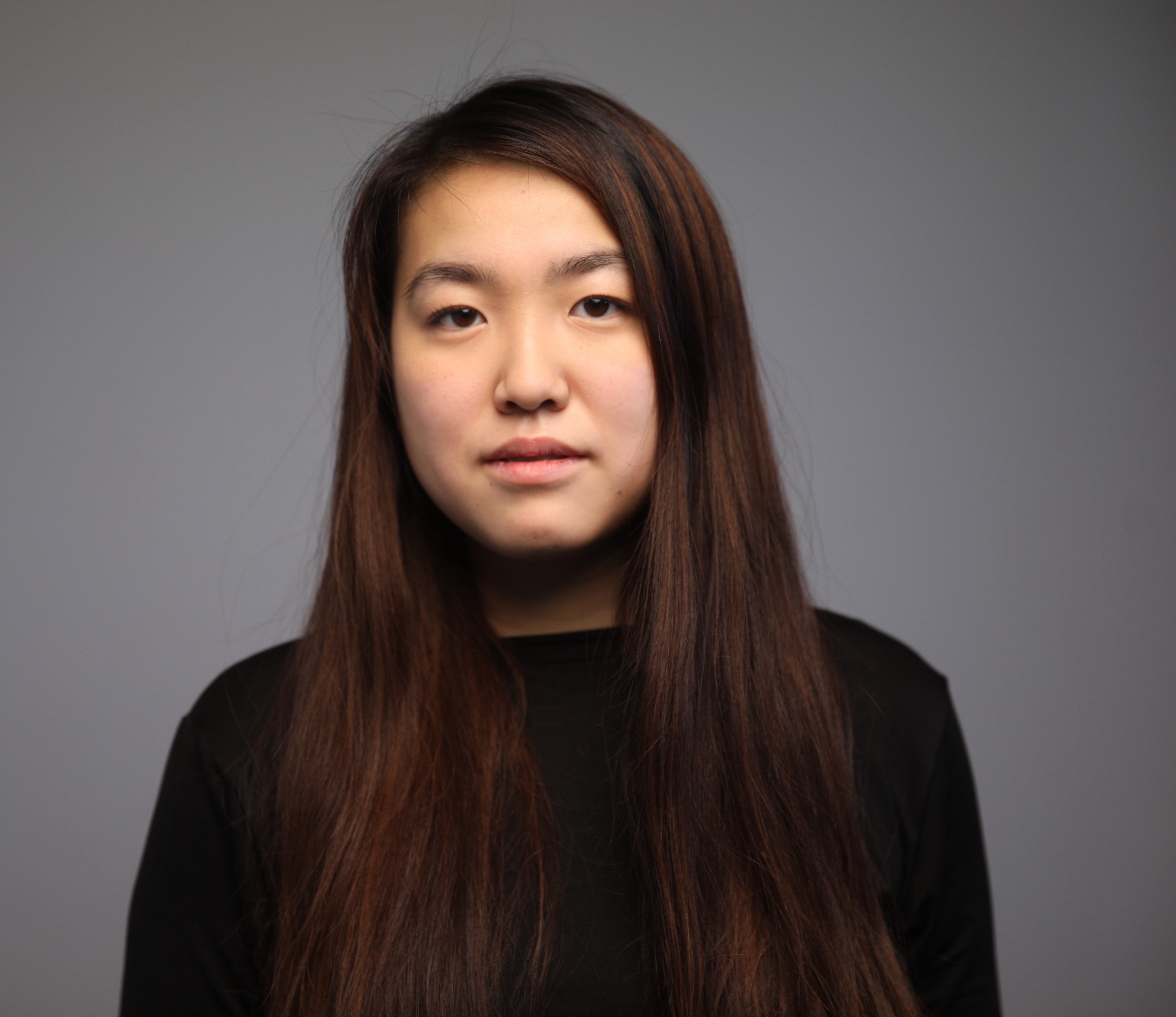 Asami Terajima
Reporter
Asami Terajima is a reporter at the Kyiv Independent. She previously worked as a business reporter for the Kyiv Post focusing on international trade, infrastructure, investment and energy. Originally from Japan, Terajima moved to Ukraine during childhood and completed her bachelor's degree in Business Administration at William Woods University in Missouri, U.S.A. She is the winner of the 2023 George Weidenfeld Prize, awarded for "excellent investigative and courageous research activities" as part of Germany's prestigious Axel Springer Prize.