This audio is created with AI assistance
Key developments on March 23:
Slovakia transfers first MiG-29 fighter jets to Ukraine
Zelensky visits Kherson Oblast, pledges to restore region
Russia loses momentum in Bakhmut, Ukraine's counterstrike coming soon, military says
Sweden approves $600 million in military aid to Ukraine
Slovakia delivered four of the 13 promised MiG-29 jets to Ukraine, the Slovak Defense Ministry reported on March 23. Ukrainian pilots, assisted by the Slovak Air Force, coordinated the transfer.
"As a nation, we have written ourselves in capital letters in the modern world's history, showcasing timely help, sincere solidarity, and the greatness of our country," Defense Minister Jaroslav Nad said, praising everyone involved in the transfer.
Kyiv has repeatedly requested fighter jets from Western allies, underlining the need for air superiority on the battlefield.
According to the Air Force spokesperson, Yurii Ihnat, Ukraine needs jets "to drive the Russian aviation as far as possible from our borders and provide support to our ground troops by disrupting the enemy logistics."
"Also, the Western aircraft can quickly set the rules of the game in the Black Sea," he told Liga.net media outlet on March 23.
Slovakia's decision marks it as the second NATO member, after Poland, to pledge aircraft to Ukraine. However, Western countries have denied Ukrainian requests to provide Western-made jets, with both Slovakia and Poland providing Soviet-made aircraft.
Meanwhile, on March 23, the Swedish parliament approved an additional military aid package for Ukraine worth $600 million.
The new package includes Leopard 2 tanks, Archer self-propelled artillery systems, Hawk missile systems as well as ammunition.
The deliveries come as U.S. officials stress the importance of preparing Ukraine for its planned spring counteroffensive.
U.S. Defense Secretary Lloyd Austin emphasized the urgency, stating that "Ukraine doesn't have time to waste" before launching its counteroffensive, highlighting the crucial role of international support in Ukraine's defense.
Bakhmut momentum
"The enemy does not stop trying to capture the city of Bakhmut, where constant positional battles continue," the General Staff of Ukraine's Armed Forces said in its evening update.
The battle for Bakhmut has been raging in Donetsk Oblast for the past eight months, with heavy losses incurred by both sides. However, Ukraine continues to hold part of the city.
General Oleksandr Syrskyi, commander of Ukraine's Ground Forces, said on March 23 that Ukrainian forces in Bakhmut are preparing to "take advantage" of Russian forces' massive losses and fatigue.
"Very soon, we will take advantage of this opportunity, as we did in the past near Kyiv, Kharkiv, Balakliia, and Kupiansk," he said, listing successful Ukrainian counteroffensives.
The previous day, the U.K. Defense Ministry reported in its intelligence update that there was a "realistic possibility" Russia is losing momentum in Bakhmut.
Ukraine's True History
Subscribe to our new newsletter
Zelensky's visit south
President Volodymyr Zelensky visited Kherson Oblast on March 23. A day prior, the president visited soldiers near the embattled city of Bakhmut in eastern Donetsk Oblast.
"I am glad to be in the Kherson Oblast today. I have the honor to congratulate you, thank you for protecting our territorial integrity, the sovereignty of our state," he said as he was awarding the soldiers participating in the region's defense.
Among his stops was the recently liberated village of Posad-Pokrovske, where he met locals who returned following the liberation.
According to the President's Office, Zelensky reassured the residents that Ukraine would try to rebuild before winter and that restoring access to electricity and drinking water was a priority.
Russia's war inflicted colossal damages to Ukraine's infrastructure, including in Kherson Oblast.
The World Bank has increased its assessment of the country's needs for recovery and reconstruction to at least $411 billion based on the damages caused by the first year of Russia's all-out war, Bloomberg reported on March 23.
This figure is 2.6 times larger than Ukraine's projected gross domestic product in 2022.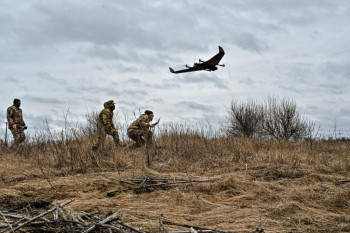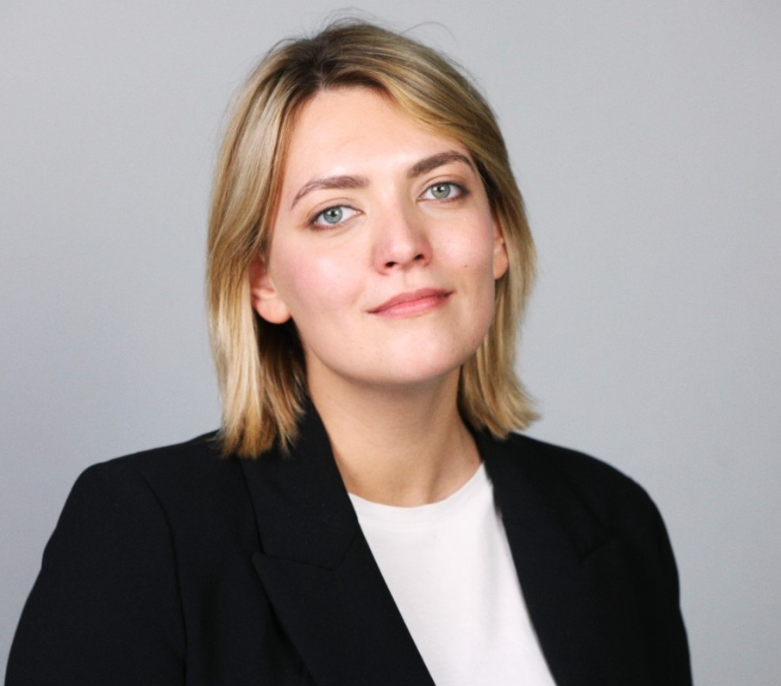 Thaisa Semenova
National reporter
Thaisa Semenova is a national reporter at the Kyiv Independent. She worked as a staff writer for the Kyiv Post until November 2021.