This audio is created with AI assistance
Key developments on Feb. 24:
Shmyhal: Poland delivers 4 Leopard 2 tanks to Ukraine
Polish PM visits Kyiv, meets Zelensky, Shmyhal
Germany says it will provide 4 more Leopard 2 tanks to Ukraine
Ukrainian intelligence: Spring-summer campaign expected to be very difficult on the battlefield
As Ukraine marks the one-year anniversary of Russia's full-scale invasion, the first batch of Leopard 2 tanks finally arrived in Ukraine, Prime Minister Denys Shmyhal said on Feb. 24.
Poland sent four Leopard 2 tanks, according to Shmyhal. He shared photos of him standing alongside Polish Prime Minister Mateusz Morawiecki in front of the Leopards at an unidentified location in Ukraine.
"A year ago, tanks drove into Ukraine to deprive Ukrainians of their freedom," Shmyhal said in a Telegram post. "Tanks have also arrived in Ukraine today, but in order to protect freedom."
However, the delivery timeframe of more Leopards expected from other NATO countries – such as Germany, Spain, Finland, and Portugal – is unclear.
Ukrainian service members had begun training on the Leopards shortly after Berlin gave the green light to transfer the German-made tanks to Ukraine amid mounting pressure from its allies and authorized other countries, such as Poland, to follow suit.
German Defense Minister Boris Pistorius said on Feb. 24 that his country would increase the promised number of Leopard 2 tanks for Ukraine from 14 to 18, but he didn't elaborate on when they will reach Ukraine.
He said last month that the equipment would likely arrive in Ukraine at the end of March or the start of April.
Berlin is coordinating to supply Leopard 2A6 tanks to Ukraine, and Warsaw is working on a battalion made of Leopard 2A4 tanks.
Pistorius's announcement would allow Germany to organize a full battalion for the Ukrainians, together with the tanks pledged by Sweden and Portugal.
Sweden said on Feb. 24 it would send up to 10 Leopards to Ukraine, and Portugal pledged three to be delivered in March.
With Ukraine and Russia currently relying on Soviet-designed tanks, the Western-provided ones would give Kyiv a major equipment advantage.
Meanwhile, Polish President Andrzej Duda said on Feb. 24 that he is in talks with his American counterpart Joe Biden regarding the possible ammunition production in Poland for Ukraine.
The Polish president said it was among the topics discussed with Biden in person in Warsaw.
Ammunition scarcity has put a strain on Ukrainian forces braving brutal Russian assaults.
One year mark
President Volodymyr Zelensky held a press conference in Kyiv on Feb. 24, marking the one-year anniversary of Russia's all-out war.
Ukraine's successes in the war – such as the liberation of Kherson in the country's south and northeastern Kharkiv Oblast – came with horrifying tragedies, as law enforcement discovered mounting evidence of Russian war crimes in liberated areas.
Zelensky said that the most terrifying day since the start of the all-out war was the day he visited Bucha, a Kyiv suburb that underwent a few weeks-long Russian occupation, in April.
Bucha, located some 25 kilometers northwest of Kyiv, was captured by the advancing Russian troops in the early days of the full-scale invasion.
After the Russians were forced out, hundreds of bodies of civilians, with hands tied, were strewn across the town. A mass grave was found in the town.
Local authorities say that 458 bodies of Bucha residents were discovered in what came to be known as the Bucha Massacre.
"It was very scary; We saw that the devil is not out there, it is here on the ground," Zelensky said.
At some points, Zelensky spoke frankly about how he felt.
He said, "I am sure that I make mistakes every day" since "I am a living person," but "the main thing is that I, as a president, should not make fatal mistakes."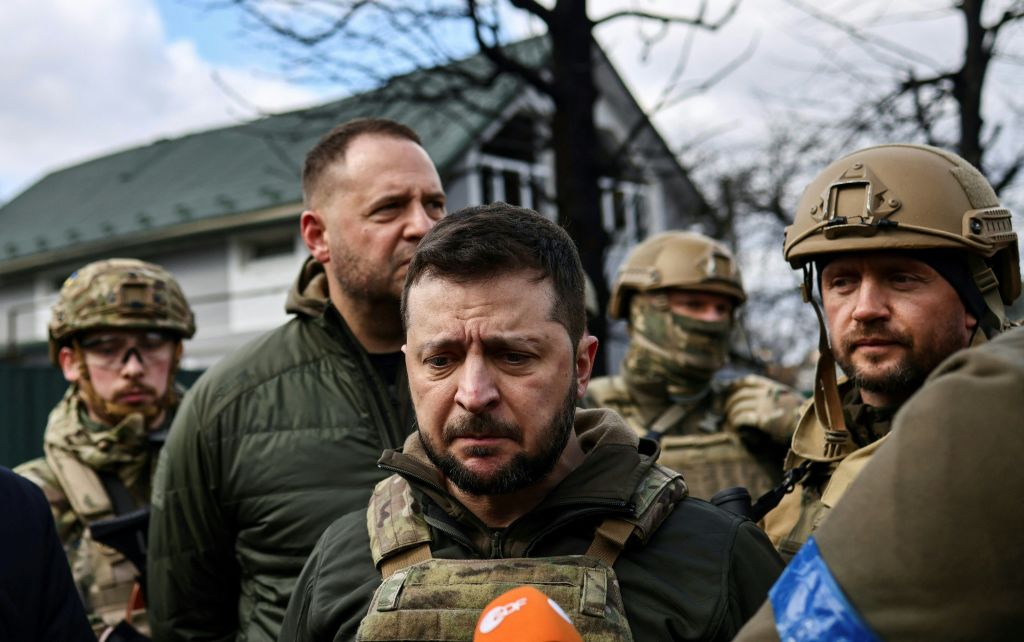 Zelensky called on Russia again to withdraw and stop bombing Ukrainian cities and villages.
"Respect our right to live on our land," Zelensky said.
Russian forces continue to launch indiscriminate attacks against civilians across the country.
The liberated areas in southern Ukraine came under yet another attack, with Russians shelling a kindergarten in Kherson, according to the regional military administration.
Authorities added that there were no casualties.
There is no end in sight to Russia's war against Ukraine.
Vadym Skibitsky, deputy head of Ukrainian military intelligence, predicted on Feb. 24 that the spring and summer seasons would be very difficult. He added that Ukraine is preparing.
"We are ready for any development of the situation, we are strengthening our capabilities, and we have the experience and strong support of our partners," Skibitsky said.
"The spring-summer campaign will be aimed at achieving a result. For us to achieve results," Skibitsky said, signaling that Ukraine may be preparing a counteroffensive in the coming weeks or months.
As fierce fighting continues in the east and south of Ukraine, Zelensky thanked soldiers for defending the country.
"I want to say to all of you who are fighting for Ukraine," Zelensky said earlier in the day during a ceremony near the St. Sophia Cathedral in central Kyiv.
"I am proud of you. We all, each and every one, are proud of you!"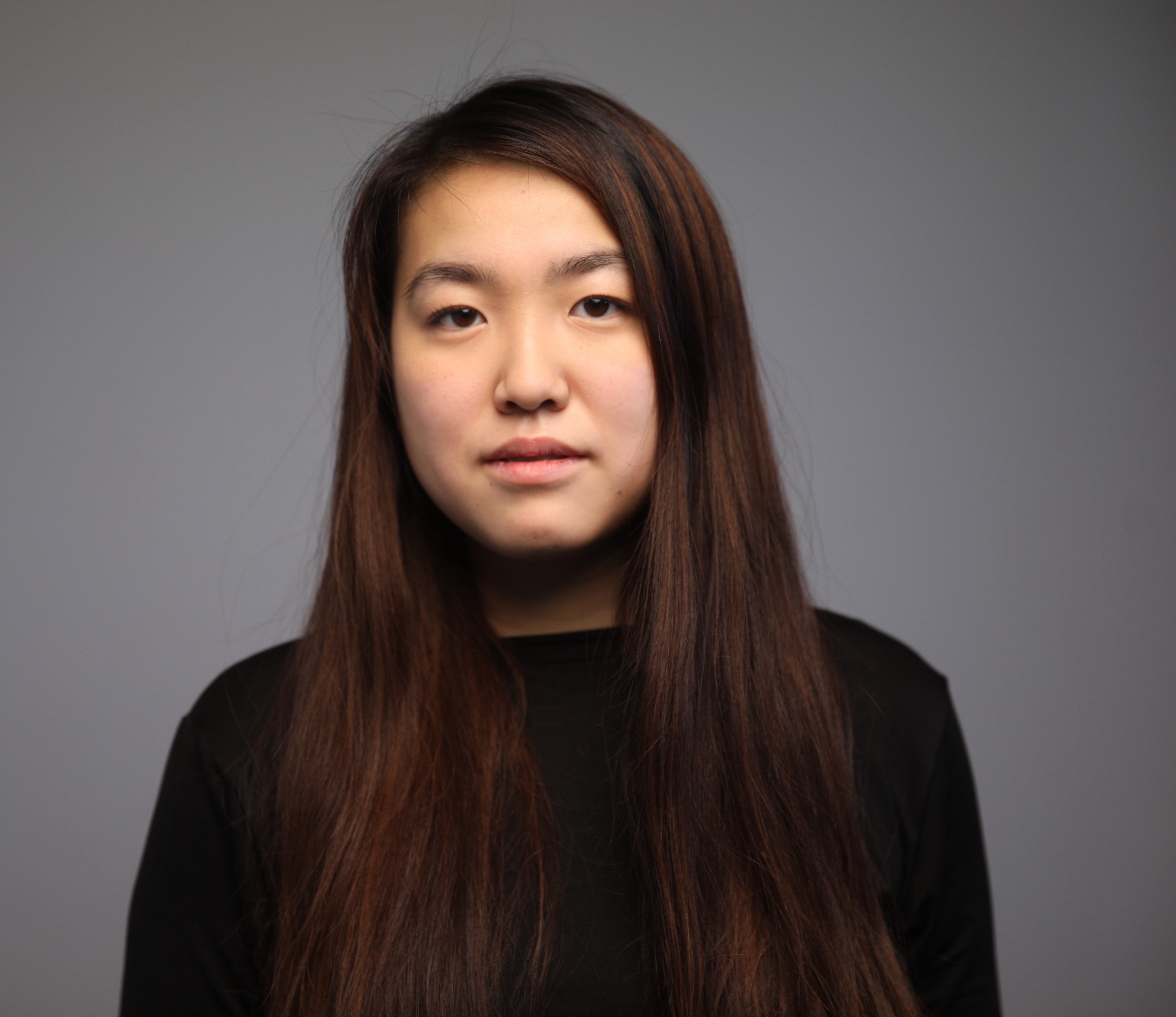 Asami Terajima
Reporter
Asami Terajima is a reporter at the Kyiv Independent. She previously worked as a business reporter for the Kyiv Post focusing on international trade, infrastructure, investment and energy. Originally from Japan, Terajima moved to Ukraine during childhood and completed her bachelor's degree in Business Administration at William Woods University in Missouri, U.S.A. She is the winner of the 2023 George Weidenfeld Prize, awarded for "excellent investigative and courageous research activities" as part of Germany's prestigious Axel Springer Prize.