This audio is created with AI assistance
Key developments on Feb. 15:
Moscow's strike on residential building injures at least 12 in Pokrovsk, Donetsk Oblast;
Intelligence: Russia tries to delay Ukraine's counteroffensive with assaults in the east;
Wallace: 97% of the Russian army is in Ukraine;
Stoltenberg: NATO countries to increase support for Ukraine.
NATO members made new commitments to step up the support of Ukraine with heavy equipment and military training at the meeting of the alliance's defense ministers, NATO Secretary General Jens Stoltenberg said on Feb. 15. The type of military aid committed, however, was not disclosed.
"Ukraine has a window of opportunity to change the balance of power, and time is of the essence," he said.
The alliance members also agreed to increase their defense production amid Russia's war and adopt a multinational project on creating NATO ammunition depots.
Stoltenberg earlier said that Russian President Vladimir Putin has already started new offensive actions in Ukraine, "sending in thousands and thousands more troops," as quoted by the Financial Times.
According to U.K. Defense Secretary Ben Wallace, Russia has amassed almost its entire army, 97%, in Ukraine. However, he said Russia has not been able "to punch through" Ukraine's defenses, but we have rather seen an effort to advance.
Earlier on Feb. 11, National Security and Defense Council Secretary Oleksiy Danilov said that Russia had begun its major offensive in Ukraine's east, but faces "big problems" with it.
"The offensive they planned is gradually proceeding. But it's not the one they expected to have", Danilov then said.
According to Ukraine's military intelligence, Russia aims to occupy entire Donbas, an industrial heartland in the east of Ukraine comprising Donetsk and Luhansk oblasts, by March. About half of Donetsk Oblast and nearly all of Luhansk Oblast is currently under Russian control.
On the eastern battlefield
President Volodymyr Zelensky described the combat situation near Bakhmut, a city in Donetsk Oblast, as among the most difficult. He added that despite that, Ukrainian soldiers are holding on and inflicting maximum losses on Russian forces.
He named the city of Bakhmut "a living fortress," which lets Ukraine prepare its troops for the operations to liberate the rest of Russian-occupied territories.
"Unfortunately, the fortress is alive. I mean, it consists of living people, a kind of living wall. This war is so expensive for the history of our country," Zelensky said on Feb. 15.
Russian troops, together with the Kremlin-controlled mercenary group Wagner, have been trying to capture Bakhmut for months. Recently, the Russian forces have seized settlements both north and south of Bakhmut.
The capture of the city would enable Moscow to disrupt Ukraine's supply lines in the area and open up the main road leading to two crucial Ukrainian cities, Kramatorsk and Sloviansk.
Andriy Yusov, the Ukrainian Defense Ministry's Main Intelligence Directorate spokesperson, reported on Feb. 15 that Russia's strategy of attacking Bakhmut and Vuhledar in Donetsk Oblast aims to delay Ukraine's counteroffensive.
Ukraine is planning a major counteroffensive in spring, according to Kyrylo Budanov, head of Ukraine's Main Intelligence Directorate, who expected the fighting to be the "hottest" in March.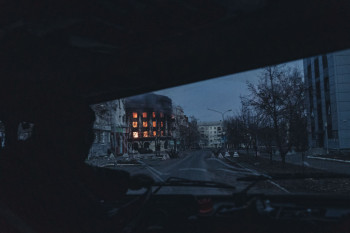 Civilian casualties
As fighting continues in eastern Donetsk Oblast amid Russia's attempts to occupy the entire region in its new offensive, Moscow continues to strike at civilian infrastructure in the area.
A missile strike at an apartment building in the city of Pokrovsk, Donetsk Oblast, injured at least 12 people on Feb. 15, Pavlo Kyrylenko, the oblast governor, reported.
The official said that two more remained under the rubble as of 6 p.m. The rescue operation was then underway, according to Kyrylenko.
Russian forces used the Smerch multiple launch rocket system (MLRS) to strike at the building, the governor said.
Earlier on Feb. 15, Kyrylenko said that Russian attacks in Donetsk Oblast killed one civilian and wounded another over the past day. One civilian was killed in Bakhmut, and another civilian was injured in an undisclosed location, according to Kyrylenko.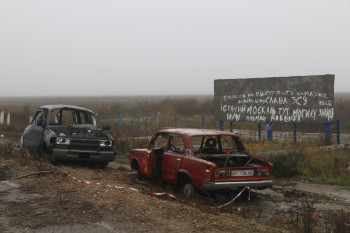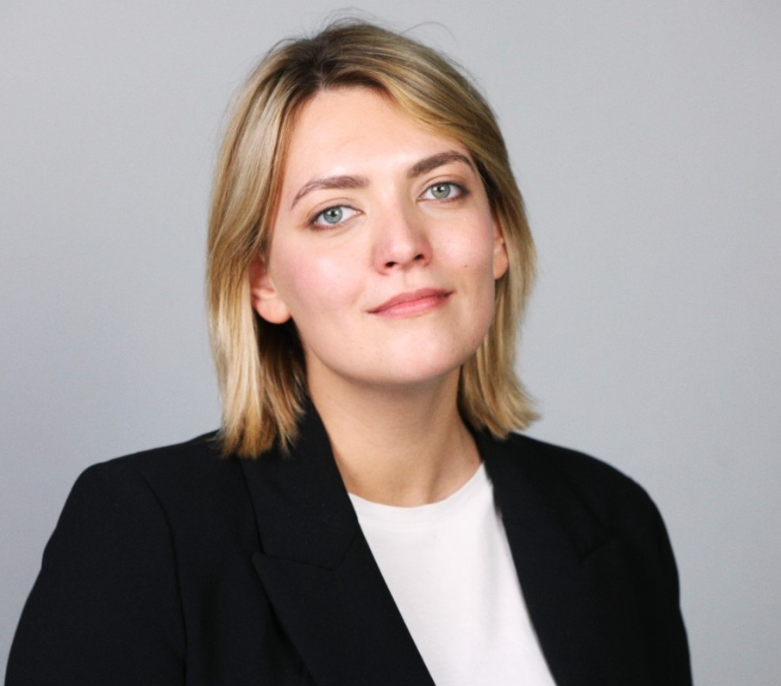 Thaisa Semenova
National reporter
Thaisa Semenova is a national reporter at the Kyiv Independent. She worked as a staff writer for the Kyiv Post until November 2021.