This audio is created with AI assistance
Key developments on Aug. 29:
Ukraine's military reports advance on southeastern front
Governor: Russian artillery strike damages hospital in Chernihiv Oblast
Putin to visit China in October, Bloomberg reports
Reintegration Ministry: Children to be evacuated from 5 settlements in Zaporizhzhia Oblast
US announces $250 million in military aid for Ukraine
The Ukrainian military reported on Aug. 29 that it continues to move forward on the southeastern front, including near the newly liberated village of Robytne in Zaporizhzhia Oblast.
The reports of slow but steady Ukrainian progress come as Russia continues to attack both military and civilian sites.
Heavy fighting rages on as Russian forces also conduct offensive operations on some parts of the eastern fronts – including near Avdiivka, Marinka, Kupiansk, and Lyman, according to Ukrainian General Staff's Aug. 29 briefing.
On Aug. 29, Russian forces also launched an artillery attack on the city of Semenivka in the northern Chernihiv Oblast, damaging a local hospital, according to Governor Viacheslav Chaus. No casualties have been reported thus far.
The attack comes less than two weeks after a Russian missile strike on a drama theater in the regional center Chernihiv killed seven people, including a six-year-old girl, and wounded more than 140.
Meanwhile, the death toll of an Aug. 28 Russian missile strike of an industrial facility in the central Poltava Oblast rose to four people, Governor Dmytro Lunin reported on Aug. 29.
As fierce battles continue in southern Ukraine, the Ministry of Reintegration of Temporarily Occupied Territories on Aug. 29 called a mandatory evacuation of children and their parents or guardians from five settlements of Zaporizhzhia Oblast.
The measure will concern 54 children and 67 accompanying family members from Huliaipole, Yehorivka, and Preobrazhenka in the Polohy district, and Stepnohirsk and Novopavlivka in the Vasylivka district, according to the ministry.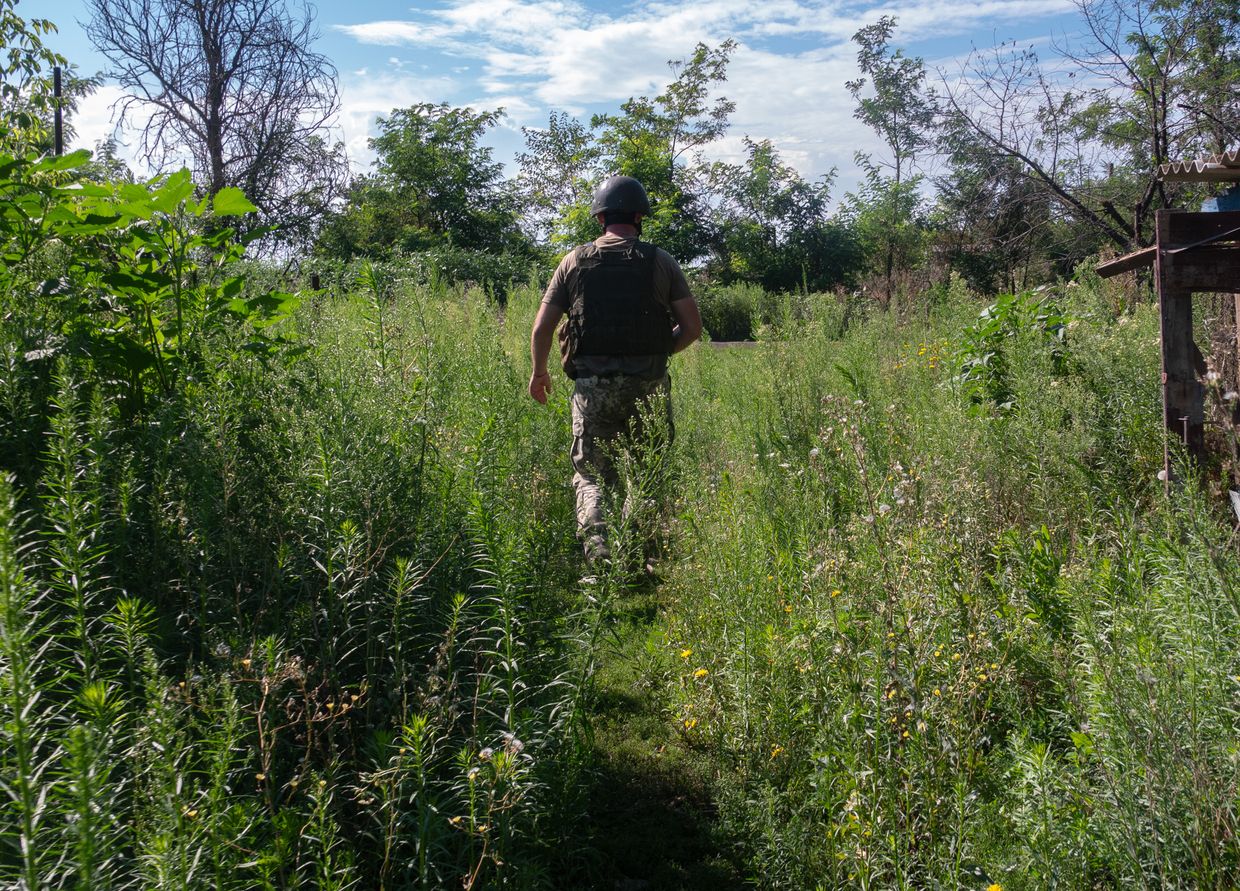 US commits another $250 million in military aid
The U.S. State Department announced a new package of military assistance for Ukraine on Aug. 29, including AIM-9M missiles, HIMARS munitions, Javelin systems, and other aid with a total value of $250 million.
The latest tranche further includes 155mm and 105mm artillery ammunition, mine-clearing equipment, various anti-tank systems and rockets, over 3 million rounds of small arms ammunition, ambulances, demolition munitions for obstacle clearing, as well as spare parts, services, training, and transportation.
"Every day, Russia continues to wage a brutal war of conquest that has killed many of Ukraine's civilians and displaced millions of its people," U.S. State Secretary Antony Blinken said.
"Russia started this war and could end it at any time by withdrawing its forces from Ukraine and stopping its brutal attacks.  
Until it does, the United States and our allies and partners will stand united with Ukraine, for as long as it takes."
The U.S. official also pointed out that Russia's attacks against Ukraine's ports and agricultural infrastructure are escalating hunger and food insecurity worldwide.
Russian forces have targeted Ukrainian ports at least eight times since Moscow's unilateral withdrawal from the Black Sea Grain Initiative on July 17.
The U.S. announced its previous military aid package on Aug. 14, including munitions for Patriot air defense systems and HIMARS, artillery shells, and other support in total value of $200 million.
Reuters reported on Aug. 29 that South Korea will provide Ukraine with 520 billion won ($394 million) in financial aid next year, eight times more than in 2023,
According to South Korea's 2024 budget, the aid package includes 130 billion won for reconstruction, 260 billion for humanitarian assistance, and another 130 billion won through international organizations.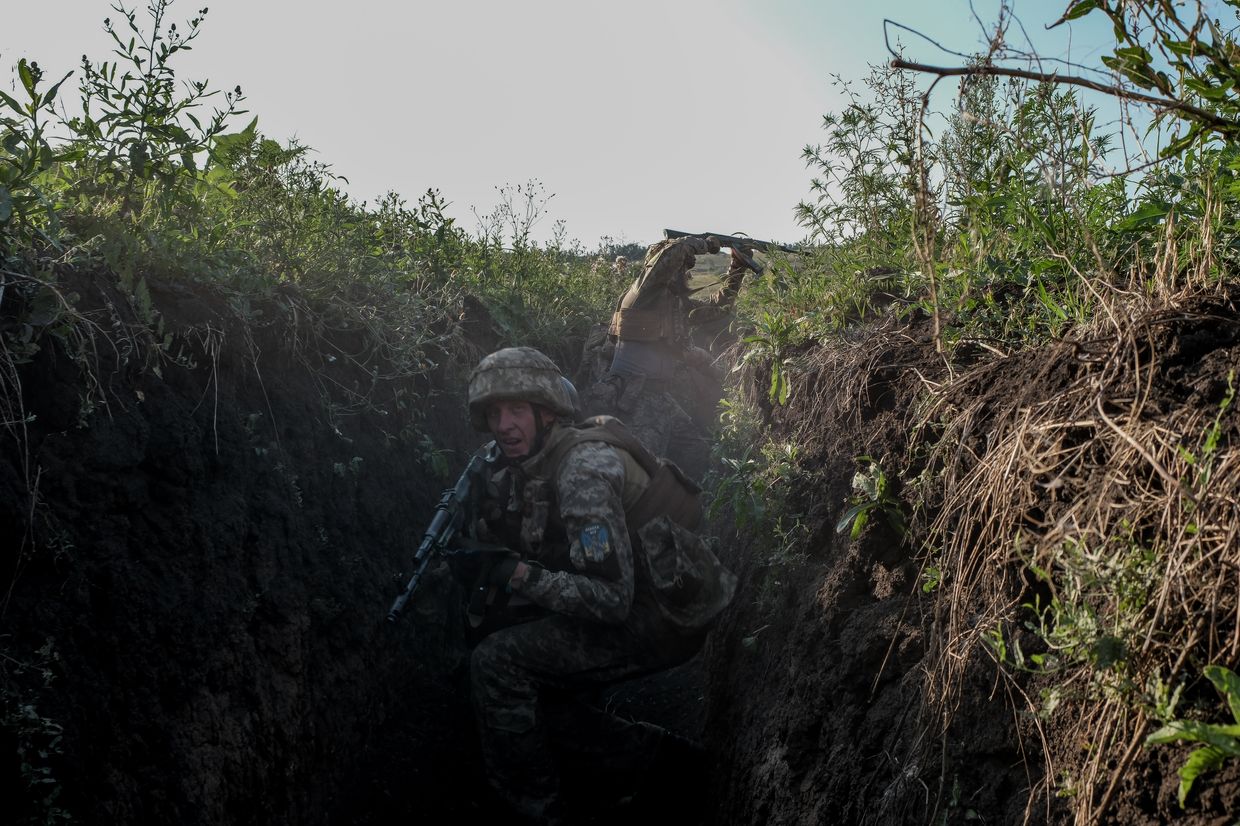 Putin to visit China
Russian President Vladimir Putin has agreed to visit China as his first international trip since the International Criminal Court (ICC) issued an arrest warrant against him over war crimes in Ukraine, Bloomberg reported on Aug. 29, citing three undisclosed sources.
The Kremlin's leader has reportedly accepted the invitation of Chinese President Xi Jinping to attend the Belt and Road Forum in October, the outlet said.
Putin has avoided international trips since the ICC issued arrest warrants against him and Russian official Maria Lvova-Belova for their role in the illegal deportation of Ukrainian children to Russia. The only exemption was the Russian leader's reported visit to the occupied parts of Ukraine.
Earlier in August, he did not attend in person the BRICS summit hosted by South Africa, a country that is a signatory to the ICC's Rome Statute and therefore legally obliged to detain the Russian president.
Putin also refused to attend the Group of 20 summit held in India, and instead of his allegedly planned trip to Turkey, his Turkish counterpart Recep Tayyip Erdogan is scheduled to come to Russia's Sochi in the near future. Notably, neither Turkey nor India are parties to the ICC.
According to sources cited by Bloomberg, the Russian leader is willing to visit only those countries where his security service can completely guarantee his safety. Russia's close ally China, who is also not a party to the Rome Statute, is one of such places, Bloomberg's sources said.
This would be Putin's first trip to China since February 2022, when he met Xi to proclaim "friendship without limits" between Moscow and Beijing, just weeks before Russia launched its full-scale invasion of Ukraine.