This audio is created with AI assistance
Key developments on Jan. 4:
Ukraine says it anticipates 'hottest' fighting and 'major push' in spring, further strikes 'deeper' inside Russia
France vows to transfer first Western-designed tanks to Ukraine
Ukraine's intelligence: Partisan activity has intensified in Russia to interrupt military logistics since September
General Staff: 80 Russian soldiers killed, injured by Ukrainian strike on Russian-occupied Tokmak
Ukraine anticipates the "hottest" fighting in March as it plans "a major push" in spring, and there may be further strikes "deeper and deeper" inside Russia, Ukraine's military intelligence chief Kyrylo Budanov said in an interview published on Jan. 4.
Speaking to ABC News in Kyiv on Dec. 31, Budanov said Ukraine expects liberation of more territories in the coming months, where he predicted it will deal with "final defeats to the Russian Federation."
"This will happen throughout Ukraine, from Crimea to the Donbas," Budanov said, as quoted by ABC News.
Regarding strikes inside Russia, Budanov did not claim Ukraine's responsibility for a series of drone attacks at Russia's airbases hundreds of kilometers deep inside the country, adding that he could only comment on it once the war ends.
Budanov's comment comes nearly a month after Moscow accused Kyiv of launching drone attacks at Ryazan and Saratov airbases in south-central Russia, killing three servicemen and wounding four on Dec. 5. It added that the shot-down parts of drones damaged two aircraft.
Ukraine has neither denied nor admitted to striking targets inside Russia.
One of the two Russian airbases, Engels, was attacked again on Dec. 26. Budanov told ABC News that he was "glad to see it," and that Russia could expect more of such strikes without saying who would be behind them.
Regarding reported blasts inside Russian-occupied Crimea, Budanov told ABC News that "Crimea is Ukrainian territory, we can use any weapon on our territory."
More than 10 months into Russia's full-scale invasion, Ukraine has liberated about 40% of territories that Russia had occupied since February. Kyiv has repeatedly vowed to recapture all of its occupied territories from Russia.
"Our goal, and we will achieve it, is returning to the borders of 1991, like Ukraine is recognized by all subjects of international law," Budanov said, as quoted by ABC News.
Looming mobilization in Russia
Budanov's interview was released a few days after he said Russia would close its borders to conscription-age men on Jan. 5 as it prepares for another wave of mobilization amid its stalled war efforts in Ukraine.
President Volodymyr Zelensky and Defense Minister Oleksii Reznikov have warned that they anticipate Russia to resume mobilization soon.
"We have no doubt that the current masters of Russia will throw everything they have left and everyone they can muster to try to turn the tide of the war and at least postpone their defeat," Zelensky said in his evening address on Jan. 3
None of the top officials disclosed the source of their information. However, the General Staff of Ukraine's Armed Forces said on Dec. 31 that Russian military commissariats in occupied Crimea had prepared lists of potential conscripts for mobilization in January.
Estonian Foreign Minister Urmas Reinsalu, whose country borders Russia, told local media outlet ERR News on Jan. 2 that there was no official confirmation of Russia's potential second mobilization wave.
Reinsalu added that he expects the scale of the next potential mobilization to be smaller than the first, adding that Russia continued to conscript more soldiers even after it claimed that its fall mobilization campaign had ended.
While many lack experience, Russia's mobilized troops have presented "a problem" for Ukraine, and Moscow's fall campaign to conscript hundreds of thousands of soldiers "has worked," Ukrainian Commander-in-Chief Valerii Zaluzhnyi said in a December interview with the Economist.
Ahead of the looming mobilization in Russia, Ukraine's intelligence said that partisans had once again interrupted civilian and military trains in Siberia during the night on Jan. 4, delaying the transportation of the echelon for the Russian army.
The intelligence said in a Telegram post that such instances of partisans interrupting the Russian military's logistics inside Russia have increased since Moscow announced mobilization in September.
France to supply first Western-designed tanks to Ukraine
On the diplomatic front, Zelensky said that he held "a long and detailed conversation" with his French counterpart Emmanuel Macron on Jan. 4 "regarding the current situation."
Zelensky thanked the French leader for the decision to provide Ukraine with light tanks and Bastion armored fighting vehicles.
After Kyiv's months-long plea, France became the first Western country that agreed to give tanks to Ukraine.
Ukraine has slammed Germany's reluctance to supply its battle tanks to Ukraine, with German Chancellor Olaf Scholz saying in December that his country won't transfer them in 2023 as well to "prevent a direct confrontation between NATO and Russia."
"Until victory, until peace returns to Europe, our support for Ukraine will not weaken," Macron said in a Twitter post.
"I confirmed to President Zelensky: France will provide light combat tanks and continue its support in terms of air defense."
Paris has already supplied Kyiv with rocket launchers, air defense systems, and armored personal carriers, as well as anti-tank and anti-aircraft missiles – though some of its Western allies, such as the U.S. or the U.K., have provided Ukraine with more weapons.
Last week, French Defense Minister Sebastien Lecornu visited Kyiv and met with Zelensky and his Ukrainian counterpart Oleksii Reznikov.
Pledging to continue supporting Ukraine, Lecornu said on Dec. 28 that France would provide French army equipment and would allocate a fund of 200 million euros ($212 million) for Ukraine to purchase weapons.
Deadly attack on Makiivka
The Russian Defense Ministry claimed early on Jan. 4 that Ukraine's HIMARS strike on Makiivka late on Dec. 31 killed 89 soldiers, including the regiment's deputy commander, Lieutenant Colonel Bachurin.
In a rare confession of heavy losses, Lieutenant General Sergey Sevryukov said in a video statement that Russia blamed victims' "mass" unauthorized cell phone usage for the attack, which allowed Ukraine to track the location.
The staggering death toll led to renewed domestic criticism of the Russian military leadership.
Shortly after the strike, the Strategic Communications Department of Ukraine's military said the attack killed about 400 Russian soldiers and wounded about 300.
Media reports say that there were about 600 Russian servicemen at the school-turned-military base in Makiivka, near occupied Donetsk.
On Jan. 4, the U.K. Defense Ministry said the deadly Ukrainian strike "highlights how unprofessional practices contribute to Russia's high casualty rate."
The ministry added that given the scale of damage at the site, "there is a realistic possibility" that ammunition that Russian troops may have stored near the accommodation site detonated during the strike – leading to secondary explosions.
"The Russian military has a record of unsafe ammunition storage from well before the current war," the ministry said.
On Jan. 4, Ukraine's General Staff said in its evening briefing that it had launched a strike in the occupied city of Tokmak in the southern Zaporizhzhia Oblast on Jan. 3, killing and wounding about 80 Russian soldiers in total. It did not specify how many of them were killed and how many were wounded.
Kremlin-controlled TASS news agency also reported, citing local Russian proxies, that Ukrainian forces struck the occupied city on Jan. 3, but claimed that a "hospital" was targeted.
Russia has not commented on Ukraine's report of its soldiers killed and wounded in Tokmak.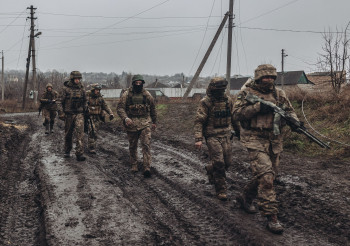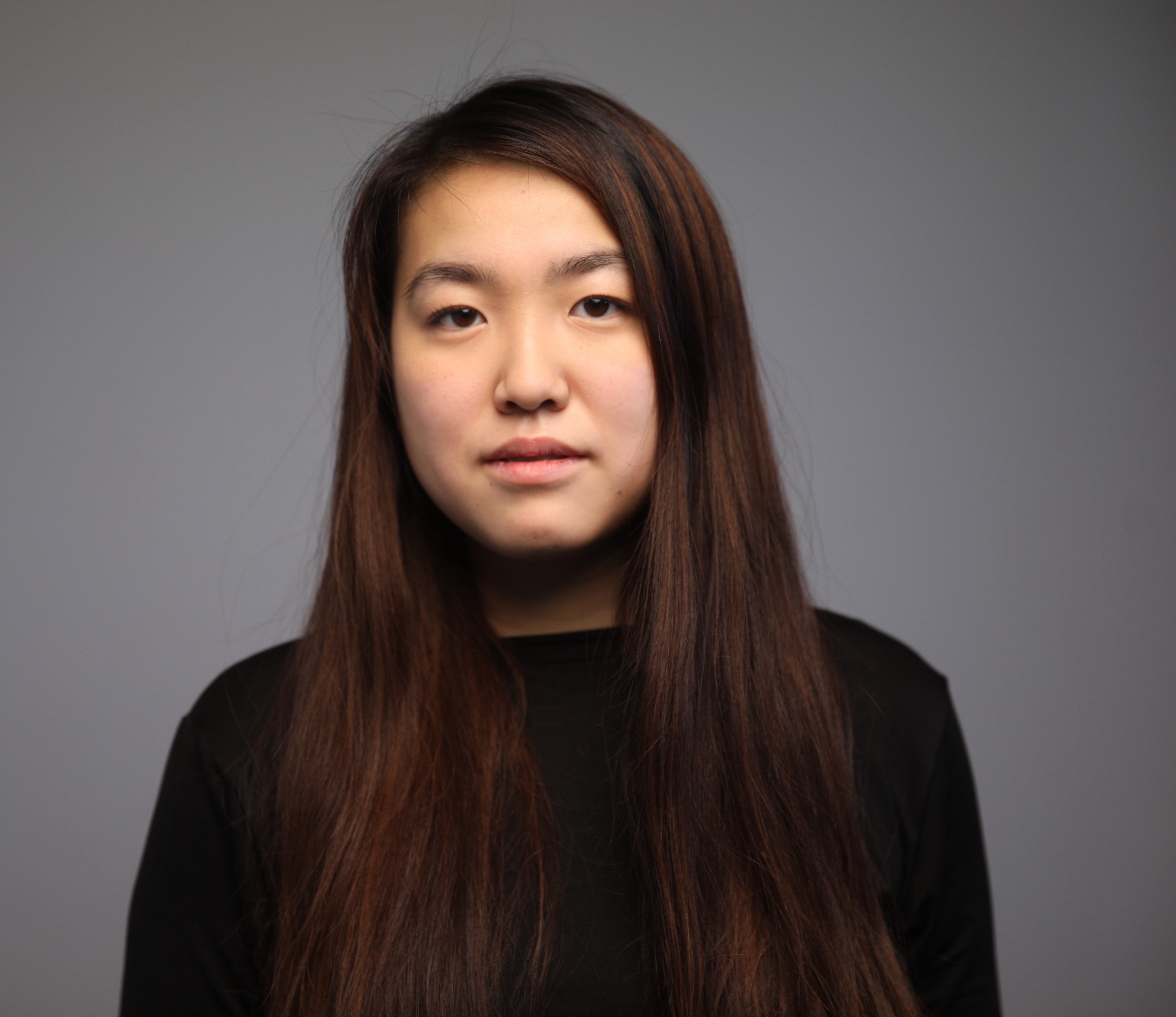 Asami Terajima
Reporter
Asami Terajima is a reporter at the Kyiv Independent. She previously worked as a business reporter for the Kyiv Post focusing on international trade, infrastructure, investment and energy. Originally from Japan, Terajima moved to Ukraine during childhood and completed her bachelor's degree in Business Administration at William Woods University in Missouri, U.S.A. She is the winner of the 2023 George Weidenfeld Prize, awarded for "excellent investigative and courageous research activities" as part of Germany's prestigious Axel Springer Prize.