This audio is created with AI assistance
Key developments on March 30:
Top US General: Six thousand Wagner mercenaries fighting in Bakhmut
Russia to chair UN Security Council in April
Ukraine repels 47 Russian attacks in the east
Von der Leyen: China's stance on Russia's war in Ukraine to shape its relations with EU.
There are about 6,000 mercenaries of the Kremlin-controlled Wagner Group fighting in the eastern city of Bakhmut, according to the U.S. Chairman of the Joint Chiefs of Staff, General Mark Milley.
Milley told U.S. lawmakers that 20-30,000 Wagner recruits, many from prisons, are fighting alongside mercenaries. He highlighted the high number of casualties they are facing in the battle as Ukrainian forces deal considerable damage to these fighters.
"The Ukrainians are doing a very effective area defense that is proven to be very costly to the Russians. For about the last 20, 21 days, the Russians have not made any progress whatsoever in and around Bakhmut," he said on March 29.
"So it's a slaughter-fest for the Russians. They're getting hammered in the vicinity of Bakhmut, and the Ukrainians have fought very, very well," he added.
Meanwhile, Wagner Group founder Yevgeny Prigozhin claimed that the eight-month-long battle for Donetsk Oblast's Bakhmut "had already practically destroyed the Ukrainian army," adding his forces have been "pretty battered" as well.
Bakhmut's deputy mayor, Oleksandr Marchenko, told Suspilne media outlet on March 30 that fighting continues to grip Bakhmut's city center, as the Russian army strives to cut off access to the city.
"Passing into the city is now impossible for civilians because fighting continues at the entrance to the city. But communication is breaking through in some places," he said.
Bakhmut still has supplies of food and water, but constant, erratic shelling makes it perilous to move around, according to the official.
"Every day, we receive data about the destroyed property, burning houses, and injured city residents. There is a lot of destroyed housing that is not recorded now because there is no way to record it," Marchenko added.
As of last week, around 2,700 people, including children, remained in Bakhmut. "The number is being adjusted, people are being evacuated. The Armed Forces service members are helping to evacuate residents," Marchenko said.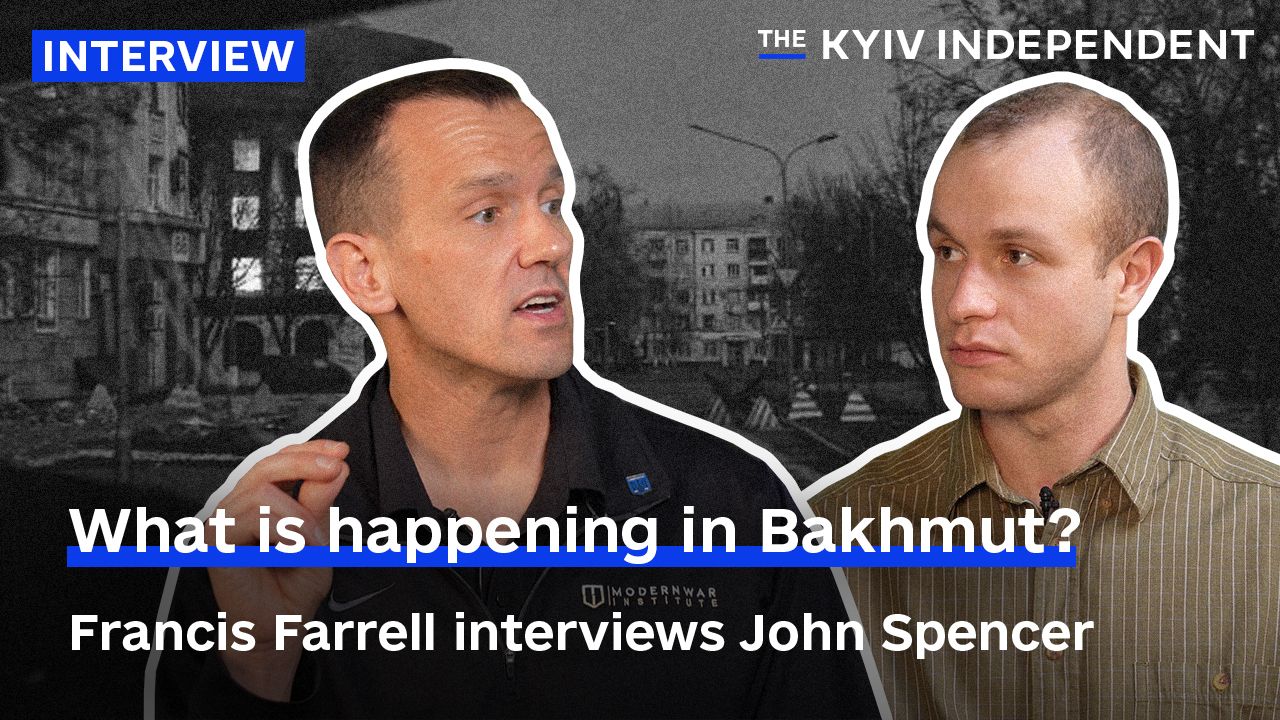 The General Staff of Ukraine's Armed Forces said in its regular evening update on March 30 that Bakhmut, alongside Avdiivka, Marinka, and Bilohirka, and their outskirts were the epicenter of the ongoing fighting.
The Ukrainian military successfully repelled 47 Russian attacks in the eastern Donetsk Oblast on March 30, the General staff said.
Russia to chair UN Security Council in April
As of April, Russia will take the lead in the United Nations Security Council, the AFP news agency reported on March 30.
The 15-member Council's presidency rotates monthly among its members, including five permanent nations, such as the U.S. and Russia, and 10 non-permanent nations elected by the General Assembly for two years.
Ukraine's Foreign Minister Dmytro Kuleba criticized the move, calling it a "bad joke" and arguing that global safety is compromised with Russia presiding over the UN Security Council, given its ongoing war in Ukraine.
Earlier this week, Ukraine called for an urgent UN Security Council meeting in response to Russian President Vladimir Putin's threat to station tactical nuclear weapons in Belarus for training purposes.
Russia has repeatedly abused its position at the United Nations while attempting to justify its genocidal war in Ukraine.
Ukraine's True History
Subscribe to our new newsletter
Von der Leyen: China's stance on Russia's war will shape its relations with EU
European Commission President Ursula Von der Leyen said in a speech on March 30 that the European Union's future relations with China would be determined by how Beijing addresses its close ties with Russia and its efforts to promote peace in Ukraine.
"Far from being put off by the atrocious and illegal invasion of Ukraine, President Xi is maintaining his 'no-limits friendship' with Putin's Russia … How China continues to interact with Putin's war will be a determining factor for EU-China relations going forward," von der Leyen said.
China has so far refused to condemn Russia's aggression against Ukraine and illegal claimed annexation of Ukrainian territories.
On the one-year anniversary of Russia's full-scale invasion on Feb. 24, China outlined its vision for the "political settlement" of the war, calling for peace talks. However, the plan does not explicitly call on Moscow to withdraw its troops from Ukraine.
On March 29, President Volodymyr Zelensky said he was inviting Chinese President Xi Jinping to visit Ukraine.
"We are ready to see him here," Zelensky told the Associated Press. "I want to speak with him."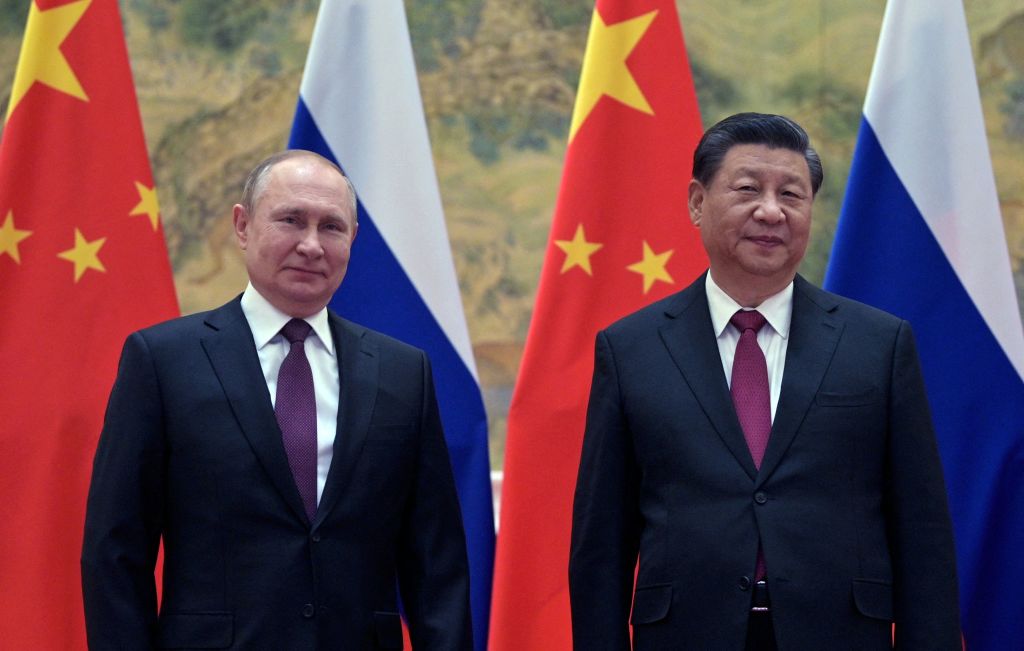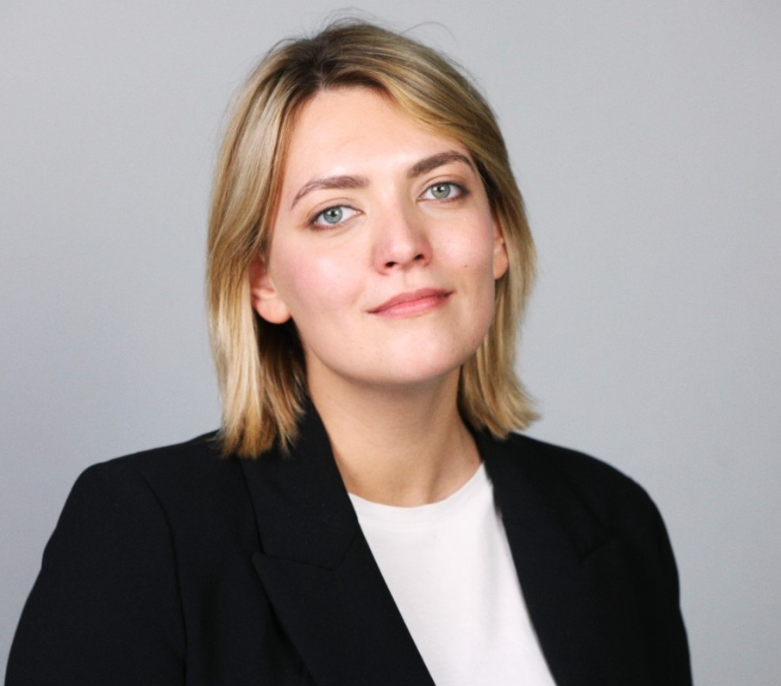 Thaisa Semenova
National reporter
Thaisa Semenova is a national reporter at the Kyiv Independent. She worked as a staff writer for the Kyiv Post until November 2021.