This audio is created with AI assistance
When Russia launched its full-scale war against Ukraine, it received nearly universal condemnation for its aggression. Yet, while most Western countries imposed sanctions on Russia, most African states were mute.
Many African countries chose to remain silent on the war – and became a major destination for Russian diplomats who would not be welcome elsewhere.
With a rise in high-profile meetings between Russian and African officials, the Kremlin's promises of new business deals, and the Wagner Group's activities across the continent, Russia has been trying to frame its presence in Africa as a diplomatic win amid growing isolation from the West.
However, apart from a few rogue states, Russia's grip on Africa is far from strong – and it's becoming weaker as the Kremlin struggles with its war against Ukraine.
"Russia is not very popular across most African populations," says Joseph Siegle, the Africa Center for Strategic Studies' research and strategic communications program director. "Recent polls show that Russia rarely generates positive ratings among more than a third of Africans."
"Russia's 'popularity' is largely among the elites who may stand to benefit from Russian engagements. The vast majority of African citizens remain skeptical of (Vladimir) Putin and Russia," he adds.
While the Kremlin's concentrated anti-West and pro-Russia disinformation campaigns have led to some shifts in these beliefs, experts highlight that they achieve modest results, mostly in dictatorships.
"African regimes may benefit from Russian disinformation, electoral interference, or opaque contracts surrounding natural resource extraction," Siegle continues, "African citizens, in contrast, see such Russian engagements as predatory and undercutting African self-determination."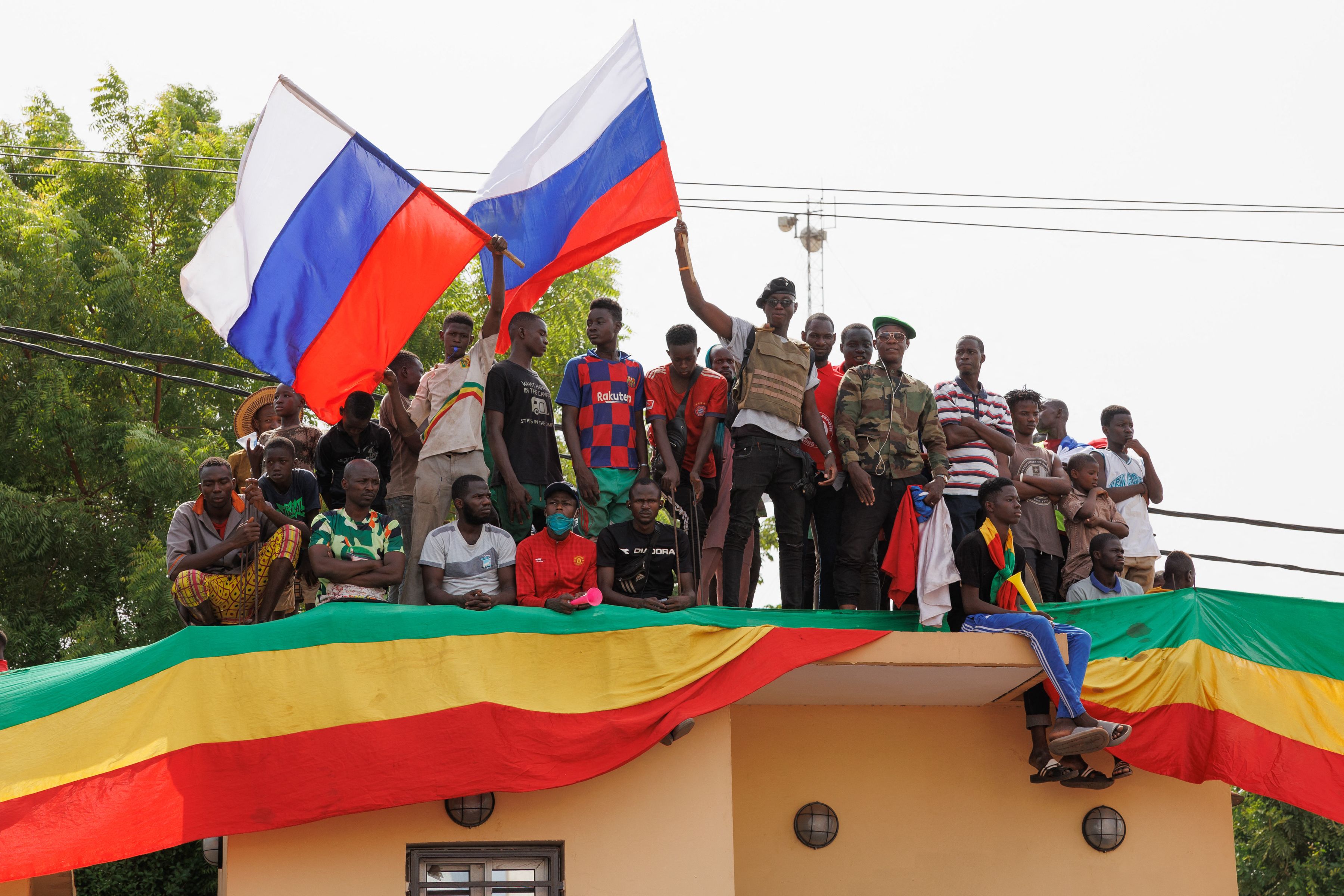 Self-serving partnerships
Africa is important for Russia.
Fifty-four African countries are voting members of the UN and represent the largest regional group there. While African states don't always vote in the same manner, getting the support – or at least neutrality – of the majority of these countries can make a difference when important UN resolutions are passed.
The continent is also a big market, with some of the regional economies being the fastest growing in the world.
Africa is also resource-rich – a feature that made it attractive for the Russian government hoping to exploit the region's natural wealth.
Russia has declared its interest in investing in South Africa, Mozambique, and other countries, mainly in natural gas and diamonds' production. It also hopes to use Africa as an alternative to Western markets, which have been closed due to sanctions.
For instance, Russia is a major arms seller across the region.
Yet, despite its Africa-focused rhetoric, Russia invests very little in the continent, being around $14 billion in 2022.
Its trade with African countries pales in comparison to the EU, China, or the U.S., and most of this trade is concentrated on only four countries – most notably, Algeria, Egypt, Morocco, and South Africa, Russia's BRICS partner.
"Russia provides less than 1% of the foreign direct investment into Africa. Trade between Africa and Russia has declined since the 2019 Russia-Africa Summit," Siegle says, "Russia's growing influence in Africa in recent years has primarily been through irregular (and extralegal means) – such as (the) deployment of Wagner forces, election interference, disinformation, and arms for resources deals rather than through official channels like trade or diplomacy."
Russia also has a limited presence in cultural and educational spheres – something that was a big part of the Soviet involvement in Africa. During the Cold War, the Kremlin invested heavily in scholarships and exchanges between Moscow and socialist African countries. Most of that is gone now.
"Russian engagement in Africa is much more opportunistic and much more cost-effective," says Guido Lanfranchi, a research fellow at the Dutch think tank Clingendael Institute, "Russia often manages to strengthen partnerships with countries that have troubled relations with the West. In the long run, it may not be that effective, but in the short term, they invest little and exploit opportunities."
For example, Russia's been able to build a strong partnership with the leadership of the Central African Republic – a fragile state that's lived through decades of civil wars and where armed groups still control large parts of the country. Wagner mercenaries provide security for the president in exchange for access to mining, logging, and other profitable industries.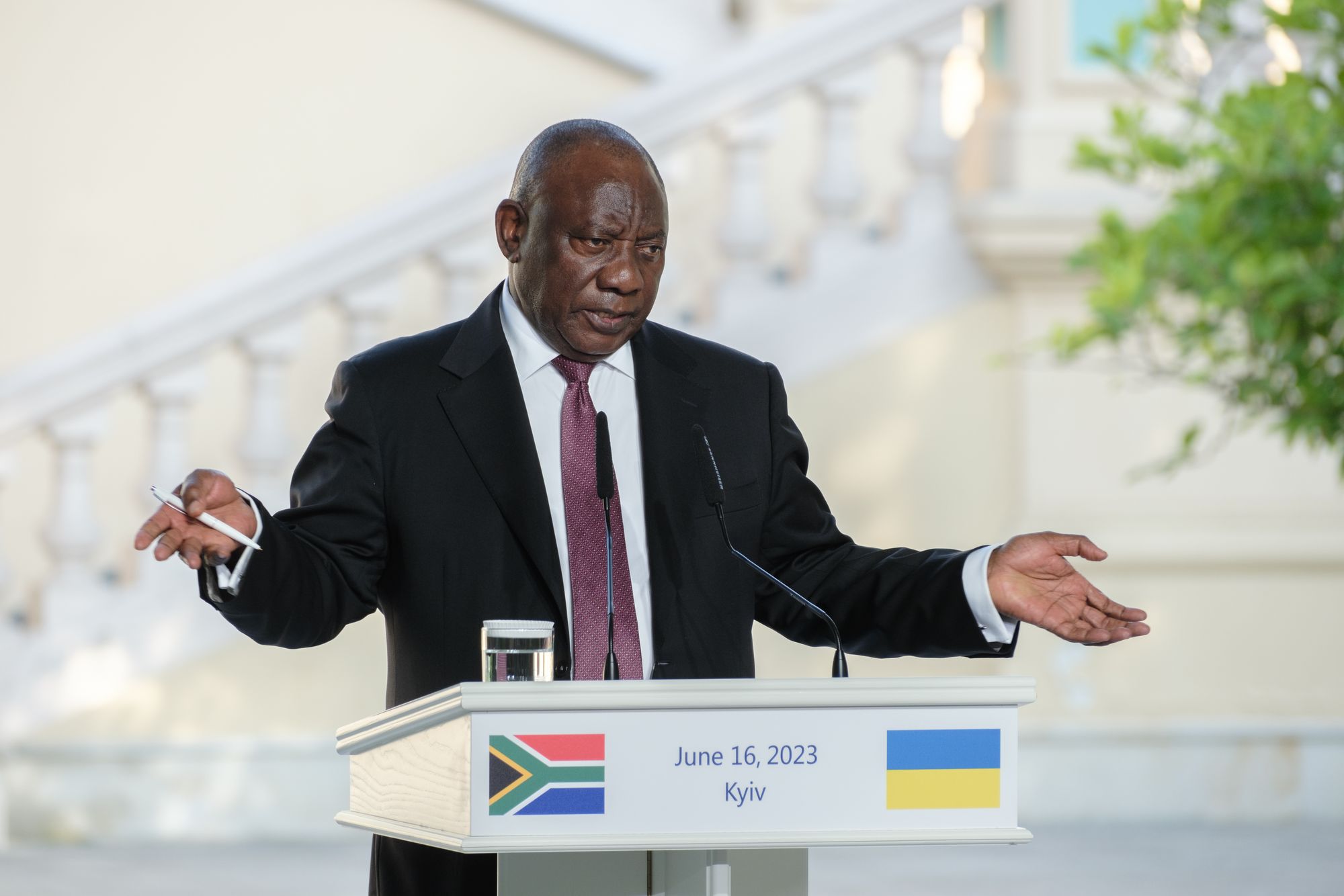 Similarly, Russia strengthened its partnership with Sudan when its president struggled to get external support or in Mali after two consecutive military coups that soured ties with Western partners. In all these cases, the deployment of Wagner was part of Russia's footprint in the region, with mercenaries being deployed in exchange for money and access to business opportunities.
"Russia's engagement in Africa is very context-specific," Lanfranchi says.
"They seize opportunities and try to get what they want, and their presence can take very different forms," he says. "For example, in countries like Sudan and Mali, which have a very weak state, Russia deploys Wagner mercenaries. In countries with a stronger (government apparatus), like Ethiopia, Russia's cooperation runs exclusively through government channels."
"The effectiveness of Russia's approach also varies across contexts. In some cases, like in the CAR, Russia has been effective in establishing a longer-term foothold. In other countries like Mozambique, the deployment of Wagner mercenaries failed, and they were replaced by troops from other African countries," says Lanfranchi.
"Many African governments have an interest in partnership with Russia," Lanfranchi adds, "It is a smart partnership from their point of view, which provides them with additional leverage in their relationship with the West. So, for example, whenever they cannot get something from the West, they may get it from Russia, and so on. Governments are very smart at playing different partners against each other to squeeze out the best deal for them."
By actively courting Russia – or simply exploiting its interest in their countries – various African leaders are trying to get better bargaining options with their other partners, most notably the EU or the U.S. Thus, pragmatism and personal gains often shape relations between Russia and different African states – limiting the Kremlin's ability to reach its objectives across different countries.
Dangerous narratives
Russia's main success in influencing local people and power brokers comes from its ability to hit where it hurts – food shipments.
About a third of Africa's wheat exports come from Russia, and another 12% from Ukraine. The interruption of these shipments has hit Africa hard in some areas.
"Russia is aware of this and has tried hard to spin a narrative that blames the interruption of these shipments on Ukraine or the West," says Christopher Williams, a postdoctoral research fellow at the University of the Witwatersrand in South Africa.
Ukraine's inability to meet contracts due to the Russian blockade of Ukraine's Black Sea ports is successfully blamed on Kyiv, with the help of an extensive network of Russian government-controlled propaganda outlets active in the region, such as Russia Today and Sputnik.
Russian propaganda tried to frame the Russo-Ukrainian war as the "us against the West conflict," presenting Russia as a challenger to Western hegemony. This struck a chord in Africa, where the Europeans colonized many countries.
"This framing, along with recurring anti-West, anti-democracy, anti-UN, and pro-Russia themes, has had some effect in defining African perceptions of the invasion," Siegle explains, "It has also attempted to shift the attention from Russia's war of aggression to focus on the geostrategic ideological battle – in which most African countries don't want to get in the middle."
An increased propaganda effort has been the major addition to the Russian policy in Africa – and it did bear some fruit in different countries. In the March 2022 UN vote condemning Russia's invasion of Ukraine, only about half of African states voted against Russia. This is much lower than the global average.
Various experts highlight that Africa has been a success for Russia's information warfare – given the UN voting, lack of sanctions, and increased diplomatic visits and partnerships between different countries and Moscow.
The Kremlin also targeted African newsrooms, inviting journalists to cover Africa-Russia relations in a favorable light and investing in pro-Russia social media campaigns across the region.
However, contrary to popular belief, Russia did not manage to convince most of the population.
Troubled successes
Even in countries where Russia did manage to secure its goals, it is facing an unexpected challenge.
"The presence of the Wagner group is important to Russia's Africa policy," says Williams. "That's why the recent conflict between Wagner and the Russian military has the potential to significantly impact Russia's Africa policy."
"Using Wagner as a foreign policy tool is dangerous," he adds, "Though it might create close ties between Russia and the African elites that find Wagner's services helpful, the excesses of these private military contractors don't endear Russia to the African people."
Russian war problems distract the Kremlin from an engaged foreign policy in Africa. They also weaken its image among African dictators, Williams adds.
"Authoritarian leaders in Africa look to Putin's Russia as an alternative to democracy," Williams continues, "Recent events in Russia don't testify to the effectiveness of that authoritarian model."
The people on the ground have also have a hard time cozying up to Russia's imperial policies.
"Some African states and people see Russia as an imperial power pushing around a smaller neighbor," Williams explains, "African states have felt the brunt of imperialism, and they appreciate the importance of a state having the ability to determine its own destiny," Williams says.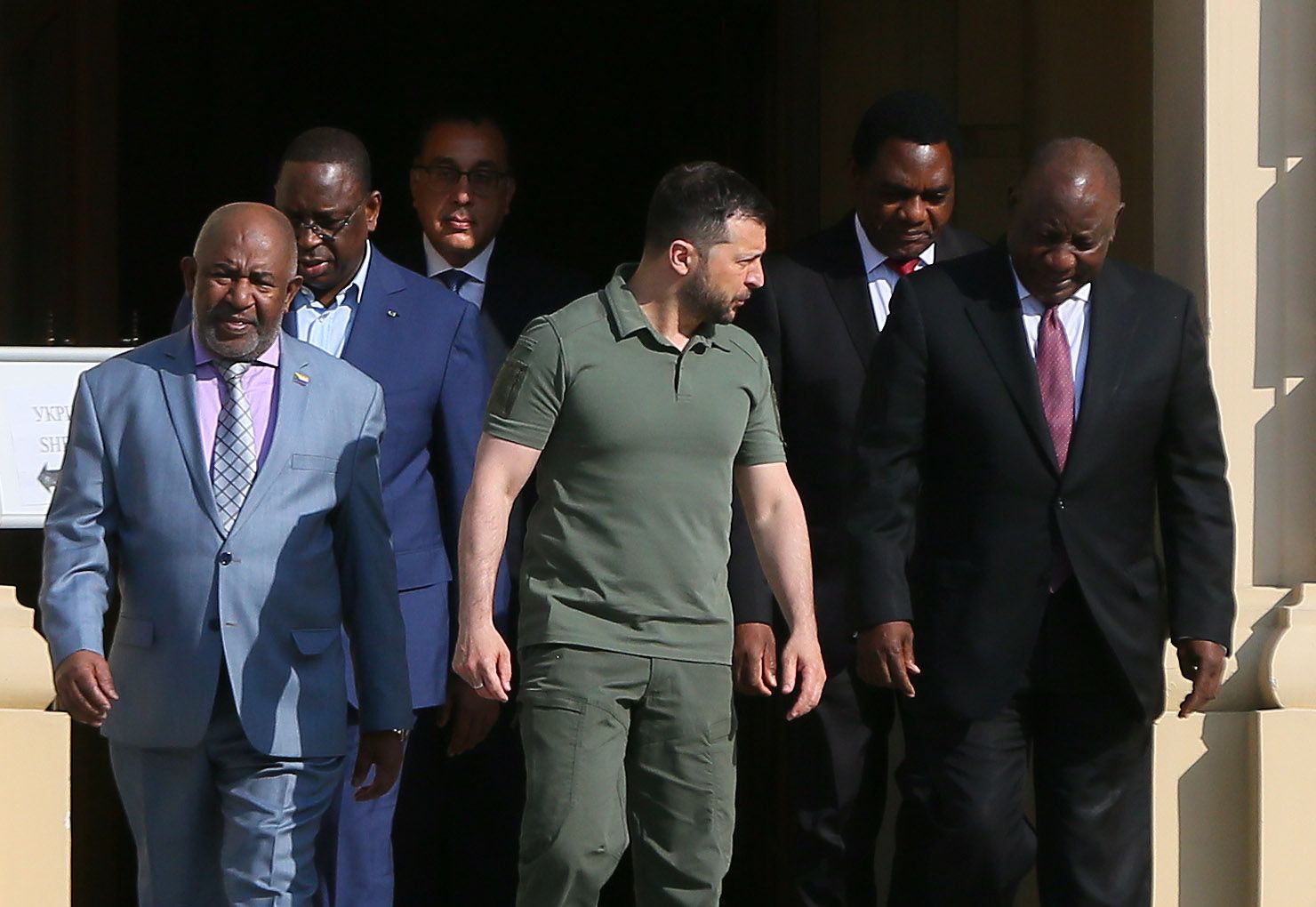 "So, support for Ukraine in Africa stems less from the diplomacy Kyiv has conducted and more from what its struggle against Moscow represents," he adds.
Across Africa, activists and artists have been organizing events in solidarity with Ukraine – and condemning Russia's war.
In addition, opposition leaders in countries with strong ties with Russia have also voiced their criticisms of the Kremlin and support for Kyiv – most notably in South Africa, where the government has been accused of supplying Russia with arms.
Furthermore, when African leaders – including the presidents of South Africa, Senegal, Comoros, and Zambia – traveled to Ukraine and Russia in mid-June, their attempts at peace missions were heavily criticized back home for being too lenient on Russia – and for failing to speak up against Russian imperialism.
"Ukraine's support from African civil society reveals the solidarity that many ordinary Africans share with ordinary Ukrainians," says Siegle, "It also highlights the huge gap in perceptions that often exists between African regimes and African citizens toward Russia."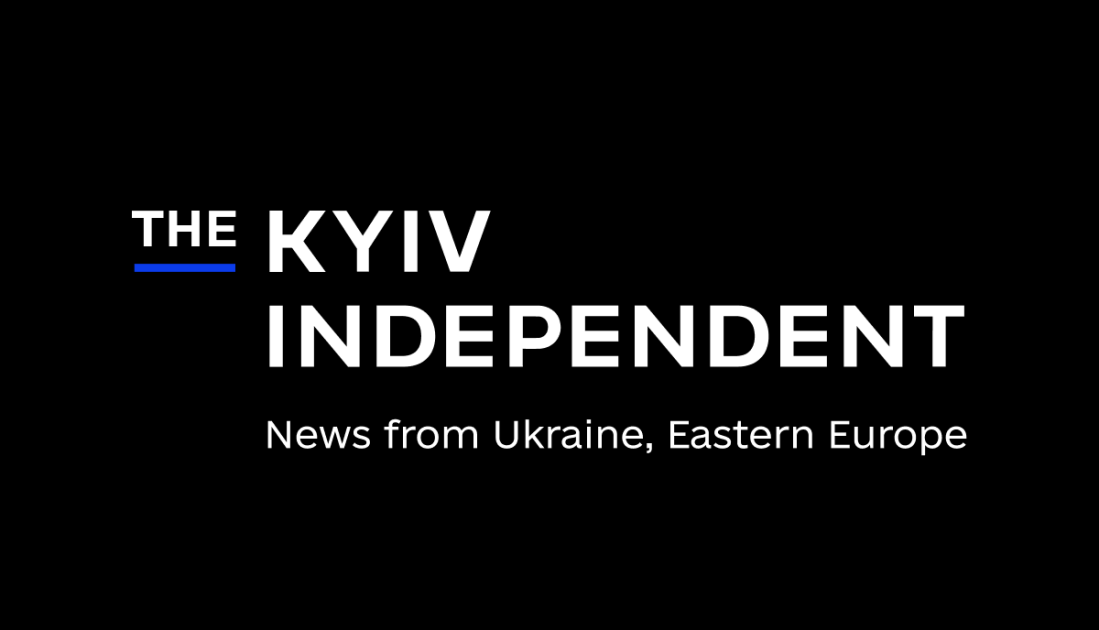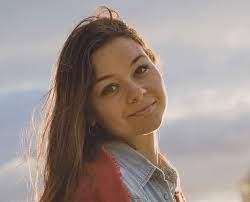 Anna Romandash
Romandash is an award-winning journalist and Howard S. Brembeck Fellow at the Fourth Freedom Forum. She is a freelancer and has worked with EURACTIV, El Independiente, Byline Times, Are We Europe, and other publications.