This audio is created with AI assistance
Editor's Note: This story is being updated as more details about the strike emerge.
Two Russian missiles hit a residential building in Zaporizhzhia on March 22, the Zaporizhzhia Oblast Military Administration reported. Acting Mayor Anatolii Kurtiev later clarified that two apartment buildings came under attack. So far, one person has succumbed to their injuries.
The amount of people injured in Russia's missile strike on two residential buildings in Zaporizhzhia has risen to 33, Head of the Zaporizhzhia Regional Military Administration Yurii Malashko confirmed.
According to previous information provided by Kurtiev, 25 wounded people were receiving treatment in the hospital. Three people were reported to be in serious condition, nineteen in moderate condition, and three in mild condition (two of them children).
Five people were treated for their injuries on the scene, Kurtiev said.
"Another war crime was committed in the middle of the day in a residential area of a city with thousands of people," the  Zaporizhzhia Oblast administration wrote.
According to the administration, all necessary services are on site and doing everything to ensure the safety of local residents.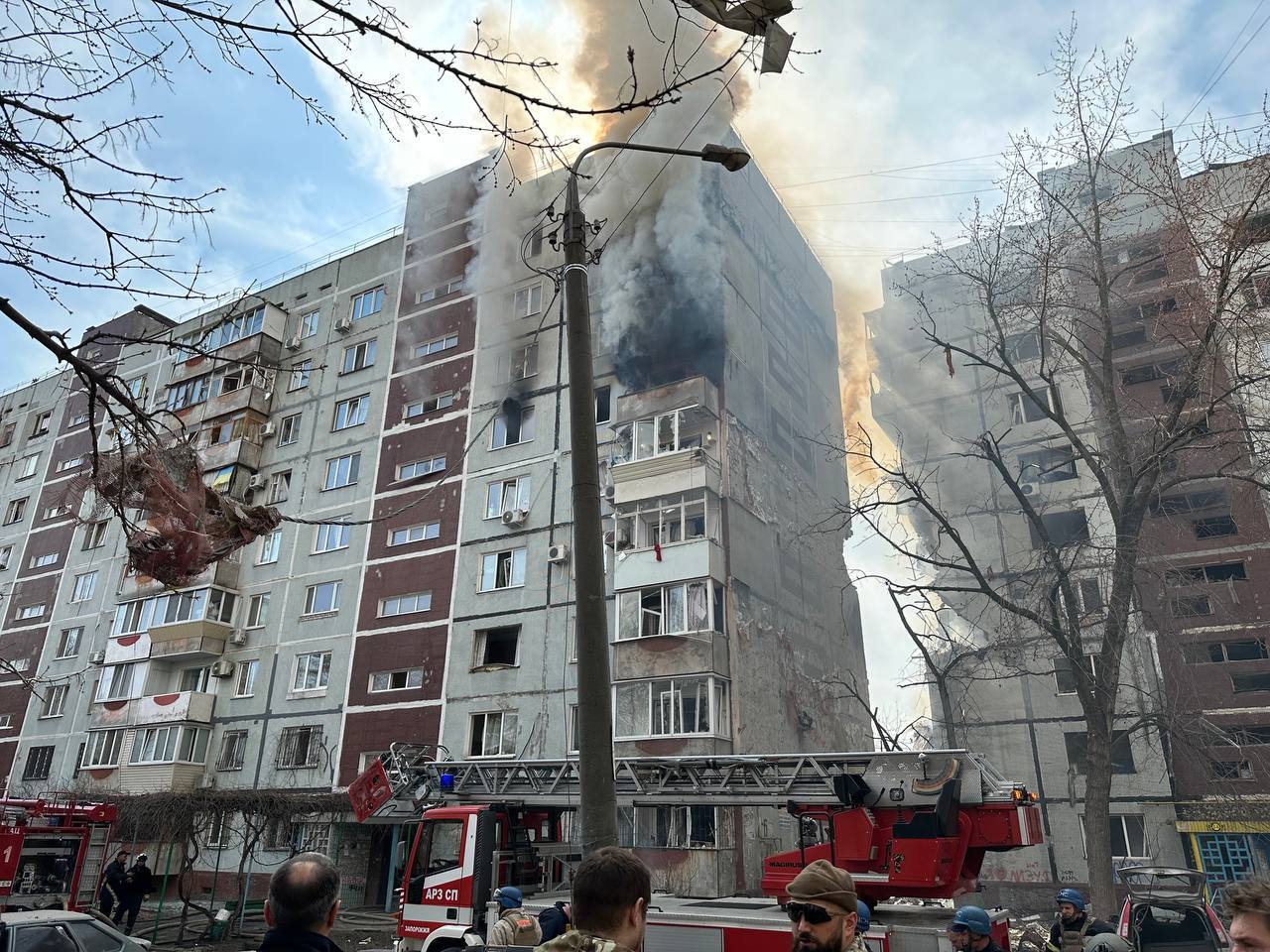 President Volodymyr Zelensky shared a video of the attack, saying that "Russia is attacking the city with extreme cruelty, hitting residential neighborhoods where ordinary people and children live."
Zelensky added that "this must not become 'just another day' in Ukraine or anywhere else in Europe or the world."
"The world needs greater unity and determination to defeat Russian terror faster and protect lives," he added.
The Zaporizhzhia Oblast administration warned local residents to be extra careful on March 22 and not to ignore the air raid siren in the event of continued attacks.
The city has been subject to frequent attacks since the start of the full-scale invasion. Russia declared an illegitimate annexation of Zaporizhzhia Oblast in the fall, along with Kherson, Donetsk, and Luhansk oblasts. Part of Zaporizhzhia region is under occupation but Russian forces have not been able to capture the entirety of the oblast.
Thirteen people were killed as a result of the Russian missile attack on Zaporizhzhia on March 2, including an eight-month-old child.
On March 2, a missile strike destroyed a five-story apartment building in Zaporizhzhia, killing four people and injuring eight others.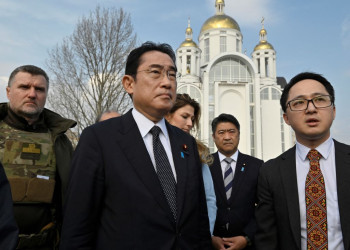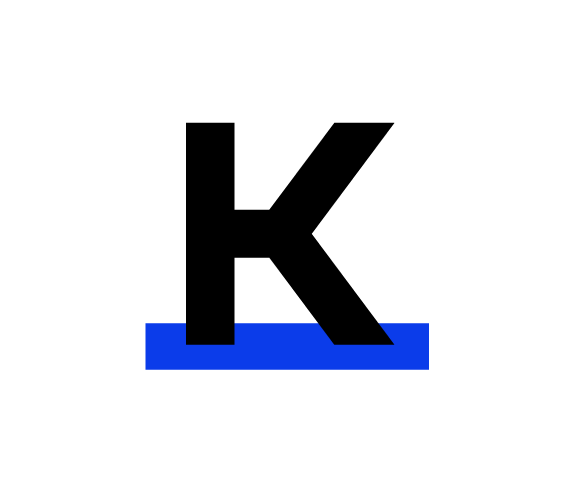 The Kyiv Independent news desk
We are the news team of the Kyiv Independent. We are here to make sure our readers get quick, essential updates about the events in Ukraine. Feel free to contact us via email with feedback and news alerts.