This audio is created with AI assistance
With the cold season just around the corner, the race is on to prepare Ukraine for another winter of discontent after a series of Russian attacks devastated the country's energy system last winter.
Naftogaz, Ukraine's state-owned oil and gas giant, has successfully overcome the first hurdle by accumulating the 14 billion cubic meters (bcm) of gas reserves needed by the end of summer and is on a path to far surpass the 14.7 bcm target by the start of November.
"We have 14 bcm," Naftogaz CEO Oleksiy Chernyshov told the Kyiv Independent in an interview. "With such a volume we can even step into winter."
The result is well ahead of last year when Naftogaz only hit 14 bcm in early October. But keeping the country warm in winter will be a prodigious task, particularly in the face of relentless Russian aggression.
Transforming Naftogaz
Following a bleak period in 2022 that saw the lowest gas production in two decades, Naftogaz turned the tables this year, pledging to increase production by 8% under the new management of Chernyshov.
The company has launched 54 new and refurbished gas wells across the country since January, providing an additional 5 million cubic meters (mcm) per day— the highest drilling pace in 15 years, all without asking the government for any financial support, according to Chernyshov.
It's an impressive feat given the circumstances and one that has Chernyshov confident for the coming months.

The new CEO took over the role in November 2022, heading the company during a rocky period of financial vulnerability and depleted gas reserves. Chernyshov says he immediately began the selection process for a supervisory board that had been absent for over a year and successfully plugged Ukraine's gas shortage with support from international allies such as Europe and Canada as well as the European Bank for Reconstruction and Development (EBRD).

At the same time, Chernyshov said that the company lost $1 billion last year in physical and financial terms and spiraled into default after failing to meet debt obligations.
Nevertheless, Naftogaz recently negotiated debt restructuring with its eurobond holders after lengthy discussions and the company is once again able to access financial markets, banks, and international partnerships.
Ukraine's path to energy independence
With the company seemingly back to full health, Chernyshov is hoping to make history by ensuring Ukraine is totally self-reliant on gas this year, without importing any supplies, a first for the country. Nearly every production site is operational and the volume of gas in storage units is 500 mcm higher than the same time last year.
"We have been absolutely energy independent from Russia since 2014, but this year we have managed and we are planning to be absolutely energy independent," according to the CEO.

Ukraine's private gas producers have also contributed to energy security and independence this year. Following the government's decision to ban gas exports last year, private producers saw a 15% drop in production in 2022 as they lost their markets in the West. In response, Naftogaz restarted cooperation with these producers, purchasing 800 mcm of gas over the summer.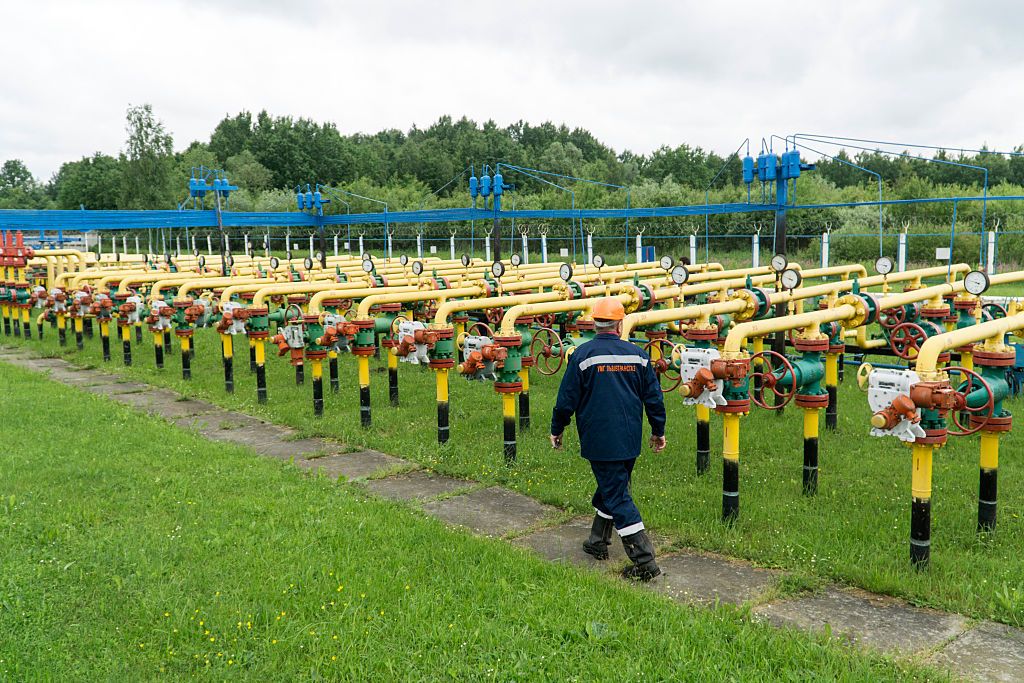 Naftogaz oversees Europe's largest underground gas storage (UGS) facilities capable of holding 31 bcm, with 10 bcm available for foreign traders to rent. International companies largely refused Naftogaz's offer last year, due to the lack of commercial insurance, but have since started returning, encouraged by competitive storage tariffs. Over 20 companies currently storing a total 1.5 bcm of gas in Ukraine.
Chernyshov expects the companies to double their volume of storage in just a matter of weeks, noting that Europe's own storage facilities are close to full. He also assuages fears that Ukraine will withhold European gas if there's a particularly harsh winter, stating that the country has "enough gas of our own."
War-time challenges
Although Naftogaz is satisfied that Ukraine can sustain itself, there is the omnipresent threat of Russian attacks completely flipping the situation. Russia's full-scale invasion has caused millions in damages to the company's facilities. During the interview, Chernyshov pulls up an image of a burning oil deposit in Rivne, the victim of a strike the previous week.

"Naftogaz is constantly suffering from attacks," he explains. "It's not in the future, it's already happening and we've got to be prepared."

While UGS facilities are safe deep underground, it's a different story for above-ground facilities. Chernyshov stresses the need for air defense, although acknowledges that systems such as Patriots are in thin supply. Naftogaz has purchased anti-drone equipment, but the results are limited, as in the case of the now-destroyed facility in Rivne.
Ensuring a constant supply of electricity and heating is a balancing act that relies on sufficient reserves of gas, coal, wood, fuel, and energy (including nuclear and renewable).
As Chernyshov explains, it is not just about having enough gas to meet everyone's needs, but also having reserves in the event gas has to partially replace another energy source due to attacks on facilities.
As a precautionary measure, Naftogaz has a 300-million-euro direct credit line with the EBRD for a "special reserve volume" of gas for additional consumption, which the company expects to use.

"The thing we expect, our government expects, is that energy production might be lower as a result of potential attacks, this would cause more generation of electricity from gas. That is why we are preparing more gas, this reserve volume, based on the EBRD emergency loan, as our precaution," he said.
How citizens can help
While Chernyshov makes it clear that energy is a weapon in Russia's hands, he says citizens also bear the responsibility for energy stability. Naftogaz announced last week that heating tariffs for households will remain unchanged, but the CEO nonetheless urges citizens to be cognizant of consumption and enforce energy-efficient measures.
He recommends checking households and radiators to ensure everything is prepared for winter and criticizes the Soviet-era legacy of leaving windows open while the heat is on.
Apartment buildings and non-residential buildings built during the Soviet era generally have centralized heat, which means the temperature can't be controlled. With extremely high indoor temperatures during winter, residents often open their windows, letting the heat escape, and wasting energy.
"If you are not in the war zone and you are wasting energy, you are not helping the nation," he states.
Ultimately, he presses the need to introduce market reforms in the energy sector post-war, which he believes will be the crucial step in encouraging conscious consumption, but adds that prices should still be capped for vulnerable citizens.

Despite the economic consequences of the war, customers have paid their bills at higher rates than pre-war.
Ninety-one percent of private households have paid in full, although this is noticeably lower for municipalities at 55%. Chernyshov thanks the company's customers and emphasizes the importance of paying bills, with Naftogaz providing a sizable chunk of the state budget in taxes. Last year this amounted to nearly Hr 100 billion ($2.7 billion) and over Hr 48 billion ($1.3 billion) in the first seven months of 2023.
"We should treat energy as an asset, and in certain hands, this asset is a weapon," Chernyshov stated. "It's a serious thing and we should save it."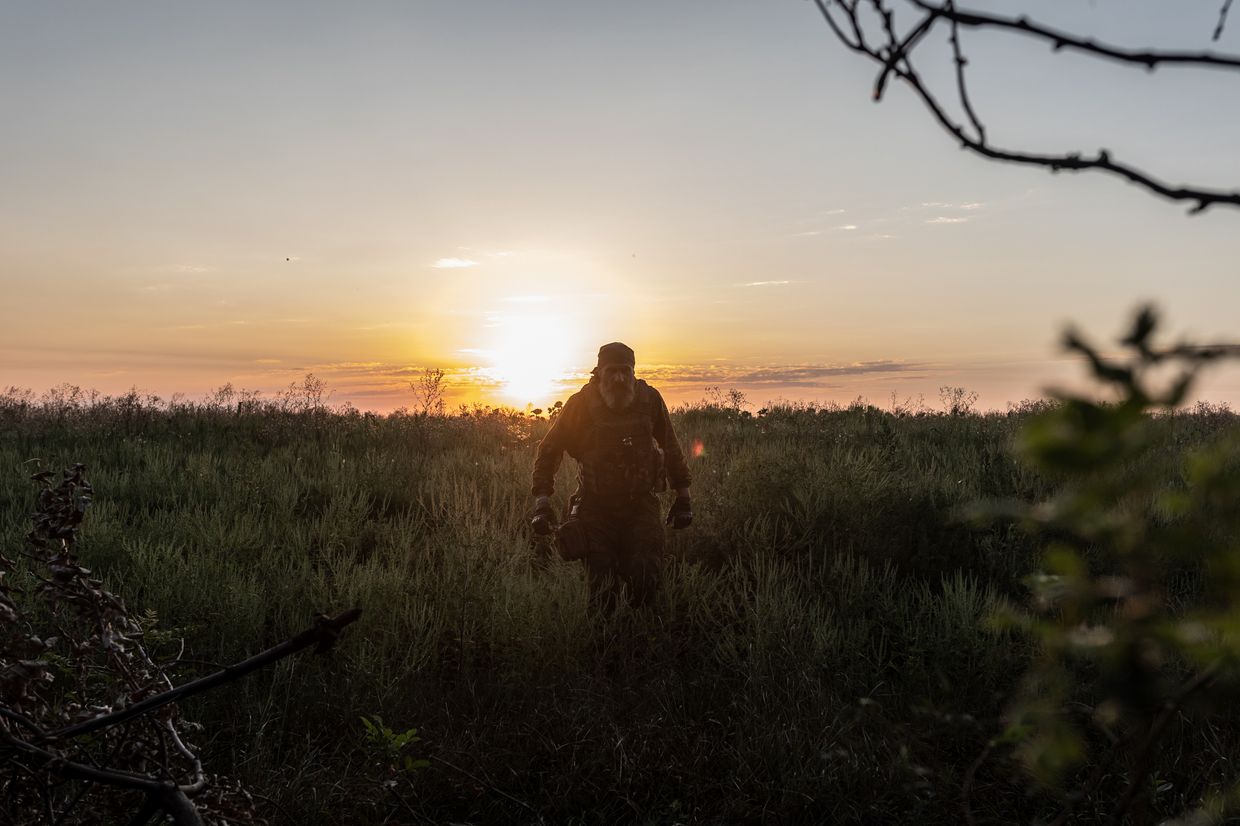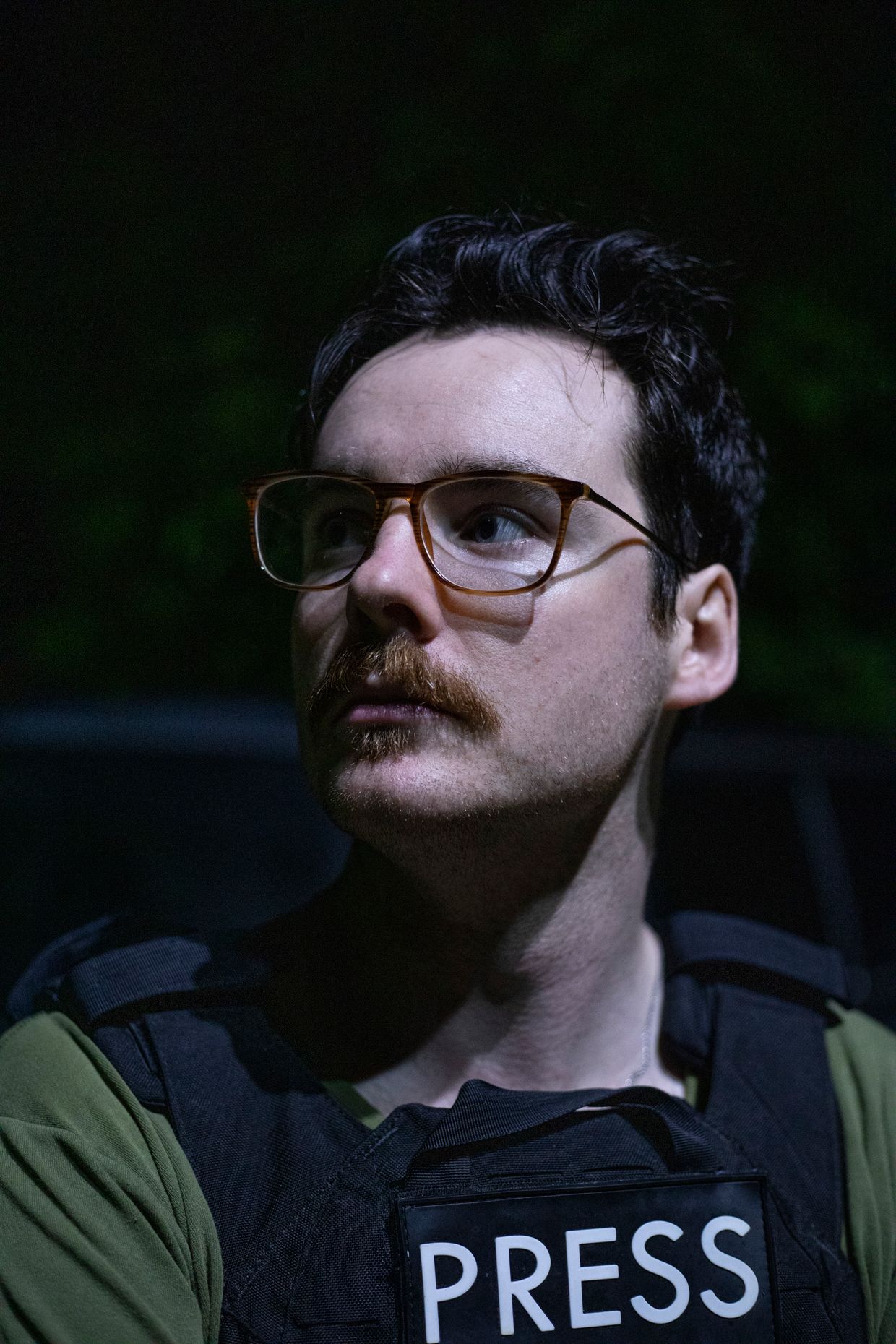 Dominic Culverwell
Kyiv
Dominic is a Kyiv-based journalist focussing on business and politics in Ukraine. He has written for a number of publications including the Financial Times, bne IntelliNews, Radio Free Europe/Liberty, Euronews and New Eastern Europe. Previously, Dominic worked with StopFake as a disinformation expert, debunking Russian fake news in Europe.