This audio is created with AI assistance
Law enforcement agencies on Feb. 1 searched the houses of several incumbent and former top officials and an oligarch in what appears to be the largest anti-corruption raid since the beginning of Russia's invasion in February 2022.
Among others, law enforcers raided powerful oligarch Ihor Kolomoisky, scandalous former Interior Minister Arsen Avakov and top tax and customs officials. The acting head of the State Customs Service, Viacheslav Demchenko, was fired.
The large-scale operation comes as the Ukrainian government strives to show to its allies that it is tacking corruption as the West is providing unprecedented amounts of aid to Kyiv.
But critics question the sincerity of the anti-corruption drive since some notorious top officials accused of corruption are notably missing from the list of those fired or investigated.
Those who keep their jobs include President Volodymyr Zelensky's notorious Deputy Chief of Staff Oleh Tatarov, who was charged with bribery in 2020. Since then, his case has been destroyed by law enforcers, while Tatarov is believed to wield significant influence over most law enforcement bodies.
In January the Ukrainian government also carried out its most extensive reshuffle since the invasion began, dismissing deputy ministers and regional governors in the wake of corruption scandals.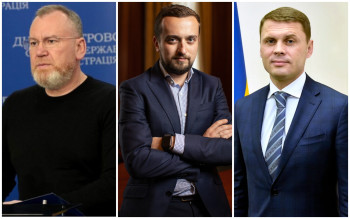 Powerful oligarch
Ihor Kolomoisky, a notorious U.S.-sanctioned billionaire reportedly stripped of Ukrainian citizenship, was among the high-profile figures whose house was searched.
The Security Service of Ukraine (SBU) and the Economic Security Bureau raided Kolomoisky's house in Dnipro on the morning of Feb. 1, Ukrainian online newspaper Ukrainska Pravda reported, citing anonymous law enforcement sources.
The sources told the media outlet that the oligarch is allegedly accused of evading customs payments and embezzling oil products worth $1 billion.
The case involing Kolomoisky concerns oil company Ukrnafa. Companies associated with Kolomoisky reportedly owned about 42% of Ukrnafta until 2022.
In October 2022, Kolomoisky, a former owner of Ukraine's largest lender PrivatBank, was interrogated by the National Anti-Corruption Bureau of Ukraine (NABU).
Scandalous ex-minister
On Feb. 1, former Interior Minister Arsen Avakov told Ukrainian media that investigators also searched his house as part of an investigation into the Jan. 18 helicopter crash that killed his successor, Denys Monastyrsky. Avakov resigned in 2021 after a long, scandal-ridden tenure.
He told the Ukrainian media outlet Babel that the investigators searched through the Interior Ministry's six-year-old contracts with the French company Airbus, which manufactured the H-225 Super Puma helicopter used to transport the officials when the deadly crash happened.
Avakov claimed that "nothing" was found as the government and parliament had approved the paperwork before it came into effect.
The investigators also entered the homes of other officials who were involved in the purchase of the French helicopters, Babel reported, citing anonymous sources in law enforcement agencies.
The preliminary results of the ongoing investigation into the helicopter crash that killed 14 people in Brovary have not been released yet. Monastyrsky, who replaced Avakov in 2021, and nine other people on board were immediately killed.
A special commission has been created to investigate the helicopter crash. Some of the possible causes of the incident listed by the SBU included a violation of flight security rules, a technical malfunction of the helicopter, and intentional actions to destroy the vehicle.
Avakov and his allies have been mired in numerous corruption scandals. He has denied the corruption accusations.
In 2017 Avakov's son Oleksandr and Avakov's ex-deputy Serhiy Chebotar were arrested and charged by the National Anti-Corruption Bureau of Ukraine with embezzling Hr 14 million in a case related to the supply of overpriced backpacks to the Interior Ministry. In video footage leaked by the Security Service of Ukraine, Oleksandr Avakov and Chebotar discuss a corrupt scheme to supply backpacks to the National Guard in Chebotar's office.
Meanwhile, in another video leaked by the service, Chebotar, the Interior Ministry's former State Secretary Oleksiy Takhtai and state firm Spetsvervis CEO Vasyl Petrivsky, an ex-aide to Avakov, negotiate a corrupt deal to sell sand at a rigged auction. In the video, Chebotar implicates the minister himself in the deal, saying that Avakov is also aware of the scheme and is worried that the sand has not been sold yet.
Avakov claimed the video was fake. However, Petrivsky has already pled guilty and has been convicted to a suspended prison term in a theft case for the sand sale scheme described in the video.
Defense Ministry
David Arakhamia, head of the Servant of the People party's faction in parliament, said in a Telegram post that law enforcement had also handed out notices of suspicion to several officials at the Defense Ministry amid a food procurement scandal.
On Jan. 23, the National Anti-Corruption Bureau of Ukraine (NABU) said that it had begun investigating possible corruption in the Defense Ministry's food procurement.
The statement followed an investigation by Ukrainian news outlet ZN.UA, which alleged that the Defense Ministry was buying food for soldiers at inflated prices, indicating a possible corruption scheme.
Defense Minister Oleksiy Reznikov said that inflated prices were a "technical error" of the contractor, who "made a mistake while transferring data from one table to another."
Reznikov dismissed the investigative report as "nothing but manipulations" and promised repercussions to those who leaked the contract to journalists, adding that the Security Service of Ukraine would look for the alleged whistleblower.
Deputy Defense Minister Vyacheslav Shapovalov resigned on Jan. 24 following the procurement scandal that rocked Ukraine.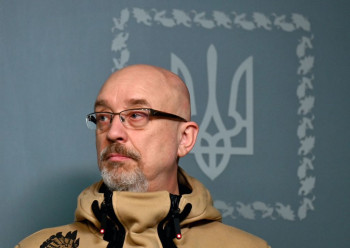 Pro-Kremlin lawmaker
The SBU also confirmed to Ukrainska Pravda that pro-Kremlin lawmaker Vadym Stolar's house was also searched on Feb. 1.
Stolar and Ihor Abramovych - lawmakers from the banned pro-Kremlin Opposition Platform-For Life party - fled the country a few days before Russia's full-scale invasion and moved to France, according to an Ukrainska Pravda investigation released in August.
Stolar and Abramovych recently returned to Ukraine and attended parliament to maintain their posts until the end of the term, according to Ukrainska Pravda. Unlike Abramovych, who has been able to leave Ukraine again despite the ban on foreign travel for men subject to conscription, Stolar was blocked by border guards from leaving in late January.
Corruption at tax office
The State Investigation Bureau also raided the house of Oksana Datiy, acting head of the State Tax Service's branch in Kyiv.
The bureau reported that Oksana Datiy has an extremely luxurious lifestyle that does not correspond to her official income.
She owns three apartments in Kyiv worth $1 million together, a $200,000 house near Kyiv, expensive jewelry, and "extremely expensive branded clothes," including gold watches, according to the bureau.
The bureau estimates that Datiy's assets exceeding her income amount to about $1.4 million.
The investigators accused Datiy and other officials at the Kyiv tax office of organizing a $800 million corruption scheme involving illegal value added tax refunds.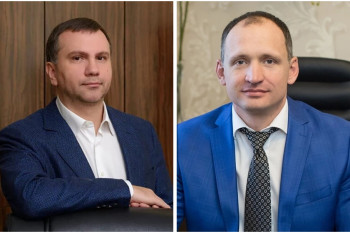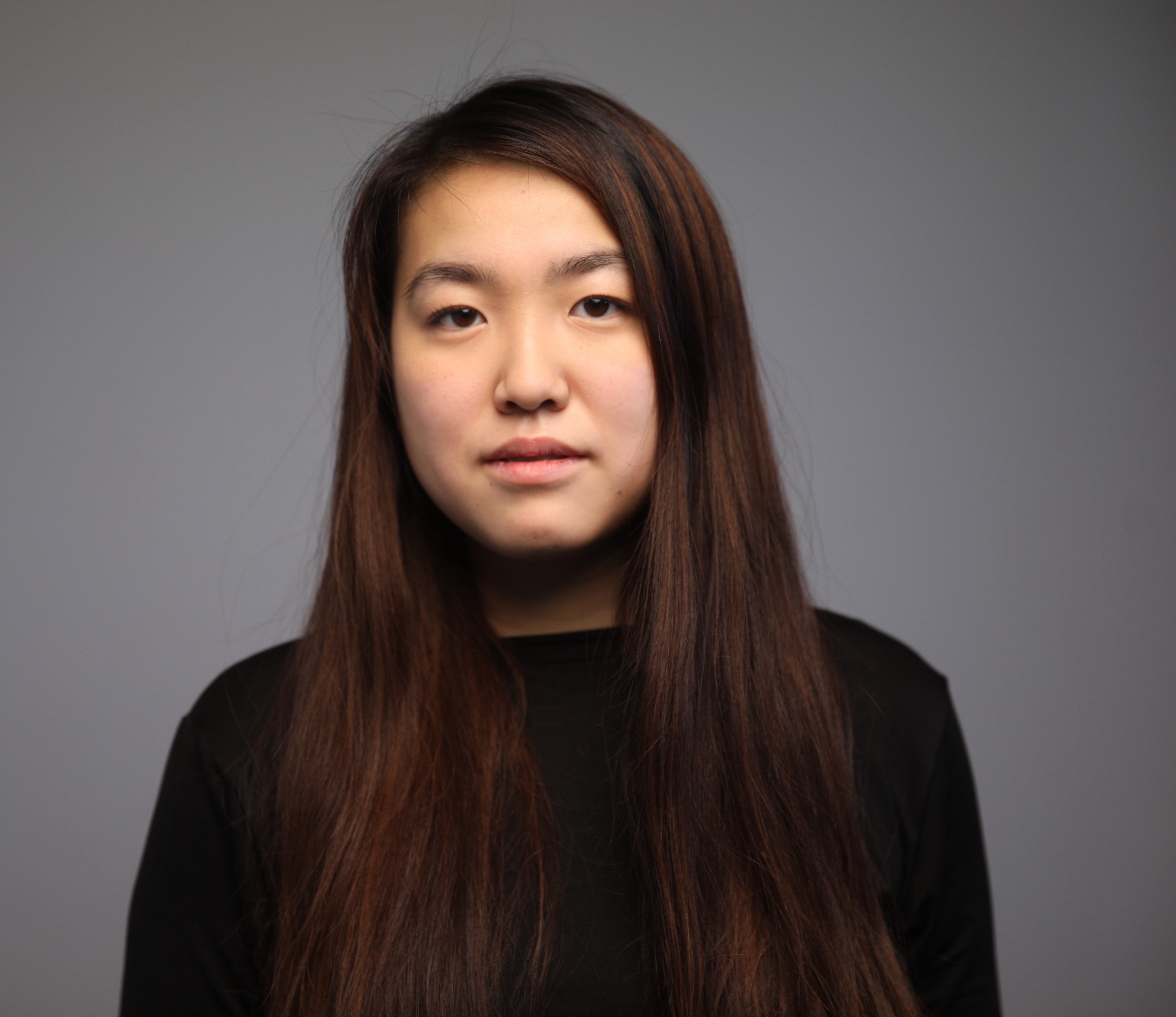 Asami Terajima
Reporter
Asami Terajima is a reporter at the Kyiv Independent. She previously worked as a business reporter for the Kyiv Post focusing on international trade, infrastructure, investment and energy. Originally from Japan, Terajima moved to Ukraine during childhood and completed her bachelor's degree in Business Administration at William Woods University in Missouri, U.S.A. She is the winner of the 2023 George Weidenfeld Prize, awarded for "excellent investigative and courageous research activities" as part of Germany's prestigious Axel Springer Prize.