This audio is created with AI assistance
Editor's Note: The opinions expressed in the op-ed section are those of the authors and do not purport to reflect the views of the Kyiv Independent.
When "Navalny," a documentary about Russian opposition leader Alexei Navalny, won an Oscar for best documentary feature at the 95th Academy Awards on March 12, Ukrainians worldwide were outraged.
Many saw the awarding of "Navalny" as blatant hypocrisy on the part of the Academy, given that Ukrainian President Volodymyr Zelensky's request to address the audience had been denied for the second year in a row. An article published by Variety suggested that the producer of the 2022 Oscars ceremony, Will Packer, believed that overwhelming support for Ukraine as it defends itself from Russian aggression was due to the fact that the majority of Ukrainians are white and that the Academy wanted to steer clear of being "too political."
Meanwhile, at the 2023 ceremony, as Navalny's wife Yulia Navalnaya took the stage to accept the award on her husband's behalf, she praised him for "defending democracy" and voiced hopes that Russia and her husband would one day be free.
Noticeably missing from Navalnaya's speech was any mention of Ukraine or the suffering that Russia has inflicted upon the Ukrainian people since invading the country in 2014 and further launching an all-out war in February 2022.
It is damning not only because Navalny competed in the same category as "A House Made of Splinters," a documentary about children in war-torn eastern Ukraine.
By painting the Russian nation as a fellow captive alongside her husband, Navalnaya fed into the narrative that this is merely "(Russian President Vladimir) Putin's war," glossing over the ordinary Russian citizens who are, in fact, torturing, raping, and killing Ukrainians.
The problem here is not that a documentary about Navalny won an Oscar – it's the stance of the Russian opposition in general, which has not taken any steps to rethink its approach to the imperialist narrative inherent in Russia's historical and current relations with its neighbors. And it's the West's ignorance about that.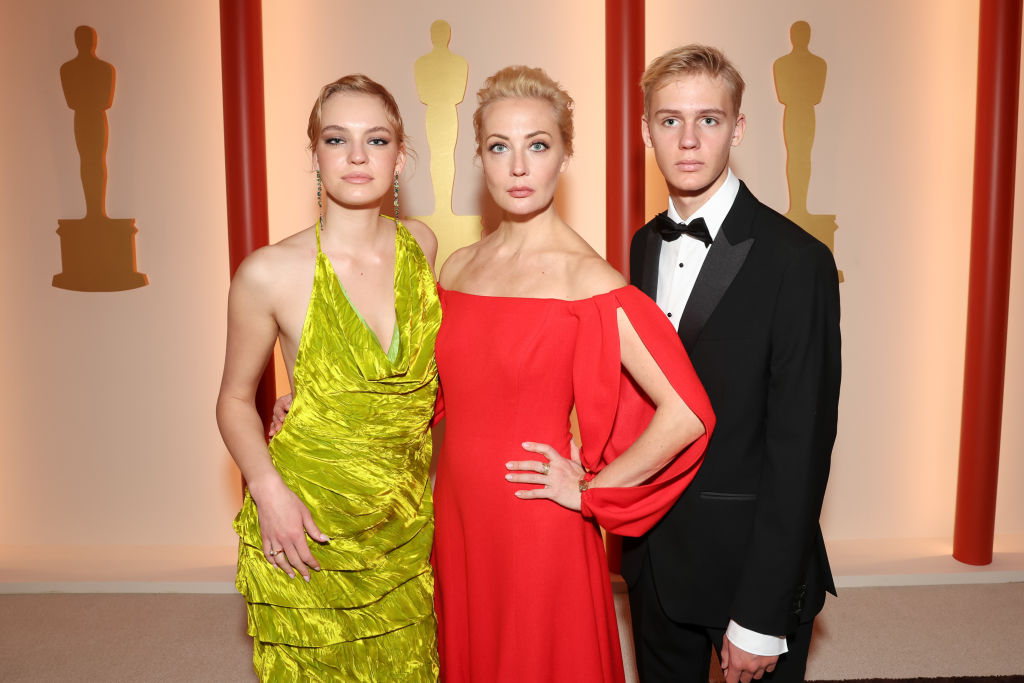 Since the start of Russia's full-scale invasion of Ukraine, Western media has been keen to seek out "good Russians," and help them redeem their public image. This includes the soldier Pavel Filatiev, who ultimately sued the organization that aided him in escaping Russia after he reneged on his pledge to donate proceeds from his memoir to support Ukrainians, opting to keep the funds for himself once the press attention started to quiet down.
In a perfect world, nobody would take issue with a documentary about Navalny winning an Oscar. After all, it was a despicable crime that he was poisoned and immediately arrested upon his return to Russia. However, Ukrainians, unlike many in the West, are well aware of the questionable statements he has made in the past that fueled the flames of Russian nationalism and ultimately cast doubt on his image as a champion of democracy.
Navalny's "thesis" for the future of Russia, which was published by his team on Twitter on Feb. 20, is commendable for recognizing Ukraine's territorial integrity, calling for an end to the war against Ukraine, and for Russia to pay reparations to Ukraine after the war. However, he is also quick to dismiss the claim that Russians are inherently imperialistic as "nonsense," with the shaky justification that Belarus is also part of the war against Ukraine.
Perhaps Navalny and his team are unaware of the UNESCO report from 2010, which officially classified Belarusian as an endangered language, or the Belarusians who are calling for their fellow countrymen to return to their native language as a form of protest against Russia's political and cultural chokehold on Belarus.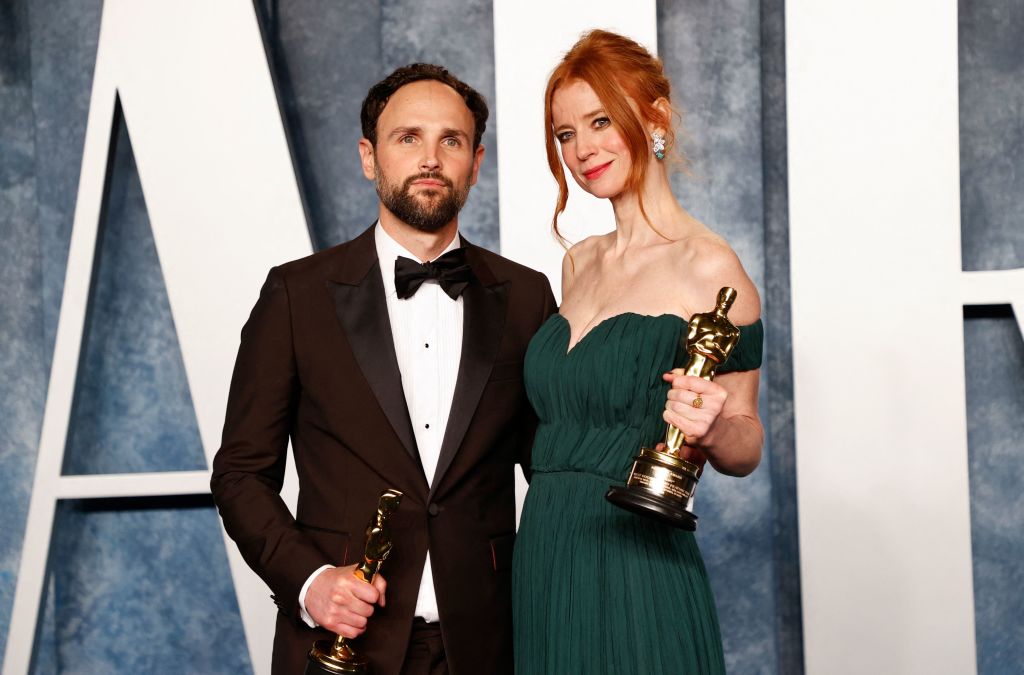 Or perhaps they simply don't care.

After all, this is the Navalny who, in 2012, called Ukrainians and Russians "the same people" and said that there is "no more kindred country for Russia than Ukraine." Such a view is strikingly similar to the one of Putin, who has made false claims that modern Ukrainian statehood was created by the Bolsheviks, "tearing from (Russia) pieces of its own historical territory."

In 2014, Navalny sparked outrage after failing to unequivocally condemn the illegal Russian annexation of Crimea by famously saying that the peninsula is "de-facto Russian" and asking, "Is Crimea a sandwich or something you can take and give back? I don't think so." Although he has since acknowledged that the territorial integrity of Ukraine should be restored to its borders established during independence in 1991, many Ukrainians are not yet ready to forgive him for how long he took – nine years – to finally say it.

We should also not forget that it is the very same Navalny who, following the unprovoked Russian invasion of Georgia in 2008, wrote that he would "really like to hit the rodents at the (Georgian) General Staff with a cruise missile" and advocated for providing military assistance to now Russian-occupied South Ossetia and Abkhazia, not to mention a "complete" Russian blockade of Georgia.


Navalny and his team have also repeatedly chosen to be ahistorical in their comments about Ukrainian-Russian relations. For example, Kira Yarmush, Navalny's press secretary, said in an interview with Russian independent media Meduza in May 2022 (a little over two months into the all-out war when Russia had already bombed the Mariupol drama theater sheltering hundreds of women and children) that she believes "Russian culture is a great culture" and that "one specific person (Putin) and several of his closest accomplices bear responsibility for the war," making the so-called cancellation of Russian cultural figures such as poet Alexander Pushkin "strange."

As a writer herself and a citizen of the Russian Federation no less, Yarmush is likely well-versed in Pushkin's poetic oeuvre, which includes the narrative poem "Poltava" that demonizes Ukrainian Cossack Hetman Ivan Mazepa for turning against Russian Tsar Peter I during the Battle of Poltava. Afterward, the tsar ordered his soldiers to destroy the Hetmanate's capital of Baturyn as "revenge," resulting in the deaths of an estimated 9,000 to 15,000 people.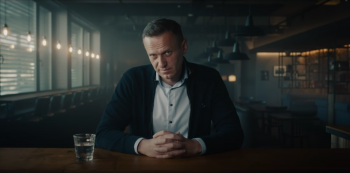 The ongoing war, which started with the annexation of Crimea and the invasion of Donbas in 2014, did not begin with Putin. Russia has been attempting to suppress Ukrainian culture and statehood for centuries, at the cost of countless innocent lives.

That's why it's important for the West to finally understand that being an opponent of Putin does not automatically make Navalny – or any Russian opposition member, for that matter – a friend of Ukraine.

Ukrainians are not being "too political" when it comes to keeping the world's attention on the war. There is no certainty as to when the war will end, and we are already beginning to witness the threat of it spilling over into neighboring countries like Moldova. Ukraine and its closest allies are trying to make the world understand the true threat that Russia poses before it is too late.

Putin's eventual fall from power will not absolve the Russian people of these sins. But it may present a pivotal moment where the Russian people will be faced with the question of what kind of society they want to live in. Will they continue a centuries-long tradition of unbridled violence against their neighbors? And what role will Navalny and other Russian opposition members play in a post-Putin Russia, if at all?

Navalny relied on Russia's imperialistic death drive at the start of his career. Only after his release will it become clear how – or if – he and other Russian opposition members choose to seek forgiveness from Ukraine and all other victims of Russian imperialism.

For now, Ukrainians' wariness over the Russian opposition leader should be respected and not ignored. The West's continued ignorance about figures like Navalny only reinforces Russian propaganda narratives, despite the fact that the past year has brought to light the multitude of crimes committed by Russia against Ukraine in what has been called the "most documented war in history." At this point, the West should know better.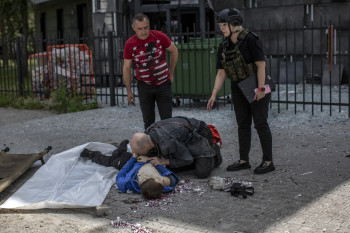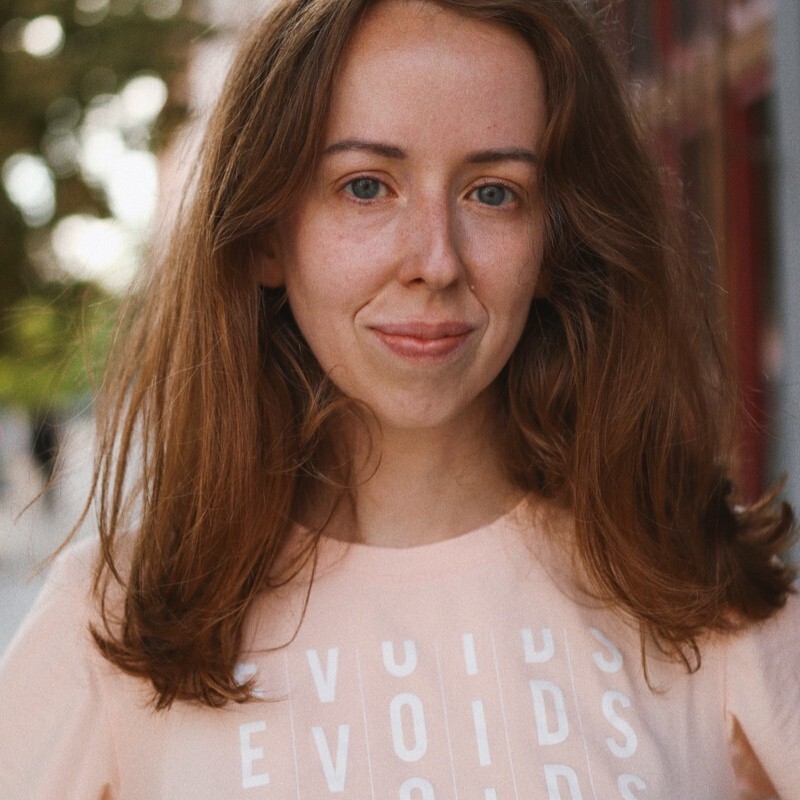 Kate Tsurkan
Reporter
Kate Tsurkan is a reporter at the Kyiv Independent. She is a writer, editor, and translator. Her work has been published in The New Yorker, Vanity Fair, Harpers, The Washington Post, and elsewhere. She is the co-founder of Apofenie Magazine. Originally from the U.S., she resides in Chernivtsi, a city in the west of Ukraine.