This audio is created with AI assistance
Welcome to Investigative Stories from Ukraine, the Kyiv Independent's newsletter that walks you through the most prominent investigations of the past week.
If you are fond of in-depth journalism that exposes war crimes, corruption and abuse of power across state organizations in Ukraine and beyond, subscribe to our investigative newsletter.
Please take a few minutes to fill out this survey and help us improve this newsletter to better serve your needs. Thank you!
Top investigative stories
______________________________________________
Journalists find Ukrainian officials, athletes out at restaurants during curfew in Kyiv
Government officials and athletes were spotted illegally out at restaurants in Kyiv during curfew hours, according to journalists from the Ukrainian media outlet Ukrainska Pravda.
In Kyiv, curfew lasts from midnight to 5 a.m., during which time people are not allowed outside without special permits, and restaurants and bars are closed.
Last week, Ukrainska Pravda discovered upscale restaurants Frou Frou and Biarritz in downtown Kyiv operating at night, with high-profile customers leaving the premises during curfew hours.
Journalists caught Oleksandr Nykoriak, the head of the Kyiv City Military Administration's Cultural Heritage Protection Department, at Biarritz with local developer Artur Mkhitarian.
Deputy Prosecutor General Ihor Mustetsa was allegedly spotted leaving Frou Frou around midnight. Mustetsa later denied the accusations.
Nykoriak was soon dismissed from his post.
Journalists also caught Andrii Ohol, a local MMA fighter, and Elmar Nuraliiev, a Greco-Roman wrestler, breaking the law.
Mayor Vitali Klitschko urged law enforcement to "control and prosecute entertainment and catering establishments for their work during curfew hours."
Watch the full story in Ukrainian via the link.
Bihus.Info: Hostomel City Council contracts suspicious firms
Investigative outlet Bihus.Info found that Hostomel City Military Administration allegedly transferred millions of hryvnias to controversial contractors, bypassing the public tender.
Bihus.Info revealed that the contractors, set to take part in the reconstruction of the Kyiv satellite city after Russian occupation, are based far away from Hostomel, have no track record in construction, and are connected to one another.
For example, a company registered to 73-year-old Nadiia Redko received almost Hr 5 million ($135,350) for reconstruction projects in Hostomel. The company was created just two weeks prior to the deal.
Redko, a retiree with no experience in reconstruction, told Bihus.Info that her son-in-law, Andrii Fomitsa, runs the company. Fomitsa is connected with a man Bihus.Info claims to have found living in Russian-occupied Donetsk, who Hostomel's officials also contracted for the reconstruction, paying him Hr 300,000 (over $8,000).
Another suspicious contract was worth Hr 9 million ($243,000). Hostomel officials signed it with a company called Faiser Torh, officially owned by Yurii Teselko, who had no prior experience in reconstruction.
Hostomel's military administration claimed it had transferred money to Teselko's entity for reconstruction to "make purchases quickly," adding that it is not their "duty to check contractors."
Meanwhile, Buhis.Info said public information regarding payments to contractors by Hostomel's military administration disappeared from the state website once journalists started making inquiries about these firms.
Following Buhis.Info's investigation, President Volodymyr Zelensky dismissed the chairman of Hostomel's military administration, Serhii Borysiuk.
Meanwhile, the Economic Security Bureau reported on June 5 that it had exposed Hostomel officials in embezzling funds in 2022 and 2023, allegedly concluding reconstruction projects at inflated prices. The investigation is reportedly ongoing. If found guilty, officials may face seven to 12 years in prison.
Watch the full story in Ukrainian with English subtitles via the link.
Slidstvo.Info releases documentary devoted to Ukrainian journalists affected by Russia's war
Slidstvo.Info released a documentary on June 5 dedicated to Ukrainian journalists killed, abducted, illegally imprisoned, and tortured during Russia's war.
The investigative media outlet released the documentary before Journalists' Day in Ukraine, celebrated annually on June 6.
According to the Prosecutor General's Office, Russia's full-scale war has killed 63 journalists thus far. Forty were reportedly killed in action while serving in Ukraine's Armed Forces, 14 while reporting, and nine during Russian ground and air attacks.
Slidstvo.Info's documentary, titled "Occupation: The Price of the Word," highlighted the stories of five journalists:
Oleh Baturin from Kherson was abducted, tortured, and threatened to be killed. He spent a week in Russian captivity.
Svitlana Zalizetska from Melitopol in Zaporizhzhia Oblast managed to flee her hometown disguised as a nurse after she refused to collaborate with Russian forces.
Max Levin from Kyiv went missing on March 13, 2022, when he traveled to Vyshhorod in Kyiv Oblast to document hostilities. His body was found on April 1, 2022, when Ukrainian forces liberated the region. Reporters Without Borders found that the 40-year-old photographer had been tortured and executed by Russian troops.
Dmytro Khyliuk from Kyiv Oblast was abducted by Russian forces during occupation in 2022. He has since been in Russian captivity, according to the Ukrainian news agency Unian, where Khyliuk previously worked.
Oleksandr Hunko from Nova Kahkovka in Kherson Oblast was abducted by Russian forces several times and tortured.
"Journalists are the enemies of the Russian forces in this war," Oksana Romaniuk, the director of the Institute of Mass Information, said in the documentary.
Slidstvo.Info has also reportedly collected evidence of alleged Russian war crimes against Ukrainian journalists.
Watch the documentary in Ukrainian with English subtitles via the link.
Journalists track wealthy Russians living, vacationing on French Riviera
Ukrainska Pravda tracked down Russian officials, businesspeople, and oligarchs, some facing international sanctions, vacationing at lavish properties in southern France and Monaco.
One of the key stakeholders of Russia's Alfa Bank, Alexei Kuzmichev, who the EU sanctioned in March 2022 for his ties to Russian President Vladimir Putin, owns a luxurious villa in Saint-Tropez, according to Ukrainska Pravda.
Journalists also spotted in the French city of Antibes, a member of Alfa Bank's board of directors, Oleg Sysuev, who has not yet fallen under sanctions as opposed to some of his colleagues.
Ukrainska Pravda also caught on tape Russian oligarch Sergey Sarkisov after landing at an airport in Nice in May. One of Russia's wealthiest citizens, he owns property next to Kuzmichev.
Meanwhile, the report showed Dmitry Yeropkin, previously a member of Russia's Chamber of Commerce and Industry and the former vice president of Rossiysky Kredit bank, jogging in Saint-Jean-Cap-Ferrat in France. Ukrainska Pravda also showed Andrey Oskolkov, the Russian ruling party's former lawmaker, vacationing in Monaco.
A person resembling Chechen strongman Ramzan Kadyrov's business partner was also spotted in France, although Ukrainska Pravda did not provide his name in the report.
Ukrainska Pravda also captured videos of luxurious properties belonging to the families of Russian Gazprom Neft's CEO Alexander Dyukov, Russian mining giant Nornickel's Vice President Nina Plastinina, Ural Mining and Metallurgical Company's Commercial Director Igor Kudryashkin, and Russian billionaire Dmitry Rybolovlev.
Watch the full story in Ukrainian via the link.
Recognition
______________________________________________
Kyiv Independent wins European Press Prize's Special Award
Kyiv Independent journalists Anna Myroniuk and Alexander Khrebet won the European Press Prize's Special Award dedicated to Ukraine this year.
The award ceremony was held in Tbilisi, Georgia, on June 9.
Their winning story, titled "Suicide missions, abuse, physical threats: International Legion fighters speak out against leadership's misconduct," revealed alleged commanders' wrongdoings in the International Legion, a military formation created in the first days of the all-out war for foreigners eager to defend Ukraine.
The European Press Prize, which "celebrates the highest achievements in European journalism," was founded in 2012 and is awarded annually. The 2023 edition of the prize selected articles and projects among hundreds of submissions from 40 countries.
"This award goes to the heart of why journalism matters, why we must defend it, and why it's so important to recognize the work of journalists who are prepared to do this work. They are the best and the bravest among us," the panel of judges' chair Alan Rusbridger said, introducing the Special Award.
In March, the Kyiv Independent won the #AllForJan Award – named after Slovakian investigative reporter Jan Kuciak who was assassinated in 2018 – for its follow-up story about the International Legion, which exposed even greater alleged abuses of power by the group's leadership.
OCCRP, The Guardian win European Press Prize's Innovation Award
Russian Asset Tracker, a collaborative project led by the Organized Crime and Corruption Reporting Project (OCCRP), The Guardian, and a global network of investigative newsrooms and initiatives, won the European Press Prize's Innovation Award on June 9.
The project tracks and documents the vast and often sanctioned assets belonging to Russian oligarchs and figures linked to Russian President Vladimir Putin.
The OCCRP is an independent non-profit organization launched in 2006 by journalists Drew Sullivan and Paul Radu. The network unites dozens of media outlets from across the world.
The Kyiv Independent joined the OCCRP as a member center in May.
______________________________________________
If you're enjoying this newsletter, consider joining our membership or supporting us with a one-time donation. Start supporting independent journalism today.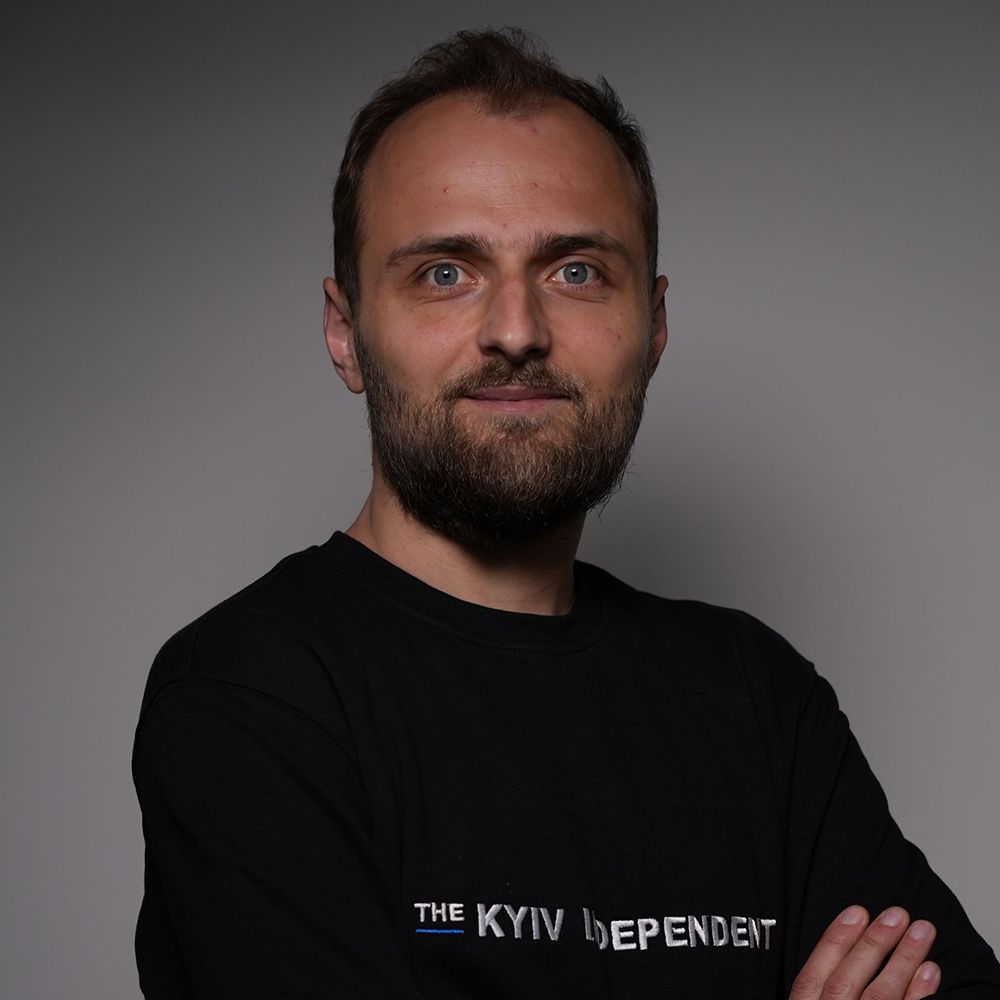 Alexander Khrebet
Reporter
Alexander Khrebet is a reporter with the Kyiv Independent. He covers Ukraine's foreign policy, alleged abuse of power in the country's military leadership, and reports on the Russian-occupied territories. Alexander is the European Press Prize 2023 winner, the #AllForJan Award 2023 winner and Ukraine's 2022 National Investigative Journalism Award finalist. His was published in the Washington Times and Atlantic Council.