This audio is created with AI assistance
Since the start of Russia's all-out war against Ukraine, Europe has been actively backing Kyiv's war efforts, helping the country to survive.
European Union member states have provided Ukraine with over $50 billion in assistance, supplying Kyiv with military, economic, and humanitarian aid.
However, the level of support drastically varies by country, with France's total commitments to Ukraine being three times lower than that of neighboring Germany, according to the Kiel Institute for the World Economy.
French President Emmanuel Macron has also sparked controversy when advocating for providing Russia with security guarantees amid its brutal invasion.
Yet, Europe and Foreign Affairs Minister Catherine Colonna assures that Paris played a crucial role in ensuring Ukraine was granted EU candidate status while the country is receiving the support it requires.
Colonna stressed the importance of France's role in pushing Europe to provide Ukraine with political and military support, adding that the AMX-10 RC armored vehicles will arrive in Ukraine this week "at a critical time."
In an exclusive written interview with the Kyiv Independent, Colonna talked about France's mediating role, military aid, Ukraine's EU accession, and the power of economic sanctions imposed on Russia.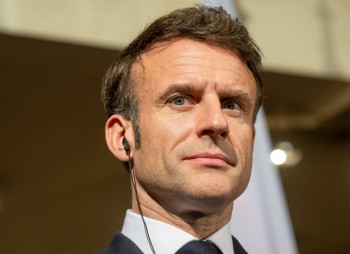 The Kyiv Independent: When Russia launched its invasion of Ukraine, France was perfectly positioned to lead Europe and spearhead the response to the invasion.


Instead, Paris provided less military aid to Ukraine than Germany and was criticized for trying to appease Russia. Why did France adopt a "weak" position toward Russia, and do you think it was a historical mistake?
Catherine Colonna: I have a different assessment.
Under the French presidency of the European Union Council, the EU's 27 member states responded quickly, starting in February, and their unity has never wavered.
I also want to emphasize France's role in ensuring that Ukraine was granted EU candidate status. President Macron, in fact, paid a highly symbolic visit to Kyiv with (Italian Prime Minister) Mario Draghi and (German Chancellor) Olaf Scholz last June, the day before the European Commission announced its decision.
Furthermore, your political and military leaders stress the high caliber of the equipment they have received, especially in the most sensitive areas – CAESAR howitzers, Crotale surface-to-air missile systems, and soon a SAMP/T anti-aircraft defense system.
Once again, France was the first country to send armored vehicles to Ukraine. They will arrive this week at a critical time.
The same holds in other areas: French investigators were the first to arrive last April to assist their Ukrainian colleagues on the ground in towns such as Bucha and Izium that were liberated from Russian occupiers.
We delivered state-of-the-art equipment to help investigators document war crimes and crimes against humanity.
Regarding emergency relief, Paris hosted the international conference on Dec. 13 that led to the speedy shipment of supplies and equipment to help the Ukrainian people get through the winter despite the Russian shelling of civilian facilities.
For my part, I have traveled to Ukraine four times, and I went to Odesa in January, the same day as a new wave of Russian shelling.
During my visit, I reiterated our absolute solidarity and support for Ukraine. The Russian aggression must fail, and we will help Ukraine achieve that goal.
The Kyiv Independent: What are your future plans to support Ukraine in this conflict, and to what extent might France commit in the long term to defending Ukraine's sovereignty?
Catherine Colonna: We are prepared to provide long-term support, let there be no doubt about that. In the coming weeks, we want to help Ukraine defeat Russian offensives.
We, therefore, announced new deliveries of air-defense missiles to protect your cities and new CAESAR howitzers. Denmark will join us, bringing the total number of howitzers to 30.
AMX tanks left France after your personnel received training in how to use them.
With regard to civilian assistance, the shipments announced at the Paris Conference (in December) were dispatched to Ukraine.
They contain very high-capacity generators, transformers, and millions of LED light bulbs to reduce energy consumption and make your electrical system more resilient.
The Kyiv Independent: How are you working with NATO to deal with the Russian invasion of Ukraine, and what is your position on NATO membership for Ukraine?
Catherine Colonna: NATO is a defensive alliance. France is an active member of NATO and therefore has an important role to play within the alliance. Along with other countries, we are taking part in efforts to strengthen the alliance's eastern flank.
We have deployed 1,000 troops to Romania, reinforced by Belgian and Dutch contingents, and we also have troops in the Baltic countries as part of NATO's Enhanced Foreign Presence.
In Poland, our fighter jets help police the skies.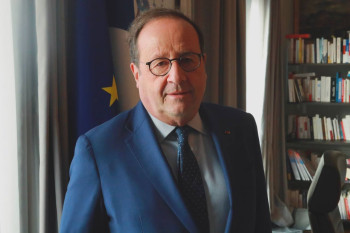 Regarding NATO membership for Ukraine, every nation must be free to choose its alliances.
Certainly, nobody is questioning NATO's open-door policy, and we are open to all possibilities.
But right now, the priority lies elsewhere: We must help Ukraine win this war.
And after the war, we must guarantee Ukraine's long-term security so it can no longer be attacked. The Vilnius summit this July will allow us to address all these issues.
The Kyiv Independent: What kind of humanitarian relief has been provided to Ukraine, and to what extent has it been effective in meeting the needs of the people affected by the conflict?
Catherine Colonna: There has been a massive humanitarian effort. Our aid to Ukraine includes generators, food, LED light bulbs, mine-clearing equipment, prefabricated bridges, investigators, support for Ukrainian journalists, and medical care provided in France for Ukrainian children with serious illnesses.
Our humanitarian aid alone amounts to some €300 million, in addition to the considerable amount of aid coming from the EU, to which we belong. And I can assure you that this aid will continue.
I am especially touched by the fact that it is not only the government but also businesses, local governments, and individuals showing great solidarity.
In September, I was in Marseille to mark the departure of "A Ship for Ukraine," which transported a thousand tons of aid to Ukraine.
That operation was symbolic, but the Ministry for Europe and Foreign Affairs' Crisis and Support Center has carried out more than 40 operations since Feb. 24, transporting some 3,000 tons of equipment in all.
Day after day, Russia launches missiles and drones against civilians, and each of these attacks constitutes a war crime.
Combating impunity is vital because there is no lasting peace without justice. We will do everything we can to identify and bring those responsible to justice.
The Kyiv Independent: What is France's current position on EU membership for Ukraine, and how has this position evolved since the beginning of the conflict?
Catherine Colonna: As I said, the French presidency of the EU Council played a key role in obtaining candidate status for Ukraine, and President Macron was absolutely committed to it.
Once the (full-scale) war began in Ukraine, the EU's enlargement policy entered a new era.
The EU is a close-knit family with very strict rules that help to ensure its strength. Accession is a demanding journey for all countries that wish to join the EU, but at the end of the day, Ukraine will be stronger and Europe will be strengthened by Ukraine.
The Kyiv Independent: When do you think Ukraine could join the EU?
Catherine Colonna: Ukraine's goal of joining the EU is in its strategic interest and that of the EU. You know that the membership process requires adopting and implementing the "acquis communautaires." The EU's cohesion and effectiveness depend upon it.
However, long before it gains membership, Ukraine will benefit from having closer ties with the EU, thanks to its gradual integration into EU policies and the European market.
Moreover, the goal of the European Political Community is to allow for concrete cooperation in fields ranging from energy to infrastructure.
The Kyiv Independent: What are the primary reforms that Ukraine needs to implement to fulfill the EU accession criteria?
Catherine Colonna: The answer is very clear because the European Commission spelled this out in its June 17 opinion.
There are seven priority recommendations covering essential areas such as judicial reform, the fight against corruption, media independence, and minority rights.
Despite Russia's war of aggression, the Ukrainian authorities are making remarkable efforts to implement the requested reforms to enter the EU. I want to congratulate them on this, and France can provide its expertise to facilitate progress on many of these issues.
The Kyiv Independent: What is your stance on holding a tribunal for the Russians implicated in war crimes?


What measures could the French government take to make sure that these individuals are held responsible for their actions?
Catherine Colonna: Regarding the war crimes and the crimes against humanity that Russia has committed, we are resolute in our fight against impunity, and we are providing concrete assistance to Ukraine on these matters. We support both the Ukrainian and international judicial systems.
On the ground, we sent investigators to Bucha and Irpin for several weeks beginning in April.
In Izium, once again, we were the first country to send teams there, together with our Ukrainian partners. The donation of two mobile DNA analysis laboratories also makes it possible for victims to be identified faster.
Additionally, we made several investigators available to the International Criminal Court, which will play a significant role in establishing Russia's responsibility and will be able to go much farther up the chain of command than the level of mere subordinates.
Lastly, we are part of a group of countries that are working with Ukraine to devise the best way to try the individuals responsible for Russia's aggression against Ukraine. We feel very confident about this work and are partnering with excellent legal experts both within and outside of France in order to find a solution that will garner support from the international community.
The Kyiv Independent: In your opinion, to what degree have the economic sanctions been effective at stemming Russia's aggression in Ukraine?
Catherine Colonna: The goal of the sanctions is to stymy Russia's war effort, and this goal has been achieved.
The ten packages of sanctions that are to be adopted by the EU aim to damage Russia's military capabilities. They also impact its defense industry. They disrupt exports and supplies.
Hundreds of billions of dollars in Russian assets have been frozen. Russia has been forced to dip into its financial reserves, and its cash income is slowing because Europe has been able to live without Russia's oil and gas.
I remind you that France was not very dependent on these resources compared to most other European countries. Now, all of Europe is acting quickly in order to pursue energy sovereignty.
The Kyiv Independent: What role does France play in coordinating European sanctions against Russia?
Catherine Colonna: We are carrying out this work in close, constant coordination with our European partners. France has played an active role in the adoption of the different packages of sanctions.
This week, I suggested that we impose sanctions on the individuals and entities with ties to the Wagner Group to impact (Wagner's boss Yevgeny) Prigozhin network.
We continue to pressure Wagner, which commits war crimes in Ukraine as well as in Africa, where the group draws resources from pillaging that has been authorized by authoritarian regimes that depend on the Wagner Group to stay in power.
The Kyiv Independent: Why is it taking the EU so long to impose additional sanctions?


Do you believe the current sanctions are insufficient and the Russian economy is more resilient because the EU was too slow to act at the outset of the full-scale war?
Catherine Colonna: The European leaders met together on day one and decided to impose sanctions against Russia.
Today, we are on our tenth package of sanctions. You can't say we were too slow when you look at that timing.
Today, we see that these sanctions have produced highly concrete results. Russia is in a recession, and its industrial sector is disorganized. The sanctions imposed on new technologies, especially semiconductors, have a direct impact on the defense industry.
The sanctions imposed on banks, which bar them from the SWIFT system, dramatically curtail Russia's ability to fund this war.
The Kyiv Independent: How do you think that this war might end?
Catherine Colonna: It will end with a victory for Ukraine. There is no other possible outcome.
Russia cannot and must not win this war, and Russia's aggression must fail, as the French president stated once again on Feb. 17, because we cannot allow the illegal use of force to be legitimized.
That would completely endanger Europe's security and, more generally speaking, global stability.
The Kyiv Independent: Do you believe the war could end soon, and do you see any possible ways to end it this year?
Catherine Colonna: We are prepared to do what is required to support Ukraine for as long as is necessary.
France and the EU member countries must make additional large-scale investments in their defense sector and step up their production efforts to help Ukraine repel the Russian invasion. That will allow Ukraine to defend itself, resist and regain its sovereignty.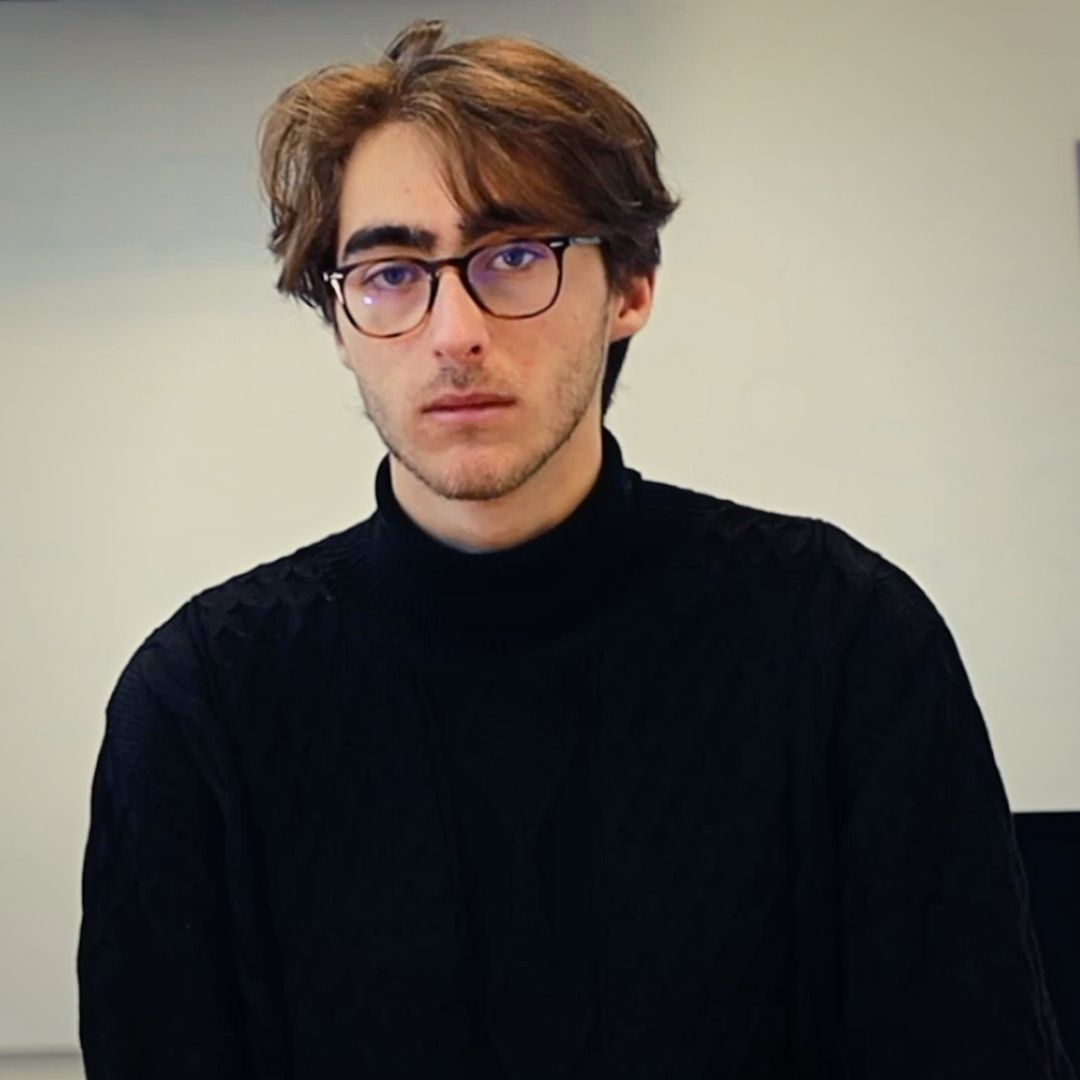 Theo Prouvost
Contributor
Based in Paris, Theo Prouvost studies Political Science at Lille University. He created JTO.NEWS in 2019, a web media focusing on social, ecological, and political issues. He previously worked for different media focusing on international relations and immigration.