This audio is created with AI assistance
Before Russia launched a full-scale invasion of Ukraine, 27-year-old engineer Maxim Sheremet was engaged in the manufacturing of commercial drones.
He worked for the state defense company Ukroboronprom, a strategic manufacturer of weapons and military hardware in Ukraine, and later at Evolve Dynamics, a U.K. engineering company specializing in unmanned aerial vehicles and remotely piloted aircraft systems and software.
"I produced commercial drones from a university age, but…back then, it was not needed at all," he says.
Then the full-scale war broke out. As Russia was gaining territory and Kyiv was at risk of siege, Sheremet decided to take action.
In March 2022, he assembled his own volunteer organization of 10 people piecing together attack drones from donated components and everything available to be used to strike Russian positions.
More than a year later, drones have become an essential part of the Ukrainian military arsenal. They are used to conduct surveillance, reconnaissance, and attacks on Russian forces and territory. Drones also deliver supplies like medicine to Ukrainian positions and assist in evacuating civilians from front-line areas.
Sheremet's organization has grown to include a research and development team with 20 employees and more than 100 volunteers, manufacturing hundreds of drones in its lab.
"Now is the greatest, proudest moment to see (my work) in use," he says.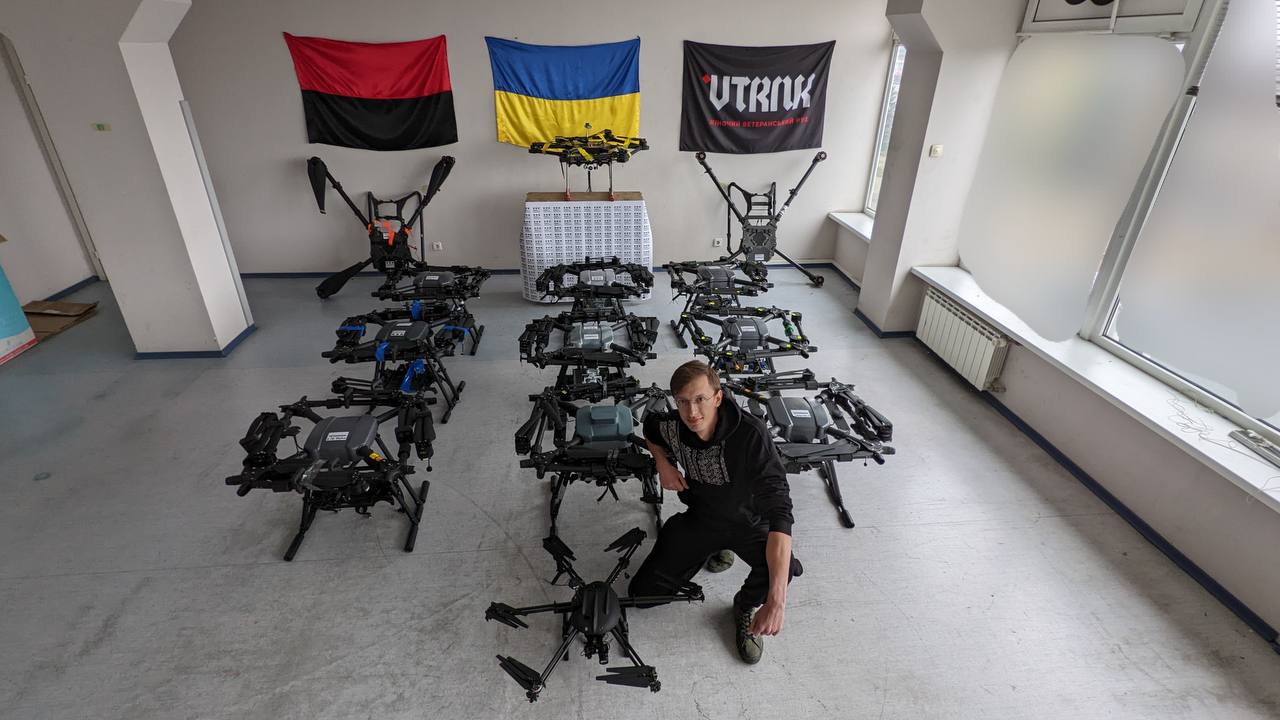 Drone Lab is not the only IT company in Ukraine working on developing innovative military technology.
Before the war, Ukraine's IT companies were transforming the country into an emerging digital leader. Now, these companies are also transforming Ukraine into a military innovator.
Defense tech goes private
From arrows to tanks, advanced weaponry has historically proven to be a decisive factor in achieving military success on the battlefield.
Ancient Greeks won the Battle of Gaugamela with their superior phalanx formation, while rifled muskets led to the British victory over the French at the Battle of Waterloo. More recently, the use of radar gave the Allies a technological advantage in the battle of Normandy during World War II.
Today, Ukraine is also relying on its tech-savviness to level the playing field against Russia.
But, in a break from tradition, Ukraine's innovations are not credited to the state defense enterprises but rather to the private sector.
According to Nadia Vasylieva, Director of the Digital Transformation Institute and co-founder of the venture capital Freedom Fund, there are two ways to develop products in military tech: the waterfall and the agile approach.
Traditional military production follows the waterfall approach. In the waterfall method, the entire set of requirements for a solution must be identified before building the product, and testing only occurs once the product is entirely constructed.
Startups opt for the agile approach, prioritizing the most critical requirements and tackling problems as they arise.
For Ukraine, time is of the essence. Solutions must come fast, and testing new products during combat offers an opportunity to enhance essential features and functionality in real-life situations.
"This is why startups are winning," Vasylieva said.
Embracing the second approach has allowed Ukraine to adapt swiftly and effectively to the evolving demands of the military landscape.
In the first six months of the war, the number of Ukrainian companies producing unmanned aerial vehicles (UAVs), commonly referred to as drones, increased more than fivefold, according to Minister of Digital Transformation Mykhailo Fedorov.
Amongst new inventions is a naval drone that helps guard against missile attacks launched by Russian warships, Fedorov wrote in a piece for the Atlantic Council. Moreover, promising progress has been made in developing maritime drones that can target, deter, or disable warships, according to Fedorov.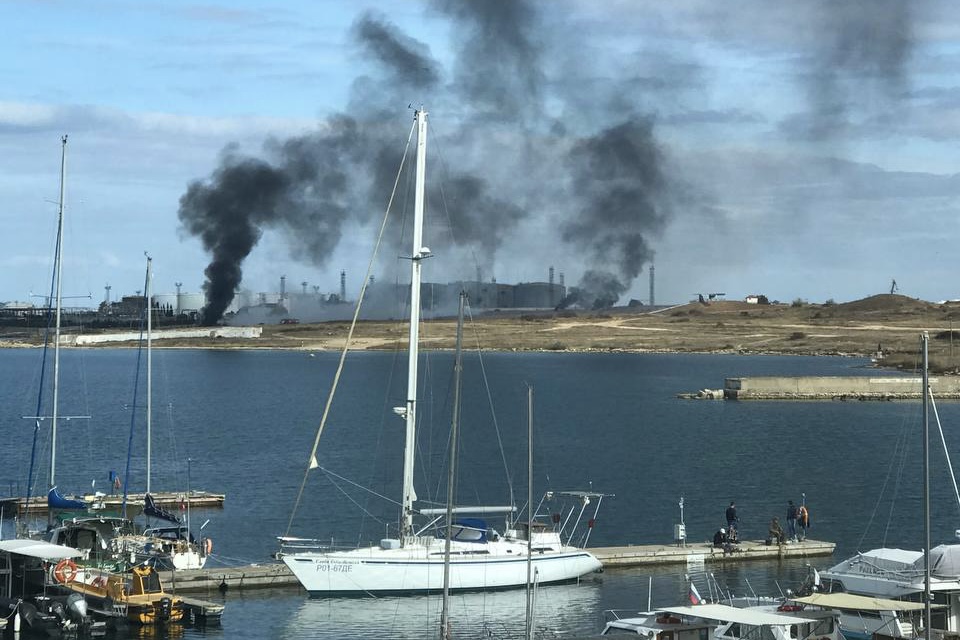 But it's not just drones. Breakthroughs in other spheres, like cybersecurity and AI, are also emerging, and some startups are starting to combine multiple types of technology in their inventions.
A month ago, Ukrainian agricultural startup Efarm Pro released new unmanned complexes for demining fields, including a drone, a demining robot, an autopilot, and a tractor-trailer that can withstand an explosion.
Successful results have prompted investment to accelerate the building process.
The technology is in high demand due to the large-scale mining of Ukrainian land by Russian forces. According to Prime Minister Denys Shmyhal, some 250,000 square kilometers of Ukrainian land – nearly 40% of the country's territory – have been mined since the beginning of Russia's full-scale invasion.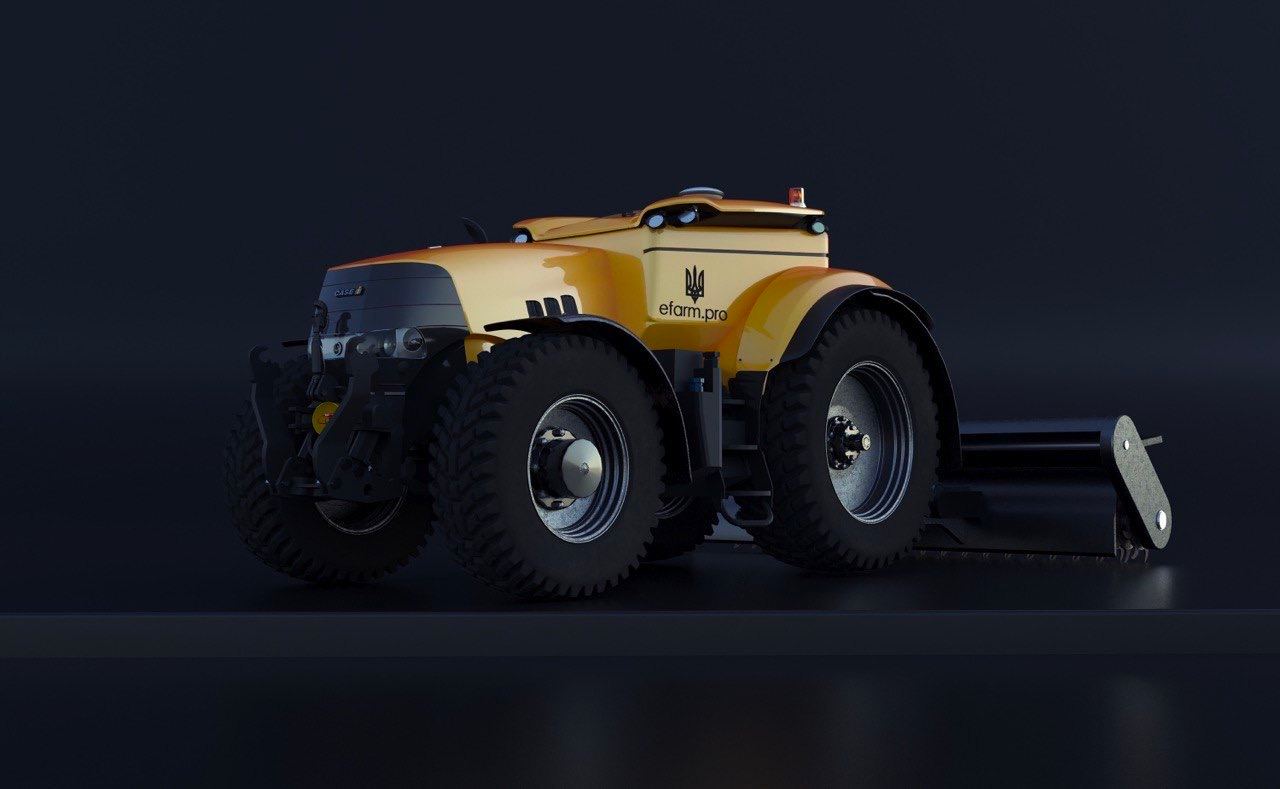 On April 26, the Ukrainian government launched the Defense Tech cluster BRAVE1, which acts as a unifying platform for defense tech in Ukraine to create an entry point for cooperation between private companies and the government, military, and investors.
The government has so far set aside over Hr 100 million ($2.7 million) to fund tech projects that could help Ukraine win the war.
To fund the procurement of drones for the military, the government last year also launched the Army of Drones fundraiser as a part of the UNITED24 platform. The initiative secured over 1,700 drones worth tens of millions of dollars in half a year.
Deputy Minister of Digital Transformation of Ukraine, Alexandr Bornyakov, says that the drive to develop new technologies is Ukraine's strategy to beat a bigger army with more resources.
"We realized that we won't win if we just fight with the same strategy. We need to fight smarter," Bornyakov told the Kyiv Independent.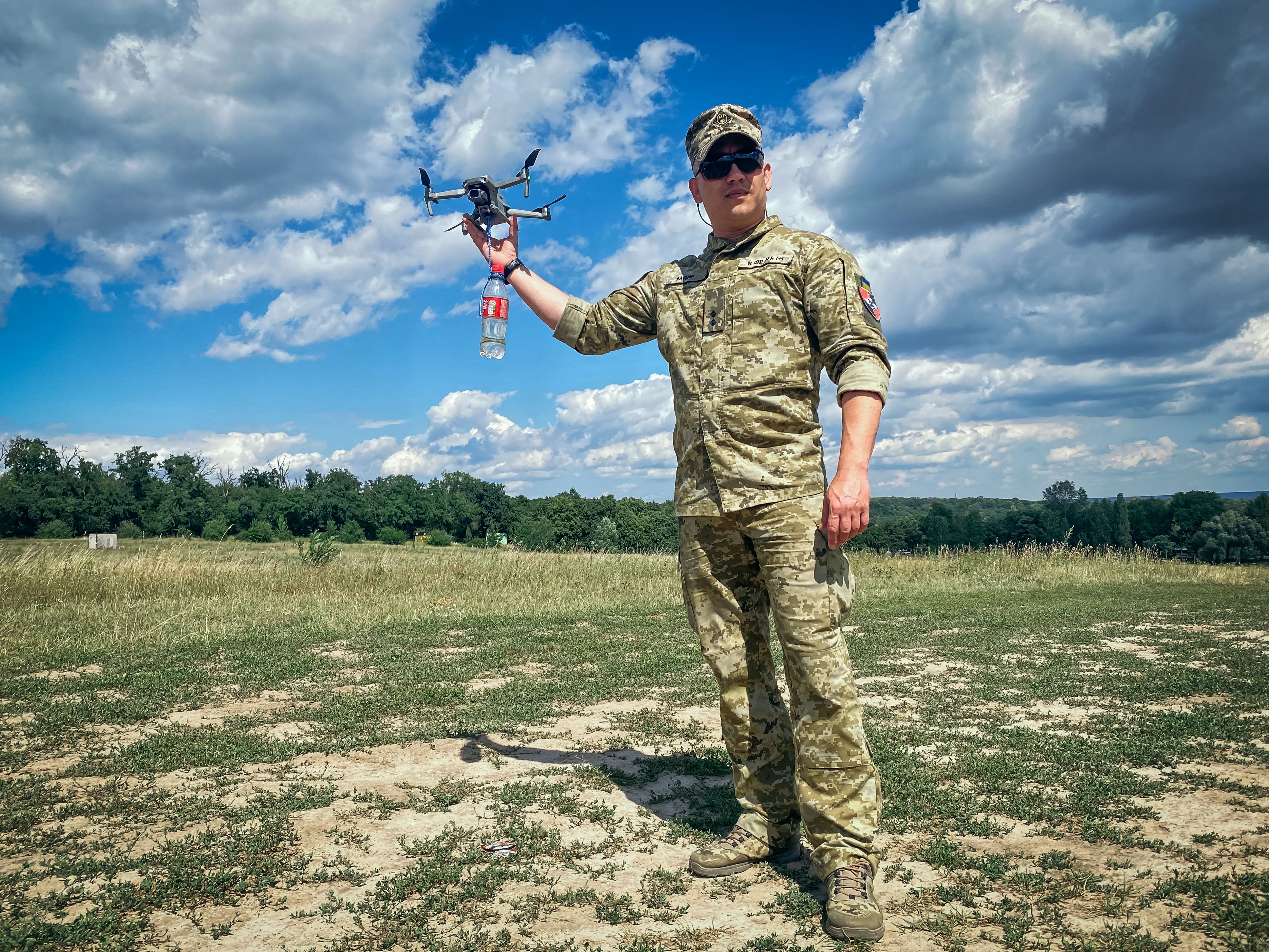 One of the companies that hope to benefit from the government's BRAVE1 cluster is Aspichi.
Co-founded by Viktor Samoilenko and Max Goncharuk two weeks before the full-scale invasion, the startup focused on providing audio and visual teleportation services based on 360-degree video and VR technologies.
Their technology allows one person wearing a necklace-like device with multiple 360 cameras to capture their surroundings in audio and video, which is then streamed to another person wearing a virtual reality headset, providing a first-person, audiovisual teleportation experience.
These aspirations were quickly put to the test, as two weeks later, the all-out war began, and Aspichi shifted gears to military technology. Today, the company is working on several products. They include a guided meditation application for soldiers, implemented in rehabilitation clinics, a supervision system for demining, and a VR technology that allows to transmission of 360-degree videos from the battlefield.
"We (Ukraine) are losing a lot, and at the same time, we are creating a lot. It's a great opportunity for us to verify our products and make them perfect," Samoilenko said.
Talent, tech, transformation
Ukraine's growing military industry has caught the attention of many foreign investors.
Defense tech accelerator D3 Venture Capital Firm brings U.S. investment into military tech companies that can help Ukraine win the war faster, smarter, and cheaper.
The company is one of many private funds launched earlier this year. Most of these, along with the new government initiative, are backed by foreign investment.
"This is not a local thing…there is a global interest in the market," says Eveline Buchatskiy, the managing partner of the D3 Venture Capital Firm.
Last year global military expenditure increased by nearly 4%, according to the Stockholm International Research Institute. Defense interest has extended beyond the private sector to big investors in places like Silicon Valley, with venture capital deals in the defense sector in 2022 surpassing that of 2021, according to PitchBook data.
With a revived global interest in national security, the current war has created a rare opportunity for Western countries to accelerate testing new solutions that can be improved and employed elsewhere.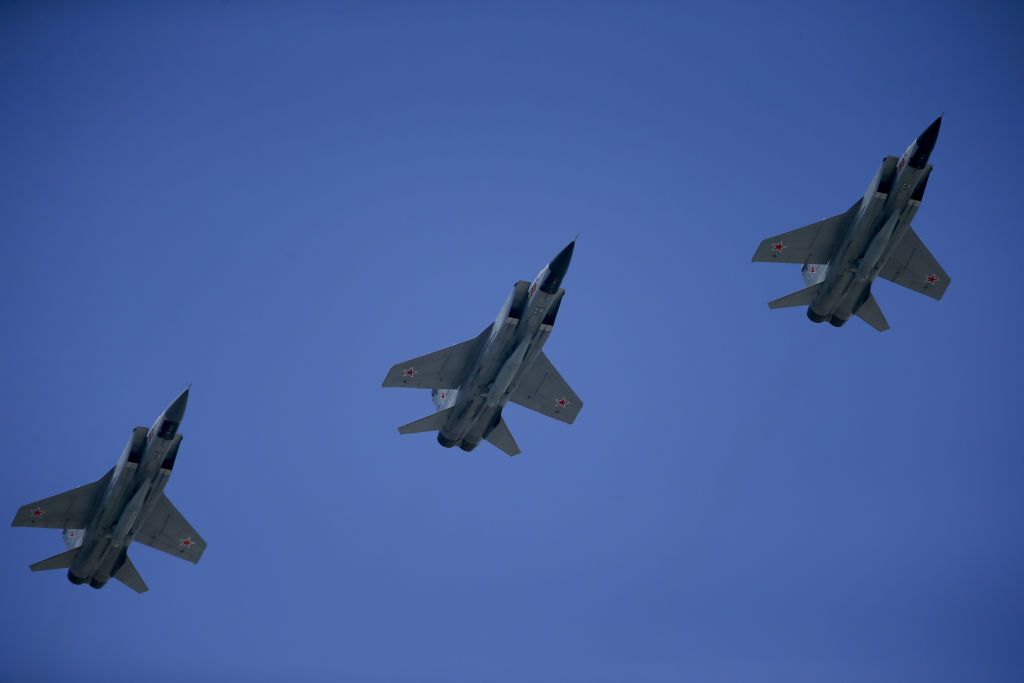 But it has also created a chance for Ukraine to secure its future as a leader in defense technologies after the war.
In April 2022, shortly after Russia's full-scale invasion began, President Volodymyr Zelensky declared that Ukraine would become a "'big Israel' with its own face."
It is an unspoken consensus that an end to the war will not free the country from the threat of its neighbor. Security will likely remain the main issue in postwar Ukraine and will require a sustained level of defense-related research and development.
A recent study by Enrico Moretti, Claudia Steinwender & John Van Reenen of the University of California at Berkeley found that expenditure for defense-related research and development is the most important driver of innovation.
To guarantee its own safety, Ukraine can boost its economy and strengthen its reputation as a military innovator, following in the footsteps of South Korea and Israel – countries with vibrant economies and big defense sectors.
This reality may not be so unlikely.
Military technology stakeholders are already working towards that future. Buchatskiy says her fund has a long-term goal to "displace Russia from being the second largest supplier of military equipment to the world and brand Ukraine as a much more innovative, stronger, better supplier."
But Vasylieva emphasizes that the drive for change in Ukraine goes beyond the private sector — it is a national mission.
Most Ukrainians remember the first months of the Russian invasion in 2014.
Shortly before Russia invaded Ukraine officially had just under 130,000 registered soldiers in uniform and 800 tanks.
By some estimates, however, the real number of "combat-ready" soldiers made up just 7,000, and only a dozen of tanks were actually operational, writes Adrian Bonenberger, a U.S. veteran who helped train soldiers in Ukraine, in Foreign Policy Magazine. Ukraine's military and intelligence agencies were filled with pro-Russian officers and corruption.
Fast-forward nine years, the picture is astoundingly different. Ukraine's army is modernized and NATO-trained. Its divisions have undergone a restructuring giving more power to junior leaders. Western aid and restructuring equip the country with new technologies and an innovative outlook. For many Ukrainians, it feels like just the beginning of a real transformation.
"(Ukrainians) don't want to be, after the war, a poor country with an absence of intellectual people and an emotionally destroyed population," Vasylieva says, "we want to grow out of this war as a very strong, intellectually developed country."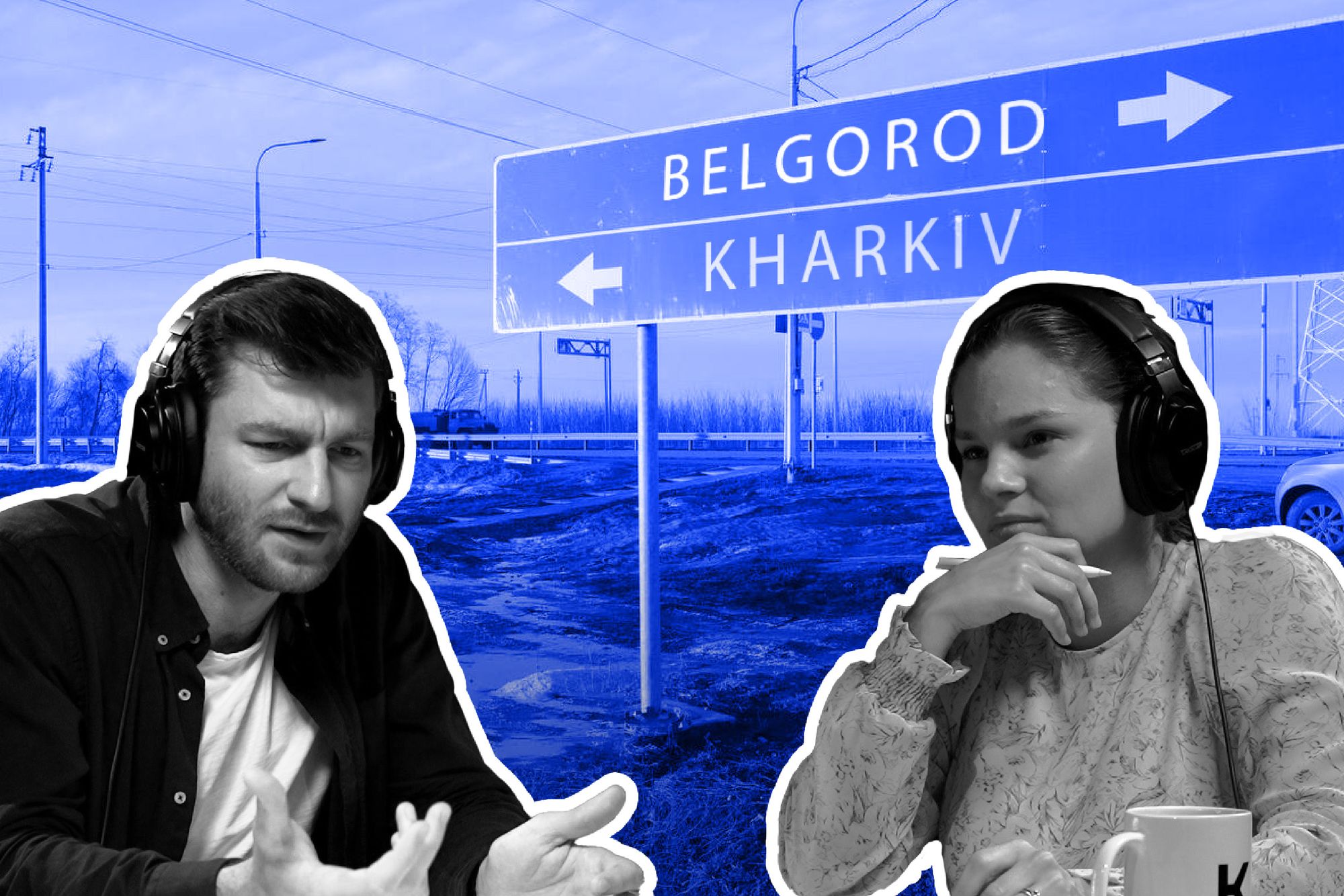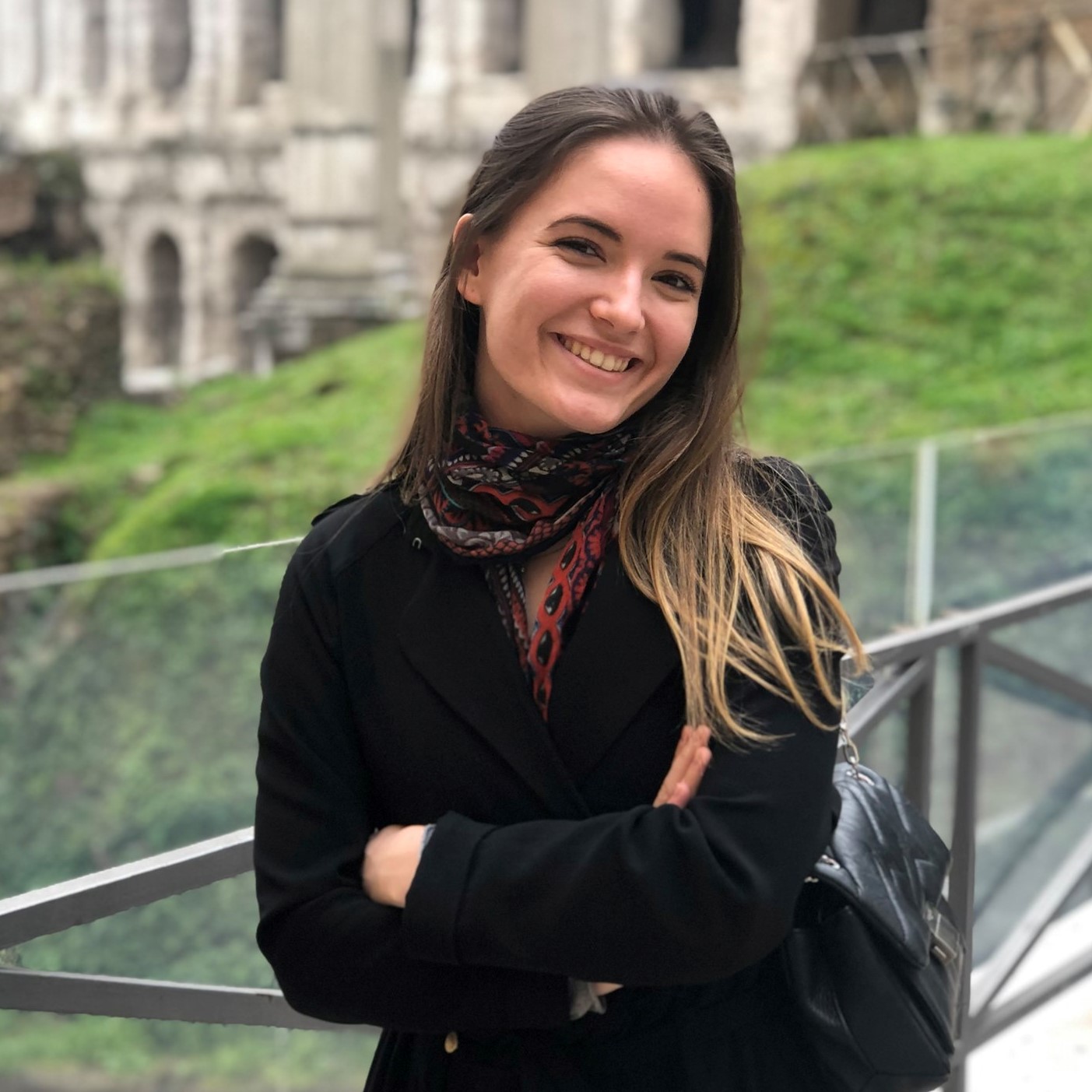 Agatha Gorski
Agatha Gorski is a contributor to the Kyiv Independent. She is the co-founder of the Shadows Project, a cultural initiative for young Ukrainians to interact with their culture and history in a contemporary way.