This audio is created with AI assistance
London-based American investor Bill Browder says people call him the "number one enemy" of Russian President Vladimir Putin and, more recently, an official "Friend of Ukraine."
Browder has spent the last 13 years campaigning to freeze Putin's assets hidden in the West. Now, he's fighting for them to be transferred to Ukraine.
His motivation is justice for Ukraine and for his lawyer, Sergei Magnitsky, who was killed by Russia's kleptocratic regime: prison guards beat him to death in 2009 in an attempt to conceal the large-scale financial crime he had uncovered.
Magnitsky was jailed for exposing law enforcement, judiciary, tax officials, and bankers in, what Browder calls the largest tax refund fraud in Russian history. Magnitsky claimed they helped steal $230 million from the Russian government in Browder's Hermitage Fund tax return.
Journalists helped Browder to trace the crime back to Putin by discovering that some of the stolen money ended up in foreign accounts of his old friend, cellist Sergei Roldugin. By now, 16 countries have opened probes into money laundering, which led to the freezing, confiscation, or settlement of around $38 million.
Browder's international advocacy campaign pushed 35 governments to adopt laws best known as Magnitsky Acts that introduce visa bans and money freezes for corrupt individuals and human rights abusers. The United States alone sanctioned 687 people under the Magnitsky Act.
Now Browder says he offers his vast expertise to help Ukraine seize Russian assets for itself.
"I spent 13 years working with governments and parliaments all over the world to freeze Russian assets connected to human rights abuse. It's not a big stretch to use the same networks in the same relationships to seize the $350 billion of (Russian) Central Bank reserves," Browder told the Kyiv Independent.
"That's my big priority. That was my New Year's resolution for 2023."
A fierce critic of Putin, Browder faces 18 years in prison on trumped-up charges of deliberate bankruptcy and tax evasion among others, if ever extradited to Russia. This could have happened twice in 2018. First, he was arrested under an Interpol warrant in Madrid at Russia's request. Later that year, Putin asked then-U.S. President Donald Trump to let Russian law enforcement interrogate Browder and other U.S. Kremlin critics. Trump took a few days to think through this offer, which he called "incredible," but eventually rejected amid pressure from the Senate.
When asked about his safety, Browder admitted that his fight against Putin is dangerous but added that it's incomparable to the dangers Russia poses to Ukrainians. Thus, he keeps on his fight for justice.
Hunt for Russian money
Russia's all-out war has had a devastating effect on Ukraine's economy and infrastructure. The estimated cost of reconstruction and recovery of Ukraine amounts to $411 billion, according to a March report from the World Bank.
There is unanimity in the West that Russia has to pay these costs. What lacks consensus is how to make this happen.
There are a few options, which are not mutually exclusive. One is to seize Russian oligarch assets to spend them on Ukraine's recovery.
So far, countries say they have blocked about $58 billion, peanuts compared to the $1 trillion in stolen money that Browder believes Russian oligarchs and corrupt officials have hidden overseas since Putin came to power.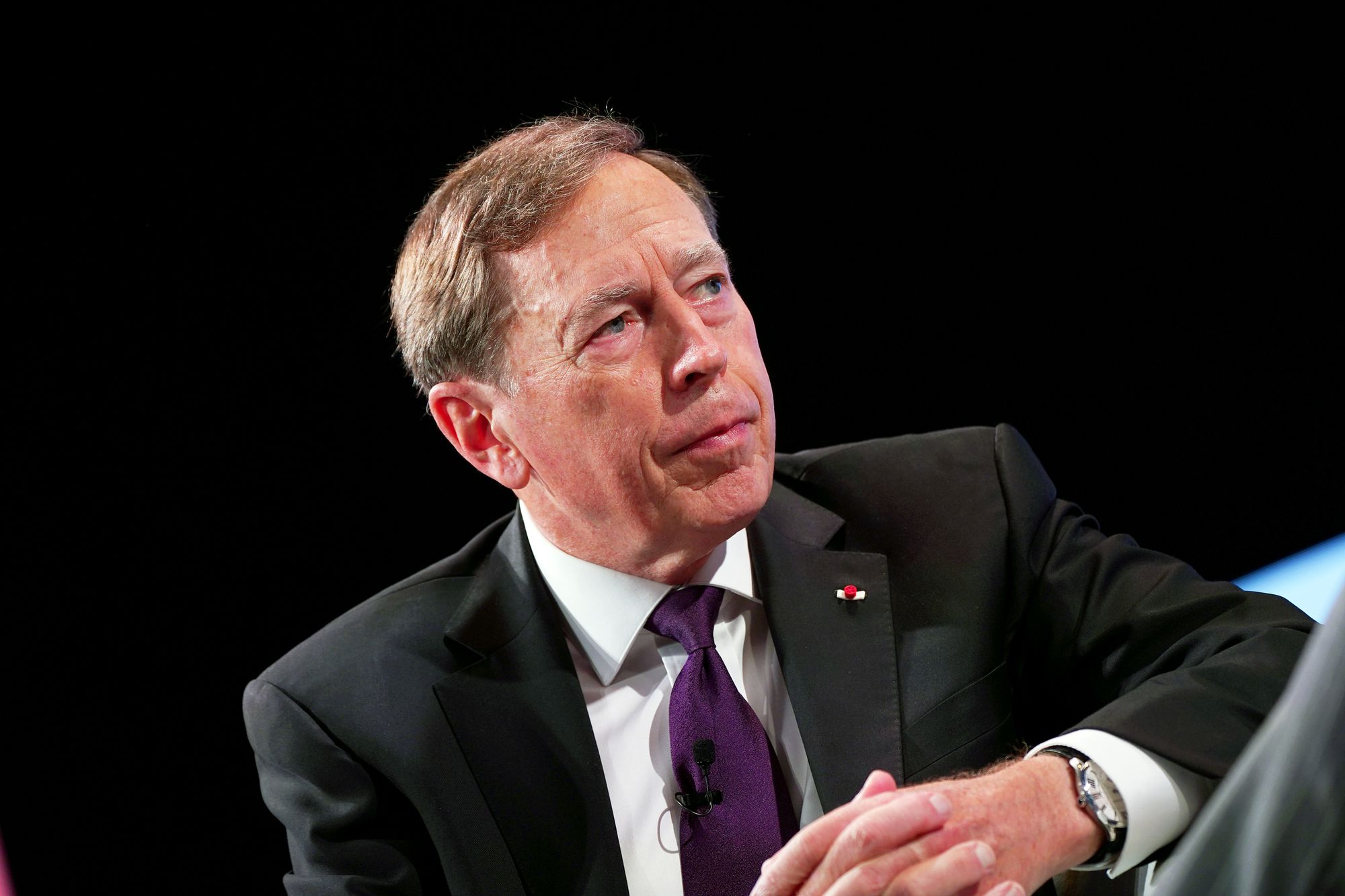 Targeting oligarchs is a good strategy, yet legally complex: to seize their assets, there must be proof that they are the proceeds of a crime, and the law must provide for their transfer to Ukraine.
In December 2022, the U.S. amended laws to make it possible to seize Russian assets and hand them to Ukraine. But this only applies to assets confiscated for violating American sanctions.

It's on these grounds that the U.S. transferred the seized assets of Russian oligarch Konstantin Malofeyev to Ukraine for the first time on May 11. The Americans said more cases like this are to come.
The European Union doesn't even have those measures. ​​In May 2022, the European Commission suggested that oligarchs should be punished for circumventing sanctions by having their frozen assets confiscated. The procedural review of this proposal is ongoing.
Meanwhile, the May transfer of Malofeyev's money to Ukraine evoked outrage in the Kremlin, which responded with a threat of a "non-standard" reaction.
Browder said one shouldn't fear Russian retaliation.
"We shouldn't spend any time worrying about Western assets being frozen or seized in Russia, because they'll all be seized, doesn't matter what we do," he said, "and, by the way, those companies that are still in Russia shouldn't be in Russia anyways."
There is another option. When the full-scale invasion began, $350 billion of Russia's Central Bank's reserves abroad were frozen. Browder suggested that handing this money to Ukraine might be easier than trying to claim Russian oligarch money.
"My advice to governments is to focus on the Russian Central Bank reserves, which I think is a much easier case to make because these reserves belong to Russia. Russia has committed a crime. The crime is provable, and it is easily provable. And the damage has already been calculated, and we have custody of the assets," he said.
However, there are complications here as well. By law, Russian Central Bank reserves are protected by Russian sovereign immunity.  
"You have a conflict of law. On the one hand, you have the law of sovereign immunity, which protects their assets. On the other hand, you have the law of sovereignty. Russia has invaded the sovereignty of Ukraine and caused enormous damage by committing an act of aggression, for which they're liable. And so in a court, a court would adjudicate which law should prevail, the law of sovereignty or the law of sovereign immunity," Browder said.
He believes that the laws must be rewritten "to say that sovereign immunity, of course, always applies, except if a country is guilty of an act of aggression against a peaceful neighbor, in which case, the damages caused by that crime of aggression, should trump sovereign immunity."
"It's not a legal issue, it's a political and moral issue."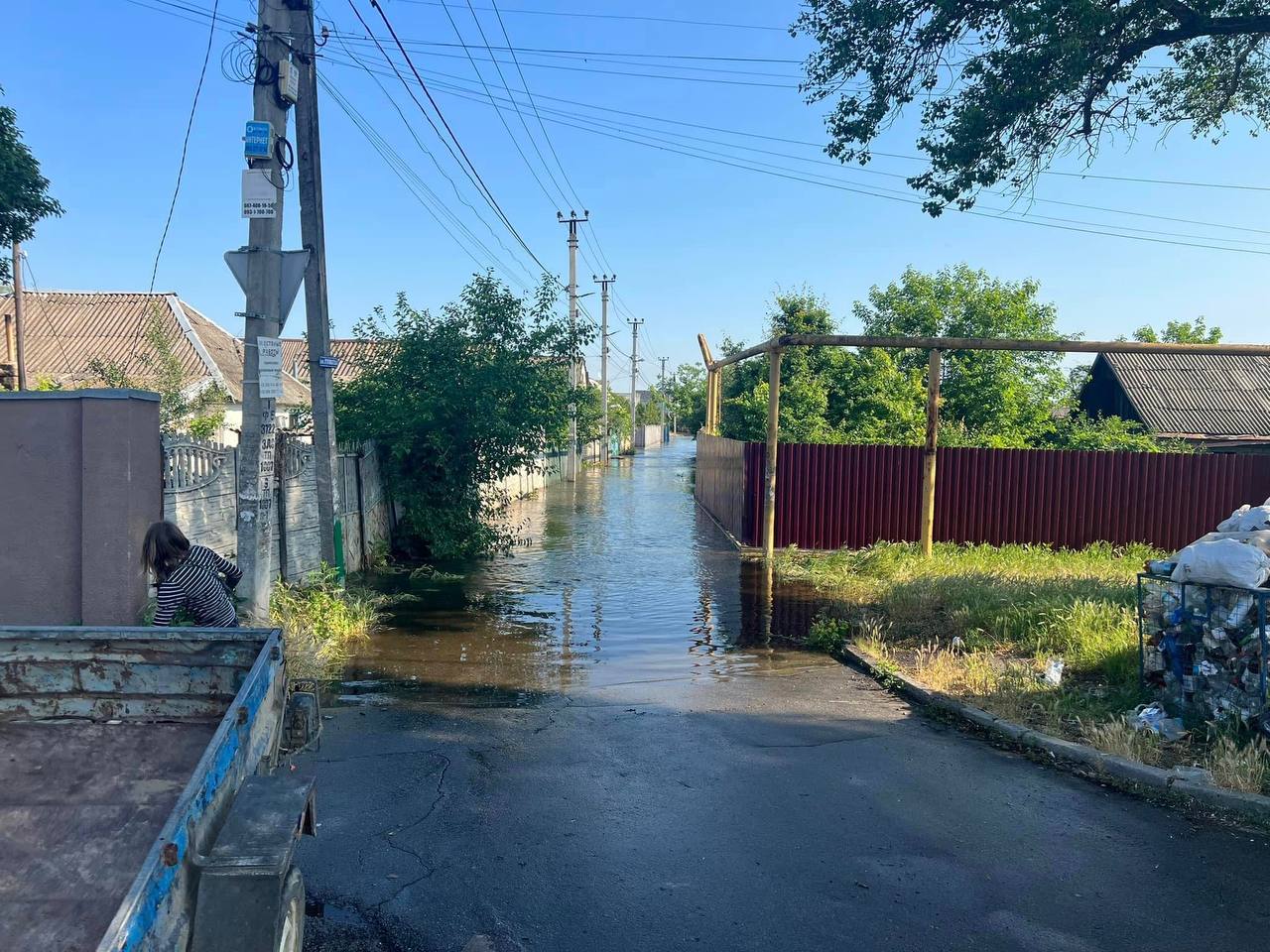 Browder argues that since the West would prefer Russia to cover Ukraine's reconstruction costs instead of paying for it themselves, this will "convince a lot of lawyers to get creative and figure out a way to solve this problem."
"It will eventually come to fruition," Browder said of the confiscation and transfer of Russian Central Bank reserves to Ukraine. "It's like the tanks. A year ago, when the war started, no one there said that any tanks would ever be sent to Ukraine. And it (soon) became obvious that they would," he went on, referring to the West's March delivery of the first modern tanks to Ukraine following months-long debates.
In the case of the Russian Central Bank reserves, it could take around three years to hand this money over to Ukraine, according to Browder.
In the meantime, he says the West should focus on expanding sanctions to make it impossible for Russia to keep financing its war against Ukriane.
Emptying Putin's 'wallets'
Oligarchs and oil keep fueling the Russian war against Ukraine despite sanctions. One way to tackle this, Browder suggests, is to amplify the restrictive measures already in place.
Following Russia's full-scale invasion, Western nations imposed comprehensive measures, including freezing the assets of Russian banks, cutting them off from SWIFT payments, banning exports of dual-use goods to Russia, and stopping flights to the country, among others.
What lacked success in the eyes of Browder is the West's attempts to cut Russia's income from oil and gas.
The EU cut imports of Russian coal and refined oil and, together with G7, introduced a price cap of $60 for Russian seaborne crude oil. Yet the EU hasn't imposed sanctions on Russian gas since it still heavily relies on its supplies. Meanwhile, the U.S. and U.K. banned all Russian oil and gas imports. Germany stopped the Nord Stream 2 gas pipeline from launching.
Still, it's far from enough, Browder believes.
"Both in the West and in the East, Russians continue to sell their oil and gas and collect the money to kill Ukrainians," he said, calling upon the West to make sanctions tougher.
He suggests banning Russian oil carriers from docking in Western ports, fining companies that insure these vessels, and setting up a watchdog agency to make sure that no Russian oil has been illegally moved.
"That would have a truly profound effect on Putin's ability to conduct this war. Without the revenue from oil and gas, Russia has no ability to borrow in the financial markets. They have no savings because their central bank reserves have been frozen," Browder said.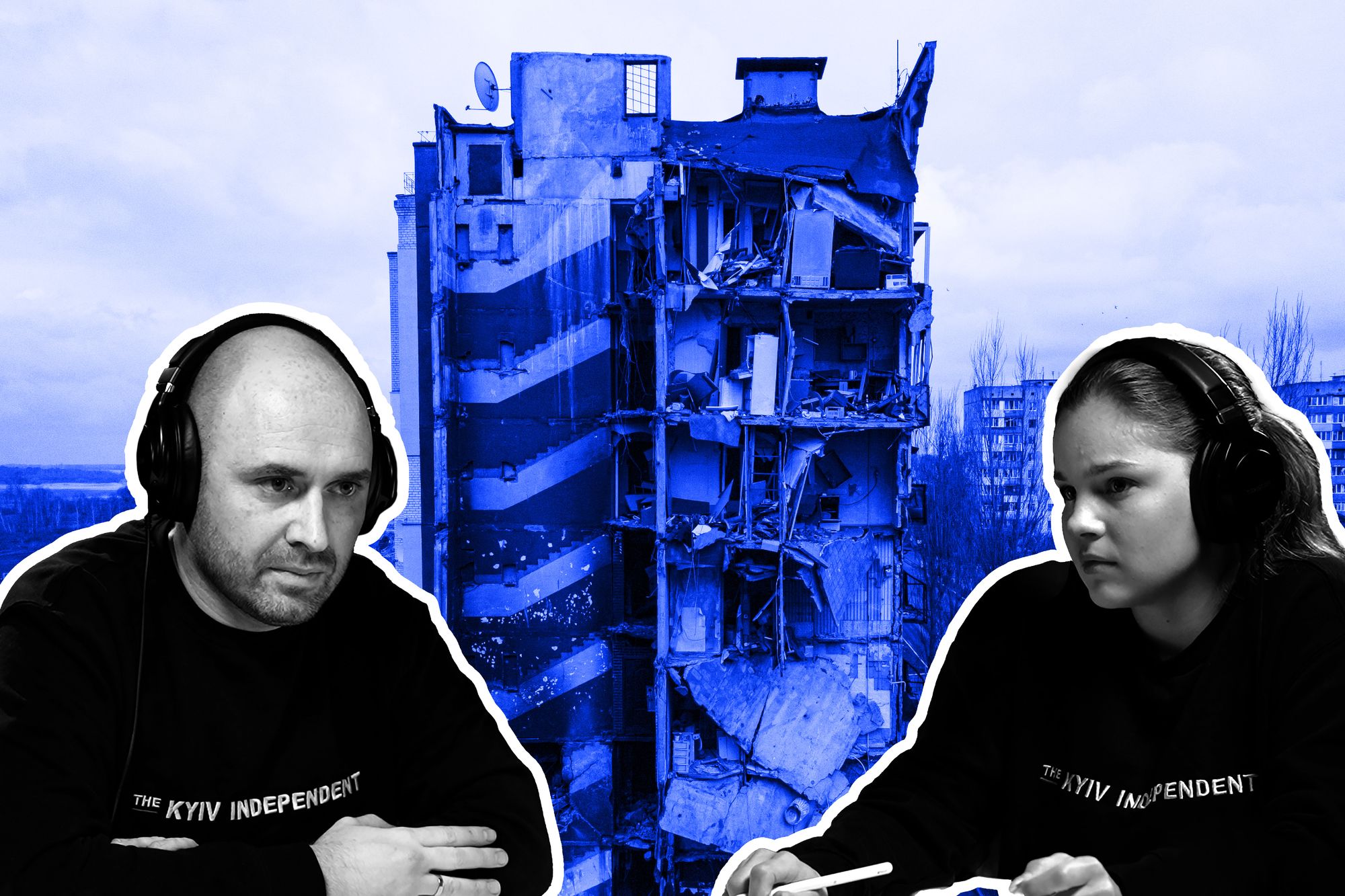 Another effective way of hurting Putin's ability to wage war against Ukraine is striking at his weak spot, the oligarchs.
Browder says rich people from Putin's circle of confidants serve him by supporting the Russian economy with their businesses and by backing Putin himself holding money offshore for him. This makes oligarchs a great target for the West to strike at, Browder believes.
Yet, only 50 out of 118 top Russian oligarchs have fallen under sanctions, according to Forbes. Browder says the West must impose restrictions against them all, plus their family members. He also calls for sanctioning enablers, lawyers, and nominal owners, who help oligarchs launder the money.
"We should shut those lawyers and accountants and banks down and punish them in a very visible way so that they understand that if they get involved in this in the future, they're going to have a very hard time," Browder said.
Additionally, countries should harmonize their sanctions, which will help close all the loopholes and battle sanctions circumvention.
While the West is working on making sanctions against Russian oligarchs more efficient, the oligarchs respond by trying hard to lift them in courts. Some succeed, like the mother of Yevgeny Prigozhin, the chief of the Warger Group private army that has been actively participating in Russia's war against Ukraine, who won a European Union court appeal against her inclusion in the bloc's sanctions in March.
"I don't see Russian oligarchs who oppose being on the sanctions list oppose Putin killing Ukrainians," Browder said.
"I have no sympathy whatsoever for the oligarchs, who are all sitting there whining about their money being frozen when they're not doing anything to try to stop this murderous invasion. And so I don't think that their arguments hold much water."
According to Browder, the West shouldn't listen to their arguments to avoid repeating its own mistake. Its weak international reaction to the Russian 2008 invasion of Georgia, the 2014 Russian occupation of Crimea and part of the Donbas, and the 2018 poisoning of a Russian political dissident in Britain, led to Putin thinking he could get away with a full-scale invasion of Ukraine, Browder believes.
"The West responded with very, very weak and almost outright appeasement to his crimes. And so when Putin was considering whether to invade Ukraine or not, he saw all sorts of upsides and he didn't see any downsides," Browder said.
"Perhaps if we had been more robust, and created a downside for him, he might not have actually taken that decision. For example, if we had been as tough with him on sanctions after the invasion of Crimea, then we may be able to have been in a completely different place."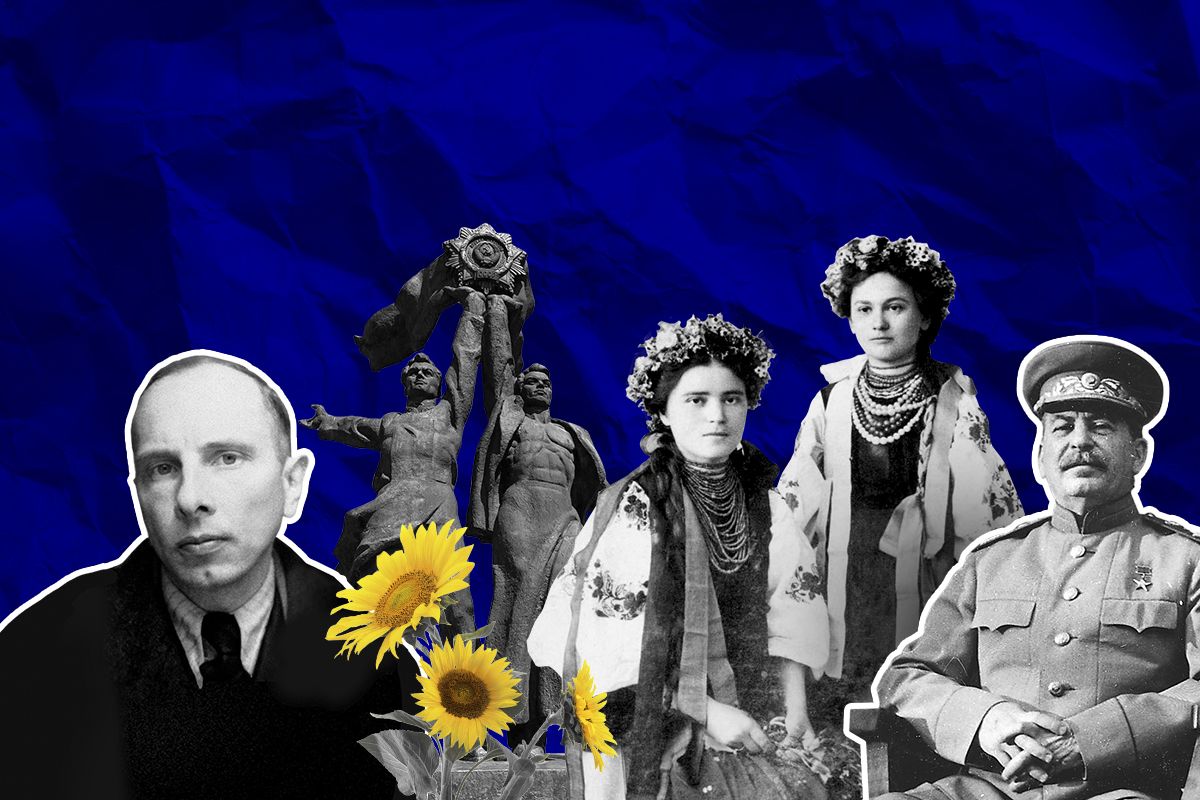 ---
Author's note:
While it's impossible to compensate for the damage Russia's war caused Ukrainians, what the West must do is at least help rebuild their homes. Who must pay for it? Those who destroyed them, Russians. The world has to speed up the transfer of the Russian central bank's assets to Ukraine and freeze and seize more Russian oligarchs' assets for Ukraine. If you want us to watchdog how well these funds serve Ukraine, consider supporting the Kyiv Independent with a monthly or one-time donation.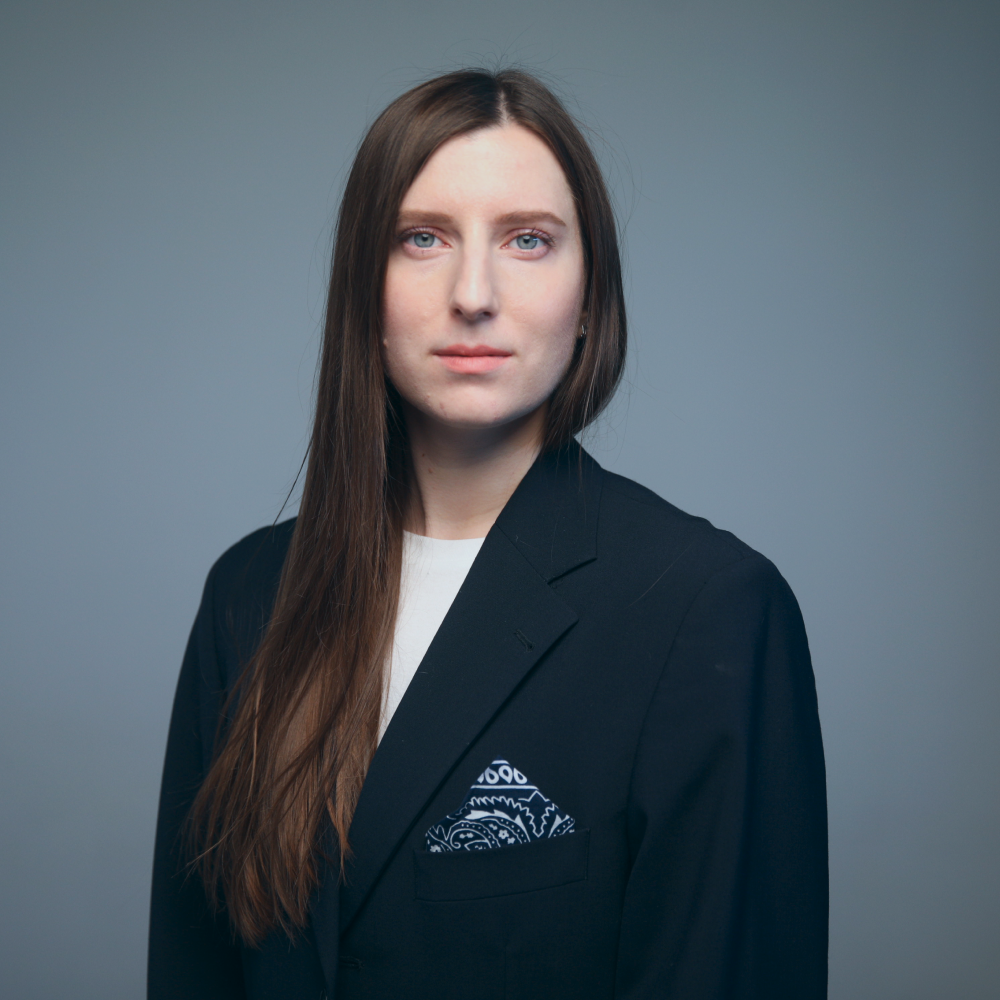 Anna Myroniuk
Head of Investigations
Anna Myroniuk is the head of investigations at the Kyiv Independent. Anna has run investigative projects on human rights, healthcare and illicit trade. She also investigated political and corporate misconduct and alleged wrongdoings in the Ukraine army's leadership. Anna holds a Masters in Investigative Journalism from the City University of London. She is a Chevening Scholar, the European Press Prize 2023 winner, the winner of the #AllForJan Award 2023, an honoree of the 2022 Forbes 30 Under 30 Europe Media & Marketing list, the runner-up in the investigative reporting category of the 2022 European Press Prize, and a finalist of the 2022 Ukraine's National Investigative Journalism Award and the 2020 Thomson Foundation Young Journalist Award.