This audio is created with AI assistance
A Wall Street Journal analysis sheds light on Russia's growing nuclear capabilities in Belarus.
Belarus expects over $600 million from Russia to compensate for losses sustained from a Russian tax change back in 2018.
Poland issues a European arrest warrant against six members of Lukashenko's security services.
A Belarusian court extends the jail sentence of Zmitser Dashkevich, an anti-regime political activist, by a year, citing bad behavior.
For this week's spotlight, we interviewed Ekaterina Deikalo, an expert in international law at the Belarusian Helsinki Committee, a non-governmental organization dedicated to protecting human rights in Belarus in accordance with the Helsinki Accords.
Subscribe to the Newsletter
Belarus Weekly
WSJ analysis shows Russia expanding nuclear capability in Belarus
A Wall Street Journal (WSJ) analysis of satellite imagery and Belarusian state media footage pointed to Russia's growing nuclear capability in Belarus.
According to a WSJ report from Oct. 18, Russia has been constructing infrastructure capable of housing nuclear weapons since prior to its full-scale invasion of Ukraine in 2022.
While it could not attest to whether or not nuclear warheads are presently in Belarus, the WSJ suggested that the region around Asipovichy may serve as a hub for nuclear-capable weapons transferred from Russia.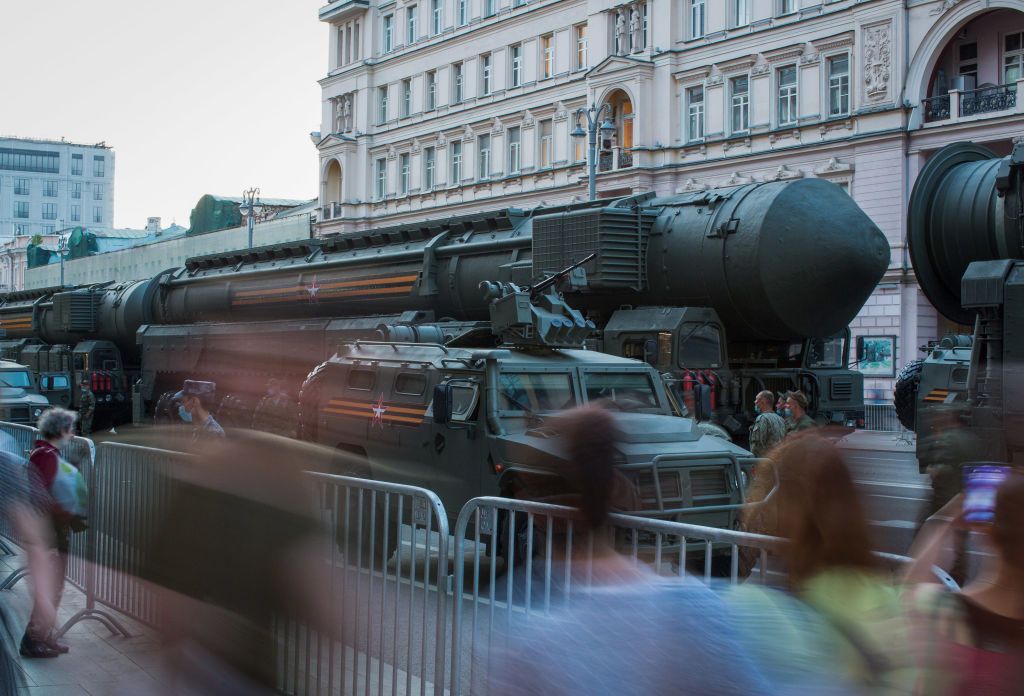 Satellite imagery from January 2022 reportedly shows this expansion, with over a dozen Iskander components stationed at a training center in the area.
Images from the same location in February 2023 allegedly show Belarusian soldiers training with the same weapons in the same location.
Meanwhile, imagery from another location in the Asipovichy region in July 2023 shows a hangar used to store the Russian launchers. According to WSJ, the hangar didn't exist a year prior in August 2022.
However, Belarusian Hajun, a group that has been monitoring the movement of Russian forces in Belarus since the onset of the full-scale war, said it debates whether or not Russia is keeping warheads at the hangars.
Russian President Vladimir Putin threatened to place tactical nuclear weapons in Belarus for alleged training purposes on March 25, adding that a special storage facility would be completed by July 1.
Belarus to receive over $600 million in compensation for Russian oil tax change
Belarus expects to receive $640 million from Russia in 2024 to compensate for losses sustained by its oil refineries, Russian state-controlled media said on Oct. 23, citing Belarusian Finance Minister Yuri Seliverstov.
Belarus used to import and subsequently resell discounted Russian crude oil and oil products for years.
However, Moscow stopped the practice back in 2019 amid a change to its tax code, leading to $330 million in costs to Belarus that year alone, according to Minsk.
According to Belarusian authorities, the country's budget lost $130 million that year, and Belarusian oil refineries lost $200 million.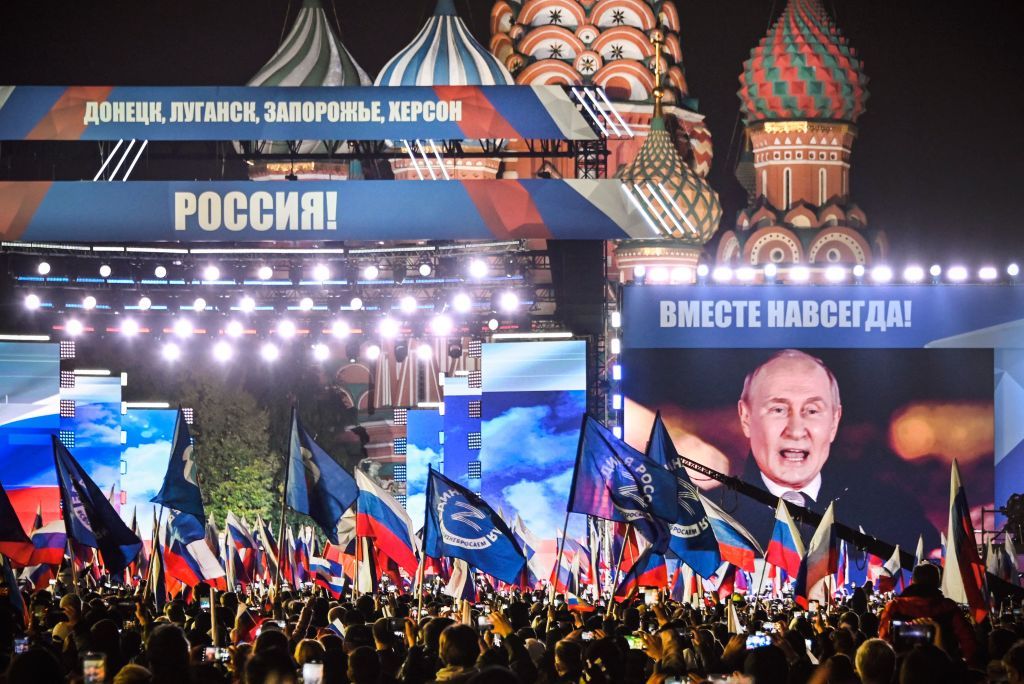 Minsk estimated that Russia's so-called tax maneuver would cost Belarus $11 billion by 2024.
Moscow and Minsk were at loggerheads in 2020 after they failed to agree on oil delivery terms, and Russian oil companies suspended pipeline oil supplies to Belarus.
Minsk demanded compensation, citing its membership in the Union State, a so-called union consisting of Belarus and Russia aimed at deepening the integration of the two states.
Russia agreed in 2021 to provide continuous compensation to Belarus for its incurred losses.
Poland issues European arrest warrants against 6 Belarusian torturers
Poland's Prosecutor's Office issued European arrest warrants for six members of Lukashenko's security services, according to the Belarusian opposition movement National Anti-Crisis Management (NAM).
Major Yauhenii Shapetska, the head of the infamous Akrestina pre-trial detention chamber, and five other law enforcement officials are suspected of torturing protesters in August 2020, according to NAM.
Akrestina became notorious as a torture center used by Belarusian security forces during the five days of protests that followed the fraudulent 2020 elections.
The International Committee for Investigation of Torture, a coalition of independent Belarusian non-government organizations, found that Akrestina, designed to host 110 detainees, held over 3,000 people. Many detainees were severely beaten, deprived of medical help, and threatened with execution.
According to the UN High Commissioner on Human Rights, 13,500 Belarusians were detained across the country, including 700 minors.
NAM assisted Belarusians in collecting and filing cases of police brutality to local and international authorities. Local authorities received over 680 complaints in Minsk alone but refused to launch a criminal investigation.
Belarusian dictator Alexander Lukashenko, who claimed a landslide victory in the sham 2020 elections, admitted to police violence against protesters but deemed it "justified."
Belarusian court extends sentence for political prisoner
A Belarusian court extended the jail sentence of Zmitser Dashkevich, an anti-regime political activist, by a year, citing bad behavior.
The court based the extension of Zmitser's sentence on a series of supposed disciplinary infractions like having a single conversation with another inmate, according to Zmitser's wife.
Belarus first imprisoned Dashkevich, the former leader of the opposition group Malady Front (Youth Front) in March 2022 for his participation in mass protests against the fraudulent 2020 Belarusian presidential election.
Courts often charge Belarusian political prisoners for bad behavior to postpone their release. Under Belarusian criminal law, there is no limit to the number of such charges, meaning a sentence can be extended indefinitely.
Viasna Human Rights Center recorded at least 20 cases of extended sentences for political prisoners in 2023. Almost 1,500 Belarusians are officially recognized as political prisoners.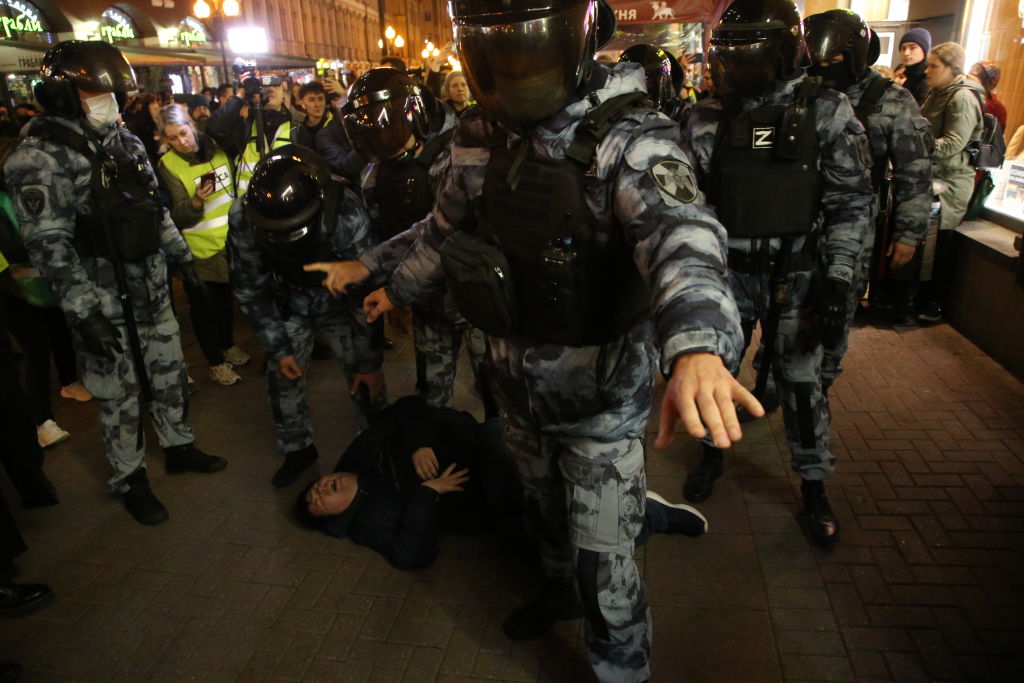 ---
---
Can Lukashenko's actions be equated to Putin's, and should they? (Interview)
For this week's spotlight, we've interviewed Ekaterina Deikalo, an expert in international law at the Belarusian Helsinki Committee, a non-governmental organization dedicated to protecting human rights in Belarus in accordance with the Helsinki Accords.
The Parliamentary Assembly of the Council of Europe (PACE) adopted a resolution on Oct. 13 declaring Russia a dictatorship and urging the international community to recognize Vladimir Putin's presidency as illegitimate after his term ends in 2024.
Editor's Note: This interview was condensed for brevity and clarity.
The Kyiv Independent: PACE has called for Putin to be recognized as illegitimate after his current term ends, and for his regime to be deemed a dictatorship… Oleksii Honcharenko (Ukraine's representative to PACE) says he will push for a similar move (for Lukashenko). What could such a decision look like in the case of Belarus?
Ekaterina Deikalo: Honestly, I don't know. There are already enough statements about not recognizing his legitimacy. A formal recognition (of Belarus) as a dictatorship will not change the fact that Lukashenko has already been cut out of the international community.
First, the (UN) Human Rights Council has already recognized some of the actions of Belarusian authorities as crimes against humanity. Second, at the level of the EU and the Council of Europe, the need for individual criminal responsibility (for Belarus) in connection with (Russia's) war against Ukraine has been clearly stipulated for both (Lukashenko and Belarusian officials).
Can one say that Lukashenko has exhausted the international community's tools?
Lukashenko is in a better position than Putin, not least of all because Putin has an arrest warrant issued against him by the International Criminal Court (ICC). Also, unlike Putin, Lukashenko has achieved his goals. Putin didn't manage to take Kyiv in three days… while Lukashenko has retained power, gets the resources he needs to maintain it, and doesn't have an arrest warrant issued against him… And we see how it works. He (Putin) can't go anywhere.
What are the chances that the ICC will issue an arrest warrant against Lukashenko for his complicity in abducting Ukrainian children (from Russian-occupied parts of Ukraine)?
While I don't rule out the possibility, in my opinion, it's unlikely. There are two tracks, both legally and politically, that could allow such an outcome.
Politically, it's a matter of pressure here and now… And we can see that it's working: Lukashenko cares about it – he mentions the International (Criminal) Court in his speeches.
Meanwhile, the legal track is aimed at achieving justice. As we know, the National Anti-Crisis Management (an organization created by Belarusian anti-regime activists amid the protests that followed the fraudulent 2020 Belarusian presidential election) has submitted evidence (to the ICC) allegedly attesting to Belarus' complicity in the forced deportation (of Ukrainian children from Russian-occupied parts of Ukraine). Now it's the ICC's job to assess the information… In my opinion, it is unlikely that, under these circumstances, there will be a warrant solely for (his role) in the deportations.
There are also a lot of nuances with respect to the movement of Ukrainian children from the occupied territories to Belarus. Some of them arrived voluntarily with the permission of their caregivers… These nuances would matter significantly for the court's standard of proof…
There is another possibility (for his being issued an arrest warrant by the ICC)... For example, the mass forced emigration of people (fearing politically motivated persecution)... And since the consequences take place on the territory of Poland and Lithuania, these countries can appeal (to the ICC) even though Belarus has not ratified the Rome Statute.
What other tools does the international community have to hold Lukashenko and Putin accountable?
While an ICC arrest warrant is one of the most pivotal moves, the international community can also work more actively with U.S. tribunals.
I think there are three options to bring him (Lukashenko) to justice.
First, an ad hoc tribunal for (his aggression) alongside Putin. The crime of aggression should be considered by the international tribunal separately from all other war crimes and directed against Putin as an aggressor and Lukashenko as an accomplice.
While there's already a UN resolution recognizing Russia as an aggressor and Lukashenko as a co-belligerent, and some steps have been taken, there has not been much movement, to be honest…
The second option is an ICC tribunal for war crimes, as in the case of (Russia's) deportation of (Ukrainian) children, for which evidence of war crimes is now being collected.
The third option is a tribunal specially created for what has been happening in Belarus (with respect to Lukashenko's crackdown on those who oppose the regime).