This audio is created with AI assistance
As tensions mount between Kyiv and Minsk amid Russia's war, Belarusian dictator Alexander Lukashenko claims that the CIA and the SBU were behind the Machulishchy airfield explosion.
Ukraine rejects involvement.
Two high-profile trials come to a close, resulting in lengthy prison sentences for Belarusian opposition leader Sviatlana Tsikhanouskaya, Ales Bialiatski, and their respective co-defendants.
Belarusian authorities dub the Belarusian Association of Journalists a so-called "extremist organization" in yet another attempt to silence the country's civil society.
Subscribe to the Newsletter
Belarus Weekly
Lukashenko claims CIA, SBU behind Machulishchy airfield explosion
Lukashenko claimed that Belarusian authorities arrested Mykola Shvets, allegedly a dual Ukrainian-Russian citizen, and 20 other people in connection to the explosion at the Machulishchy airfield in late February.
On Feb. 26, an explosion at the military airfield near Minsk damaged a Russian A-50 early warning and control aircraft.
BYPOL, an initiative of exiled Belarusian law enforcement, claimed to have used drones to hit the Machulishchy airfield.
However, Lukashenko claimed that the arrested individuals worked "under the command of Ukraine's Security Service and the CIA," adding that preparations for the attack began six to eight months ago. He provided no evidence to support his allegation.
Lukashenko also insulted President Volodymyr Zelensky, accusing Ukraine of sending operatives and calling him "scum."
This is Lukashenko's first statement regarding the incident.
On March 7, Belarus' Interior Ministry published a video purporting to show one of the alleged perpetrators, Shvets, "confessing" to the attack.
"The people who committed this act are safe; they went abroad," BYPOL leader Aliaksandr Azarau said. "We do not know the person Lukashenko is talking about." He added that he does not think that any non-Belarusians were among the individuals that conducted the attack.
BYPOL dismissed Lukashenko's claims that the U.S. and Ukraine were involved in the attack.
Ukraine's Foreign Ministry spokesperson Oleh Nikolenko responded to Lukashenko's accusation, saying Kyiv rejects his "insinuations about the alleged involvement of Ukraine."
He added that the accusation is "another attempt to create an artificial threat from Ukraine to justify its (Belarusian) support of Russia's aggression."
Ukraine's National Security and Defense Council Secretary Oleksiy Danilov noted that the damaged aircraft is unlikely to be repaired.
After the explosions, Belarusian border guards stepped up their checks of people leaving the country.
Human rights watchdog Viasna said Belarusian authorities conducted raids and arrested individuals convicted of political crimes in Belarus since 2020. Those detained were reportedly taken to pre-trial detention centers.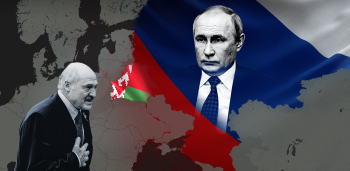 Belarus sentences Tsikhanouskaya to 15 years in prison
Belarusian authorities sentenced opposition leader Sviatlana Tsikhanouskaya in absentia to 15 years in prison on March 6.
She is accused of several crimes, including endangering Belarus' national security, plotting a coup d'état, and inciting civil unrest.
The co-defendants in her trial – Tsikhanouskaya's colleagues – also received prison sentences. Belarusian authorities sentenced Pavel Latushka to 18 years in prison. Volha Kavalkova, Maria Maroz, and Siarhei Dyleuski were each given 12 years of jail time.
The trial was conducted in absentia, as neither Tsikhanouskaya nor her co-defendants are in Belarus.
"I don't think about my own sentence," Tsikhanouskaya said on Twitter in response to her verdict. "I think about thousands of innocent, detained & sentenced to real prison terms. I won't stop until each of them is released."
Tsikhanouskaya ran against Lukashenko in the 2020 presidential elections after her husband, blogger Siarhei Tsikhanouski, was arrested and jailed. Her campaign platform included the release of political prisoners and strengthening democratic institutions in Belarus.
In August 2020, Tsikhanouskaya was forced out of the country after the fraudulent Belarusian presidential election, which saw Lukashenko retain power. Since then, she has advocated for a free and democratic Belarus.
Belarus sentences Nobel Peace Prize laureate to 10 years in prison
Belarusian authorities sentenced Ales Bialiatski, a Nobel Peace Prize laureate and the founder of human rights watchdog Viasna, and three of his colleagues to prison on politically motivated charges.
A Belarusian court sentenced Bialiatski to 10 years in prison. His colleagues, Valiantsin Stefanovic, Zmitser Salauyou (tried in absentia), and Uladzimir Labkovich, were sentenced to 10, eight, and seven years in jail, respectively.
The four co-defendants were convicted of smuggling and financing "actions grossly violating public order," according to Viasna.
The EU's diplomatic service condemned the defendants' sham trials, calling them "yet another appalling example of the Lukashenko regime trying to silence those who stand up in defense of human rights and fundamental freedoms of the people in Belarus."
"We must do everything to fight against this shameful injustice & free them," Tsikhanouskaya said on Twitter.
The trial against Bialiatski and his three colleagues began on Jan. 5. During his final statement on Feb. 13, Bialiatski said his trial was "unfair" and reiterated his innocence.
Belarus "needs a wide civil dialogue directed at national reconciliation," Bialiatski said, denouncing the crackdown on Belarusian civil society by Lukashenko's regime and calling on authorities to declare amnesty for political prisoners.
Bialiatski was awarded the 2022 Nobel Peace Prize in October alongside the Russian human rights organization Memorial and the Ukrainian human rights organization Center for Civil Liberties.
Belarus' KGB dubs Belarusian Association of Journalists' extremist'
Belarus' KGB added the Belarusian Association of Journalists (BAJ), an NGO promoting freedom of expression and independent journalism in Belarus, to its list of so-called "extremist organizations."
The BAJ was established in 1995, supporting freedom of expression and independent journalism in Belarus. In 2022, the BAJ was awarded the UNESCO/Guillermo Cano World Press Freedom Prize. Belarusian Nobel laureates Sviatlana Alexievich and Ales Bialiatski are members of the organization.
Lukashenko's regime banned the organization in August 2022 in yet another attempt to stifle the country's civil society.
The BAJ responded to Belarusian authorities' decision to label it an "extremist organization," saying the decision was "aimed at intimidation and repression to stop the work of independent media, which is crucial for society."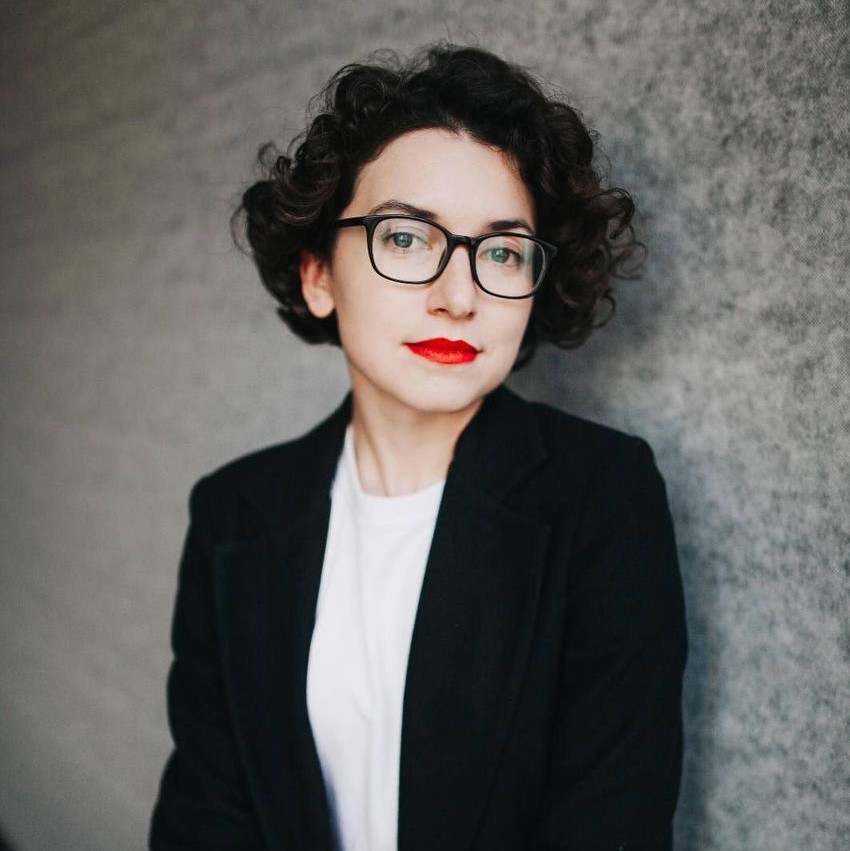 Maria Yeryoma
contributing author
Maria Yeryoma is a Belarusian media manager and a contributing author at the Kyiv Independent. She recently led the commercial "special projects" at TUT.BY — the biggest independent online media in the country. In May 2021, TUT.BY was raided by Belarus authorities leaving 15 employees in custody and forcing the team to leave the country to continue their work. Maria moved to Kyiv and helped establishing a new media outlet — Zerkalo.