This audio is created with AI assistance
On the evening of June 24, 16-year-olds Tihran Ohannisian and Mykyta Khanhanov went for a walk in their hometown of Berdiansk, a Russian-occupied city in Ukraine's southeastern Zaporizhzhia Oblast.
The two got some street food, saw some friends, and discussed how they would celebrate Khanhanov's 17th birthday the next day.
At around 7 p.m., Ohannisian called his mother, who had earlier fled occupied Berdiansk and moved to Germany with her younger children. He sounded calm and shared plans for the future, and that he would also go to Germany. He said he would be back home by 9 p.m.
But the boys' plans and dreams were never to come true. Russian proxies murdered Ohannisian and Khanhanov later that night.
"We saw reports about a shooting in Berdiansk and realized something (bad) had happened there," says Olha Reshetylova, the head of the Media Initiative for Human Rights (MIHR), a human rights organization that has been in touch with the families of the two teenagers.
Shortly after the reports, a self-filmed video by Ohannisian surfaced in which he has a rifle in his hand, saying: "Two (people) for certain. That's it, it's death, guys. Goodbye! Glory to Ukraine!" It is unclear from the video what two people Ohannisian is referring to or to whom he is saying goodbye.
Following the boys' deaths, Russian proxy in occupied Zaporizhzhia Oblast Vladimir Rogov claimed that "two pro-Ukrainian terrorists" had been killed, adding that Ohannisian was among them. Ukrainian Ombudsman Dmytro Lubinets confirmed the two had been killed on June 25.  
Reshetylova, whose team is now investigating the events, says Russian-installed law enforcement had been after the pro-Ukrainian teenagers since last fall, illegally charging them with conspiring with Ukraine's Armed Forces and planning sabotage. The charges carry up to 20 years of imprisonment, according to Russian law.
Until now, much of what happened that night remains unknown since there is no access to the Russian-occupied territory and because Russia has refused to give the boys' bodies to their relatives.
Although Russian proxies have made different claims regarding Ohannisian and Khanhanov's death, saying it was a suicide or that they were "liquidated" by a sniper, Reshetylova says their claims are far from true.
"It was definitely not a suicide because suicide is not committed by several shots into different body parts. And it was not just simple 'liquidation of dangerous terrorists' by a sniper shot, as they claim, because there were many wounds on their bodies," she says.
Lubinets called it an "extrajudicial execution" of Ukrainian teenagers.
"It is clear that they (Russian troops) try to instill this endless fear among the freedom-loving (Ukrainian) children," says Reshetylova.
As of Aug. 10, Russia's all-out war has killed 499 children in Ukraine, according to the Prosecutor General's Office. The actual numbers may be much higher since they do not fully account for territories still under Russian occupation, recently liberated by Ukrainian forces, or experiencing heavy fighting, the Prosecutor General's Office said.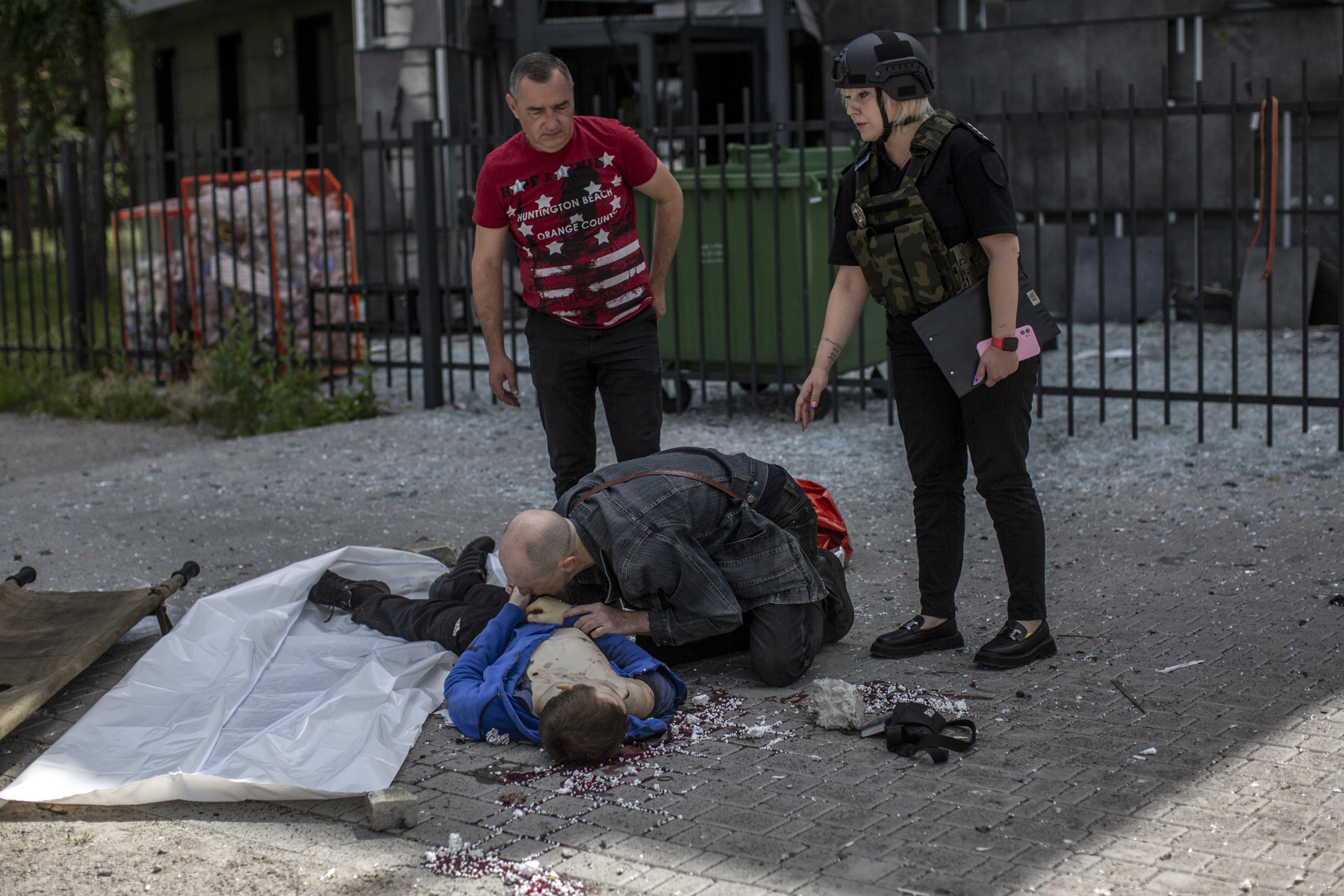 Prosecuting freedom
Over the 1.5 years of its all-out war in Ukraine, Russia has firmly proved that any form of free will and love for Ukraine is not welcome in the settlements it occupies.
Located on the northern coast of the Azov Sea, the city of Berdiansk — occupied since the early days of the full-scale invasion — is no exception.
Classmates and good friends Ohannisian and Khanhanov had been persecuted by the Russian proxies in Berdiansk since last fall.
While Khanhanov lived there with his parents, Ohannisian stayed with his grandmother, as he refused to leave her alone and flee Berdiansk with his parents in the early months of the full-scale war.
On Sept. 30, around 20 Russian soldiers came to Ohannisian's home. The boy's mother, Oksana Starovierova, told MIHR that they searched the house for over two hours, hitting her son and his grandmother with a machine gun, as well as stealing some computer equipment, phones, and food.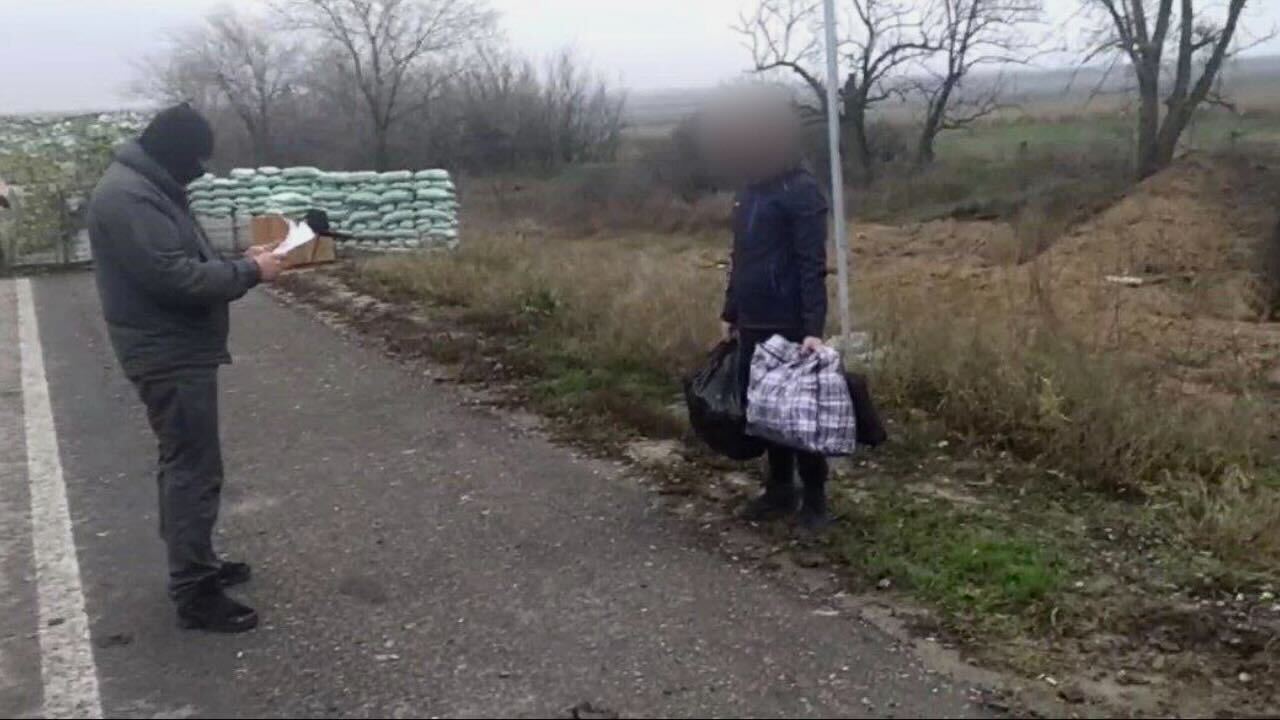 Russian troops said they had received a report of a "dangerous criminal" living there, putting a plastic bag over Ohannisian's head and taking him to a pre-trial detention facility.
For the next five days, Ohannisian barely ate and "was severely tortured with electricity," according to Reshetylova. Russian troops also took him to some field and "imitated shooting at him," Reshetylova adds.
The same day in September, Russian soldiers came after Khanhanov, but the boy and his family were not at home. They returned around two weeks after, taking Khanhanov and his father to the police station for interrogation and releasing them soon after.
Since then, both Ohannisian and Khanhanov were forced to constantly report to the local Russian-controlled police department, says Reshetylova.
Ohannisian's uncle, Yurii Petrenko, told the Ukrainska Pravda media outlet that his nephew would enter the police department saying "Glory to Ukraine" to the Russian proxies. Petrenko said the boy was fond of Ukraine's history and tore down Russian flags in Berdiansk, the media outlet reported.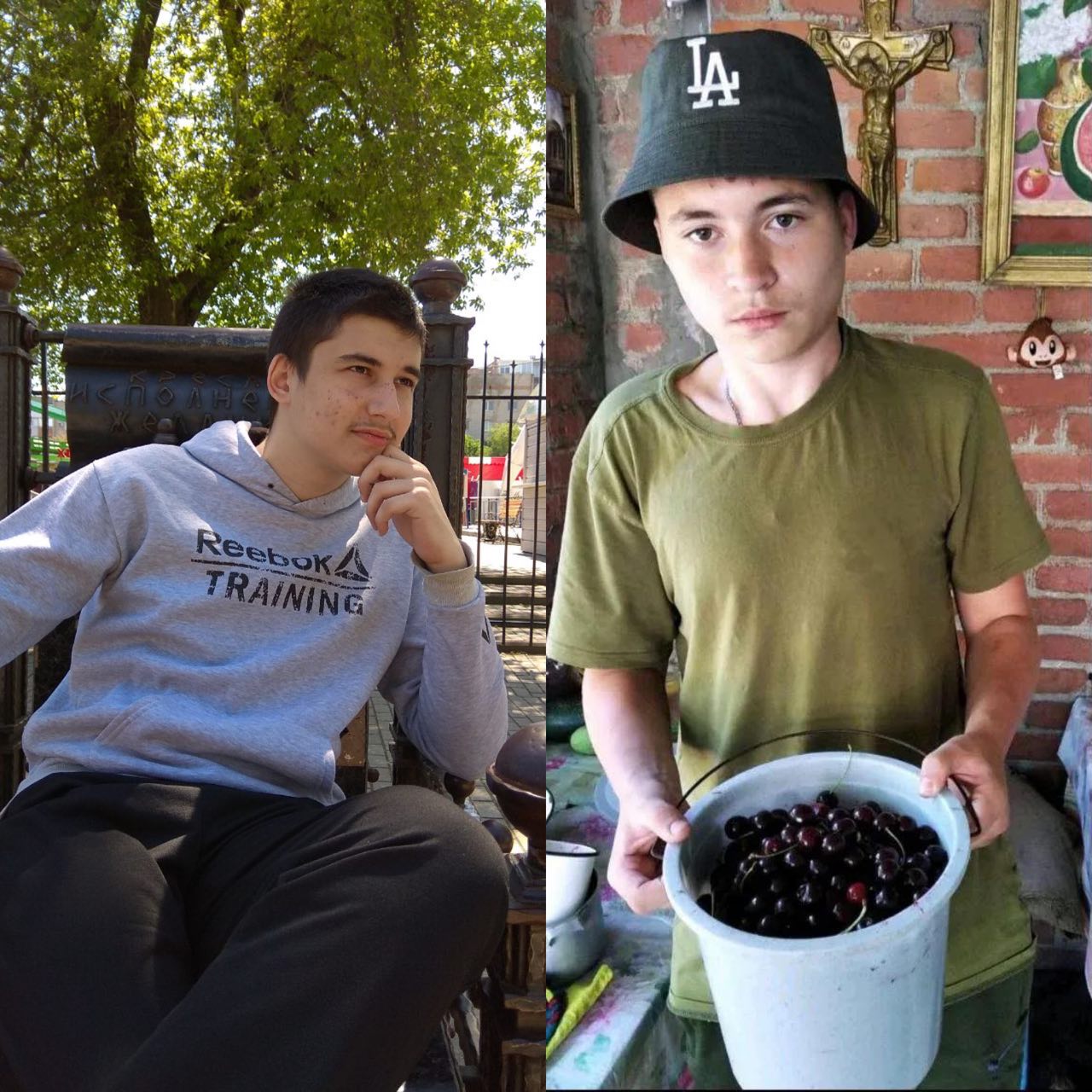 Reshetylova says Ohannisian's mother and stepfather tried to get him to leave Berdiansk in January. However, they were brought back to the city after being stopped and interrogated in the Russian city of Taganrog.
While Ohannisian's parents were eventually allowed to flee Berdiansk, the boy was made to stay there, Reshetylova says. Just like Ohannisian, Khanhanov wasn't allowed to leave the city either, she says.
Reshetylova believes Russian-installed authorities decided to prosecute the teenagers as "leaders in their community and for patriotic views."
"But this does not mean they were preparing some kind of sabotage," Reshetylova adds.
They were not some "degenerates or nazis," as Russia claims, but "absolutely adequate, educated, interesting, young people with a large number of friends," according to Reshetylova.  
"And I think it was fundamental for the Russians to commit this massacre so that others would be afraid. I think that was their main goal," she says.
Fake justice, failed system
Reshetylova says that for a while she and her team thought Russian forces' actions towards the teenagers were some "preventative measures and intimidations" to stop them from "committing any patriotic actions."
In May, however, it became clear that it was not simple intimidation: Russia was really after the two.
On May 24, Russia's Investigative Committee charged Ohannisian and Khanhanov for allegedly planning to sabotage a local railway and conspiring with Ukraine's Armed Forces.
According to the Russian Criminal Code, they could have faced 10 to 20 years of imprisonment.
After what Ohannisian went through during his five-day detention in September, being arrested by the Russian troops was something the two feared "most of all," Reshetylova says.  
Both she and Ukrainian lawyer Andrii Yakovliev, who represents Ohannisian's family, agree that the case against the teenagers was fabricated: There was no fair investigation, nor independent lawyers, not to mention the pressure the two were under.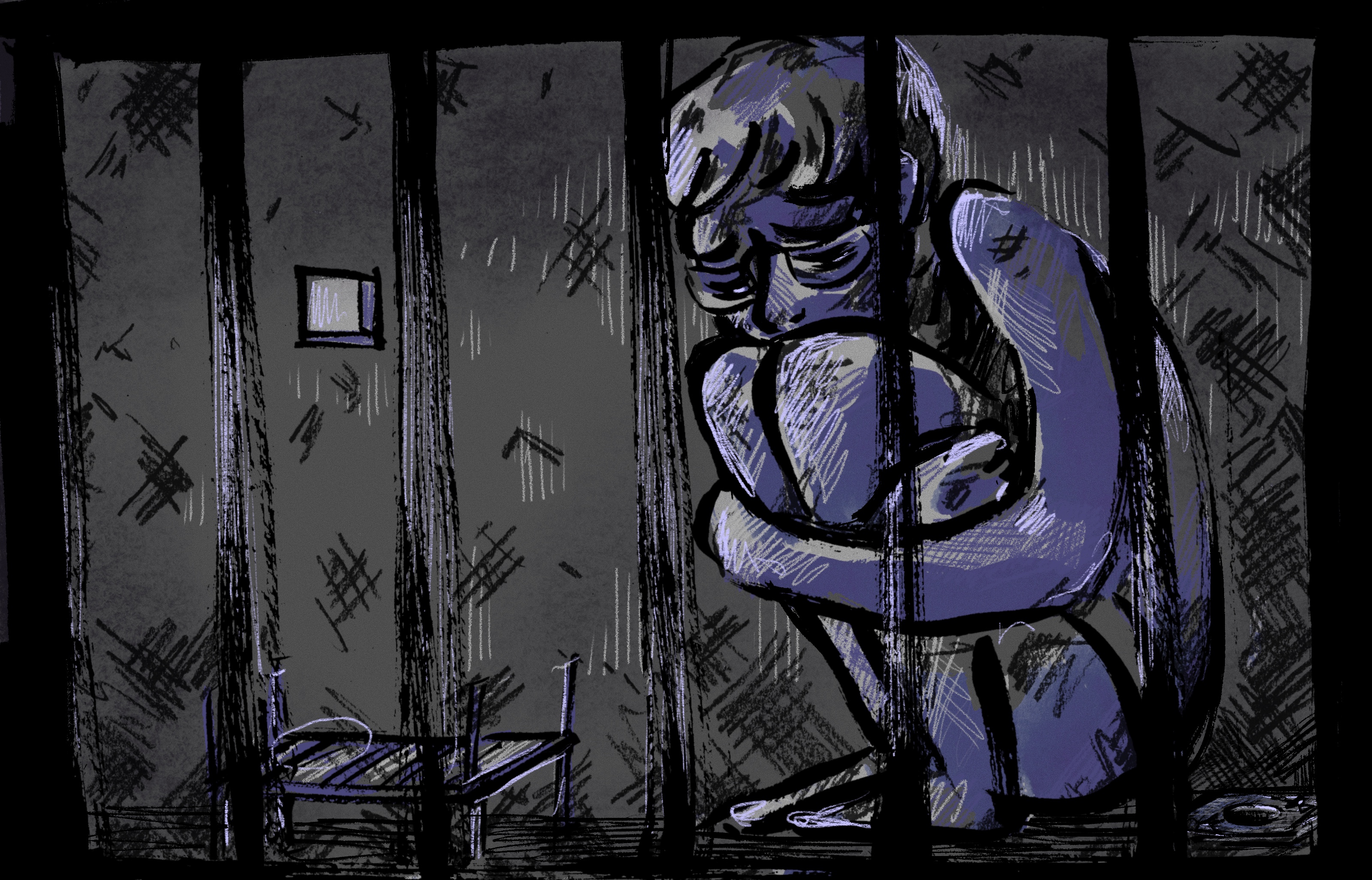 Reshetylova says they tried to find lawyers in Berdiansk who would agree to defend Ohannisian and Khanhanov, but it was impossible since "they either fled the city or were too afraid." The teenagers had Russian-installed lawyers instead.
"One of the lawyers offered to plead guilty while the other did not come to the hearings but only showed up to sign some documents," Yakovliev told the Kyiv Independent.
He says that Khanhanov at least had the psychological support of his family since they were allowed to attend the interrogations. Having no parents around, Ohannisian, as a minor, was appointed a social worker.
"She (the social worker) put a lot of pressure on him psychologically, also saying that he ruined his life," says Reshetylova.
"There was no question of any justice or standards at all."
Yakovliev says that "those who Russia persecutes have practically no chance."
"Not to exonerate or dispute. It's a process that has a predetermined end," he adds.  
Fleeing the Russian-occupied territory was likely the only possible way for the two teenagers to escape prosecution.
Following the MIHR's appeals to rescue Ohannisian and Khanhanov, British Ambassador to Ukraine Melinda Simmons, the U.S. State Department, and the U.S. Mission to the OSCE condemned Russia's actions and called on the country to drop the charges.
On June 15, the European Parliament adopted a resolution calling for the "immediate termination of the proceedings and dismissal of all charges" against Ohannisian and Khanhanov.
In its resolution, the European Parliament also called on the International Committee of the Red Cross (ICRC) "to facilitate their safe return to Ukrainian-controlled territory."
However, there has never been any official reaction from the ICRC, Reshetylova says.
"They had time to react, intervene, and start negotiations with the occupation authorities. They didn't do it," Reshetylova says.
"We can only say that, for sure, this tragedy could have been prevented and avoided," says Yakovliev.
The Kyiv Independent requested a comment from the ICRC but has not heard back by the time of publication.  
"The situation with Tihran and Mykyta is just a vivid example of how they (ICRC) simply ignored a critical situation for two teenagers in danger of death," says Reshetylova.
"And in the end, the teenagers were killed."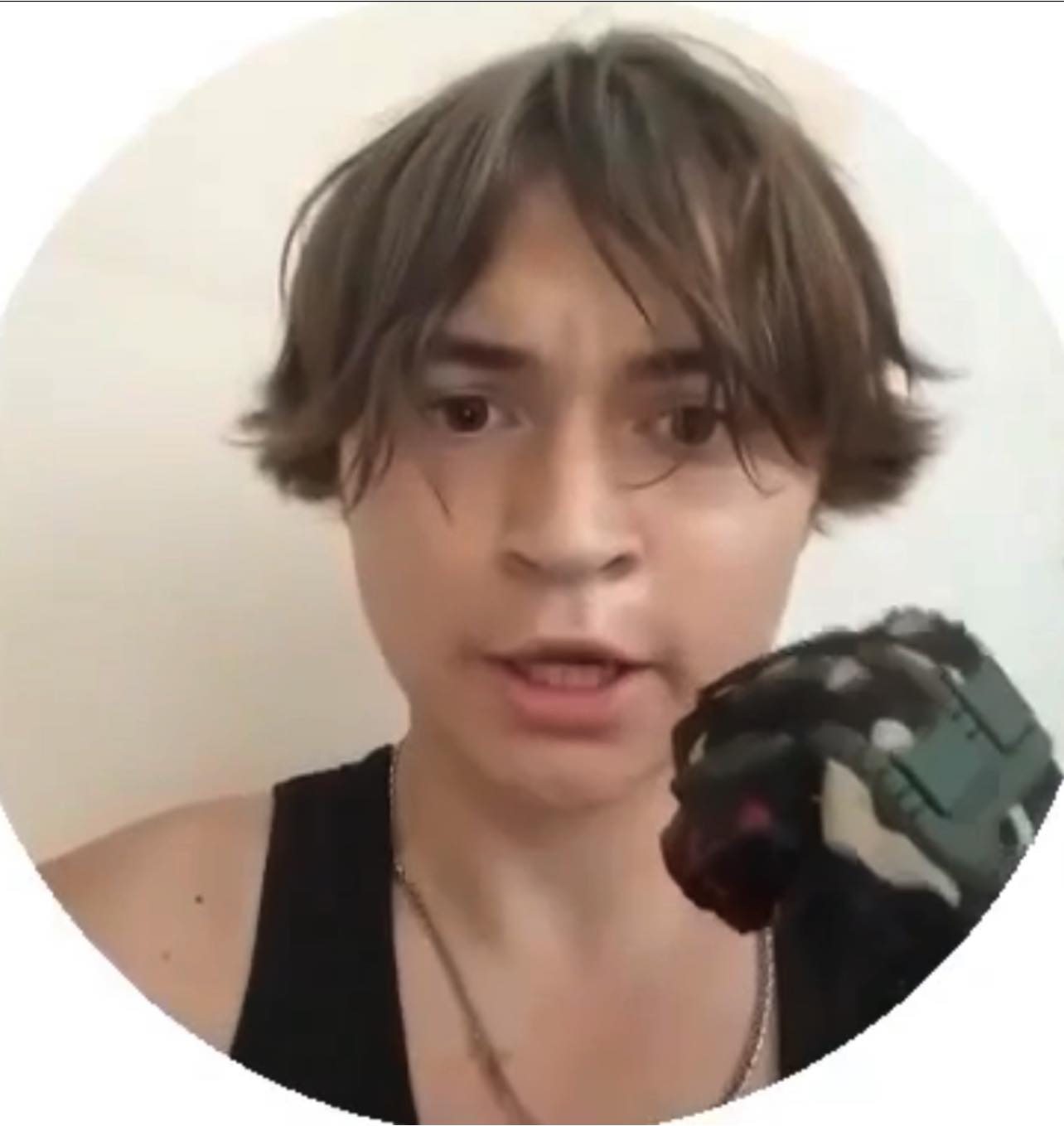 Murdered, brutally
A day before the tragedy, Ohannisian ran away from his home, fearing detention, as he saw a Russian investigator approaching.
When he returned home after hiding, the detective "immediately" showed up, too, and had a "long conversation" with Ohannisian, the subject of which is yet unknown, says Reshetylova.
"But we suspect that something in that conversation may have triggered what happened next," she adds.
The two friends went out later in the day, meeting some other friends and discussing Khanhanov's upcoming 17th birthday. There were no signs of what was about to happen, according to their family and friends.
Soon after Ohannisian's last conversation with his mother, local Telegram channels reported a shooting in Berdiansk.
In the self-filmed video, which soon emerged online but whose source the teenagers' lawyers couldn't disclose, Ohannisian says, "Two for certain," which could mean they either planned to kill or killed two Russian proxies.
The Russian-installed investigative department of the Russian Investigative Committee in occupied Zaporizhzhia Oblast later claimed that Ohannisian and Khanhanov had stolen a gun from one of the local police officers, injured several people, and shot one dead.
Following the reports of their death, members of the local underground resistance "Berdiansk Partisan Army" wrote on Telegram that it was a "brutal and staged murder" of the two teenagers and that it was a "planned action" of the Russian Federal Security Service (FSB).
"Russians gave the guys a choice: Either die in the basement or take a weapon and shoot. Knowing the future course of events," reads the post.
Reshetilova says they are closely cooperating with Ukrainian law enforcement as the investigation is ongoing. So far, she says, they have not come to a "single version or established the exact chronology of events."
"We have photographs of their dead bodies that show that it was obviously not a suicide and not just a liquidation with one (sniper) shot," says Reshetylova.
"There are traces of cruel treatment and torture," she adds.
The Kyiv Independent has also seen the photographs of the teenagers but does not publish them due to their violent nature.
Even after killing Ohannisian and Khanhanov, Russia's cruelty continues as it has not allowed their parents to bury their children and say goodbye to them.
"I believe this is another reason for the ICRC or the UN to intervene and demand to return the bodies," says Reshetylova.
"The whole world must understand that human rights are violated every day in the occupied territories," Lubinets wrote on Telegram following the tragedy.
"Until Ukraine returns its territories, it will continue."
---
Note from the author:
Hi! Daria Shulzhenko here. I wrote this piece for you. Since the first day of Russia's all-out war, I have been working almost non-stop to tell the stories of those affected by Russia's brutal aggression. By telling all those painful stories, we are helping to keep the world informed about the reality of Russia's war against Ukraine. By becoming the Kyiv Independent's member, you can help us continue telling the world the truth about this war.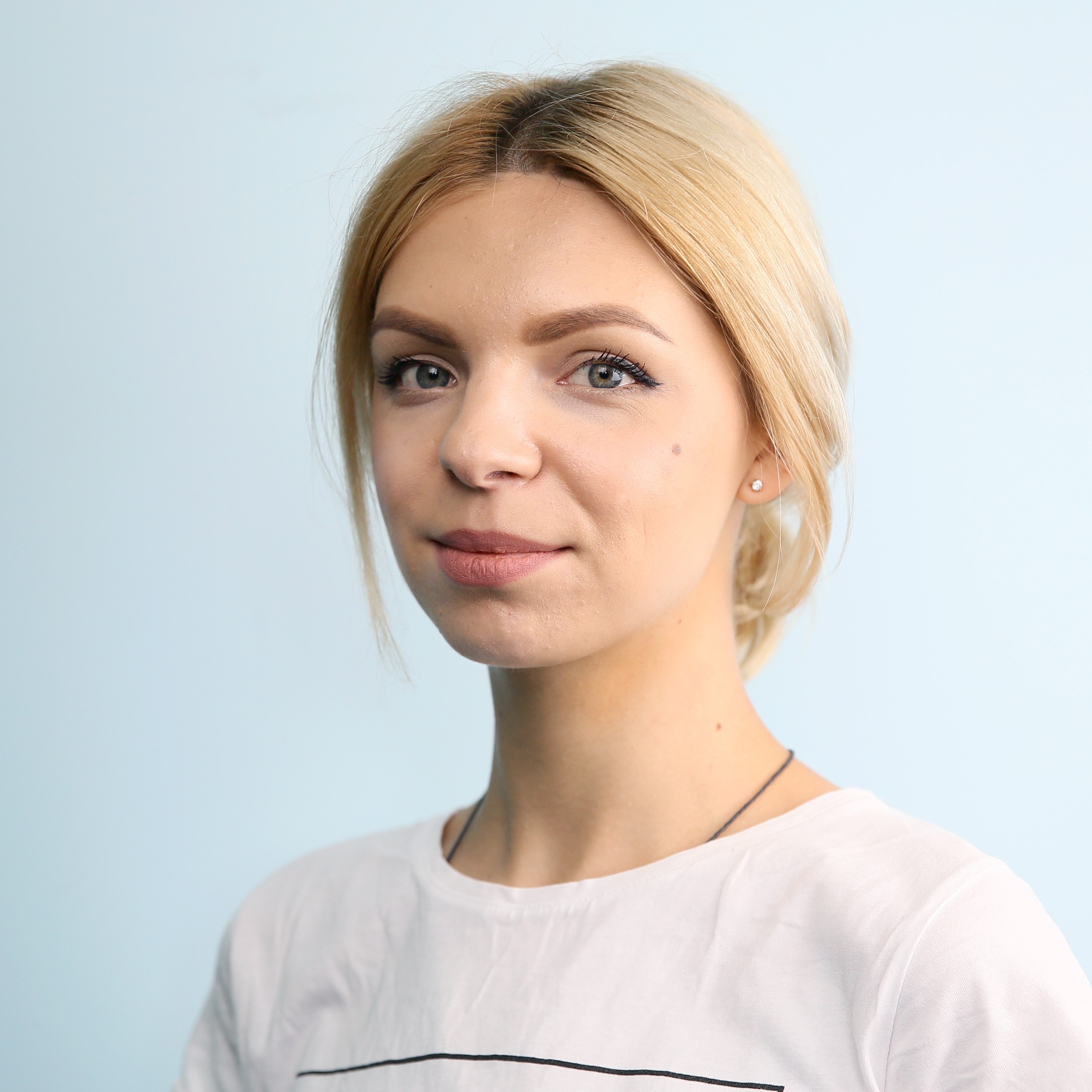 Daria Shulzhenko
Reporter
Daria Shulzhenko is a reporter at the Kyiv Independent. She has been a lifestyle reporter at the Kyiv Post until November 2021. She graduated from Kyiv International University with a bachelor's in linguistics, specializing in translation from English and German languages. She has previously worked as a freelance writer and researcher.