This audio is created with AI assistance
Editor's Note: This is issue 102 of Ukrainian State-Owned Enterprises Weekly, covering events from September 9-15, 2023. The Kyiv Independent is reposting it with permission.
Ukrainian SOE Weekly is an independent weekly digest based on a compilation of the most important news related to state-owned enterprises (SOEs) and state-owned banks in Ukraine. This publication was produced with the financial support of the European Union within the project "Supporting Ukraine in rebuilding and recovery" implemented by the KSE Institute. The contents of this publication are the sole responsibility of the editorial team of the Ukrainian SOE Weekly and do not necessarily reflect the views of the European Union.
Corporate governance of SOEs
Law merging GTSOU and MGU goes into effect; procedure to dissolve MGU initiated. On Sept. 2, Law No. 3293-IX on the corporate governance of the Gas Transmission System Operator of Ukraine (GTSOU) went into effect after it was published in one of the official newspapers, Holos Ukrayiny.
According to YouControl, the procedure to end Main Pipelines of Ukraine (MGU) as a legal entity began on Sept. 5. The shares of MGU are held by the Energy Ministry.
In SOE Weekly Issue 100, we reported that President Zelensky signed a law on the merger of MGU and GTSOU. Law No. 3293-IX was known earlier as Draft Law No. 9311-1-d.
The law makes it possible to reform corporate governance of GTSOU. There are two stages to this process:
First, MGU is to be merged into GTSOU, disappearing as a separate entity. The Energy Ministry gets the shareholder rights in GTSOU. The shares of GTSOU are now owned by MGU. The company then gets a new charter and a supervisory board as a governing body.
After the merger is completed, GTSOU's new supervisory board should be appointed by Oct. 31. In the interim, the current members of MGU's supervisory board will serve as GTSOU's supervisory board.
In Issue 97, we reported that Ukraine promised the IMF to complete the corporate governance reform of GTSOU by the end of October 2023. Under that commitment, Ukrainian authorities must transfer GTSOU's shares from MGU to the Energy Ministry and adopt a new GTSOU charter.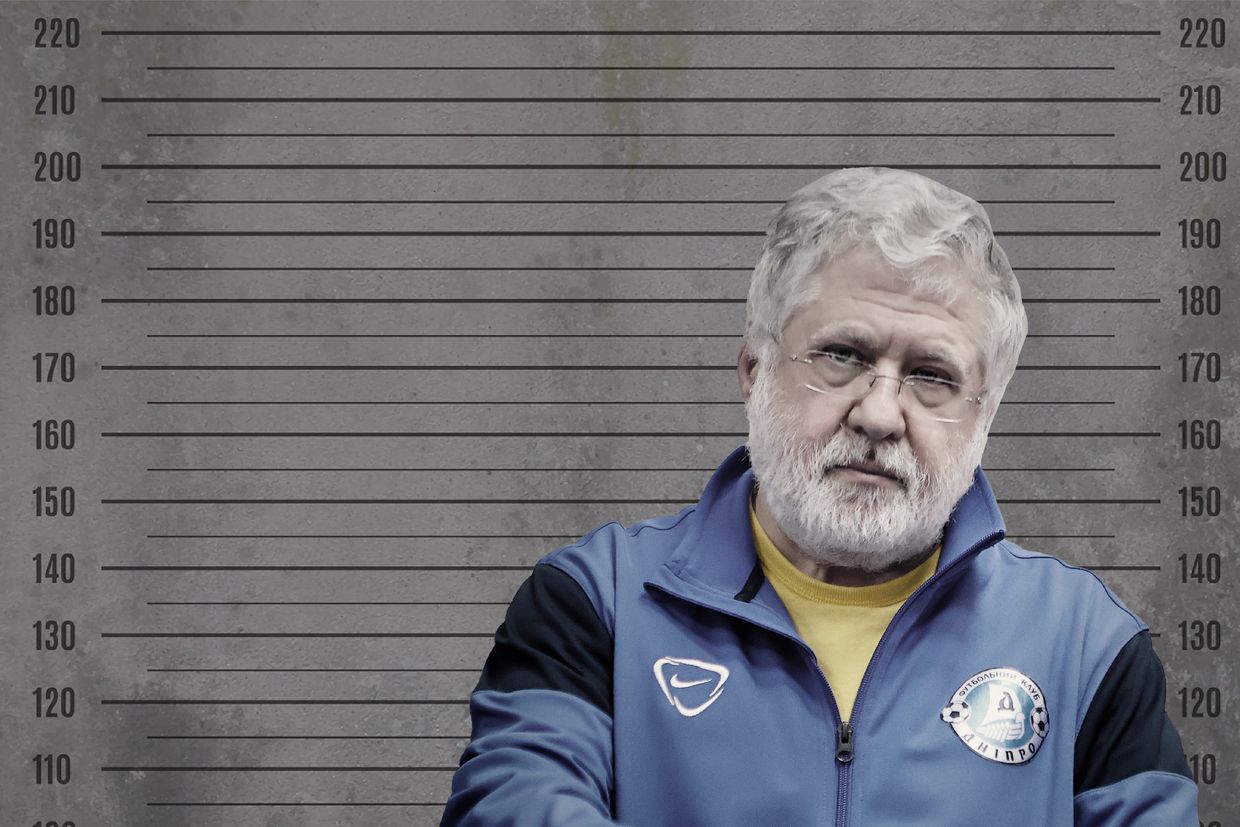 The charter must be developed with Ukraine's energy regulator and the Energy Community Secretariat and approved by the end of July 2023 (a structural benchmark, carried over from the original IMF Memorandum, which we discussed in Issue 82).
With Law No. 3293-IX now in force, the Ministry of Energy can amend GTSOU's charter, one and a half months after it was due.
This will pave the way for a competitive, transparent, and merit-based nomination procedure for the new supervisory board. According to the IMF Memorandum, such a board should be appointed by the end of October 2023 (a new structural benchmark, added after the first review of the IMF program).
See Issues 82, 89, 97, 98, and 100 for more detail on the GTSOU law.
Energy sector
Ukrnaftoburinnya reportedly made Hr 700 million ($19 million) in profit in the first half of 2023, before it was transferred under Ukrnafta. On Sept. 12, Ukrnafta's CEO Sergii Koretskyi said on his Facebook page that Ukrnaftoburinnya made Hr 700 million ($19 million) in the first half of 2023.
This figure is most likely unaudited. We were not been able to identify any official reporting by Ukrnaftoburinnya or Ukrnafta on profits.
Koretskyi said that on June 29, Ukrnafta received permission from the Anti-Monopoly Committee of Ukraine (AMCU) to manage the corporate rights of Ukrnaftoburinnya, and on July 7, the asset transfer acts were signed.
As the first half of 2023 ended on June 30, this suggests that the profits that Koretskyi is referring to were made under previous management of Ukrnaftoburinnya.
He also said that, according to agreements with the Asset Recovery and Management Agency (ARMA), 90% of the net profit would go to the state budget.
According to YouControl, Ukrnaftoburinnya's previous owners were Ares Systems Ltd (22.49%), Deripon Commercial Ltd (22.49%), JKX Ukraine B.V. (10%), and Ariana Business Limited (22.49%). The media reported that the company was associated with businessmen Ihor Kolomoisky, Pavlo Fuks, and Vitaliy Khomutynnik.
Ukrnaftoburinnya is one of the largest private gas producers in Ukraine, extracting 725.4 million cubic metres in 2021. According to Ekonomichna Pravda (EP), its 2021 net profit was Hr 5.65 billion ($153 million). In 2022, this fell to Hr 3.77 billion ($102 million).
In SOE Weekly (Issue 84), we reported that ARMA received all shares of Ukrnaftoburinnya after the asset was seized in connection with a criminal investigation into the development of Ukraine's Sakhalin gas field in April. See more about this case in Issue 84.
In Issue 86, we reported that on April 27, Ukrnafta's CEO Sergii Koretskyi asked the Economy Ministry to hand the corporate rights of Ukrnaftoburinnya to Ukrnafta.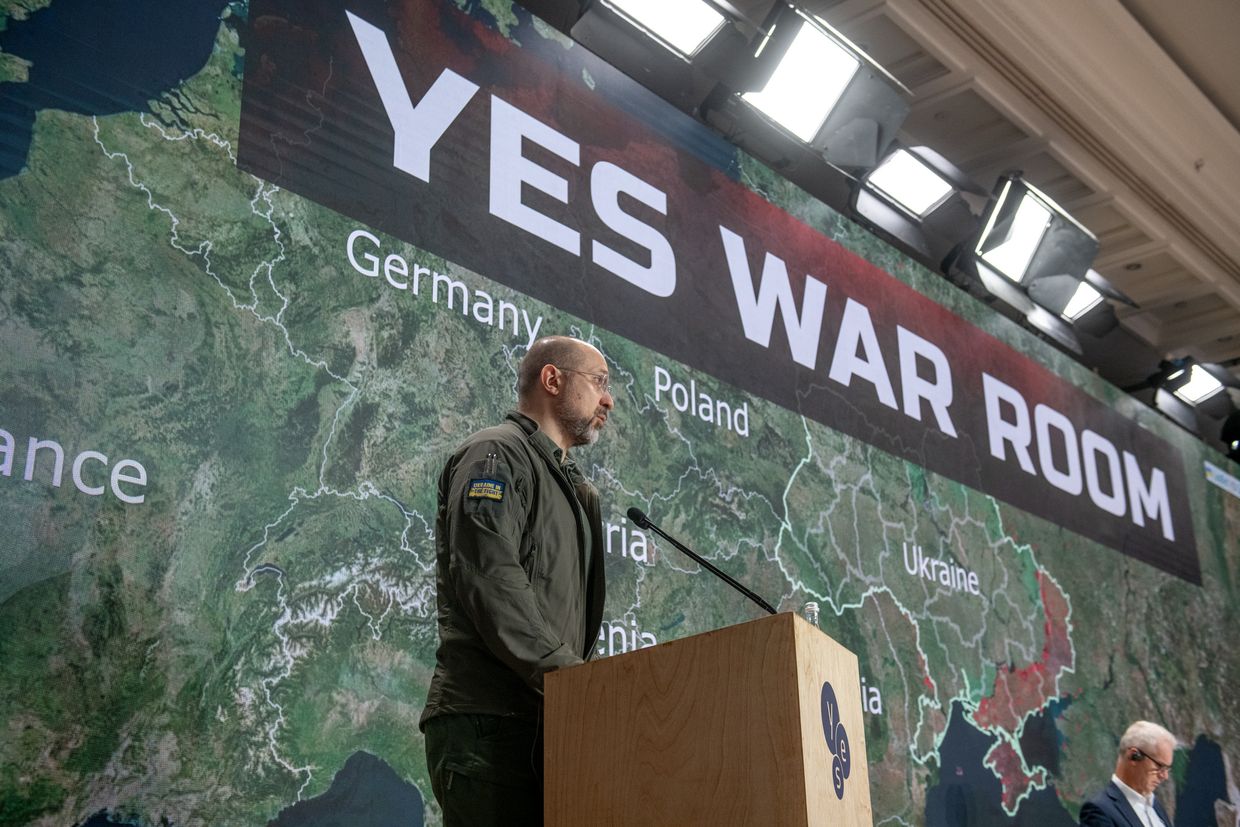 In Issue 90, we reported that on 23 May, the Cabinet of Ministers approved the proposal of ARMA and the Defense Ministry to transfer the corporate rights of Ukrnaftoburinnya to Ukrnafta.
As we reported in Issue 92, Ukrnafta said on June 14 that it signed agreements to manage Ukrnaftoburinnya assets on ARMA's behalf. Ukrnafta stated that it would start managing the assets after receiving a merger clearance from the AMCU.
As we wrote in Issue 96, AMCU allowed Ukrnafta to manage the corporate rights of four companies: PrJSC Ukrnaftoburinnya, East Europe Petroleum LLC, Sakhalinske LLC, and Sirius-1 LLC.
The AMCU's approval follows changes in the law on improving state property management and increasing the effectiveness of the sanctions policy. For more detail, see Issue 96.
Naftogaz remains the supplier of last resort until the end of martial law. On Sept. 12, the Cabinet of Ministers decided that Naftogaz's subsidiary, Naftogaz of Ukraine Gas Supply Company, would act as the supplier of last resort (SoLR) in the gas market until six months after the end of martial law.
This means that Naftogaz will supply gas to customers who cannot get it from other providers, during a crisis or otherwise, within 60 days, tops. According to the Cabinet's resolution, Naftogaz will retain this role without a competitive tender.
Pursuant to the Law on the Natural Gas Market, the SoLR is determined by tender for three years at a time. However, Law No. 3293-IX on the merger of MGU and GTSOU (discussed above) contains amendments that waive this requirement until six months after martial law ends.
Earlier, Naftogaz of Ukraine Gas Supply Company said that its term as SoLR expired on July 22.
According to the company, following the start of Russia's full-scale invasion of Ukraine and the inability of competitors to supply gas to households at a reduced rate, 10.6 million more households became customers of Naftogaz of Ukraine from May 1, 2022. The total number of households served increased to 12.4 million.
Infrastructure
Former Infrastructure Minister Pyvovarsky interviewed about his criminal case. Former Infrastructure Minister Andriy Pyvovarsky, suspected of abuse of power that caused almost $50 million in state losses, was interviewed last week by Forbes Ukraine. We selected the key points.
On why the prosecution's estimate of damages increased from $30 million to almost $50 million:
"Initially, the opinion of the State Audit Service served as the basis for estimating the arrears – which is how the damage is qualified in my criminal proceedings – at more than $30 million. It was based on a simple mathematical exercise that calculated the amount of ship dues not received by the Ukrainian Sea Ports Authority (USPA) (from the date the ministerial order applied) to July 2021. Why this date was chosen is still a mystery to me."
"Then the detectives took a much simpler route: After announcing suspicion to me, they replaced the State Audit Service's opinion with a letter from USPA listing ship calls and the amount of harbor dues paid from July 2021 to April 25, 2023."
"The April date was used because in early 2023, the Cabinet of Ministers removed the provision on the distribution of harbor dues from the order due to the difficult financial situation of USPA caused by Russian aggression in Ukraine. That is, it was not because the rule was illegal. It was a political decision driven by the war."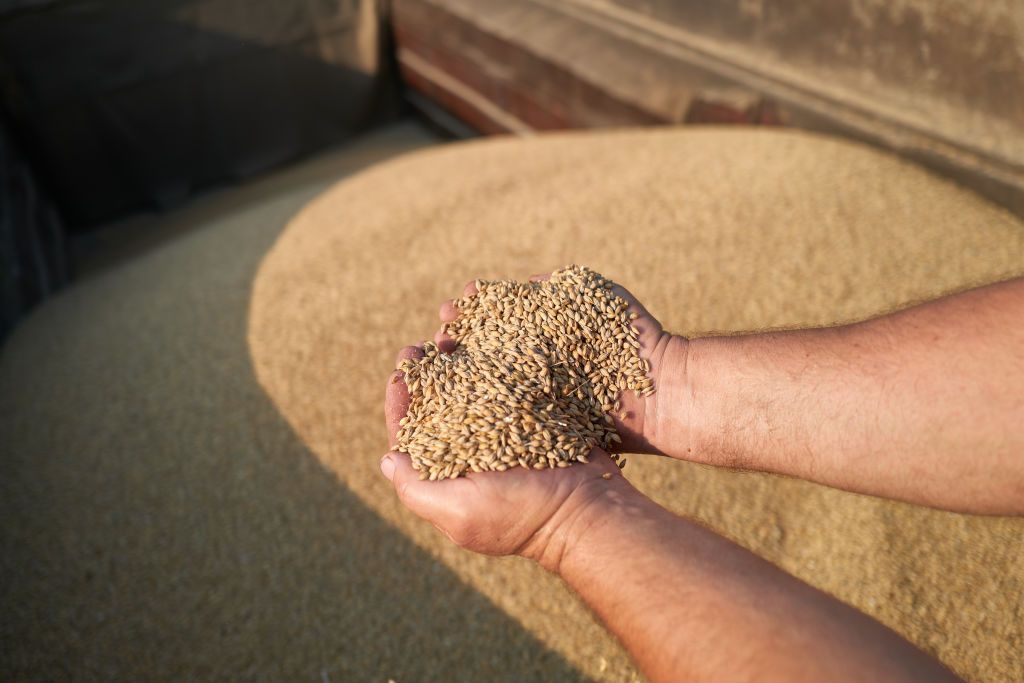 On a possible settlement agreement with the prosecution:
"I was not personally offered to enter into a settlement agreement. But there could have been informal conversations between the National Anti-Corruption Bureau of Ukraine (NABU) detectives and the Specialised Anti-Corruption Prosecutor's Office (SAPO) prosecutor with my lawyers about helping to return the money, received by TIS (the private company that received half the harbor dues as per the ministerial order in question), to the Ukrainian budget."
"Firstly, to plead guilty to a crime, you must commit it. I have not committed any offense. How can I take individual responsibility for the collective actions of a large number of people? This means that the entire executive branch of government, which approved the draft order, made a mistake."
"Secondly, a guilty plea would still mean a criminal record, which would ruin my career. For me, making such a deal would be the end of my career. Even the existence of this case has ruined my plans for the future. I will never be able to work with private equity funds or international organizations again, and I will not even be able to open a company abroad to launch an investment fund, for example. I have been stigmatized. Until I get an acquittal, Western banks will see "potentially corrupt" written next to my name. That is why it is important for me to get an acquittal in court."
On his forecast for the case:
"There are two strange things about my case. Firstly, there is no injured party. NABU independently identified USPA as the injured party. At the same time, in response to a lawyer's request, USPA said that it had not asked law enforcement agencies to recognize it as an injured party."
"There is also no beneficiary in the case. NABU says that the actions were taken in favor of a private company, but the company itself is qualified as a witness in the case. Imagine this situation: There is no victim, no beneficiary. And then, there is me and Volodymyr Shulmeister (former First Deputy Minister of Infrastructure, also charged in this case)."
On the timeframe for consideration of the case:
"Lawyers say that it will take more than six months to study the case file – 180 volumes. Then the case will be reviewed by the High Anti-Corruption Court (HACC). We want to get an acquittal before 2025, when the term of prosecution expires and the case is closed."
As we reported in SOE Weekly Issue 85, NABU and SAPO served Pyvovarsky with a notice of suspicion for allegedly causing over $30 million in damage to the state in 2015 by signing a mistrial order that allowed private companies to charge half the harbor dues at Pivdenny seaport.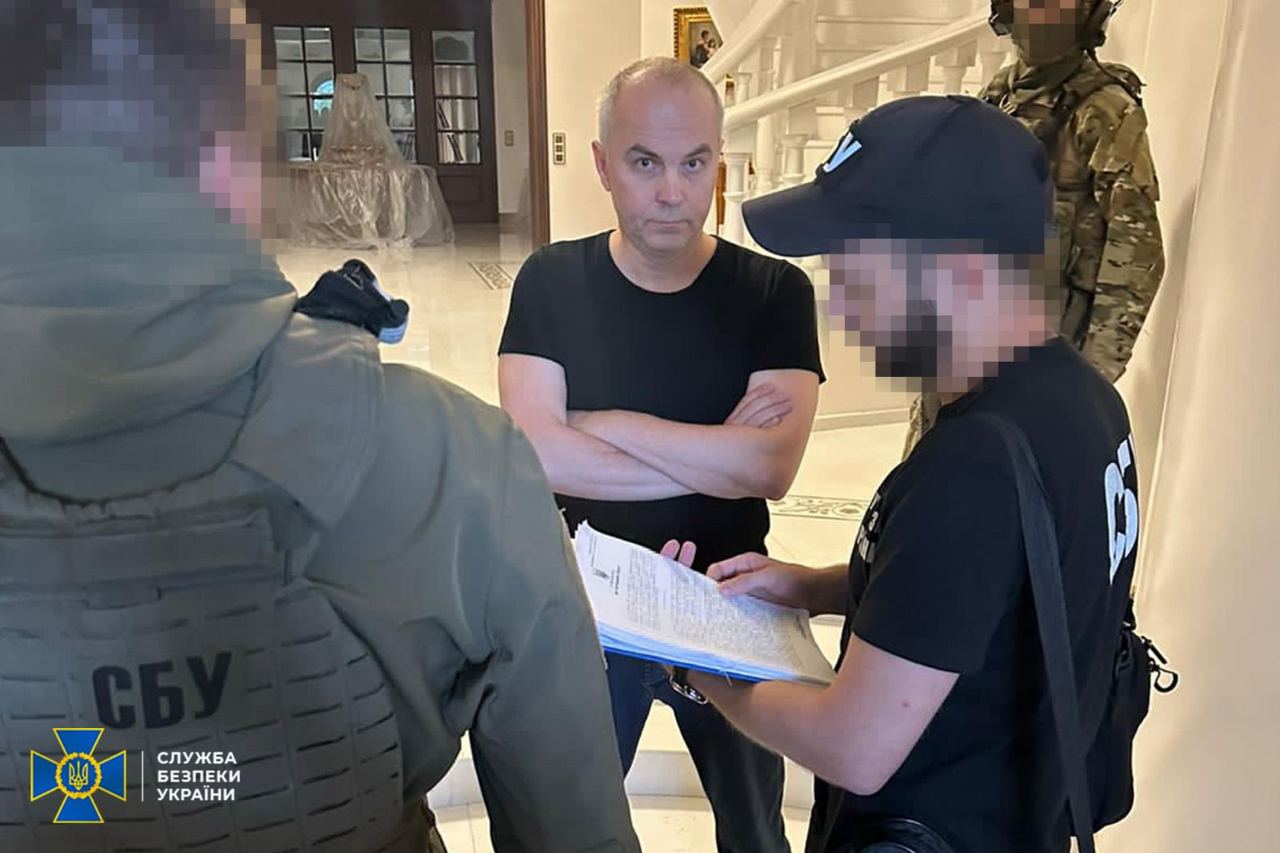 Pyvovarsky argued that the suspicion was unfounded, because according to the Law "On Sea Ports of Ukraine," proceeds from tonnage tax are distributed between the user of the port's harbor (in this case, USPA) and the owner of the operational harbor (in this case, private company TIS). He posted the court's bail of Hr 10 million ($271,000).
The charges against him were later amended, accusing him of causing $43.6 million in damages.
In Issue 99, we reported that the HACC extended procedural duties, including pre-trial restrictions, for Volodymyr Shulmeister, former First Deputy Minister of Infrastructure. As we wrote in Issue 82, in April 2023, the HACC imposed a measure of restraint on Shulmeister, including a bail of Hr 4 million ($108,000).
As we also reported in Issue 99, SAPO announced that the pre-trial investigation was completed and the NABU detectives were instructed to open the case file to the defence for review.
For a detailed overview of the Pyvovarsky case, see SOE Weekly's Issues 76, 77, 79, 80, 82, 83, 85, 88, 98, and 99.
Other sectors
HACC charges former Health Minister Stepanov in absentia, alleging a Hr 450 million international corruption scheme at Polygraph Combine Ukraina. On Sept. 14, SAPO reported that the HACC ordered the arrest of the former CEO of Polygraph Combine Ukraina, suspected of embezzling and laundering Hr 450 million ($12.2 million).
Polygraph Combine Ukraina specializes in producing passports, ID cards, and other secure documents and printing products.
The court agreed with the prosecutor's motion to detain. The investigating judge will determine the detention parameters after the suspect is brought in.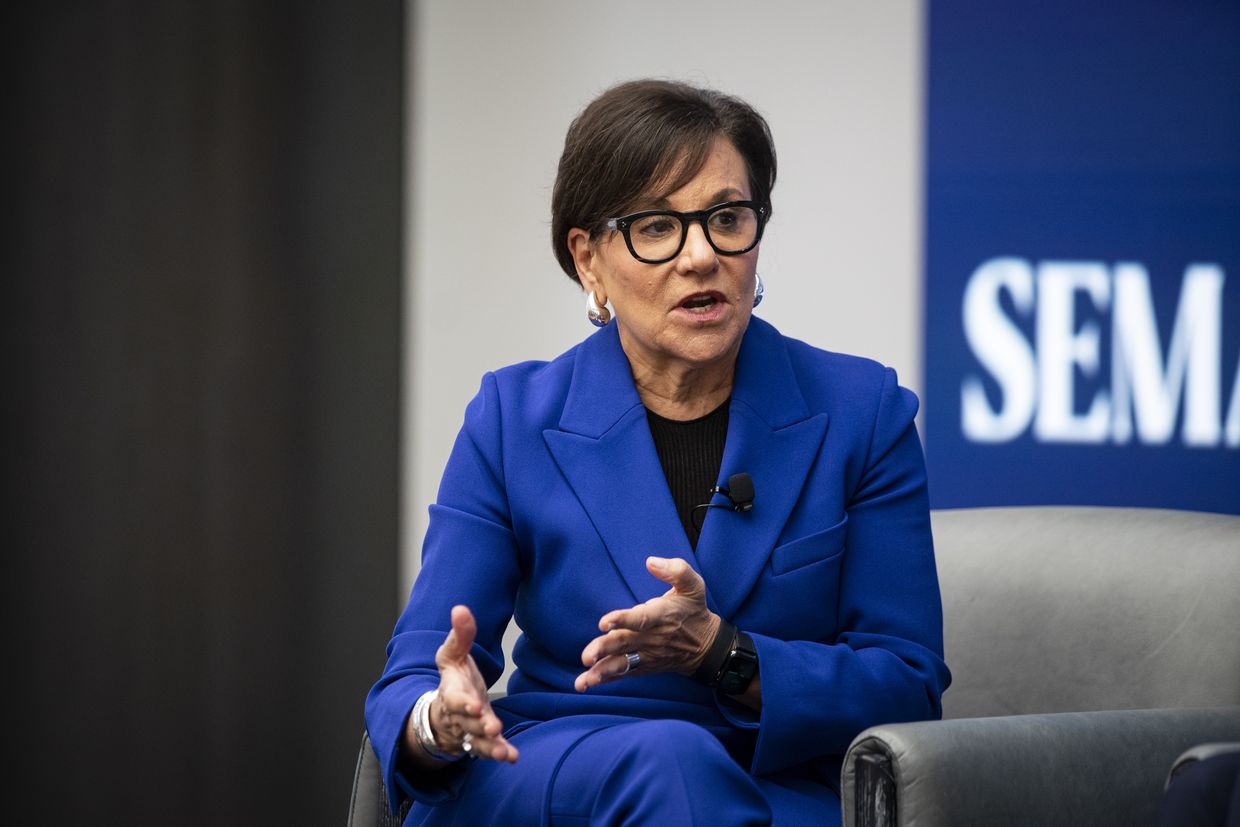 SAPO did not name the suspect, but the details they revealed point to Maksym Stepanov, who used to work as the CEO of Polygraph and later, as the health minister.
As we wrote in SOE Weekly's Issue 98, NABU and SAPO reported that they exposed a massive misappropriation scheme at Polygraph. Over Hr 450 million ($12.2 million) has been stolen, they said.
Read about Stepanov's initial charges in Issue 98.
In Issue 99, we reported that in 2021-2023, the Cabinet of Ministers under Prime Minister Denys Shmyhal made a series of decisions that allowed the notorious document producer of the 2000s, the former EDAPS consortium, to monopolize the industry again.
Privatisation
SPFU puts VolynTorf up for privatisation with a starting price of Hr 190 million. On Sept. 12, the State Property Fund of Ukraine (SPFU) announced that it would be auctioning the peat briquette plant VolynTorf on Oct 6.
The auction will be held on Prozorro.Sale. The starting price is Hr 190.2 million ($5.2 million) excluding VAT. The deposit fee to participate is Hr 38 million ($1 million) excluding VAT. That is, the deposit fee is 20% of the starting price, as required by law.
According to the SPFU, VolynTorf is a profitable company specializing in the production of peat briquettes. VolynTorf generated Hr 90.4 million ($2.5 million) in revenue in the first half of 2023 and Hr 200 million ($5.4 million) in revenue for the whole of 2022. The company earned Hr 6.2 million ($168,000) in net profit in the first half of 2023 and Hr 10.6 million ($287,000) in net profit for 2022.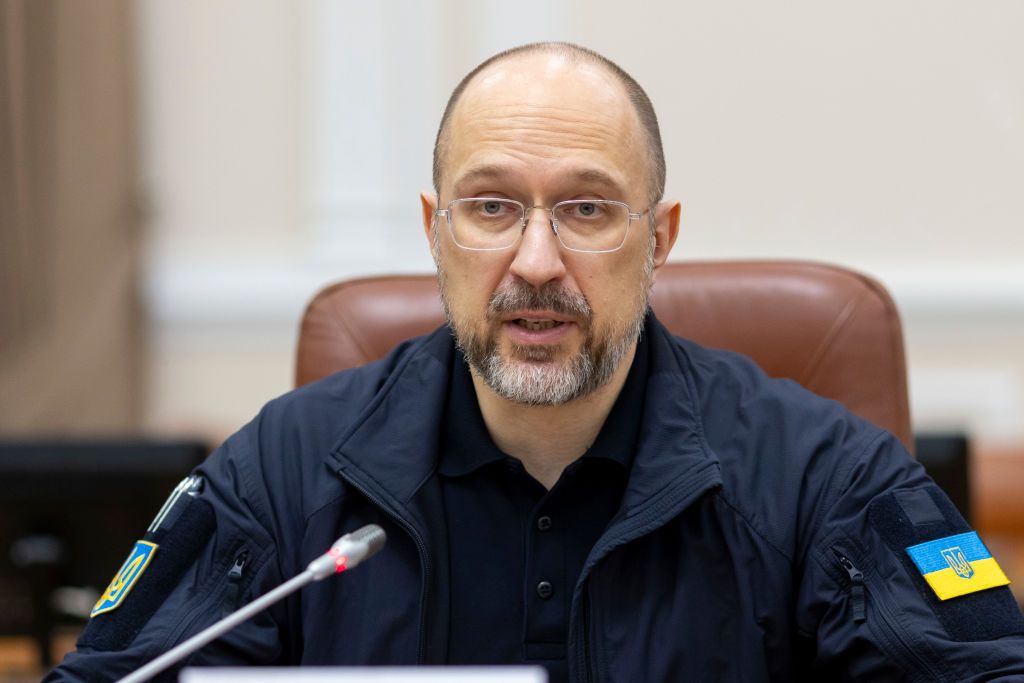 As of June 30, VolynTorf had no overdue accounts payable. Current accounts payable amounted to Hr 20.2 million ($548,000). This number includes Hr 8.9 million in settlements with the state budget and Hr 2.6 million in payroll.
In total, the facility has 109 units of real estate (production, warehouse, administrative premises, etc.) with a total area of over 21,000 square meters. The company employs 302 people and has 164 vehicles on its balance sheet. VolynTorf also includes a separate division, Manevychi Peat Plant.
Peat is not a strategic fuel for Ukraine's energy sector. According to the State Statistics Service, its total share in the country's energy balance is less than one per cent, so the SPFU wants to privatize these companies.
In SOE Weekly Issue 96, we reported that the SPFU sold peat briquette plant RivneTorf for Hr 205 million ($5.6 million), a more than fourfold increase from the starting price of Hr 47.1 million ($1.3 million). For more detail, see Issue 96.
Confiscation of Russian-owned assets, nationalization, and asset seizure
Seized Glusco petrol station chain moved from Naftogaz to Ukrnafta's management. On Sept. 12, Naftogaz's CEO Oleksiy Chernyshov reported that the Cabinet Ministers decided to place the chain under Ukrnafta's management.
The Cabinet's resolution was not publicly available at the time of writing.
Chernyshov wrote that the Cabinet ordered to reimburse Naftogaz Oil Trading for the money it had spent relaunching the seized stations. Both Ukrnafta and Naftogaz Oil Trading are part of Naftogaz Group and continue to operate.
In its article about Rostyslav Shurma, the deputy head of the President's Office, Ukrainska Pravda (UP) suggested that this transfer was an outcome of a competition between Shurma and Chernyshov, and called it a "public slap in the face" that Shurma gave Chernyshov.
On Sept. 13, the Asset Recovery and Management Agency (ARMA) explained that under the management agreement, Ukrnafta must pay at least Hr 5 million ($135,000) per month into the state budget, regardless of financial results.
Ukrnafta also must pay 85% of its profits from managing Glusco's assets into the state treasury, ARMA stated.
Ukrnafta's CEO Sergii Koretskyi commented on the Cabinet's decision on his Facebook page. According to him, Ukrnafta has enough experience and resources to manage and operate the Glusco network. Koretskyi also promised to report on the results.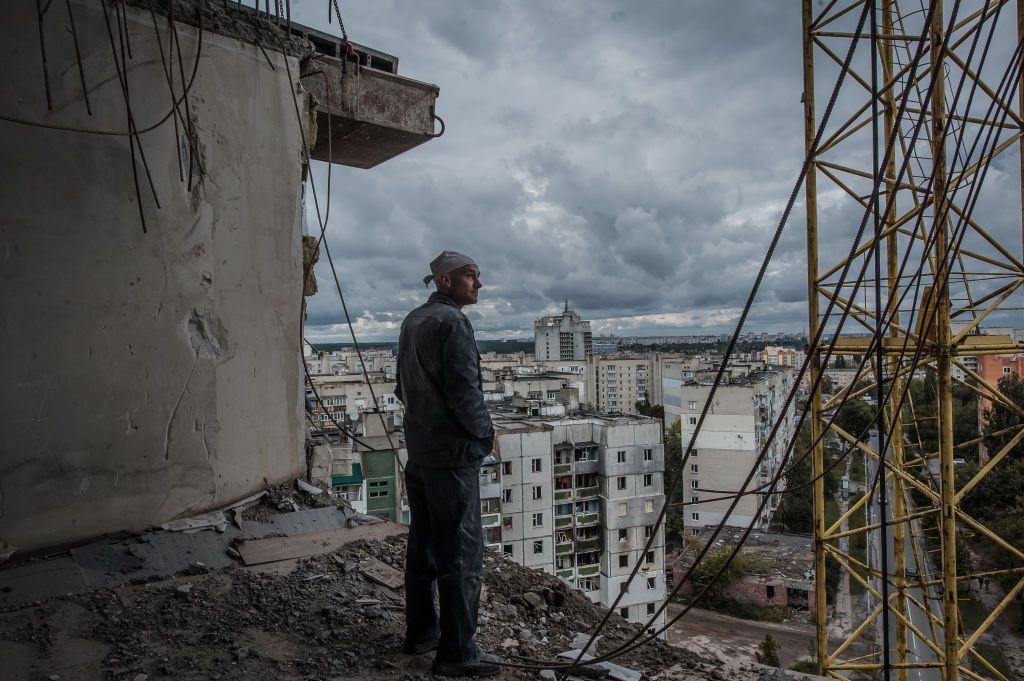 The Glusco chain, which includes 81 petrol stations, oil depots, and other property, was formed from Rosneft's retail business, which international trader Proton Energy Group S.A. bought through its sister company Glusco Energy S.A. in 2016.
Until the end of 2021, the network was owned by Israeli businessman Nisan Moiseev. He is an associate of Ukrainian politician Viktor Medvedchuk, who was charged with treason but given to Russia in a prisoner exchange. Moiseev said that he was Medvedchuk's friend but the two had no business relations.
In May 2022, the Cabinet gave Naftogaz Oil Trading 170 Glusco filling stations to manage. They now operate under the U.GO brand.
On June 30, the Cabinet appointed Olena Duma as the new chief of the ARMA.
As we reported in SOE Weekly's Issue 99, on July 25, ARMA said that it suspected that Naftogaz Oil Trading, which operated the seized Glusco chain, did not submit or properly document information on its activities.
On Aug. 3, ARMA unilaterally terminated its petrol station management agreement with Naftogaz Oil Trading, alleging that the manager systematically provided false information about revenues from petrol pumps and oil depots. ARMA's chief Olena Duma said the state budget only got Hr 1.5 million ($40,000) in revenue in over a year.
Naftogaz disagreed with this conclusion and said the management change was illegal. The company said that it reported the management results to ARMA every month and received no complaints about data inaccuracy. The company said that it planned to continue managing the network.
Later, Naftogaz CEO Oleksiy Chernyshov sent a letter to Prime Minister Denys Shmyhal, stating that Hr 280 million ($7.6 million) had been spent to restore the operation of these assets and the management agreement for the filling stations should not be terminated until these costs are compensated.
On Aug. 8, ARMA reported that the Energy Ministry supported its proposal to transfer the Glusco network to the management of Ukrnafta under a special procedure.
As we reported in Issue 100, Chernyshov told Ekonomichna Pravda (EP) that Naftogaz is not in the business of managing petrol stations – the company was ready to give back the assets but needed its investments back.
Naftogaz owns 50% + 1 share of Ukrnafta. In Issue 68, we reported that the shares of Ukrnafta (other than those owned by Naftogaz) were seized "for the needs of the state" and transferred to the Defense Ministry.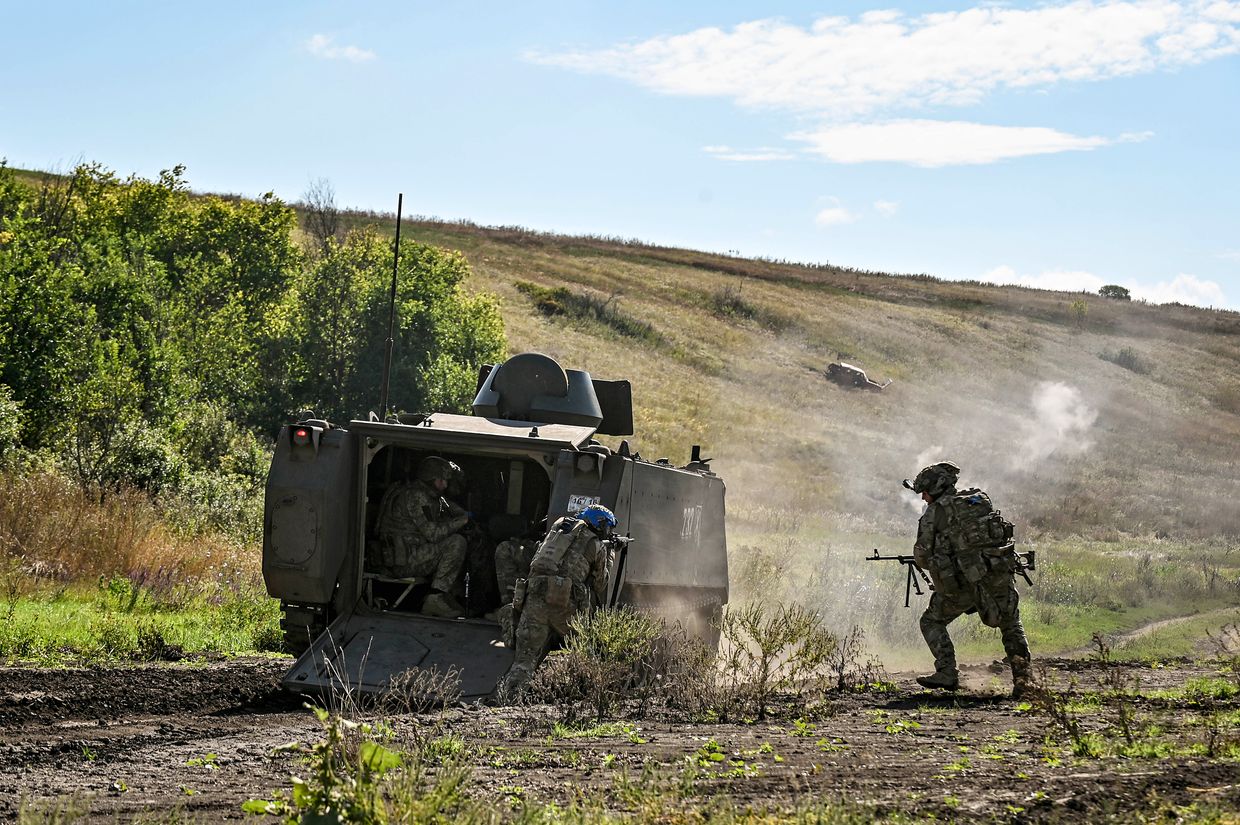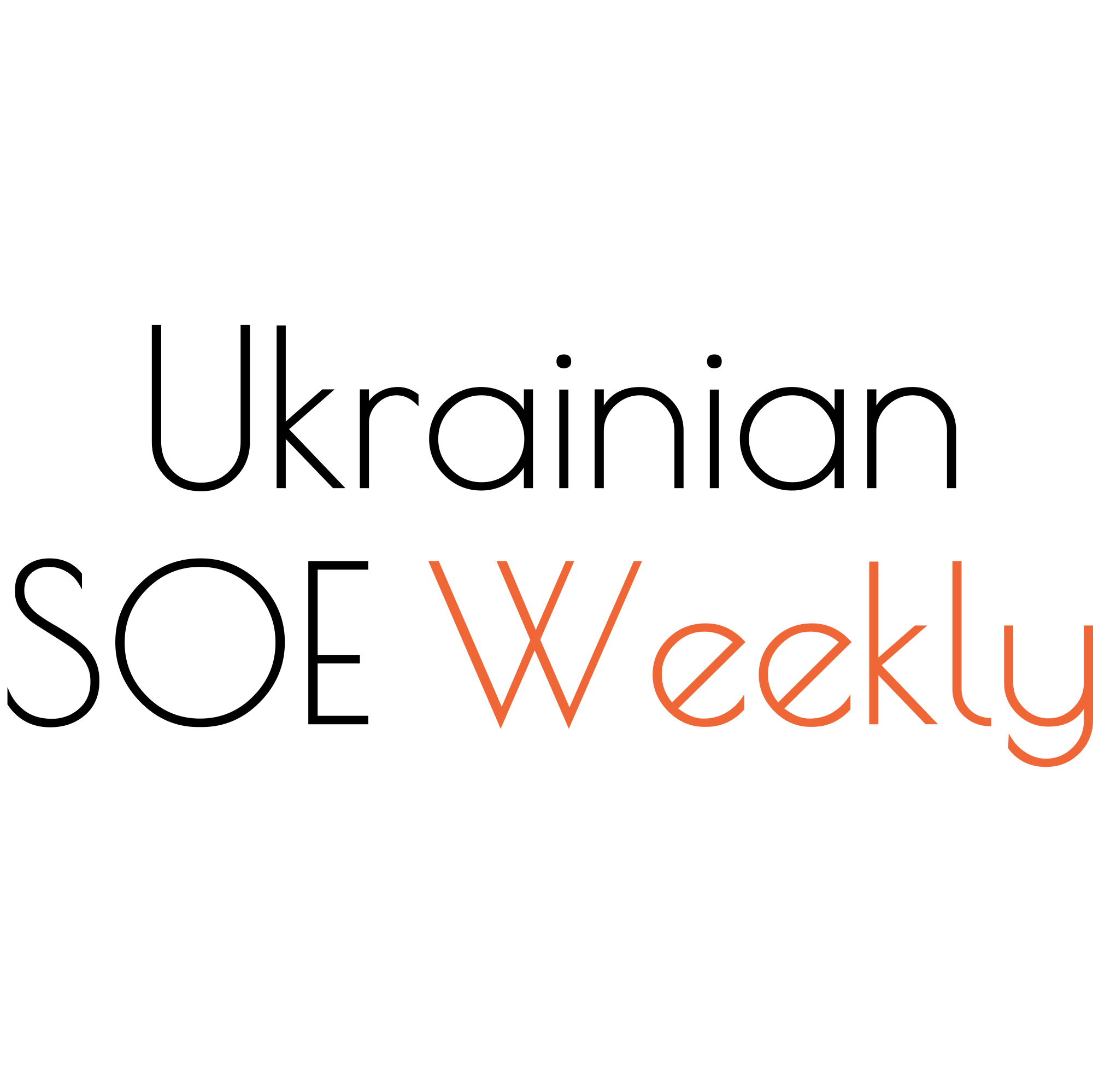 Ukrainian State-Owned Enterprises Weekly
Ukrainian SOE Weekly is an independent weekly digest based on a compilation of the most important news related to state-owned enterprises (SOEs) and state-owned banks in Ukraine. Editorial team: Andriy Boytsun, Dmytro Yablonovskyi, Oleksandr Lysenko, Oleksii Pavlysh, and Mariia Kramar.