This audio is created with AI assistance
Key developments on March 20:
Xi visits Moscow for the first time since 2019, meets Putin
Blinken: Xi's visit 'diplomatic cover' for Russia's war crimes
Ukraine's military: Avdiivka may soon become 'second Bakhmut'
EU to send 1 million artillery rounds for Ukraine over next 12 months
US approves additional military assistance package for Ukraine worth $350 million
Russian President Vladimir Putin claimed that his country is "open" to Beijing's so-called peace plan to end Moscow's war in Ukraine.
The statement came as Chinese leader Xi Jinping made his first visit to Russia since 2019.
During the March 20 meeting in Moscow, Xi called Russia's war "a Ukrainian crisis," adding that Moscow and Beijing "share similar goals."
China published a 12-point document in late February, offering to use it as a basis for future peace talks between Ukraine and Russia.
China's proposed peace plan does not envision complete withdrawal of Russian troops from Ukraine, with Ukrainian and Western officials criticizing the document for favoring Russia.
German Chancellor Olaf Scholz called it "Russian-style dictated peace."
During the visit, the two leaders reiterated respect for each other, with Putin saying that he was "slightly envious" of China's economic "breakthrough" over the past few decades.
U.S. Secretary of State Antony Blinken on March 20 called Xi's visit to the Kremlin "a diplomatic cover for Russia to continue to commit" war crimes.
The visit "suggests that China feels no responsibility to hold the president accountable for the atrocities committed in Ukraine," Blinken said of Putin.
Xi's state visit comes days after a warrant against Putin was issued by the Hague-based International Criminal Court (ICC) for the deportation of Ukrainian children to Russia.
The U.S. has accused China of preparing to supply lethal weapons to Russia and renewed warnings against such a decision.
Ramped-up offensive
Ukraine continues to fiercely defend the war-ravaged city of Bakhmut, but Russian forces have recently seen "some" advances, Deputy Defense Minister Hanna Maliar said on March 20.
Maliar admitted that there were losses among the Ukrainian forces but claimed that the Russians suffered much more. She reiterated that Bakhmut's defense was important to reduce Russia's offensive potential as it lost some of its most experienced troops.
NATO intelligence estimates that at least five Russian soldiers were killed for every Ukrainian loss, CNN reported back on March 6, citing an unnamed official with the alliance.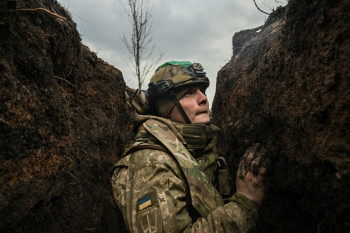 Yevgeny Prigozhin, the head of the Wagner mercenary group, claimed in a letter addressed to Russian Defense Minister Sergei Shoigu that Russian-controlled mercenaries control "70% of Bakhmut."
Neither the Ukrainian nor Russian authorities have reacted to Prigozhin's claim as of publication time.
The Ukrainian military said on March 20 that the front-line city of Avdiivka, more than 60 kilometers south of Bakhmut, is also seeing some of the heaviest fighting.
Colonel Oleksii Dmytrashkivskyi, a spokesperson for the Ukrainian military defending the southern Donetsk Oblast, said on television that Russian forces were "constantly" trying to push into Avdiivka, and it could become "second Bakhmut."
The U.K. Defense Ministry's March 20 intelligence briefing said that Russian forces have made "creeping gains" around Avdiivka, a city with a pre-war population of more than 30,000, located 10 kilometers west of Russian-occupied Donetsk.
"Ukrainian forces continue organized defense, but their supply lines to the west are increasingly threatened by the Russian envelopment operation," the British intelligence said of the situation in Avdiivka.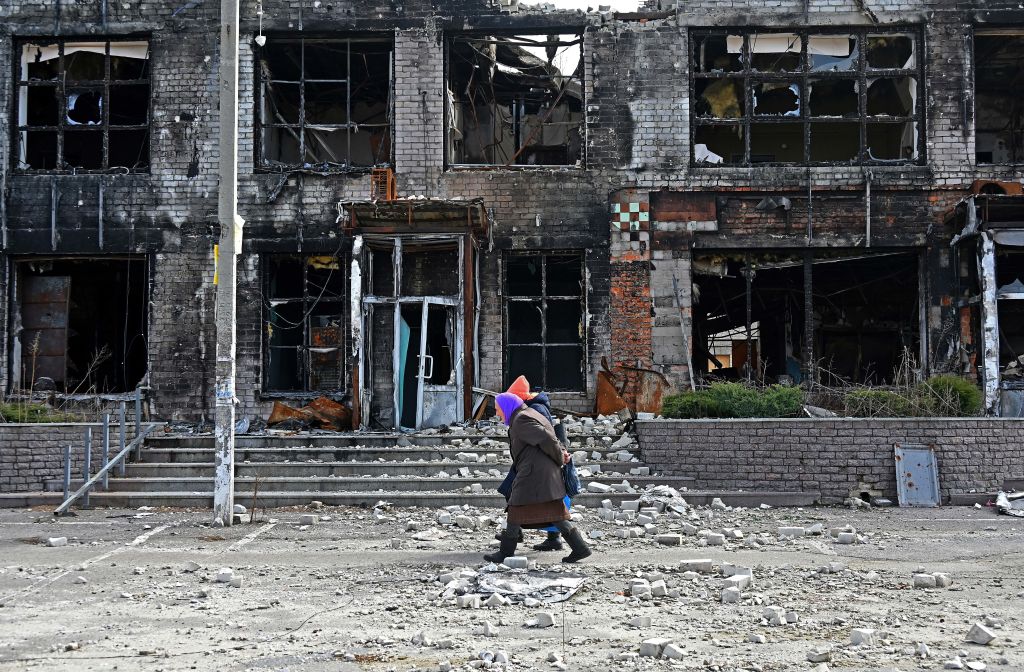 Shells, tanks, financial support
Meanwhile, the EU said on March 20 that the member states agreed to supply 1 million rounds of artillery munitions to Ukraine over the course of a year.
The EU's top diplomat Josep Borrell called the bloc's commitment "historic."
EU foreign and defense ministers agreed with Borrell's proposal to spend $1 billion on the immediate delivery of shells to Ukraine and $1 billion more on future joint procurement.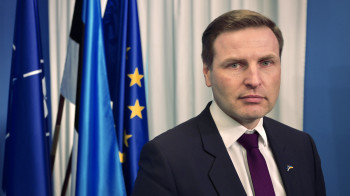 The U.S. has also approved an additional military assistance package for Ukraine worth $350 million, Blinken said on March 20.
The aid package includes "more ammunition for U.S.-provided HIMARS and howitzers, and ammunition for Bradley Infantry Fighting Vehicles, HARM missiles, anti-tank weapons, riverine boats, and other equipment," according to Blinken's statement.
The arms can be quickly delivered to Ukraine as they will be pulled directly from Pentagon stocks, according to CNN.
This is the second major U.S. military assistance package in March. On March 3, a package worth $400 million was announced.
Since the beginning of Russia's full-scale invasion, the U.S. has committed over $32 billion in military aid for Kyiv.
Meanwhile, Norway has delivered eight German-made Leopard 2 main battle tanks and four support vehicles to Ukraine, Norwegian Armed Forces reported on March 20.
"It is important for Norwegian and European security that Russia does not win with its aggression against Ukraine," said Norwegian Defense Minister Bjørn Arild Gram.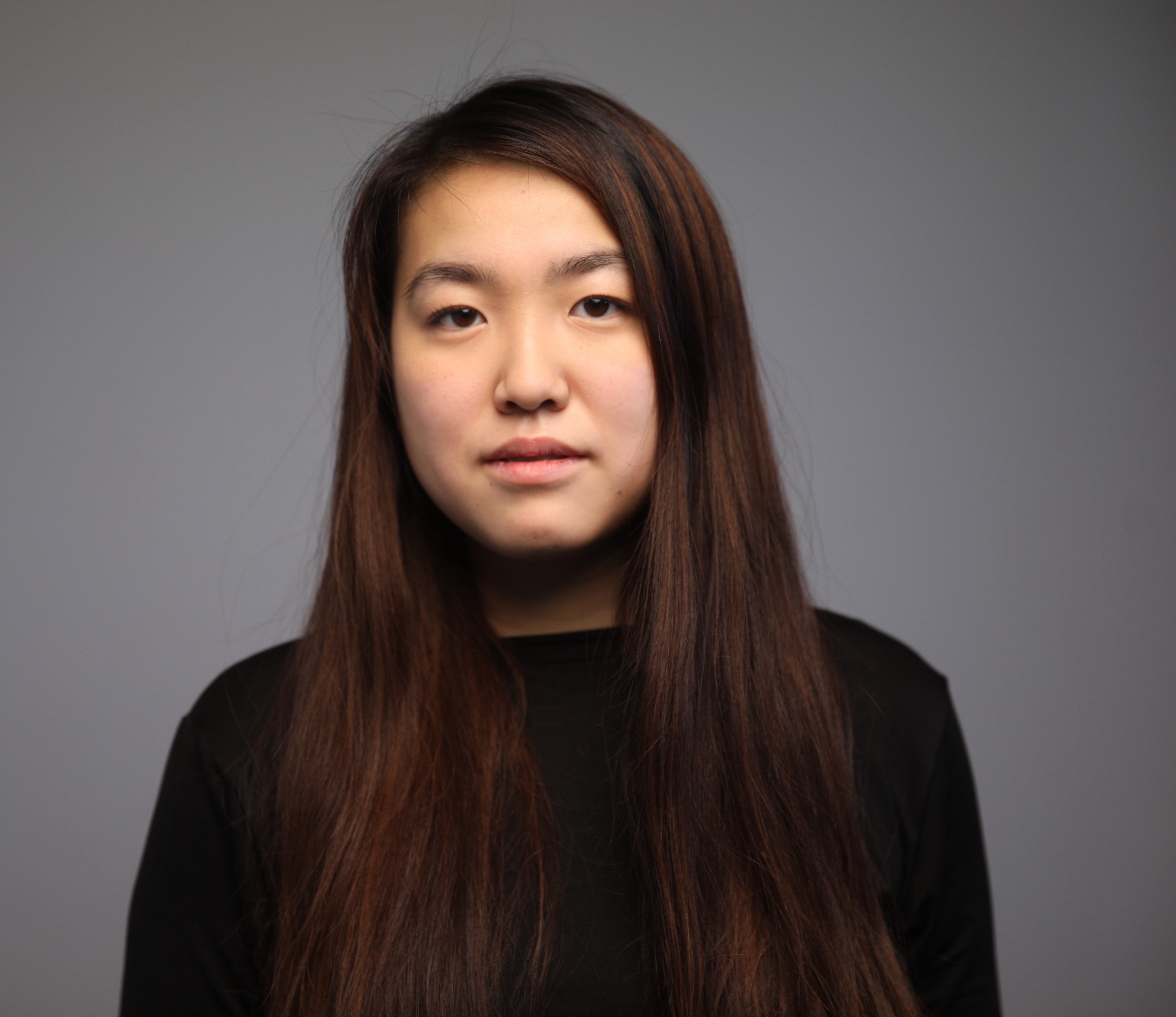 Asami Terajima
Reporter
Asami Terajima is a reporter at the Kyiv Independent. She previously worked as a business reporter for the Kyiv Post focusing on international trade, infrastructure, investment and energy. Originally from Japan, Terajima moved to Ukraine during childhood and completed her bachelor's degree in Business Administration at William Woods University in Missouri, U.S.A. She is the winner of the 2023 George Weidenfeld Prize, awarded for "excellent investigative and courageous research activities" as part of Germany's prestigious Axel Springer Prize.