This audio is created with AI assistance
Key developments on Feb. 13:
Russia has already started new offensive in Ukraine, says Stoltenberg
Moscow's attacks on liberated Kherson kill 4 people
Russia strengthens its defenses in Zaporizhzhia Oblast despite focus on Donbas, UK defense ministry reports.
On Feb. 13, Ukraine denied Russia's earlier claim that it had seized control of Krasna Hora, a village about five kilometers north of Bakhmut in the eastern Donetsk Oblast.
"There are ongoing battles there," Serhii Cherevatyi, spokesperson for the Eastern Grouping of the Ukrainian Armed Forces, told CNN. "We are keeping it under our control."
Bakhmut remains the primary focus of the Russian aggression, according to Cherevatyi.
"The enemy made 85 attacks in the Bakhmut sector," Cherevatyi said." There were 33 combat engagements. In the area of the city of Bakhmut, there were 25 attacks and 19 combat engagements."
At the same time, NATO Secretary General Jens Stoltenberg said on Feb. 13 that Russian dictator Vladimir Putin has already started new offensive actions in Ukraine, "sending in thousands and thousands more troops."
"It is clear that we are in the race of logistics. Key capabilities like ammunition...must reach Ukraine before Russia can seize the initiative on the battlefield," Stoltenberg said,  as quoted by the Financial Times.
Russian forces, along with the Kremlin-controlled mercenary group Wagner, have been attempting to capture Bakhmut for months.
Taking control of the town would let Moscow disrupt Ukraine's supply lines in the area and open up the main road leading to two other cities in the east — Kramatorsk and Sloviansk.
In early February, Deputy Defense Minister Hanna Maliar reported that Russian forces were using all their resources to encircle Bakhmut and launch an intense attack on the nearby town of Lyman. Despite these efforts, Maliar stated that Russia had not yet succeeded in surrounding Bakhmut.
On Feb. 7, the U.K. Defense Ministry said that Russia was advancing a few hundred meters every week, despite incurring significant losses, to achieve its goal of capturing the entire Donetsk Oblast, about half of which is currently occupied.
Ukraine's intelligence agency reports indicate that Russian President Vladimir Putin has instructed his troops to seize the entire Donetsk Oblast by March.
Russia bolsters defense in Zaporizhzhia Oblast
Despite the current operational focus on central Donbas, maintaining strong defense in Zaporizhzhia and Luhansk oblasts is of critical importance to the Russian leadership, the U.K. Defense Ministry reported in its daily intelligence briefing on Feb. 13.
The ministry's report stated that the continued construction of defensive fortifications and the deployment of personnel demonstrated the significance of this region.
The viability of the Russian "land bridge" connecting its Rostov region and occupied Crimea would be "seriously challenged" by a significant breakthrough by Ukrainian troops in Zaporizhzhia Oblast, the ministry noted.
Additionally, Ukraine's success in Luhansk Oblast, most of which is currently occupied, would "further undermine" Russia's military objective of capturing all of the Donbas region. The Donbas is an industrial heartland in the east of Ukraine, which comprises Donetsk and Luhansk oblasts.
"Deciding which of these threats to prioritize countering is likely one of the central dilemmas for Russian operational planners," the U.K. Defense Ministry said.
Russia's front line in Ukraine is approximately 1,288 kilometers, with the partially occupied Zaporizhzhia Oblast front line amounting to 192 kilometers, according to the report.
Attacks and casualties
Russian attacks in Ukraine's eastern, southern, and northern oblasts have left at least five dead and four injured in the past 24 hours, according to local authorities.
Kherson Oblast Military Administration reported on Feb. 13 that Russia hit the region 42 times, killing three people and wounding one.
Later in the day, the administration said that the Russian troops fired at civilians' homes in the village of Inhulets in the oblast, resulting in a woman's death.
The incident occurred when shells landed in the yard where villagers were carrying out their evening chores, and the woman was hit by a fragment while standing near her house. Another resident of the village was hospitalized with a mine-explosive injury and a shrapnel wound to the back.
In Donetsk Oblast, one civilian was killed and another injured. In Kharkiv Oblast, residential buildings were damaged in Kupiansk and Vovchansk, injuring one civilian.
Zaporizhzhia Oblast's civilian infrastructure in 14 settlements was damaged by Russian fire, while in Mykolaiv Oblast, the Kutsurub community was hit with multiple launch rocket systems (MLRS).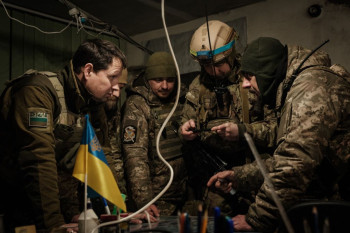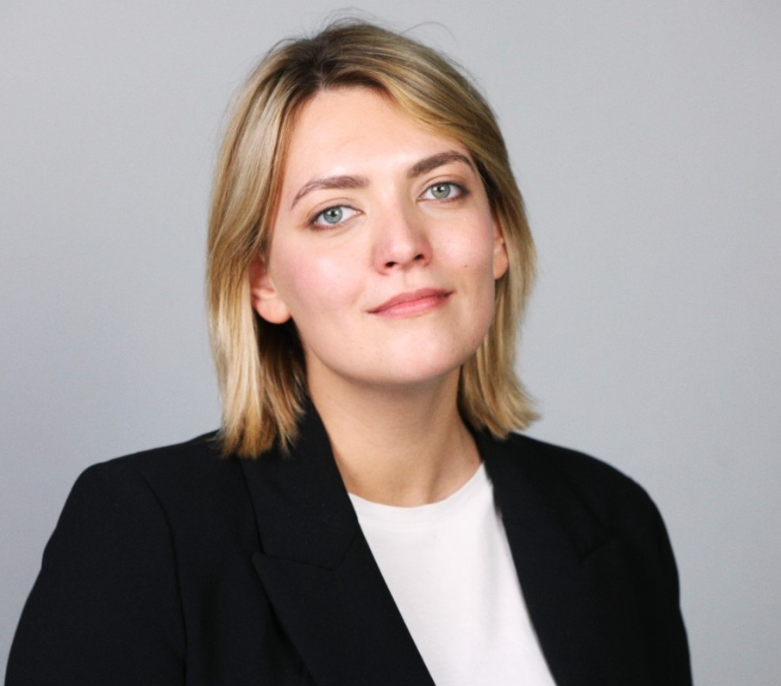 Thaisa Semenova
National reporter
Thaisa Semenova is a national reporter at the Kyiv Independent. She worked as a staff writer for the Kyiv Post until November 2021.