This audio is created with AI assistance
Key developments on March 6:
Military: Russia throws more Wagner mercenaries on Bakhmut, fierce battle rages on
Bild: Zelensky, Zaluzhnyi have conflicting views on Bakhmut
Local authorities: Russia attacks Avdiivka with 6 guided air missiles Kh-59 over the past day
Air Force: 13 out of 15 Russian drones downed by Ukraine overnight
Regional authorities: 1 killed, 1 injured by explosive device in Kherson Oblast
The tensions surrounding the embattled city of Bakhmut have reached their all-time high as Russia throws even more Wagner mercenary forces onto the battlefield, Colonel General Oleksandr Syrskyi said in a statement published on March 6.
The commander of the Ground Forces of Ukraine, who visited Bakhmut on March 5, said that Ukrainian forces are "courageously" defending their positions north of the city. He claimed that Ukraine inflicted "significant losses" on the regular Russian army and the Wagner mercenaries.
Russia is inching closer to encircling Bakhmut, a city in Donetsk Oblast that nearly emptied of its 70,000 residents. Logistics into Bakhmut are becoming increasingly difficult as the Russian forces slowly capture settlements near the city.
As the tough situation continues in Bakhmut, the Ukrainian military leadership said that withdrawal from the city is on the table, but such a decision has not been made yet.
Ukraine's next step in Bakhmut is reportedly being discussed at the top level. The German Bild magazine reported on March 6, citing unnamed sources in the Ukrainian government, that President Volodymyr Zelensky and Commander-in-Chief of Ukraine's Armed Forces Valerii Zaluzhnyi disagree on how the military should handle the situation in Bakhmut.
According to the unnamed sources cited by Bild, Zaluzhnyi suggested a tactical withdrawal from Bakhmut weeks ago over concerns for the wellbeing of his troops. A military analyst, who spoke anonymously with Bild, said that "the vast majority of soldiers in Bakhmut do not understand why the city is being held."
U.S. Defense Secretary Lloyd Austin said on March 6 that Bakhmut had more "symbolic" value than a "strategic one" for the Ukrainian military, and he predicted that Ukraine's potential withdrawal from the city would not cause any major setbacks in the war.
NATO intelligence estimates that Russia has lost five times more soldiers than Ukraine in the battle of Bakhmut, CNN reported, citing an unnamed military official with the alliance.
Capturing Bakhmut would be Russia's biggest achievement in eight months. The last notable Russian victory was its capture of Lysychansk and Sievierodonetsk in Luhansk Oblast in June and July.
If Russia were to seize Bakhmut, it would open up a route for the Russians to increase their pressure on Kramatorsk and Sloviansk. Donetsk Oblast Governor Pavlo Kyrylenko told the Kyiv Independent in January that Konstyantinivka could be targeted next if Bakhmut falls.
The Institute for the Study of War (ISW), a D.C.-based think-tank analyzing the war in Ukraine, said in its March 5 report that Ukrainian forces are likely conducting a limited tactical withdrawal from Bakhmut, but it is too early to tell if a complete withdrawal is being considered.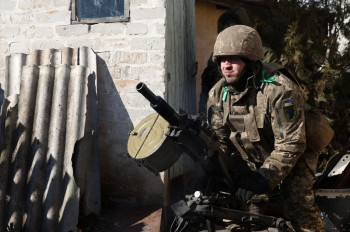 Continued Russian attacks across Ukraine
Overnight, Ukraine has shot down 13 out of 15 Iranian-made drones launched by Russia, Air Force spokesperson Yurii Ihnat said on March 6.
In the city of Avdiivka in Donetsk Oblast, head of the local military administration Vitalii Barabash said on March 6 that Russian forces attacked the city with six guided air missiles Kh-59 over the past day.
Barabash said that a five-story building was severely damaged. The Russians continue to target administrative buildings, schools, and kindergartens, according to the official.
"The enemy is destroying the city into pieces," Barabash said on television.
In the southern Kherson Oblast's village of Zelenyi Hai, one person was killed, and another was injured in an explosion caused by an explosive device, the regional military administration reported on March 6.
The victims were working in a field when their tractor hit the explosive device that the Russian forces left behind before their withdrawal, according to the report.
Swathes of lands in the liberated parts of Kherson and Kharkiv oblasts are still covered with explosive devices. Earlier on March 5, the Economy Ministry said it might take up to 70 years to demine the country.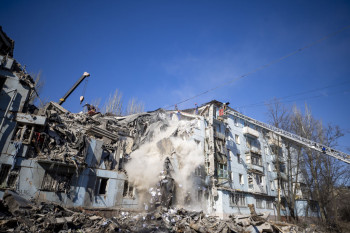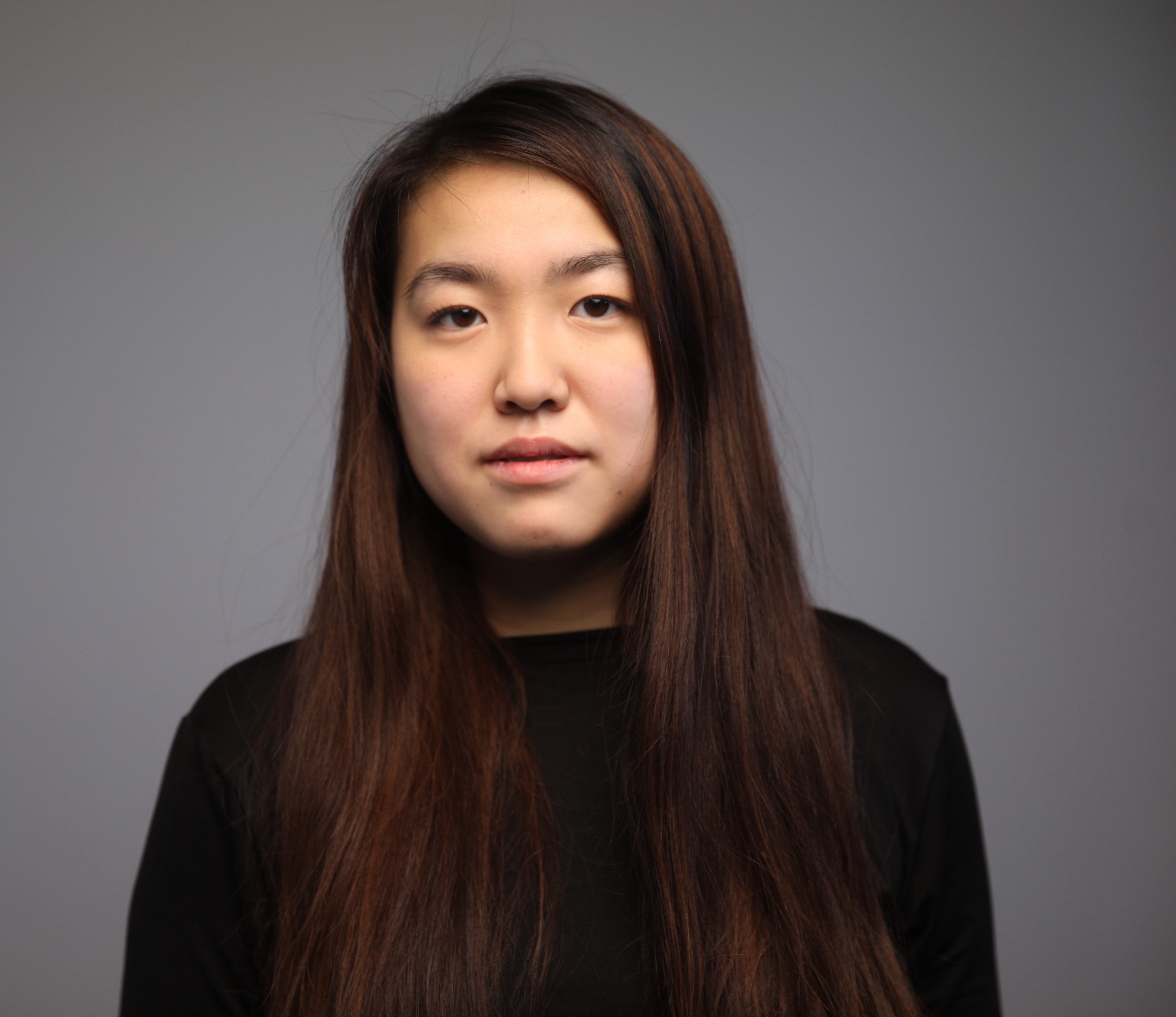 Asami Terajima
Reporter
Asami Terajima is a reporter at the Kyiv Independent. She previously worked as a business reporter for the Kyiv Post focusing on international trade, infrastructure, investment and energy. Originally from Japan, Terajima moved to Ukraine during childhood and completed her bachelor's degree in Business Administration at William Woods University in Missouri, U.S.A. She is the winner of the 2023 George Weidenfeld Prize, awarded for "excellent investigative and courageous research activities" as part of Germany's prestigious Axel Springer Prize.